The Libratone Zipp has always been a smart speaker. Dressed in fabric and sealed with a zip, we've always liked the sartorial distinction this speaker offers: it's not a black plastic lump, it's bright, it's different and now it's somewhat iconic.
That Libratone decided to retain the design of the Zipp should come as no surprise, but on the inside the Zipp 2 is a different beat – a smart speaker that's now a lot smarter.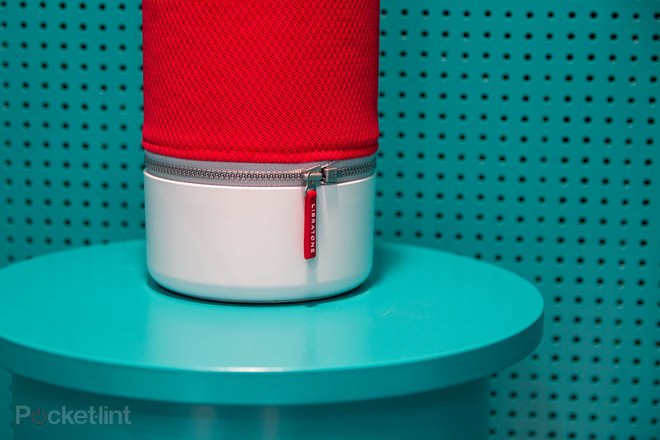 Alexa, play me some tunes
The Libratone Zipp 2 offers native Amazon Alexa voice control, giving you access to your music via voice. While the original Zipp had a software update to enable compatibility with Alexa previously, this is activated by button press, so it wasn't the full hands-off experience that you expect from a smart speaker.
That widens the appeal, meaning that you stick your Zipp 2 in the corner of the kitchen and talk to Alexa without having to stop to wash your hands when preparing dinner. There are six mics to enable this on the Zipp 2, while the smaller Zipp Mini 3 has three mics.
Smart speakers are becoming commonplace: not only is Amazon offering the original – the Echo – there are now lots of alternatives, like the UE Megablast. One thing that those speakers have in common is that they are designed to be portable, unlike the original Echo.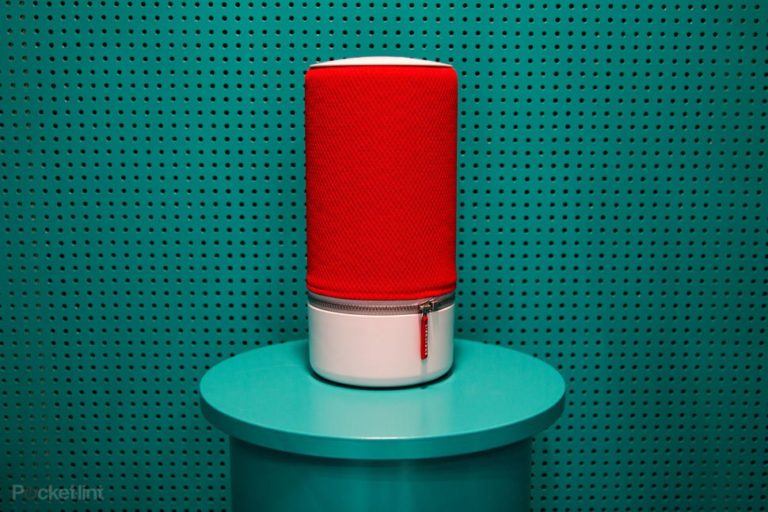 For a smart speaker that poses something of a problem: an always-listening speaker wants a power connection and portable speakers have an internal battery where you want the life to be as long as possible.
The Zipp 2 offers that portability with that battery, with 12 hours of life, but it also has a power connection and wall charger in the packaging so you can permanently connect your Zipp 2 and having it always listening. There's the option to have it go into standby when on battery (to preserve battery life), or you can turn that off when it's on the mains power pack so Alexa is always ready to serve – just like the Echo.
It's great that this is all in the box too, because the UE Megablast – great as it is – requires an extra £30 charging base to do this.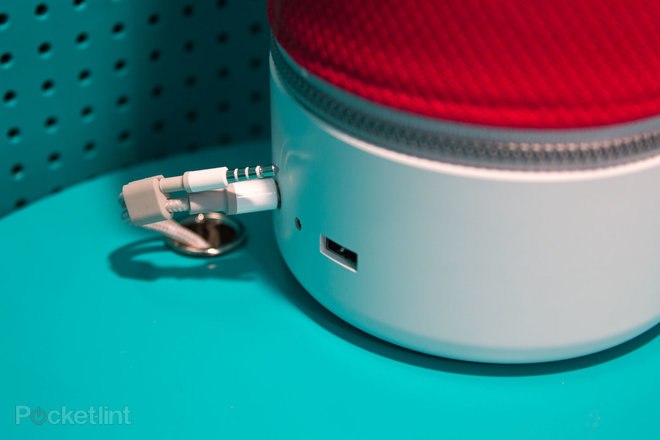 Self-tuning, boosted, sound
Moving on from voice control, there's a lot happening on the audio side. The original Zipp was a great sounding speaker and one of our favourite Bluetooth speakers when it was launched in 2016. But now it sounds even better.
The Zipp 2 will tune itself to the environment to give you the best sound for the situation. It offers true 360-degree delivery, but you can manually change the settings to suit the speaker's location. For example, if you've hung it on a branch, you pick this option and the settings will be optimised for that situation.
You don't have to do it all manually, however, as it will automatically pick the best option itself, if you want it to. There's also an accelerometer in the speaker so it knows when it has been moved, so it can again pick the best settings.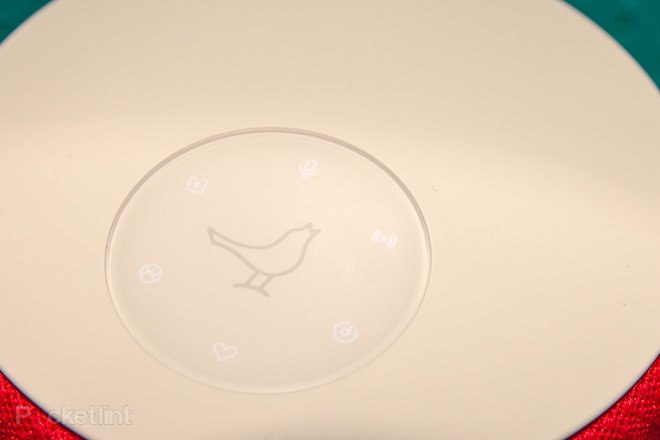 There are also EQ sound profiles accessible in the app, so if you prefer a boosted bass or enhanced voice delivery, you can choose these things. The app will also let you pair the Zipp 2 with up to 10 other Libratone devices, if you want a bigger sound or multi-room setup.
So yes, the Libratone Zipp 2 looks a lot like the previous speaker, but there's a lot more going on. It's not just a great wireless speaker (supporting Bluetooth 4.1 aptX, Wi-Fi, AirPlay 2, Spotify Connect), but it's now better equipped to take its place in a smarter home. The voice controls means that this speaker can get itself integrated with a wide-range of other connected devices.
It also sounds great. Rich audio, with great bass, characterises the Libratone Zipp 2. We haven't had the chance to fully assess this speaker, but the samples we listened to on the IFA showfloor sounded great.
We will, of course, bring you a full review as soon as we can get our hands on the Zipp 2. It will be available from October, priced at £279.
(pocket-lint.com, https://goo.gl/KGa8Nh)
Comments
comments