The Good: The Grace Digital Mondo+ offers a wealth of features and a very handy 3.5-inch screen which eliminates the need to use your phone to listen to music. The price is very competitive and sound quality is OK at modest volumes. Chromecast built-in makes it interoperable with speakers from over a dozen brands and can be used in a multi-room environment.
The Bad: The lack of an Ethernet port could be a problem for Wi-Fi-saturated homes. Sound quality isn't up to that of of Sonos or JBL.
The Bottom Line: The Grace Digital Mono+ is a next-gen, Squeezebox Radio look-alike with a screen and Chromecast built-in, but sound quality isn't its strong suit.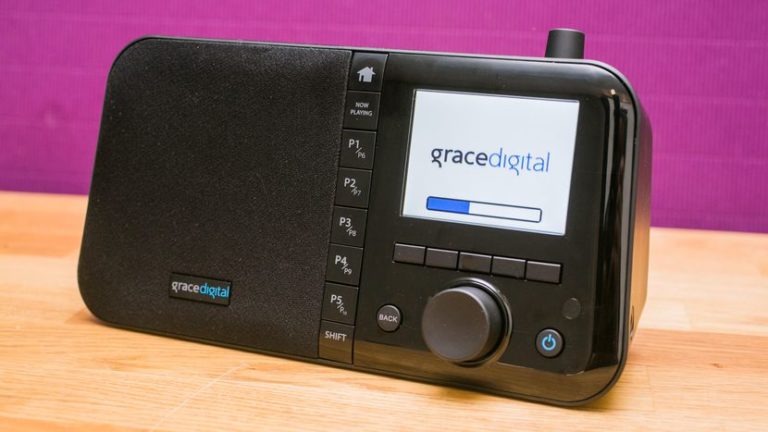 September 27, 2012: the day the internet music died. If you were a fan of Logitech's Squeezebox, that is.
On that fateful day Logitech's popular line of wireless speakers lost its war with Sonos and was officially closed down. While a dedicated group of fans still maintain support half a decade later, Logitech's exit ushered in other Wi-Fi music-based standards such as DTS Play-Fi and Bose SoundTouch.
Now a California company called Grace Digital One is trying to resurrect some of the Squeezebox magic. The Grace Digital Mondo+ is undeniably modeled on the original Logitech Squeezebox Radio, but it's both cheaper and offers a better feature set. How's that for progress?
Like the Squeezebox Radio, the Mondo+ includes Internet Radio and DLNA playback, but adds both Bluetooth and (most importantly) Chromecast ($35.00 at Dell Home). While most people are familiar with Bluetooth, Chromecast built-in offers the ability to stream music from your phone or dozens of streaming services around your house using Wi-Fi. After DTS Play-Fi, Chromecast is the multiroom music standard with the most number of manufacturers on board — and in our opinion, it offers the strongest competition to incumbent Sonos.
The Mondo's heritage is evident when viewed side by side with the Squeezebox. The Grace Digital is larger but the basics are the same: an LCD screen (3.5 inches in this case) surrounded by shortcut buttons and underpinned by a rubber scroll wheel. I still find it puzzling, but not surprising from a cost point of view, that more audio companies don't include LCD screens on their products — they make it much easier to read off song information without digging for your phone. The surrounding housing is made of a glossy plastic as the Logitech was, but the Mondo+ doesn't feel as sturdy as the Squeezebox.
While the easiest way to control the speaker is using Chromecast built-in — just tap the Chromecast button in compatible apps – the device is also operable from the screen and front-mounted controls or via the Grace Digital app.
If you want to take the show on the road, Grace Digital offers the option of a battery pack for an extra $40, which is actually quite reasonable considering competitors charge between $80 and $100 for their batteries.
Connections include USB, 3.5mm input and (unusually) a stereo RCA out. There's no Ethernet connection, but you can buy a USB adapter from Grace Digital for another $20 to go wired.
One of the main drawbacks of having a speaker in a small cabinet is that it's hard for designers to make it sound anything other than "boxy." While the JBL Playlist alleviates this problem better than most others, it's also susceptible to harshness when listened to at volume.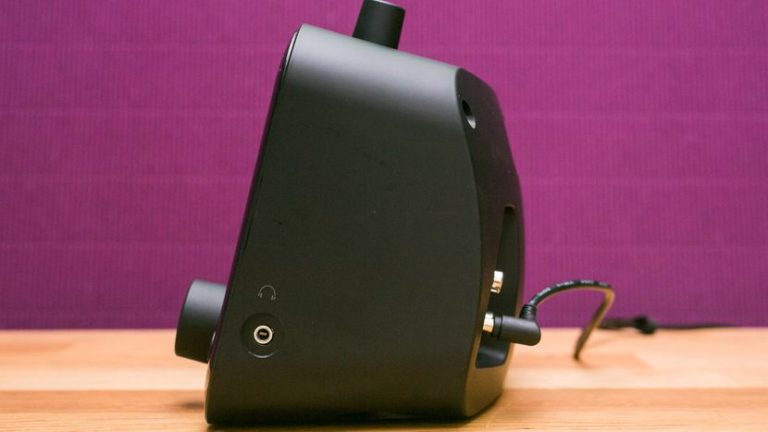 Given its similar design to Logitech Squeezebox Radio, the Mondo+, not surprisingly, sounds quite similar. We pitched these two speaker doppelgängers against each other and found that the Grace had a little more bass due to its larger cabinet and woofer, but was also more susceptible to bass distortion. For example, the kick drum at the beginning of Cornelius' "If You're Here" made the Mondo's cabinet rattle audibly. On the other hand, Cornelius' close-miked vocals sounded clear, even if the speaker lacked some dynamism.
Meanwhile, the JBL Playlist sounded more open and clear of any kind of bass distortion, and made both sound small and a little insubstantial in comparison.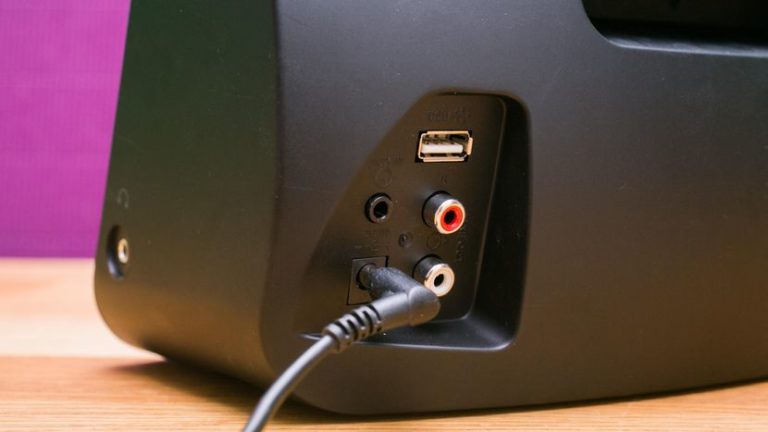 When the Grace Digital Mondo+ was faced with some '80s goth rock, Robert Smith sounded positively adenoidal playing The Cure's "Lovesong," and the orchestral synth line bordered on the steely and annoying. The song lacked the excitement and drive it had via the JBL. Overall, the Grace Digital's sound quality was decent, as long as you didn't try to push it, and it sounded perfectly fine as an "in the background" device.
Most Wi-Fi speakers and receivers work perfectly well in our test lab despite being blasted with the wireless noise of a busy Manhattan office building, but the Grace Digital? Not so much. We did experience some issues with dropouts — particularly when connected over 2.4Ghz — and found that the system would freeze periodically, requiring the unit to reboot or stop and revert to a song it had been playing previously (the latter being expected behavior once the signal is regained, according to the company). We had fewer problems with 5Ghz though, so you may need to use that if you live in a Wi-Fi-saturated area (which may mean buying a new router), or just purchase the optional Ethernet adapter.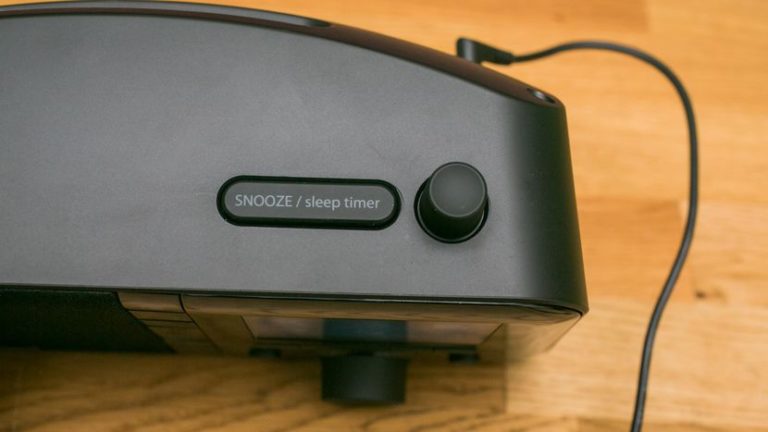 Does the Grace Digital live up to the reputation of the device it's so desperate to emulate? In many ways, yes. The Mondo+ is fun and easy to use, and the screen helps elevates above most of its competitors. That said, the competition has moved on in the five years since Squeezebox was "a thing," and products like the JBL Playlist can better the Grace Digital for reliability and sound quality.
(cnet.com, https://goo.gl/Y2913j)
Comments
comments