It's been a year since Apple Music launched with a massive marketing campaign and several celebrities lined up, including Taylor Swift, touting how amazing it is to use, especially when compared to Spotify, another music-streaming service that was getting flak for not paying artists enough.
Now that time has passed, and the hype has died down, it's worth asking yourself: should you really subscribe to Apple Music over Spotify, which currently leads the space in terms of paid subscribers? In order to help you answer that question, Pocket-lint has taken a deep dive and compared the two services by price, availability, features, and more. Here's everything you kneed to know about Apple Music vs Spotify.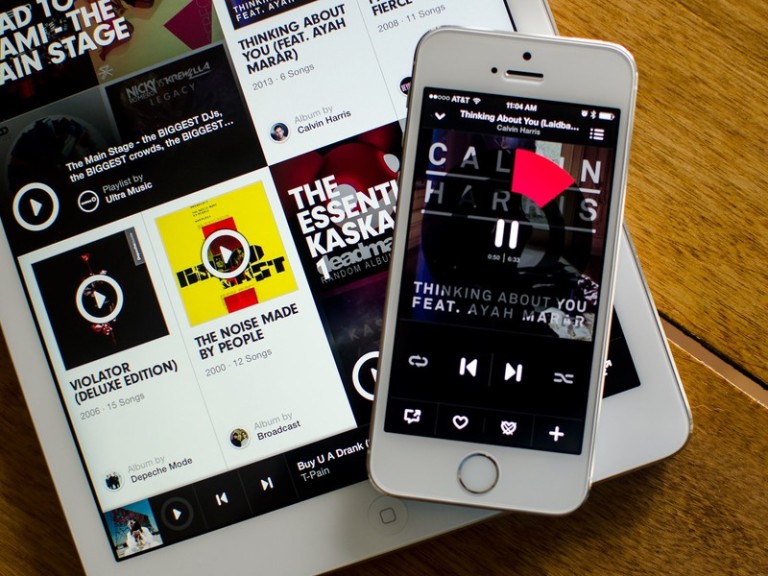 Apple Music vs Spotify: What's the price difference?
There's no difference here. They both cost $9.99 a month per account. And they both offer a $14.99 family plan for up to six users.
Apple Music vs Spotify: Where are they available?
As of writing, Apple Music is available in 113 countries on the iPhone, iPad, andiPod Touch running iOS 8.4 or later, as well as Apple Watch 1.0.1 or later, Macs and PCs running iTunes, Android, and on the Apple TV. Spotify is available in 60 countries on iOS and Android devices, the web, Amazon Echo and Fire TV devices, and several connect speaker systems from brands like Bose, Bang & Olufsen, and Harman, and more.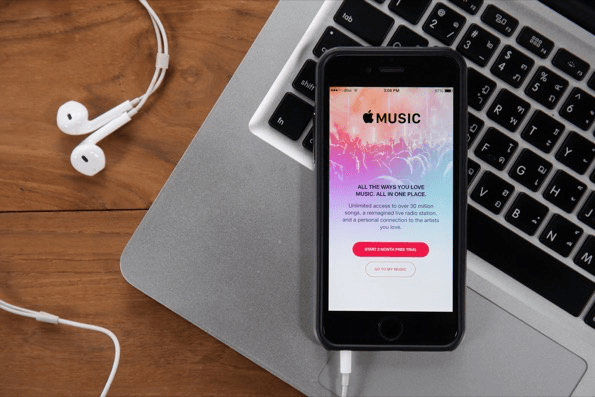 Apple Music vs Spotify: Which offers better sound?
Apple Music and Spotify offer different encoding qualities. Apple Music has regular (128kbps) and high quality (256kbps), while Spotify has normal (96kbps), high (160kbps), and extreme (320kbps). Only audiophiles will be able to tell the difference. Still, Spotify does offer the highest quality.
Apple Music vs Spotify: Are there any adverts?
Apple Music requires a monthly fee ($9.99 an account or $14.99 for a family) after its three-month trial concludes, and it does not make users listen to any adverts. Spotify has a free tier option that is ad-supported, meaning users will get adverts. However, they can try the premium, non-ad-supported tier ($9.99 an account or $14.99 for a family) for three months for just 99 cents, so it's worth checking out.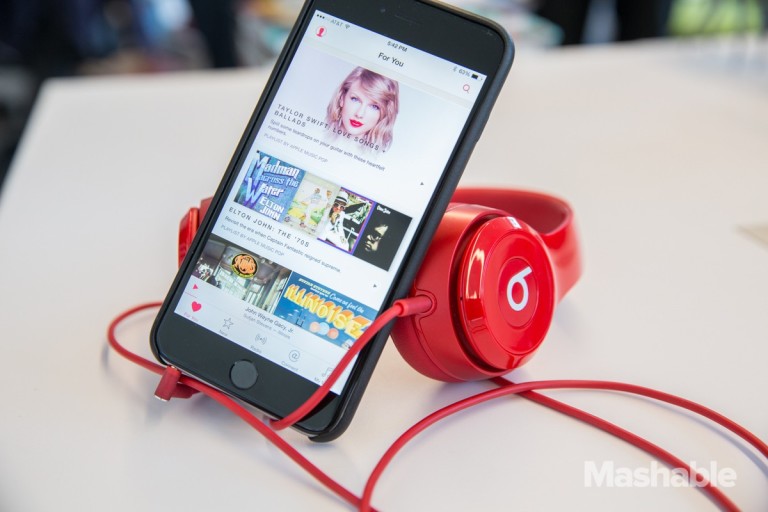 Apple Music vs Spotify: Which has more music?
This all depends on where you live. Both services claim to offer more than 30 million songs, but the songs you'll have access to sometimes differ depending on your region. For instance, what you get in the US and the UK could be different from what you get in Sweden. Still, they're pretty equal in terms of which service offers the biggest music collection and where.
Apple Music vs Spotify: What do they feature?
Radio
Apple music offers a selection of radio stations that play music based on artists, genres, etc, and it offers a dedicated 24/7 live radio station called Beats 1, which is hosted by DJ personalities such as Ebro Darden and Julie Adenuga. They even share playlists from their radio shows. As for Spotify, it has mood-based playlists and a comprehensive list of auto-generated radio stations (powered by The Echo Nest's algorithms).
Playlists

Both services offer the ability to create and share playlists of any kind.
Discovery
Spotify has a playlist-discover feature called Discover Weekly. These are curated playlists with 32 base genres to choose from, and they are updated every Monday morning. It even comes with a two-hour playlist of personal music recommendations based on your listening habits. Apple Music offers something similar under its For You tab. It's a compelling area you'll live in simply because it appeals to to your music preferences. Playlists here are curated by experts and might be based on style, a particular artist, or even an activity like driving.
Connectivity
Apple Music supports AirPlay, which allows you to send music from an iPhone or iPad to a stereo or connected television, while Spotify has Spotify Connect, a similar way to push audio to connected speakers, though it's not as ubiquitous.
Social
Apple Music initially offered Connect, an interface that let musicians directly interact with their fans by posting music videos and statuses, but it's largely being dismantled with the upcoming iOS 10 update. Spotify has a different social strategy: it connects you with your friends on social media like Facebook in order to show you what they're also listening to, in real time.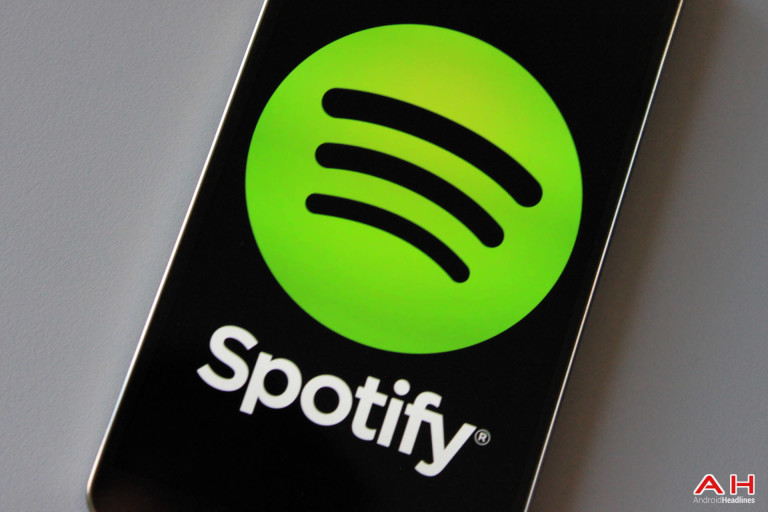 Podcasts and videos
Apple Music has embraced podcasts since the very beginning and offers a growing collection of music videos and concerts. Apple's also reportedly working on original content, including TV shows, which might be broadcasted from Apple Music. Spotify supports podcasts, too, and it offers video content from broadcasters like The Comedy Network and BBC, among others. It even alerts you to nearby concerts within its app.
Voice search
Apple Music has a digital assistant. Sort of. It uses Siri for playback and music control. Spotify, on other hand, has no such capability.
Offline
Both Apple Music and Spotify support offline playback.
Apple Music vs Spotify: Which should you try?
Both apps are relatively easy to use, priced similarly, and widely available – and they come with basic controls and plenty of options for finding songs and creating playlists. They even both offer the ability to play music when there's no service or Wi-Fi around. But Apple is unique because it can be played using Siri. Spotify, though, at least comes with a free, ad-supported tier.
If you're going to choose one service to use though, Spotify is available on almost every platform and supposedly has more video content and more successful discover/playlist/social features. It also offers excellent sound quality. However, if you're an Apple diehard and just want to stay within its ecosystem, then there's really no convincing you to try Spotify over Apple Music.
(pocket-lint.com, http://goo.gl/AHHVuW)
Comments
comments