Introduction and Usage Impressions
SanDisk launched the Extreme 900 SSD at Computex 2015. The claim to fame was the availability of almost 2TB of flash in a bus-powered enclosure with a USB 3.1 Gen 2 Type-C interface. It was one of the first 2TB-class external drives to arrive in the market. Though the Samsung Portable SSD T3 beat it to our review bench, we finally got SanDisk's review sample last month.
Compared to the Samsung Portable SSD T3 (a palm-sized unit), the Extreme 900 is much bigger – similar to that of a slim 2.5″ external hard drive. The unit comes in at approximately 18 x 83 x 133 mm and weighs 210g. It has a Type-C interface, but, the package comes with both Type-C to Type-C and Type-C to Type-A cables. This ensures that the drive is compatible with a wide variety of systems currently in the market.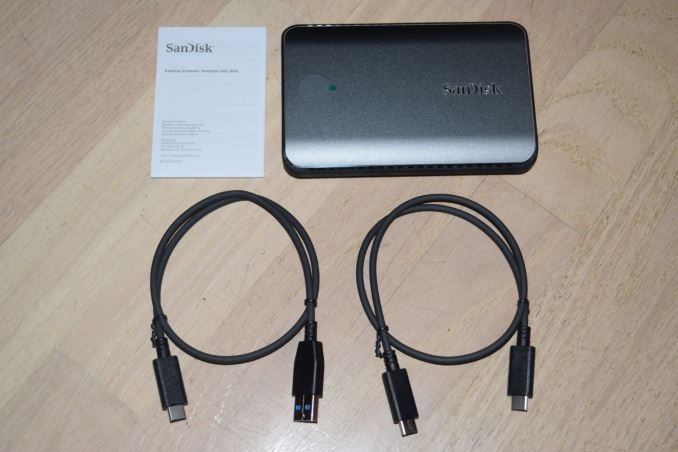 …
Read full post here:
https://www.anandtech.com/show/10245/sandisk-extreme-900-usb-31-gen-2-portable-ssd-review