The Hyundai i30 small hatchback is one of Australia's highest-selling vehicles, making the brand-new third-generation version launched in April a highly significant car.
Put mildly, this rival to the Toyota Corolla and Mazda 3 – chief among a plethora of small car offerings in the market – is a prime candidate for a full range review.
Here we take a look at the five specification levels, as well as the three engine offerings oriented respectively to cost, fuel economy or dynamic performance and response.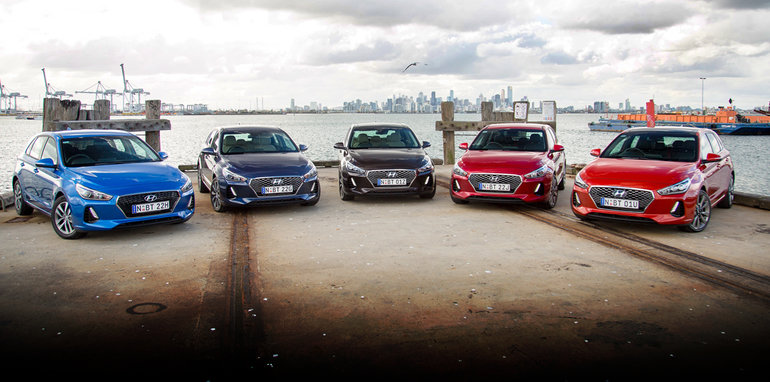 The first i30 launched in 2007 put Hyundai on the map as a serious player that could do more than merely out-price its rivals, while the second-generation model launched in 2012 was regular atop the sales charts.
But this new MY17 model, dubbed the PD series, is in most ways Hyundai's most impressive effort yet, testament to its aggressive investments in research and development.
…
Read full post here:
https://www.caradvice.com.au/553069/2017-hyundai-i30-range-review/?source=carousel&slot=0
Comments
comments