The Xbox team didn't mess around at its E3 2016 press conference last month, opening straight into the announcement of a new model Xbox – the Xbox One S.
Designed to sit alongside the current Xbox One, but bring a range of new features, the new Xbox One S is more than just a slimmer design, this is a console that's going to bring you delightful features that the original Xbox Onemodel won't.
So here's everything you need to know about the new Xbox One S.
Xbox One S design: Slimmer, slinkier, sexier
Taking the S name to heart, one of the biggest changes is to the size of the XboxOne. The Xbox One S is smaller in all directions, slimmed down from the bloated box that was the Xbox One.
The new Xbox One S is 40 per cent smaller than the original, with Microsoftsaying that this is the smallest Xbox yet. Further good news is that the huge external power supply has also been integrated, so not only is this box smaller, you don't have to accommodate that brick any more either.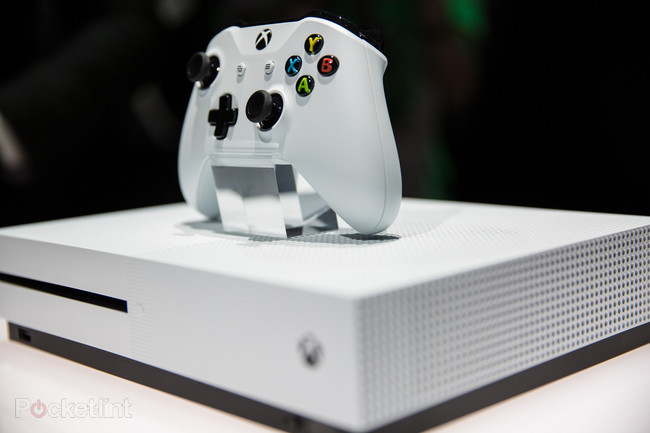 In addition, the Xbox One S can now stand horizontally like the PlayStation 4. This will mean you can easily stand it up so it takes up less space, looking super-sharp in its new "robot white" colour scheme.
The redesign to make this a smaller console has also seen the removal of the Kinect port on the rear, instead, if you want to use Kinect, you'll need to buy an adapter. That's quite a shift in message; the Xbox One was launched with Kinect very much at the heart of the experience, but now it's an optional extra.
There's an IR blaster and one USB on the front of the console and two on the rear.
Xbox One S: 4K Ultra HD compatible
Microsoft hasn't declared the hardware that sits within the new Xbox One S, but the important thing is that the Xbox One S is more capable than the previous console.
The headline here is support for 4K, something that was previously missing from the Xbox. The Xbox One S will offer you 4K Ultra HD Blu-ray playback, along with HDR (high dynamic range) and UHD entertainment from the likes of Netflix and Amazon Video. With 4K Ultra HD being very much the talk of 2016, the Xbox One S fits right in and this could be the cheapest Ultra HD Blu-ray player you'll find.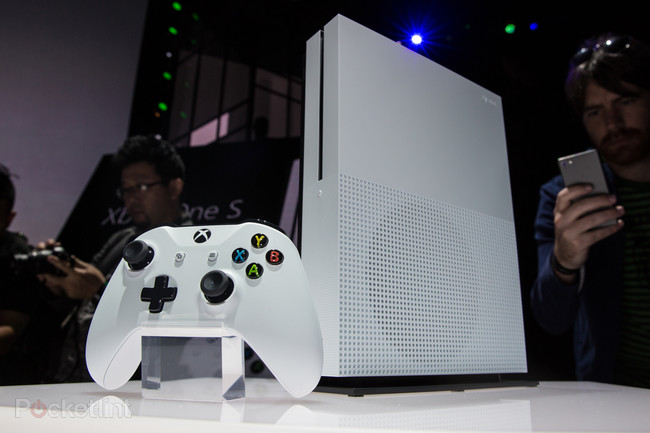 We also assume you'll get full support for Ultra HD passthrough too, so if you hook-up a 4K set-top box (such as Sky Q in the future), you'll get that goodness all the way through to your TV. This hasn't been detailed, but we'll be sure to ask about it.
However, the Xbox One S will use these skills for gaming too. Gaming has always been one of the things that HDR was targeting, giving you better visuals, allowing richer colours and more dramatic dark and light scenes in your games. Both Forza Horizon 3 and Gears of War 4 have been confirmed to come with HDR.
Of course, you'll need a TV that supports both 4K and HDR to take advantage of these new features.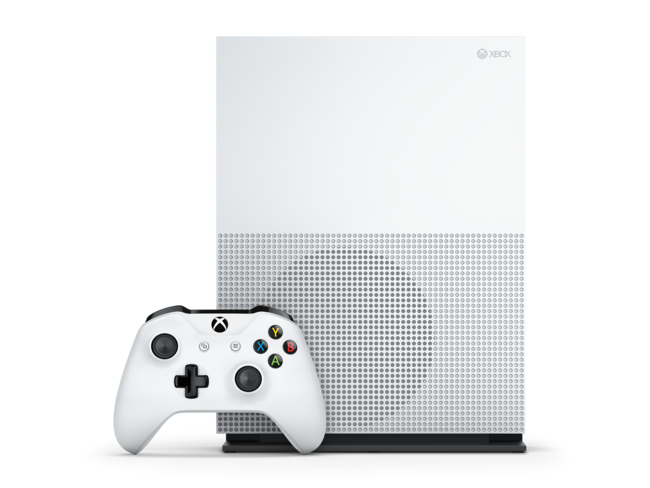 Xbox One S: Hardware and specs
Microsoft doesn't normally detail the internals of its consoles, and that no different here. After all, as long as it can push those 4K HDR visuals, we're happy.
However, one area that's always interesting is in the hard drive, for storage. TheXbox One S will come in 500GB, 1TB and special launch edition 2TB options, each at a different price point.
We suspect you can also extend the storage space with an external USB 3.0 HDD as before, although that is yet to be confirmed.
Xbox One S: New wireless controller
In addition to a new console, there's also a new controller.
The new controller has an enhanced grip on it, designed to be more comfortable, and comes with an enhanced range. Microsoft says it's double the range, so if you want to play from right across the room you wont risk getting disconnected.
There are redesigned thumb controllers too, which Microsoft claims should last longer. Sadly, we don't think your thumbs will last any longer, but what can you do?
The new wireless controller now has Bluetooth, but Microsoft says that this is only compatible with the Xbox One S or Windows 10 machines running the Anniversary Update at present.
The new wireless controller will be available for £49.99, but you get one included with the Xbox One S.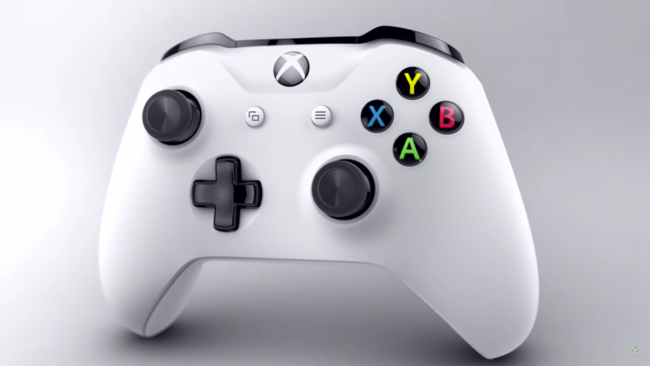 Xbox One S: Price
The new Xbox One S is surprisingly cheap. With a price tag of only £249.99/$374.985 for the 500GB version, it's a tempting device to be the centre of all your 4K home entertainment.
The limited, launch edition 2TB Xbox One S will cost £349.99/$524.985, and the 1TB Xbox One S will cost £299.99/$449.985
In the UK, you can now pre-order the Xbox One S from Amazon, Game orMicrosoft. It's worth noting that this is the launch edition console with 2TB storage, and has the vertical stand included in the package. The others will be cheaper.
Prices do not include the stand, which is an optional extra at $19.99/$29.985 (UK price yet to be revealed), and if you want to use Kinect, you'll need to buy an adapter.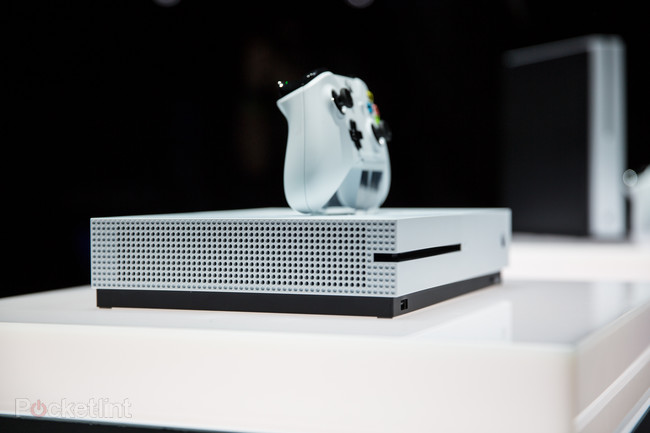 Xbox One S: Release date
The new Xbox One S will be available from 2 August 2016 in the UK. The first to be available will be the £349 2TB storage option which will be delivered on launch day as long as you pre-order sharpish. The smaller capacity consoles will follow later in the year – no exact date has been given so far. Release dates for the other two models, 500GB and 1TB, will "be shared soon".
Xbox One S: What about Project Scorpio?
Well that's the thing: no sooner had the Xbox One S been announced, butMicrosoft then when and announced the next Xbox in development, called Project Scorpio.
This next-gen console will be the most powerful console ever, designed to deliver true 4K gaming, not just 4K media. In that sense, the Xbox One S is an interim step between the old HD Xbox One, and a hugely powerful machine designed to bring you the best console gaming experience around.
Project Scorpio is in development and due for launch in December 2017. With that in mind, you can probably get yourself an Xbox One S while you wait.
(pocket-lint.com, http://goo.gl/3bebo0)
Comments
comments