The Swiss Post might be one of the most advanced postal services in the world within a few years, if its plan to use delivery drones pans out. Here's one good sign for those who want to see that happen: it's slated to begin "testing the commercial use of logistics drones" sometime this month.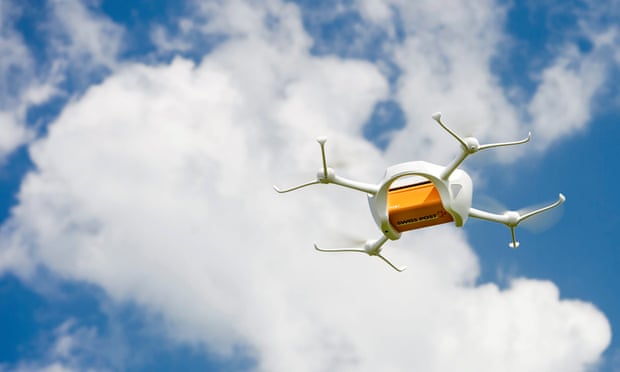 We first heard about its intention to eventually use the machines for the delivery of small parcels back in April, when one of its program partners, California dronemaker Matternet, announced the project. As you'd expect, the agency will exclusively test several Matternet vehicles, specifically a model called "ONE." It's an autonomous quadcopter designed to follow pre-programmed flight paths and to carry payloads up to 2.2 pounds for over 10 miles in a single charge.
Don't get too excited, though. The Post, Matternet and their other partner, Swiss WorldCargo, believe it will take at least five more years before dropping packages fromflying contraptions becomes common business practice.
They're focusing on the use of drones for special cases at this point in time, such as bringing supplies to areas ravaged by storms and the quick transportation of samples for lab testing. it's worth noting that Matternet is already experienced in that area, as it once flew drones to ferry meds in Haiti. If this pilot test is successful, the trio will launch a couple more rounds of testing in the future. However, their drones' final applications will depend on what ends up being classified as legal under Switzerland's regulatory framework.
(engadget.com)
Comments
comments