THE GOOD: Emerson's $160 Sensi Wi-Fi Programmable Thermostat costs less than many other smart-home models, its button interface and app are thoughtfully arranged and it works with Amazon's Alexa.
THE BAD: The Sensi doesn't come with algorithmic learning, remote sensors or geofencing capabilities; the thermostat hardware is on the plain side of the spectrum.
THE BOTTOM LINE: The Sensi is a solid option if you're looking for a smart thermostat upgrade that still manages to keep things simple.
Emerson's Sensi Wi-Fi Programmable Thermostat doesn't rely on algorithms, remote sensors, geofencing or any other high-end smarts a la Nest's Learning Thermostat, Honeywell's Lyric or the Ecobee3. In fact, it's really just a basic-looking programmable thermostat with a related app. So, why should you buy it over the competition?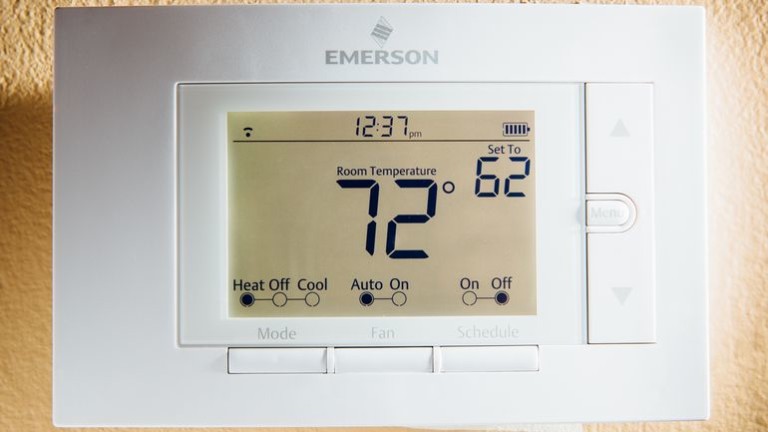 Let me count the ways:
It's affordable — the Sensi has an MSRP of $160, but is widely available at stores like Home Depot for $129 and on Amazon for just $104. Nest and other connected models cost as much as $249. Amazon's UK site lists Sensi for £341 through a reseller, so it's much cheaper and easier to find in the US.
It's easy to use — Both the thermostat and the app have thoughtful, logical layouts that make usability a breeze.
It works with Amazon's Alexa — You can pair any Alexa-compatible device with Sensi for fast voice control integration.
If you're on the hunt for a thermostat upgrade, but don't want or need all of the fancy extras, the Sensi's semi-smartness still makes it much simpler to heat and cool your home. I definitely recommend it.
Sensi, part one
If I were to come across the Sensi on a store shelf alongside other connected thermostats, I would assume someone put it there by mistake. This thing is pretty utilitarian-looking. It's way better than the 20-year-old, barely functioning model in my house right now, sure, but decidedly lacking in the dazzling design department.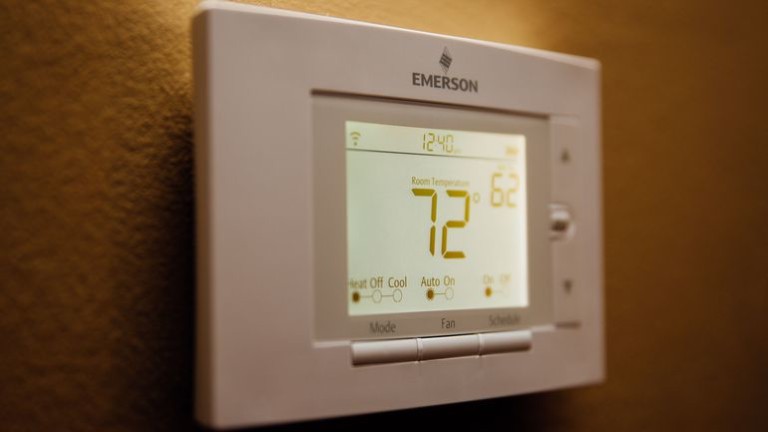 Since the advent of the Nest Learning Thermostat in 2011, a $249 smart model designed by two former Apple employees, a number of manufacturers have turned away from the practical rectangular white box look and have instead tried to add a dose of modern design into the mix.
Emerson didn't do that with the Sensi, but it isn't all bad news — its buttons are responsive, its display is large and it's easy to read from a distance, as well as different angles. The app and Amazon Alexa integrations, too, are simple to configure and create a number of opportunities for remote access.
But before all that, you have to install your Sensi.
First stop? Check here to see if your wiring is compatible and be sure to visit Sensi's support page if you have installation questions. As always, consult a professional if you aren't comfortable going the do-it-yourself route, but a basic familiarity with thermostat wiring should have everything up and running in minutes. It took me roughly 10-15 minutes, but the holes in my wall from the old thermostat conveniently lined up with the Sensi's, so I took a slight shortcut.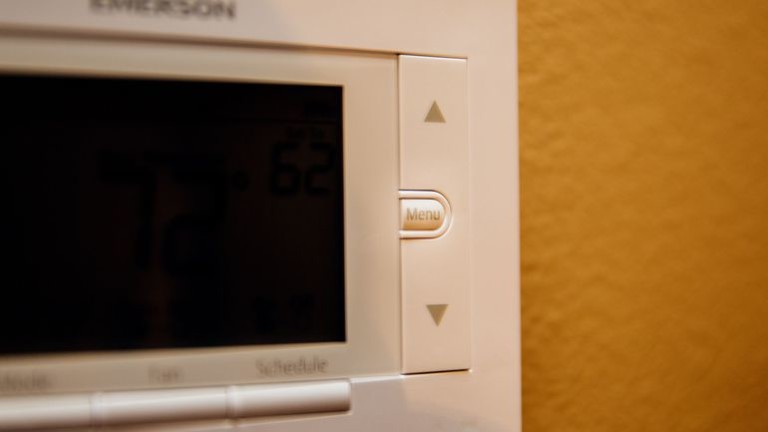 Click through the gallery below for a tutorial on how to install a Sensi thermostat; this covers everything from removing your old thermostat to pairing the Sensi to the companion app.
Sensi, part deux
The Sensi may not track your home and away status and automatically make temperature changes on your behalf, but it's still pretty darn smart. Here's what you can do from the app's home screen:
Tweak the temperature manually using the up and down arrows
View the set temperature, the actual temperature, the humidity and the local forecast at-a-glance
Switch among Heat, Off, Cool and Auto, as well as Fan Auto and Fan On
Click on the upper left corner of the home screen to access the rest of the app's features. Not only can you set a custom schedule for every day of the week, you can also create separate schedules for different occasions, like vacation, summer — whatever makes sense for your routine. You can also opt-in to email alerts to stay up-to-date on temperature extremes, maintenance requirements and usage details.
Everything worked reliably, with no issues along the way.
But, that's not all. the Sensi also has an Amazon Alexa Skill, meaning you can use your Alexa-enabled device or devices to control your thermostat with your voice. I snagged an Echo Dot from the office, logged in to the Alexa app and enabled the Alexa Skill (just type "Sensi" in the search field) and followed the few steps to connecting the two devices.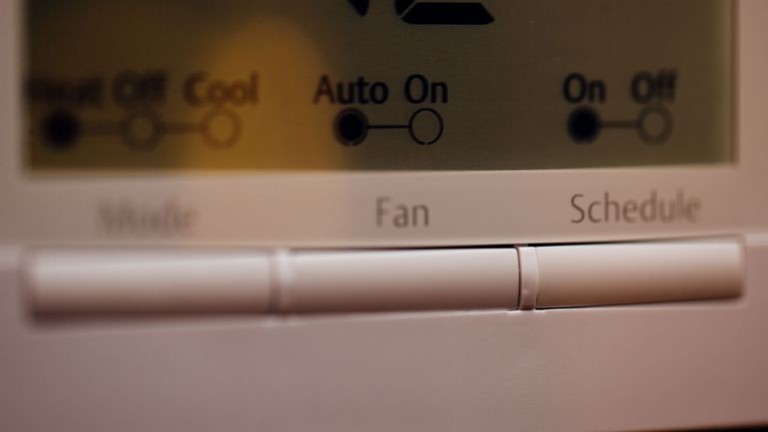 Five minutes later I was asking, "Alexa, set My Thermostat (the name I gave my thermostat in the Sensi app) to 68 degrees" and "Alexa, lower My Thermostat by 3 degrees." It worked fine, but I'd also like to be able to ask Alexa to switch between Heat and A/C modes.
The Nest Learning Thermostat and the Ecobee3 also have Alexa Skills, so the Sensi isn't exactly breaking ground here, but this is the least expensive retail-ready model we've come across to offer an advanced smart-home integration. The Sensi also works with the Wink Hub, but I didn't have a Wink handy to test out.
Honeywell's $149 Lyric T5 Thermostat, slated to hit stores in October, is supposedly compatible with both Apple HomeKit and Amazon Alexa. It should also have geofencing capabilities similar to the last-generation Lyric thermostats. Since that would give it more features and options than the Sensi for roughly the same price, we're keeping a close eye on the Lyric T5 and plan to test it soon.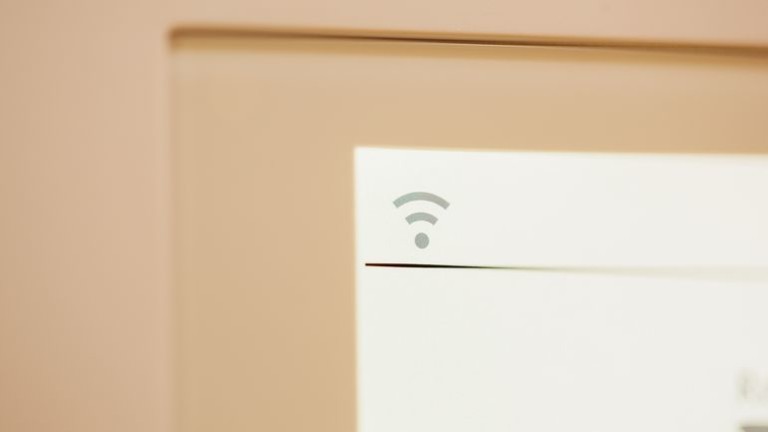 The verdict
Emerson's Sensi Wi-Fi Programmable Thermostat isn't perfect. I wish its looks were more in-line with today's modern, design-centric smart-home thermostats. I also wish it could do a bit more in terms of connected features. Still, this $160 thermostat — available on Amazon for just $104 — is a definite improvement over the most basic programmable models out there. If you're still undecided, I'd suggest waiting for our review of the Honeywell Lyric T5, particularly if you're a HomeKit fan.
(cnet.com, https://goo.gl/uJMZF5)
Comments
comments