If you follow us, you should be familiar only with the big-size Jumper EZpad tablets like the Jumper EZpad 4SE, 5S and 5SE. But this manufacturer is also good when it comes to mini-sized devices. Moreover, Jumper products are known for their low pricing, and those who are looking for a budget-friendly tablet deals, should take a glance at these products first.  Obviously, we are dealing with a low-end tablet made of inexpensive materials and packed with not impressive features, but the Jumper EZpad Mini 3 is a worthy representative of a very popular series, so wait for hidden secrets.
No one will mind if I say, there are many 8-inch tablets with similar specs available currently. But most of them run on Android and they don't provide corresponding performance. As for the Jumper EZpad Mini 3, it comes with Windows 10 64bit out of the box and provides what is written in the specs list. Thus you can trust it fully. As for pricing, the EZpad Mini 3 is sold for $84.99, which is a great pricing if looking at other 8-inch tablet deals.
Display and Design
The Jumper EZpad Mini 3 is usually bought to serve as a full-featured computer, as there is a USB 3.0 port, therefore you can plug different peripherals like a mouse and keyboard. And though I didn't notice any problem with this port, some users claim it doesn't work on some units.
However, there are also a 3.5mm headphone jack, a micro USB port for charging and data transfer and a mini HDM port on the top. The power button is on the right side along with the volume rocker, and what's surprising the left and bottom sides are blank. This simply means the abovementioned ports are the only what we can find on this device. There is no micro SD card slot for memory expansion.
The front panel of the Jumper EZpad Mini 3 carries an 8-inch IPS screen at a resolution of 1280 x 800 pixels, which is quite sufficient for indoors, but you'll have some problems when watching something outdoors. This screen is also made by OGS technology, so one screen layer is missing making this tablet be lighter and provide better viewing performance. The front side also comes with a 2MP camera, which is enough for a Skype call, but you can't capture good selfies via it.
The whole device comes with a plastic housing, and what's interesting the back cover that is made of plastic as well is removable, though I don't know why it is designed in this way. I mean the cover removing won't help you in any job.
However, another 2MP camera is on the back as well as a speaker. The only thing worthy to be mentioned from design elements is the patterned back cover, which is great in terms of ergonomics.
The Jumper EZpad Mini 3 is available only in black/dark grey color option. It comes at dimensions of 21.20 x 13.00 x 0.90 cm and weighs only 339 grams.
Hardware and Performance
Surprisingly, this tablet comes with an Intel Cherry Trail Z8300 quad-core CPU clocked at 1.44GHz (up to 1.84GHz), which is also paired with an Intel HD Graphic Gen8 GPU, 2GB of RAM, and 32GB eMMC ROM. The latter is the biggest drawback many users will complain on. But I think I have realized the intention of the manufacturer – as there is a full-sized USB 3.0 port, you can plug any device to it including external hard drives. So there is no need for memory expansion via SD/TF card slot.
The Jumper EZpad Mini 3 runs Windows 10 64 bit, and I have to say it works smoothly. So we can say this device brings a great software experience for a song.
Battery and Connectivity
The all ports available in this device have been mentioned above, but we didn't say it supports Bluetooth 4.0 as well as WiFi 802.11b/g/n. So you won't face any issue when connecting to different hosts or devices wirelessly.
The battery comes at capacity of 4200mAh, which is not that large as we've expected. But thanks to a new technology coming our way with the Intel chipset, this battery is capable of providing a long lasting lifetime.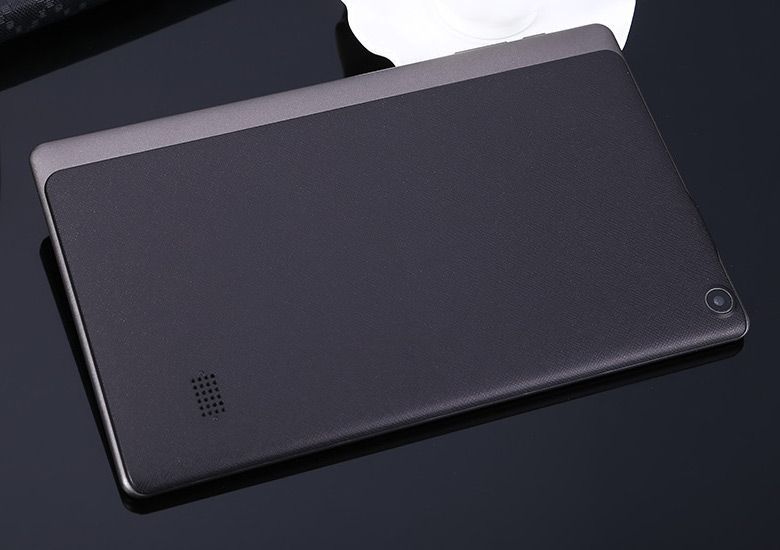 The Takeaway
The Jumper EZpad Mini 3 is an 8-inch tablet packed with hardware seen on mid-range devices, but it is considered as a low-end device due to plastic housing, little amount of ports and not that impressive screen. But I can describe this handset in other way- we are dealing with a modest tablet, which is capable of providing a good performance thanks to Intel CPU. Plus, it comes with a full-sized USB 3.0 port, which means you can plug anything and turn the Jumper EZpad Mini 3 into a full-featured computer. Such handsets are known as 2 in 1 tablets. And though I am afraid to call it in this way, the Mini 3 is actually something from this category. So $84.99 is a good price tag for a Windows 10 running tablet powered with an Intel chip, isn't it?
(xiaomitoday.com, https://goo.gl/2HBu8b)
Comments
comments