Following a massive $US2.5m Indiegogo crowd-funding round, the Jolla tablet, created by a team of former Nokia engineers, is now available for public preorder.
The 8.3mm thin tablet packs in a 1.8 GHz quad core Intel Baytrail processor, a 4450mAh battery, 5 megapixel and 2 megapixel front and rear-facing cameras, 2GB of RAM and a 7.85-inch 2048 by 1536 fully laminated pixel display.
Perhaps most interestingly however the device runs Sailfish OS 2.0, a proprietary gesture-based operating system that Jolla says "will be unlike anything you've tried before."
Sailfish is built on a base of Nokia's MeeGo mobile operating system, and Jolla says it excels at multi-tasking, privacy and performance.
The tablet makers are also touting the device's gesture functionality, saying that the tablet allows for "natural hand movements via simple gestures, which makes using the tablet super-fast."
The software also boasts a feature called Ambience that allows the user to change the look and feel of their tablet on the fly.
"You don't have to push tiny buttons or search your way back home — everything is always under your thumb," Jolla says.
The tablet also runs Android apps, so common apps like Facebook, Twitter and Instagram will all work in addition to any apps that are Jolla-specific.
Jolla says there are a "limited batch" of devices now available, which will start shipping in the end of October, and pe-orders are open in EU, Norway, Switzerland, United States, Canada, Australia, India and Hong Kong.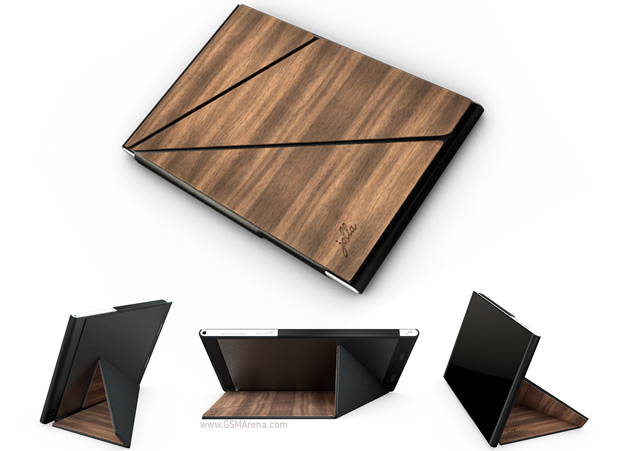 Pricing starts at €215.32 ($330) for the 32GB model and €241.13 ($370) for the 64GB model, plus shipping.
It's worth noting no tablets have been delivered as of yet, so no reviews are currently available.
(theaustralian.com.au)
Comments
comments