OUR EARLY VERDICT
Kobo's latest ereader doesn't offer much we haven't seen before, but it's in a smaller and cheaper package than the Kobo Aura One and may be one of the most affordable ereaders this year.
FOR
Lower price
ComfortLight screen tech
AGAINST
Uncertain battery life
Not as high resolution screen
Kobo's Aura One was an exemplary example of the ereader managing to do something different to Amazon's Kindle range, and the new Aura H2O takes those features and puts them in a smaller, cheaper package.
With a large display, useful screen dimming technology and a waterproof design, this may suit you well as your next ereader.
Whether this is going to be better than the Kobo Aura One or a lot of the Kindle range though remains to be seen.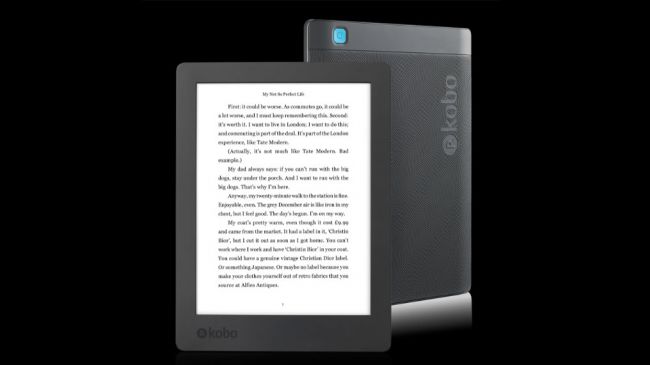 Kobo Aura H2O (2017) price and release date
The new ereader from Kobo will cost $179.99 (£149.99, AU$239.95) when it launches later this month in the UK.
Pre-orders directly from Kobo will open in the UK on May 15 and you'll be able to buy the ereader in the US and UK from May 22. Those in Australia will have to wait until July 2017 to be able to buy it.
Kobo Aura H2O (2017) design and display
If you've used the Kobo Aura One, you'll know most of the design language on the Kobo Aura H2O. It's a lot smaller than that 7.8-inch product, but is still larger than all of Amazon's 6.0-inch Kindle range, offering a 6.8-inch e-ink screen.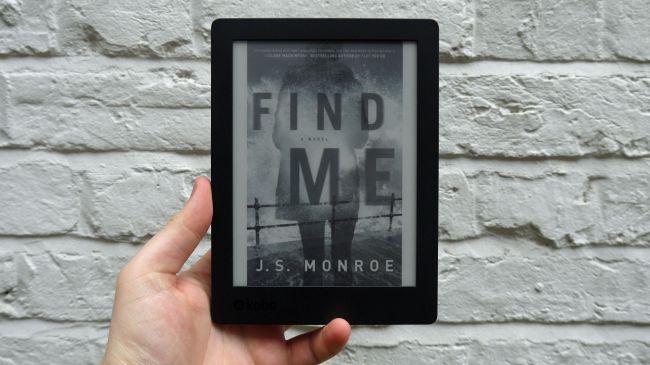 At 210g, it doesn't weigh as much as the 230g Aura One, which helps it feel comfortable when you're holding it one-handed.
This should be a lot easier to handle than Kobo's other ereader but not as easy as the mega-expensive Kindle Oasis in Amazon's range, which is smaller, lighter and ergonomically designed.
The plastic ridged material on the back of the Kobo Aura H2O won't be to everyone's taste either, but it offers good grip for when you're holding this one-handed, which should make it easy to read when you're on commutes.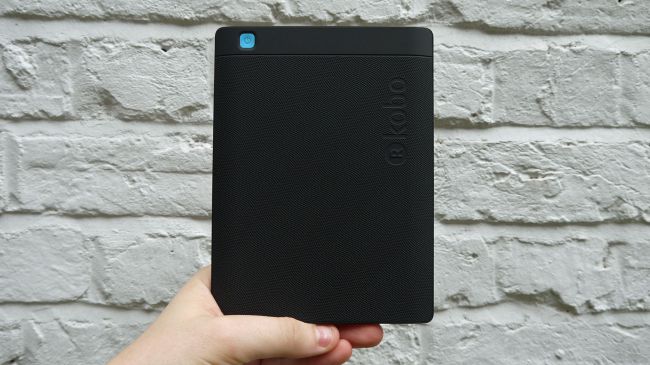 The H2O in the name refers to the waterproof design and this will give you a little bit of extra confidence in your ereader when reading by the pool. It can survive for up to 60 minutes in 2 meters of water. We wouldn't recommend testing that out, but it does mean if you spill a drink onto it you shouldn't be worried it'll get damaged.
The main highlight of the Kobo Aura H2O is a comfortable reading experience with a high resolution screen of 265 pixels-per-inch. That's not as good as the Kobo Aura One, but is still high enough that it's an easy to read device.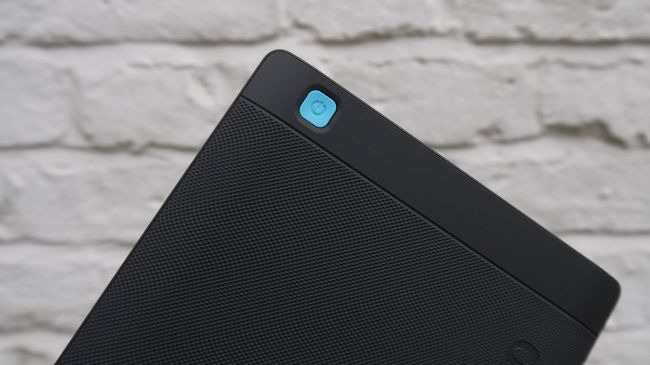 There's also Kobo's ComfortLight Pro technology here, which ensures your ereader darkens depending on the time of day you're reading in. That means if you're reading at night, the screen will automatically dim and use red lighting to make reading more comfortable.
According to research, blue light will keep your brain awake for longer and a red-tinted screen will make it easier for you to sleep right after a chapter in bed. This tech is a similar concept to Apple's Night Shift mode on iOS devices.
Kobo Aura H2O (2017) specs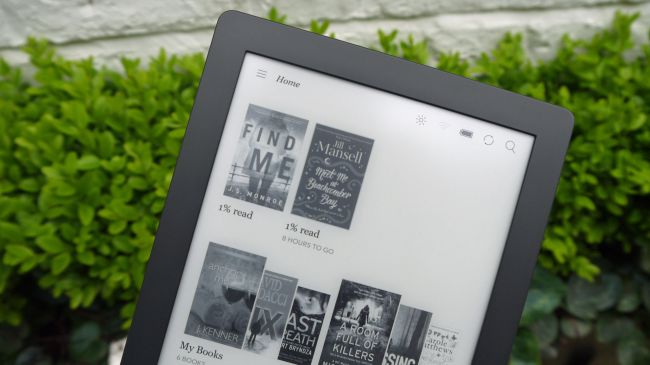 The same processing tech as the Kobo Aura One is inside here and we have no reason to worry about that considering the Aura One worked fine. There's also 8GB of storage, which is enough space to keep thousands of books. Even the biggest book collector will struggle to fill up this ereader.
The battery life on the Kobo Aura H2O is cited as only a week by Kobo, which is a little concerning considering we'd like to see multiple weeks or even a month on most ereaders, so we'll be sure to test that fully during our full review.
Kobo also offers a really easy to use interface that makes it simple to swap between books, but it works slightly differently to Kindle products so may take some time to get used to if you're switching to a Kobo for the first time.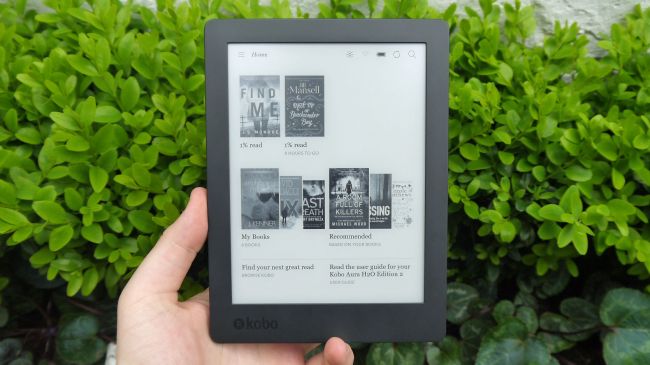 It's also worth noting you'll be limited with the books you can buy if you get the Kobo Aura H2O compared to an Amazon Kindle. Kobo offers up five million books, but when we last used Kobo's store there were a few missing popular titles.
We'd recommend looking into what you can buy on Kobo's store to ensure you're happy before you invest in one of its ereaders.
Early verdict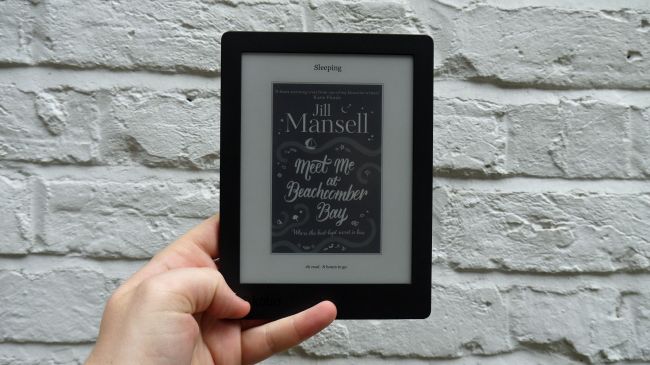 The Kobo Aura H2O seems to distill a lot of what was great about the Aura One and put it into a smaller and cheaper package.
That's a great idea and should make it a good ereader for people who don't want to pick up an Amazon Kindle.
There doesn't seem to be a reason to upgrade from the Kobo Aura One here, but if you haven't upgraded your ereader before or you've never had one , this may be a good option for you to get in 2017 – assuming the battery holds up.
(techradar.com, https://goo.gl/lSsDbW)
Comments
comments