There's plenty of choice in tablets these days and our best tablet round-up includes all the ones you should seriously consider, like the best iPads and best Android tablets.
2016 was seriously sparse for really great tablets, so lots of the slates featured on this list were actually released way back in 2015. Will 2017 be any different?
Don't let that bother you though as there are still plenty of good options.
Whether you're looking for something to sling in your bag and watch the latest episode of Westworld on your commute, or a replacement for your tired laptop, we've got something for you.
There are a couple of upcoming tablets that could find their way into this list when we give them the full review treatment. There's the new iPad 9.7-inch – which replaces the iPad Air 2 – and Samsung's Tab S3.
The main things to consider are size and price, though there are a few specialist tablets these days that offer something different.
HUAWEI MEDIAPAD M3 – THE BEST 8-INCH ANDROID TABLET
8.4-inch 2560×1440 display

Kirin 950 CPU, 4GB RAM, 32GB storage

Great speakers
Review Price: £379.99
Huawei's latest mini tablet might be a pricey piece of kit, but it does what it sets out to do very well. The 8.4-inch 3560 x 1600 resolution display is great, while the plentiful internal combination of the Kirin 950 and 4GB RAM make it snappy and quick to use. The media experience is improved further by the great sounding speakers.
It looks good too, with a sturdy metal and glass body that certainly has a similar look to the brand's flagship P9 smartphone. It has similar issues to that phone too, notably the dodgy EMUI software that Huawei keeps loading on top of Android 6.0.1. It's slow, ugly and slightly buggy and just not as good as competing skins.
32GB of internal storage comes as standard (along with a microSD card slot) and there's a decent 8MP camera on both the front and back. As with any tablet camera, we'd probably avoid using it as your main snapper.
SAMSUNG GALAXY TAB S3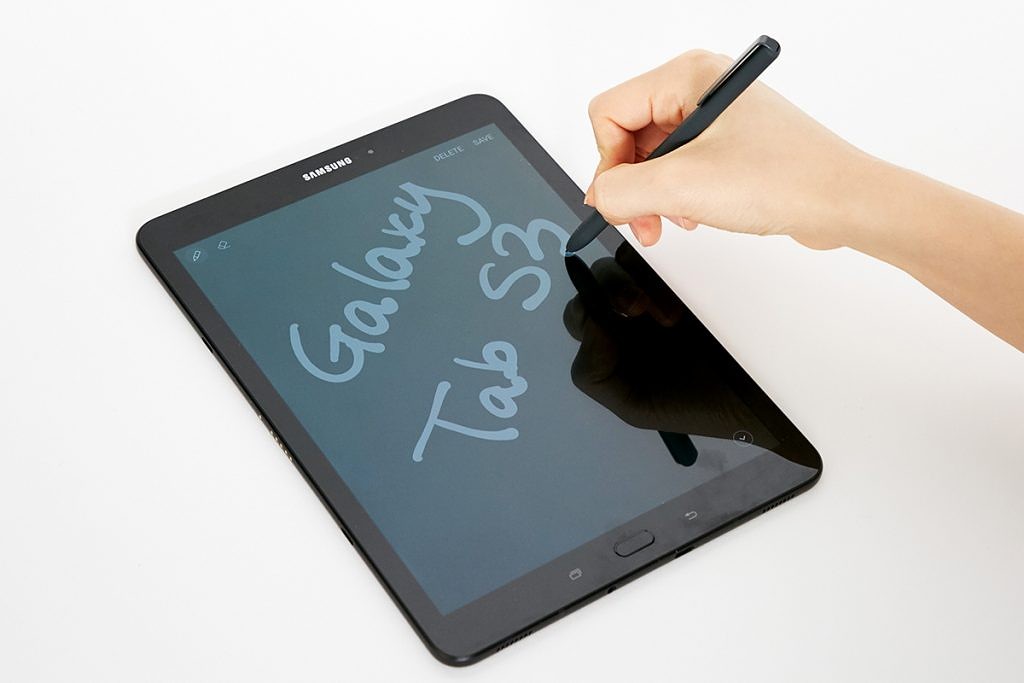 9.7-inch 2,048 x 1,536 IPS

Snapdragon 820, 4GB RAM, 32GB internal storage

S-Pen included

Review Price: £599
Samsung's latest high-end tablet is good, it's even great in some areas, but the poor software really lets it down. Android just isn't built for tablets and the multitasking implementation is far from the best.
Still, this tablet is great for media thanks to the HDR display and impressive battery life. It also comes with an S-Pen in the box, which is accurate and easy to write and draw with.
AMAZON FIRE HD 6 – A SUPER CHEAP TABLET IDEAL FOR AMAZON PRIME USERS
GOOGLE PIXEL C – THE BEST TABLET FOR ANDROID PURISTS
IPAD PRO – THE BEST LARGE TABLET
MICROSOFT SURFACE PRO 4 – THE POWER USERS' TABLET OF CHOICE
9.7-INCH IPAD PRO – THE BEST APPLE TABLET
IPAD AIR 2 – THE BEST BASIC IOS TABLET
(trustedreviews.com, https://goo.gl/D4OiOo)
Comments
comments