THE GOOD: The Acer Iconia One 10 is cheap, has clear-sounding front-facing speakers and an expandable microSD card slot.
THE BAD: The screen looks pixelated. It's clunky to use and feels flimsy to hold.
THE BOTTOM LINE: If you're strapped for cash, the Acer Iconia One 10 is one of the most affordable 10-inch tablets to get, however if you want a good tablet, you'll need to spend more.
The $129 Acer Iconia One 10 reminds me of the $50 Amazon Fire tablet ; it's not good, but it's good for the price.
It's a lot cheaper than any iPad and $100 less than another cheap 10-incher, the Amazon Fire HD 10($230), which has the same screen resolution. The $200 Lenovo Tab 2 A10 is the next best thing, offering a sharper screen but not much else.
The Acer's front-facing speakers are a great addition (since most tablets have them on their edges, making them easy to block) and they sound crisp and clear for movie dialogue. Unfortunately, like most tablets, heavy bass in music sounds muddled.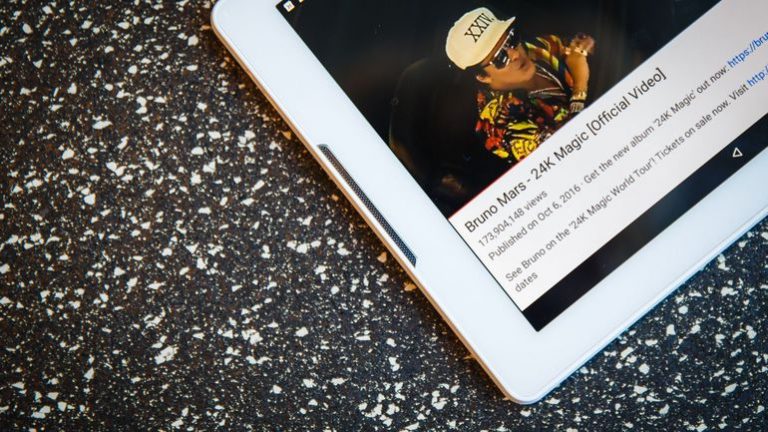 Its sub-par screen makes it a less desirable candidate for anyone interested in using it to watch a lot of video. HD video just doesn't look as sharp as it should and pixels stand out like a fresh pimple on a forehead. Also, its maximum brightness level is on the dim side and the screen is very prone to reflection.
For a tablet as cheap as the Acer Iconia One 10, I the lackluster build quality didn't surprise me. The plastic back and the angular design looks kind of cheap and it it feels like it might break if you squeeze it too tight.
The tablet runs smoothly when doing basic, casual tasks, like checking email and browsing the web, but big games like Hearthstone and Asphalt 8 take their time to load. Once loaded, the games run rather smoothly, save for some slow frame rates if downloading apps or files in the background.
The Acer Iconia One 10 averaged 10.6 hour battery life in our CNET battery testing, which is about average; any lower and it would be a problem.
Should you buy it?
It's not the best tablet by a long shot, but you're not going to get anything great for $129. For a significant upgrade in quality you'll have to spend at least $150 more.
At $230, the Amazon Fire HD 10 has the same screen resolution as the Acer, an equally cumbersome design and no access to the Google Play store. For $200, there's the Lenovo Tab 2 A10, another homely-looking tablet, but it does have a sharper screen. I don't consider either of these a significant upgrade, though.
Pricier tablets, like the Asus ZenPad 3S 10 ($300), Lenovo Yoga Tab 3 Plus ($300) and the Samsung Galaxy Tab S2 ($400) are more expensive for a reason; they have better screens, smarter design and are faster. It all depends on what you want, of course. If you don't mind the clunky design and sub-par screen, the Iconia One 10 is a perfectly suitable tablet.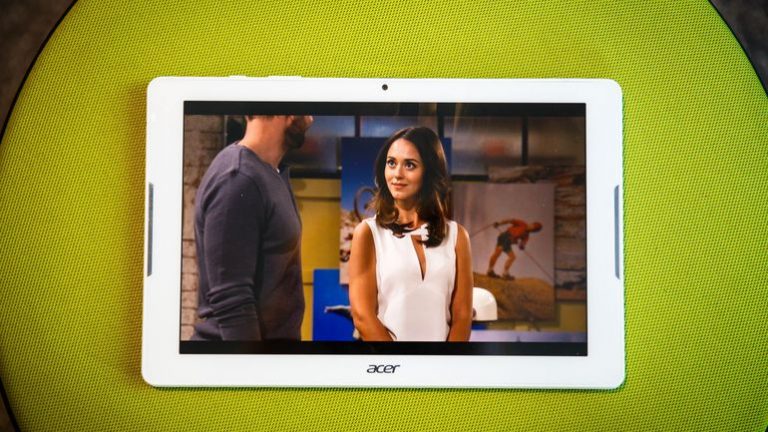 Specs
Android 6.0
10.1-inch screen
1,280×800-pixel resolution
32GB internal storage
1GB RAM
MediaTex CortexA53 MT8163 1.3GHz quad-core CPU
(cnet.com, https://goo.gl/ATuEj5)
Comments
comments