It's 'pencil down' day for the Tesla Model 3.
Tesla's Model 3 is one of the most eagerly anticipated vehicles ever. With hundreds of thousands of pre-orders worth upwards of $10 billion to the automaker, it seems as though the whole world can't wait to get its hands on the brand's entry-level model.
Here's what we know about the freshly revealed Model 3 ahead of its scheduled production sometime in 2017.
It's 'pencil down' day for the Model 3
July 15 is an important day for Tesla and the Model 3, according to Electrek. This is the day Tesla is expected to put the "pencil down," calling an end to the preliminary engineering design stage.
Tesla CEO Elon Musk referred to the need for "some tweaking" 6 weeks ago when he said, "Almost all of the Model 3's design is done and we are aiming for pencil down basically in about 6 weeks." There will still be further feature set announcements and final design unveiling shortly before production begins in the latter part of 2017, but the initial design phase should be ending now.
Many industry analysts have said Tesla's timetable for a new model was too tight, especially in the mass production quantities promised. Elon Musk seems happy defying expectations and industry "experts, " but this would be a particularly auspicious time to prove the experts wrong and hit a deadline, even a self-imposed one.
The interior of the future?
Much ado has been made about the Model 3's exterior styling, but given this is a high-value, high-volume model, its cabin is especially important. It must be comfy, roomy, and because it's a Tesla, techie as well, and photos leaked to Reddit this week show a distinctly minimalist approach.
Instead of the integrated tablet featured on the Model S, this particular Model 3 utilizes a floating screen and lacks a physical gauge cluster. It's been rumored that a high-tech head-up display will present speed, battery charge, and navigation info to the driver, de-cluttering the dashboard. Could the lack of physical controls point to new self-driving tech?
In the end, the vehicle shown above could very well be a prototype, so the production version may look quite different. If any official photos or interior shots hit the web, make sure to check this space.
Updated prototype spied on the move
Tesla's Model 3 was officially revealed on March 31, 2016, but as we reported in May, the vehicle is still in its final design stages. That means the Model 3 delivered to customers next year might look different than the version we saw a few months ago … or will it?
YouTube user Jeff Klakring recently posted a 75-second film showing an updated Model 3 driving down a freeway near Palo Alto, California, which is just minutes away from the brand's headquarters. The matte black sedan looks nearly indistinguishable from the original prototype, though, meaning the final iteration could feature no significant changes at all. Still, seeing an undisguised Model 3 in public is a rare sight these days, so for now, this is our best look into the future of Tesla.
Model 3 owners will have to pay to use Tesla's Supercharger network
On June 3, Tesla announced some bad news for Model 3 customers: the automaker's Supercharger network will not be a free resource. Rumors had been building about whether Tesla would have the capacity to offer free charging at its expanding Supercharger network once Model 3s hit the road in 2017. Now it's clear that only buyers of the more expensive Model S and Model X vehicles will get free charging while Model 3 owners will have to pay a standalone fee or purchase a package (perhaps including with Autopilot or Ludicrous Mode).
Musk was quick to point out that charging stations are only needed where people congregate, like at offices and travel checkpoints, because 90 percent of current Tesla vehicle charging takes place at home. Somehow I doubt that will keep Model 3 buyers from being frustrated with the news.
Tesla's confirmed Model 3 reservations are just under 400,000
Tesla revealed that actual Model 3 reservation numbers were lower than reported estimates. Before Elon Musk announced that the official pre-order total was 373,000, the automaker had implied that over 400,000 reservations had been made in April alone. Musk elaborated that 8,000 customers had canceled their orders and Tesla had canceled another 4,200 orders on suspicion of duplicate reservations.
The Model 3's design isn't yet complete
Elon Musk revealed that design work on the Tesla Model 3 was just getting close to completion, over a month after the prototypes were revealed. With hundreds of thousands of pre-orders in the pipeline, Tesla was still choosing some of its suppliers and finalizing interior and exterior styling. Those who placed an order from this point on would likely receive their Model 3 in early 2019.
Elon Musk promises that the first Model 3's will be assembled in 2017
As pre-orders for the Tesla Model 3 continue to swell, rumors about whether Tesla will meet its 2017 production estimate grew with them. Getting ahead of the misinformation, Musk promised that the Model 3 will be ready next year (2017). It's still unclear if the Model 3 will be produced by trim or options level, or simply by reservation order. Time will tell if Musk is blowing smoke, especially considering previous hiccups with the Model S and Model X. The latter, for example was scheduled for production at the end of 2014 before it was delayed to late 2015.
Future Model 3 orders may not be fulfilled until 2019
Elon Musk made it clear that delivery wait times were getting very long indeed as he warned that those who want one before 2019 need to reserve a Model 3 ASAP. In April alone, Tesla received 400,000 pre-orders; with only a small number of vehicles scheduled for delivery in 2017, any more orders will lapse in 2019's production schedule.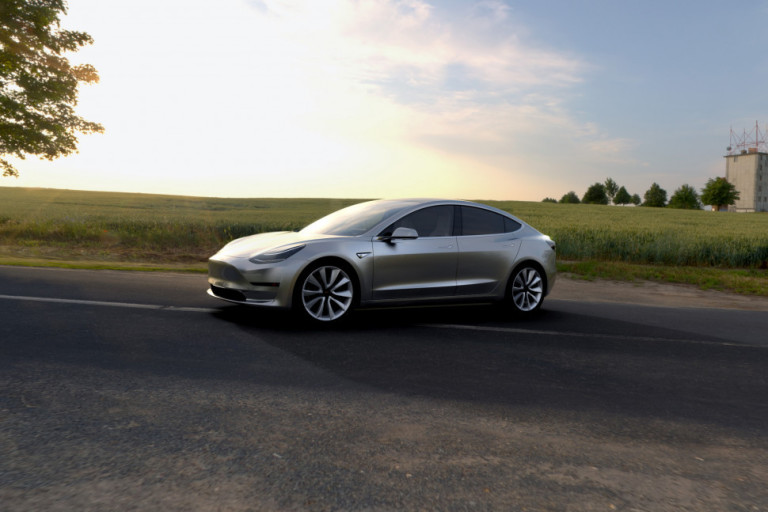 "Ludicrous Mode" will be available on the Model 3
If there was ever any concern that the entry-level Model 3 wouldn't be quick enough, Musk put Tesla fans at ease by announcing that "ludicrous mode" from the Model S and Model X would find its way into the Model 3. This news didn't just confirm the Model 3's performance potential, it also solidifies that the Model 3 will have a wide price range.
Production Model 3's will vary from the March prototypes inside and out
Though Tesla revealed the Model 3 in March, Musk announced that production models might vary in their finalized styling and features. The March prototypes lacked much in the way of interior features, and it is now predicted that an advanced HUD system will replace the single landscape tablet. This HUD module could include gesture control instead of physical buttons. The design wouldn't just be a space saver, it would demonstrate Tesla's commitment to safer technology at affordable price points.
Elon Musk claims the Model 3 had the biggest one-week product launch ever
Elon Musk announced that the Tesla Model 3 had the biggest one-week launch of any product ever. By April 7, Tesla's books had racked up 325,000 pre-orders for an estimated $14B in revenue. In Musk's grand claim, he included iPhone and game system launches, which have hit huge order numbers in the past.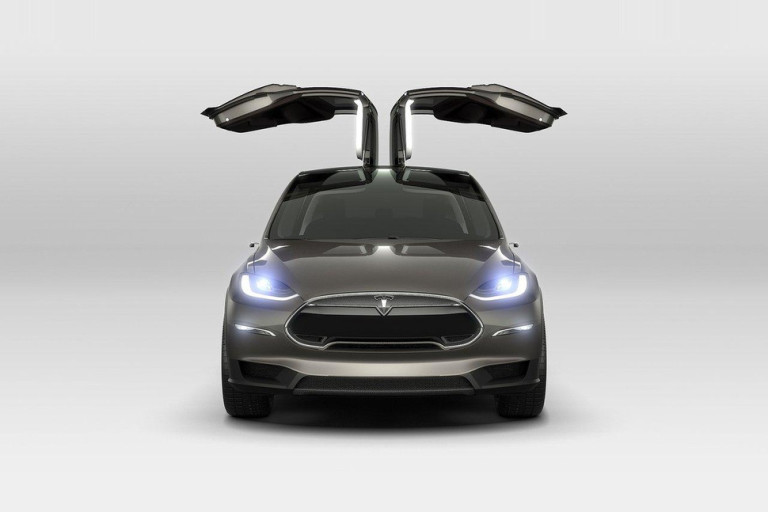 Tesla secures $10 billion in pre-orders within the first 36 hours
The world showed its favor to Tesla by giving the automaker $10 billion in pre-orders within the first 36 hours. In just the first day, 180,000 orders had been received and that number grew to 276,000 by April 3rd. Tesla estimates that the average Model 3 as priced with options would cost $42,000, bringing the value of the orders to that $10B estimate. Of course, at any time, customers could pull out their $1,000 reservation fee.
The Tesla Model 3 will cost $35,000 and has a range of at least 215 miles
Tesla revealed its fourth production model (following the Tesla Model R, Model S, and Model X vehicles) to a live audience in California while simultaneously opening its physical and online stores to orders. It was here that CEO Elon Musk officially confirmed the Model 3 would have a base range of 215 miles with larger battery versions likely hitting 250 miles. Musk also re-affirmed that the Model 3 would cost $35,000 before tax incentives, undercutting the $38,000 Chevy Bolt. Finally, Tesla said orders would begin being fulfilled in 2017.
By comparison to the startup automaker's current vehicles, the most frugal Model S achieves a range of just under 300 miles, the Model X gets up to 250 miles, and the Roadster can go for 245 miles. Considering the new Model 3 will be far less expensive all of those EVs, a 215-plus mile range is quite good.
(digitaltrends.com, http://goo.gl/PfXv50)
Comments
comments