1. SUPERMAN
Dodge Ram 1500
Superman may have been born on Krypton, but he was raised on a farm in Kansas. Being a farm boy there's no question Superman would appreciate a high quality work truck, and there's none better than the Dodge Ram 1500. With a 395 hp 5.7 liter Hemi V-8, the Dodge Ram 1500 can handle any workload thrown at it. The leather lined interior adds a sense of luxury to this hard working truck.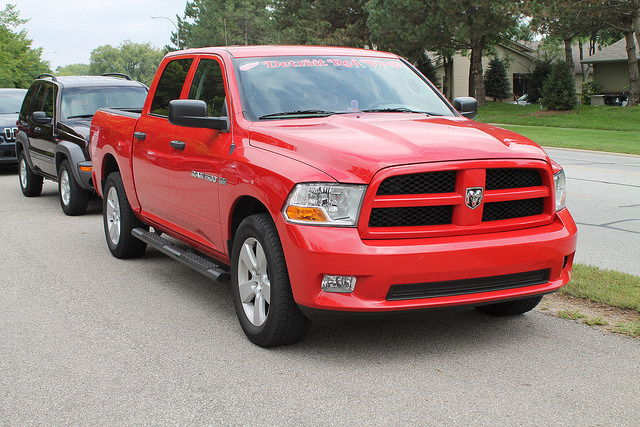 The Dodge Ram 1500 comes with plenty of storage space for any tools or equipment Superman might need to bring with him, and an optional four-wheel drive system will help haul anything thrown at it. Of course we all know Superman could just as easily fly rather than drive, but he needs something to commute to work as Clark Kent with.
2. THE FLASH
Alfa Romeo 4C
Barry Allen was once a normal forensic analyst for the Central City Police Department. Until one day a bolt of lighting and exposure to numerous chemicals transformed him into the fastest man alive. The Flash can run at speeds so fast, he can actually travel through time.If the scarlet speedster were to use a car, the Alfa Romeo 4C would be it.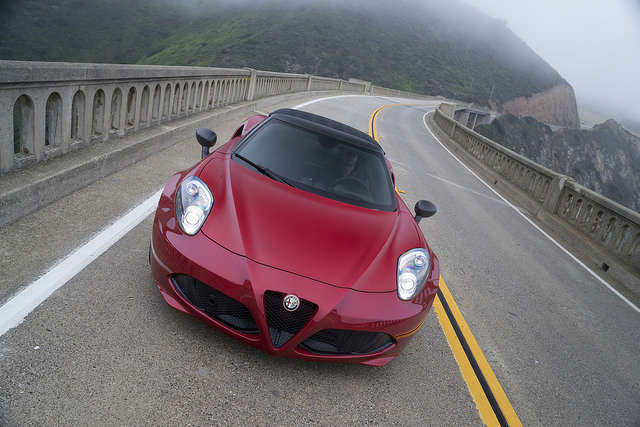 This tiny mid engine italian exotic is affordable and blazing fast. With a 237 horsepower turbocharged engine, this speedster can hit zero to sixty in 4.3 seconds and has a top speed of 158 mph. When Barry isn't fighting crime as The Flash, he would have a blast racing the streets with the Alfa Romeo 4C.
3. SPIDER-MAN
Smart Fortwo
Peter Parker may fight crime as The Amazing Spider-man, but he's also a college student in New York City. With a job at the Daily Bugle that barely pays, and rent to worry about, Peter needs an affordable, gas efficient car. Enter the Smart Fortwo. This cute and stubby little car is perfect for big city driving. Great gas mileage, small size and affordable price are all things that would benefit Peter in his daily life.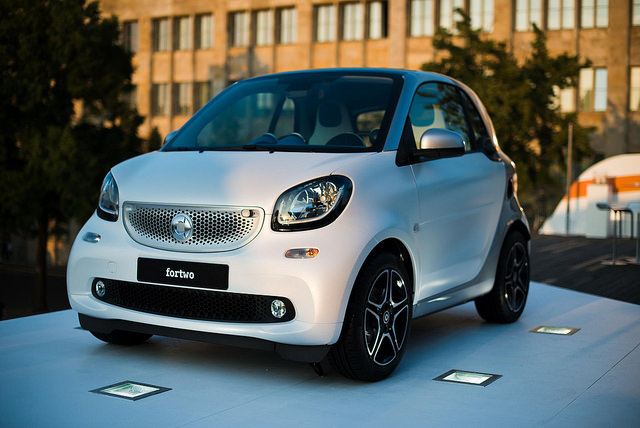 Parking in the big city shouldn't be a problem at all, since the Smart Fortwo is much smaller than your average car, allowing it to fit in some tight spaces. The Smart Fortwo isn't capable of very high speeds, but that's no problem. Should Peter need to get somewhere fast, he can always use his trusty web-shooters.
4. BLACK WIDOW
Lotus Evora 400
As the resident spy of the Avengers, Black Widow would need a fast, sleek, exotic car to match her personality. The Lotus Evora 400 would be a perfect fit. With a chassis of bonded aluminum, supple suspension, and mid-engine layout, the Evora 400 is anything but ordinary, just like Black Widow.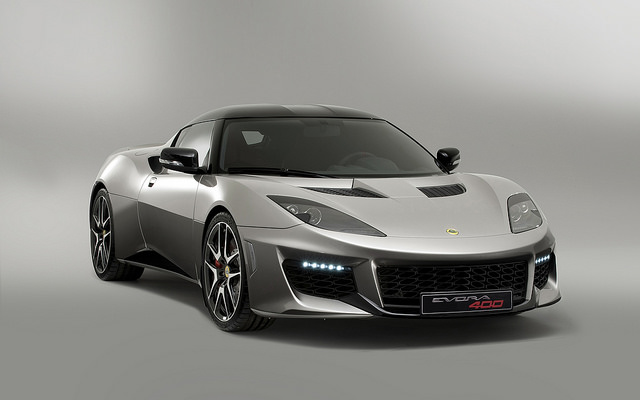 With a supercharged V-6 the Evora 400 makes 400 horsepower and is capable of a top speed of 186 mph. The suspension and steering are perfectly tuned to allow the vehicle to handle any twists and turns the road throws at it. Whether she's chasing down a villain, or cruising around the city, the Lotus Evora 400 is a great fit for the Black Widow.
5. CAPTAIN AMERICA
Ford Mustang GT 500
Steve Rogers went through a government experiment that turned him into the super soldier known as Captain America. Rogers certainly is an all American hero, and when you think of an all American muscle car, the Ford Mustang comes to mind. The Ford Mustang Shelby GT 500 is without a doubt the perfect car for Rogers.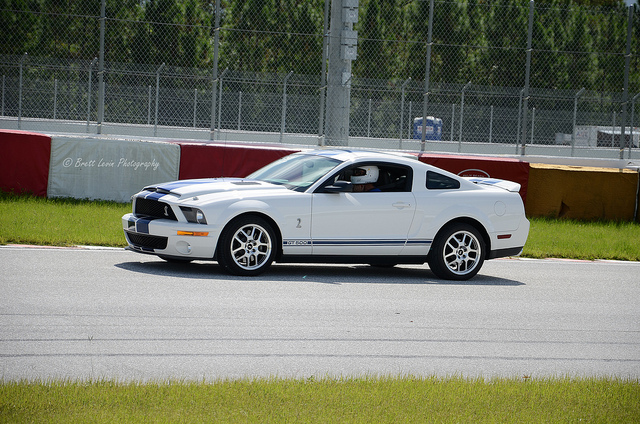 With a supercharged 5.8 liter V-8 pumping out 662 horsepower and 631 lb-ft of torque, the Ford Mustang Shelby GT 500 is lightning on wheels. Hitting zero to sixty in 3.5 seconds, and with a top speed of 189 mph, Rogers would have a blast behind the wheel. The Mustang Shelby GT500 would serve all of Rogers's needs both on and off duty as Captain America.
6. IRON MAN
Lamborghini Egoista
Tony Stark is a man who can buy pretty much anything he wants, and build anything he can't buy. When he's not flying around in one of his Iron Man suits this billionaire, playboy, philanthropist, would probably enjoy driving the Lamborghini Egoista.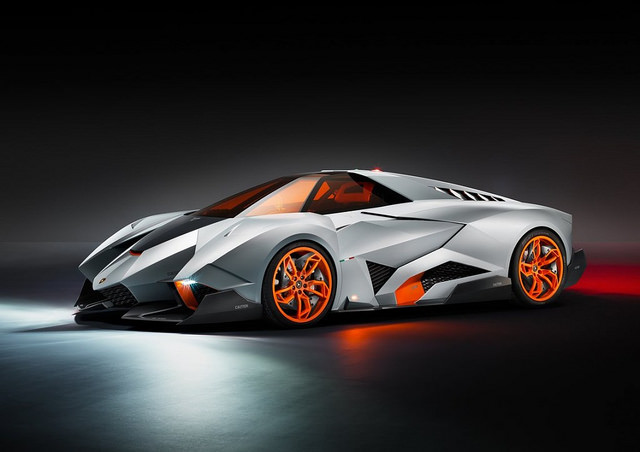 It may be a concept car for Lamborghini, but that wouldn't stop Tony from getting one. Constructed of carbon fiber and aluminium, and coated with a radar-absorbent material to prevent police radar, the Egoista is perfect for Tony. Equipped with a V10 engine putting out 600 horsepower the Egoista can hit 60mph in 3 seconds, although I'm sure his Iron Man suits can do better. The interior looks like the cockpit of a fighter jet, so Tony would feel right at home. With a name like Egoista, how could Tony Stark resist?
7. BATMAN
Bugatti Veyron 16.4
While Batman may drive around in the Batmobile, his alter ego Bruce Wayne still needs wheels to get him around. When money isn't an object the Bugatti Veyron 16.4 is the way to go. Offering a luxurious interior and gorgeous exterior, the Bugatti Veyron 16.4 will certainly turn heads when Bruce shows up at fundraisers or gala events.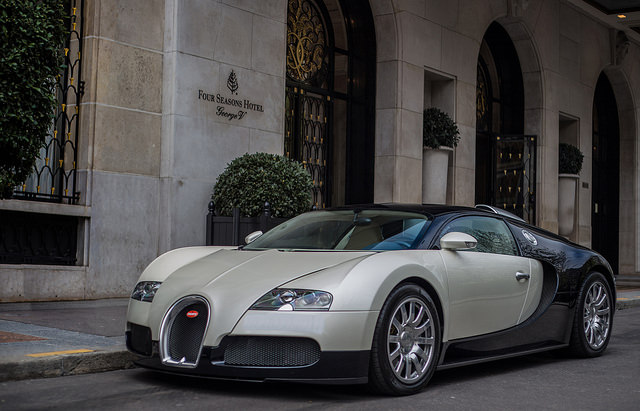 When he needs to get somewhere fast the Bugatti Veyron 16.4's quad-turbocharged W-16 will get him there at blinding speeds. With an output of 1,200 horsepower and 1106 lb-ft of torque, the Bugatti Veyron 16.4 is virtually unrivaled on the road. Much like the Batman is virtually unrivaled on the streets of Gotham.
8. WOLVERINE
Dodge Charger Hellcat Hennessey Edition
Little is known about the origins of the man named Logan aka The Wolverine. The subject of a twisted experiment that left his bones coated with an unbreakable metal, Wolverine is on a constant search to find out what happened in his past; while fighting villains to protect the future. With a fiery temper and razor sharp claws like a fierce jungle cat, Wolverine would drive a vehicle as badass as he is.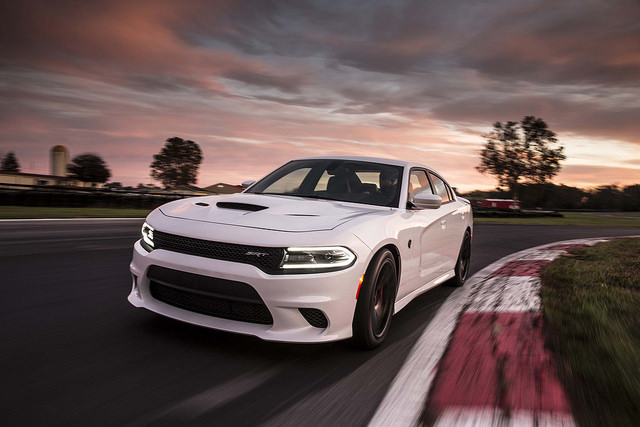 Enter the Dodge Charger Hellcat Hennessey Edition. With a 805 horsepower supercharged V-8 the Dodge Charger Hellcat Hennessey Edition dominates the road. With an aggressive exterior the Hellcat looks like it might try to eat the other cars on the road. While Wolverine strikes fear in any foe he goes up against, the Hellcat does the same for almost any vehicle that it rolls up to the line against.
9. THE PUNISHER
Conquest Vehicles Knight XV
After his family was killed by mobsters, Frank Castle became the anti-hero known as The Punisher. Known for being a vengeance fueled force for good, and usually tangling with mobsters and gangsters, the best vehicle for Frank is the Conquest Vehicles Knight XV. Built by British auto maker Conquest Vehicles, the Knight XV is an armored SUV made to be able to withstand a fire fight.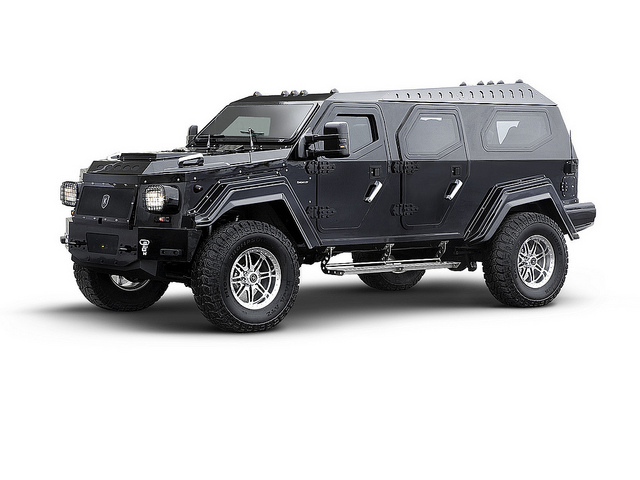 All the glass meets ballistic standards, and the rest of the vehicle is outfitted with high quality, high strength steel. Additional options include a built in oxygen survival kit, under-vehicle magnetic attachment detection system, and a black box system. Frank Castle would be right at home tooling around in one of these, punishing the villains of New York City.
10. THE HULK
Land Rover Range Rover Supercharged
Bruce Banner was a mild mannered scientist, until he was exposed to extreme levels of gamma radiation and became the giant green rage monster know as The Hulk. The Hulk is the best there is, as far as he is concerned, and if he were to drive a vehicle, the Land Rover Range Rover Supercharged would be it.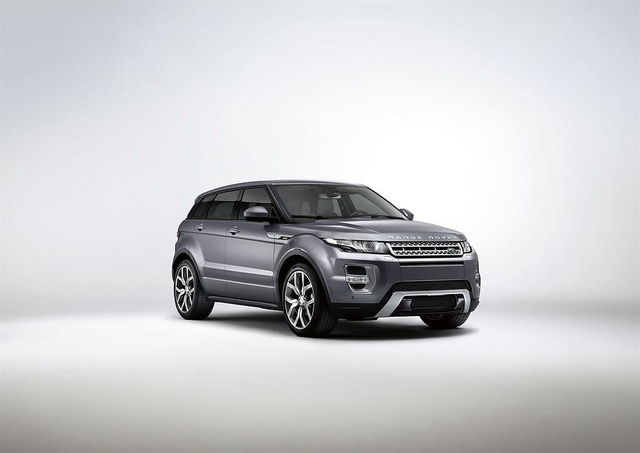 Not only is the Land Rover Range Rover Supercharged a luxurious high end SUV, but it can drive almost anywhere. With this vehicle Hulk could smash through treacherous roads less traveled, or enjoy racing around highways with the Land Rover Range Rover Supercharged's 510 horsepower engine. Just like the Hulk, not much can stop this vehicle from getting where it wants to go. If there's a road, or road like path, the Land Rover Range Rover Supercharged is going to get there.
(carophile.com)
Comments
comments