1. BMW 3-SERIES
A long love affair of American drivers with BMW hasn't ran out of fuel. Passion continues with BMW 3 Series models: with more power, more efficiency, more style – the BMW 3 Series Sedan brings inspiration to every journey. Like no other car, it embodies the concept of a sports sedan. Now in its sixth generation, with even more power, efficiency and individuality.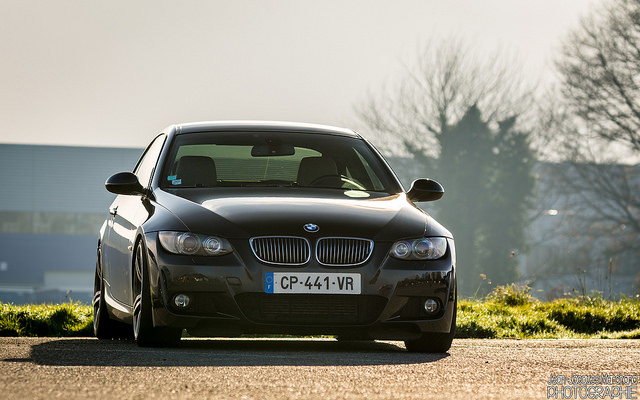 Supplying the appropriate forward thrust are powerful inline 6-cylinder and 4-cylinder petrol and diesel engines with state-of-the-art BMW Efficientdynamics technology. The result is BMW 3 Series Sedans with impressive dynamics and low fuel consumption – and as the peak of efficiency: the BMW 320d EfficientDynamics Edition and the BMW 330e with a plug-in hybrid system that combines a 4-cylinder petrol engine with innovative BMW eDrive technology. In addition to all this, the intelligent BMW xDrive all-wheel drive system ensures driving pleasure on every road, on every bend and in every driving situation.
2. MERCEDES BENZ C-CLASS
Mercedes Benz has a nearly religious following in the US, and for a good reason. This German vehicle is an epitome of high quality and class. The Mercedes-Benz C-Class, or the "Baby Benz" as it is affectionately known, has been a favorite of entry-level luxury/sport sedan buyers for years. More than just a small sedan with a few three-pointed stars thrown on it, the C-Class provides the core strengths of the brand, such as cutting-edge safety features, lively performance and a feeling of solidity. Fans of ultra-high performance have been thrilled by the AMG versions, which boast blistering acceleration and tenacious handling along with tastefully sporty styling accents.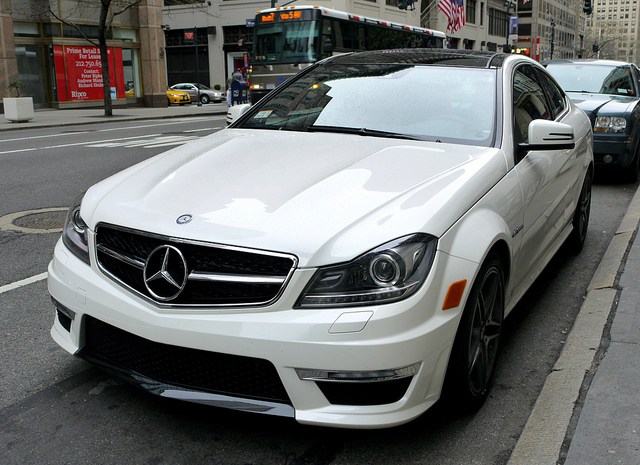 Consider the C-class as all that Mercedes knows about full-size luxury, distilled into a smaller package. As a coupe, it offers a 201-hp turbo four-cylinder or a 302-hp V-6 and rear-wheel drive; as a sedan, it can be had with a 241-hp turbo four or a 329-hp twin-turbo V-6. All feature a seven-speed automatic. Both sedans have all-wheel drive; a rear-wheel-drive sedan with the 241-hp engine is available. In the fall of 2015 a C450 AMG with a 362-hp V-6 will go on sale, as will a plug-in hybrid.
3. VOLKSWAGEN BEETLE
The Volkswagen New Beetle was the cute car that started the retro-futurist design craze. It was a modernized version of the legendary VW Beetle and struck a chord with American consumers who had grown tired of standard conservative car designs and had fond memories of the "Bugs" from their youth.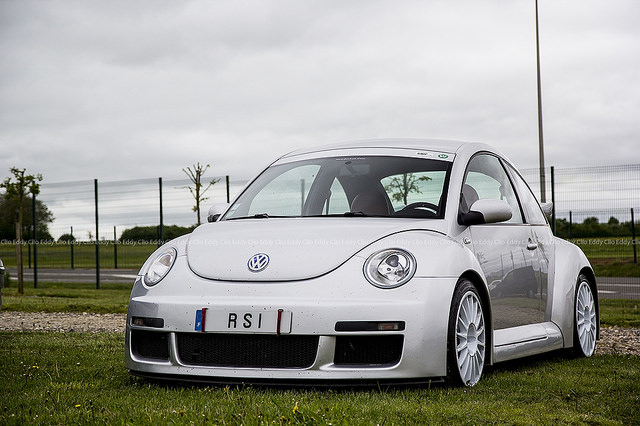 Over the years, the design of the Volkswagen Beetle has evolved from its functionality-driven origins to the irrepressibly cheerful face of the previous-generation New Beetle. More recently, the folks at VW dropped the "New" in the car's name and gave this latest-generation Beetle a more aggressive masculine look. But it's still unmistakably a Beetle.
Volkswagen offers its Beetle hatchback in four main trim levels. The base trim will be known as the 2.5L until the engine that name refers to is replaced, resulting in a change of name to 1.8T. Equipment will be the same, though. Other trims include the R-Line, diesel-powered TDI and the GSR, which is essentially a loaded R-Line with a unique color scheme. The convertible version of the Beetle is also popular.
4. PORSCHE CAYENNE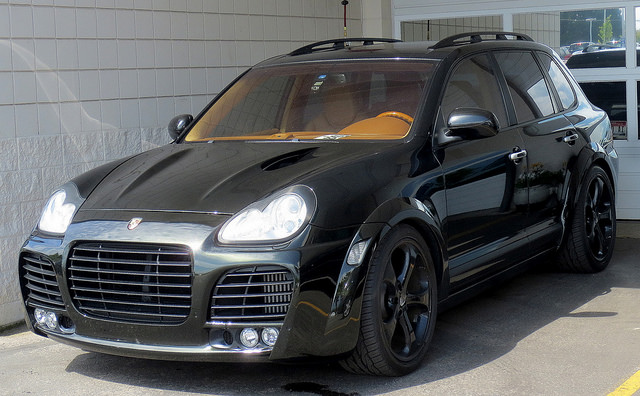 The pinnacle of German engineering, this car has been a love and fascination of many Americans with some money to spare. Much maligned by the Porsche purists, the Cayenne is a vehicle that has brought high levels of vitality to Porsche. It's easy to see why once you have opened your mind and spent some time behind the wheel of the SUV. For a large vehicle, the Cayenne handles surprisingly well, stops quickly, and with the V8 engine, accelerates quickly. The interior has a classy design and is built with high-end materials and a high level of craftsmanship.
Cargo space is at least decent, while rear seat room is excellent; thanks to the ability for the seat to slide forward and back. For those who are concerned about fuel costs, or more likely about their impact on the environment, Porsche offers a diesel engine and a hybrid powertrain for more fuel-sipping behavior. As is the case with all Porsche models, you must be careful when adding options since they can make the vehicle astronomically expensive in a hurry.
5. FERRARI F60 ENZO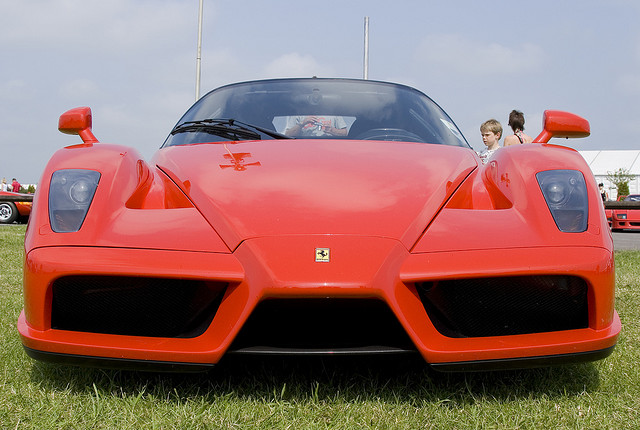 The start of the new millennium ushered in an unprecedented era for Ferrari. While Michael Schumacher had begun rewriting racing history from the cockpit of one of their Formula 1 cars, a new road car was being developed that would feature the best technology Ferrari had to offer. The result was a car so good, it was named after "il Commendatore" (Enzo Ferrari) himself. The F60's 6-liter 12-cylinder engine produced 660-horsepower and sat longitudinally behind the cockpit. Form followed function in the design of the Enzo, as every F1-inspired line was drawn for maximum aerodynamic efficiency. A zero to 60 time of 3.4 seconds, along with a top speed of over 215 mph, set new standards in supercar performance.
6. LAMBORGHINI GALLARDO
Lamborghini might be Ferrari's chief competitor in its class, and the cars might be clearly benchmarked against one another, but the two companies's attitudes could not be more different. Ferrari is pretentious, whereas Lamborghini always seems to do everything with a tongue-in-cheek demeanor. Ferrari's cars are designed to look sporting and elegant, Lamborghini's cars are designed to look wild; and while Ferrari seems to be mostly concerned with preserving its image, Lamborghini seems to be mostly concerned with creating insane and jaw dropping cars. Many Americans can't help but find Lamborghini to just be a little more charming because of it.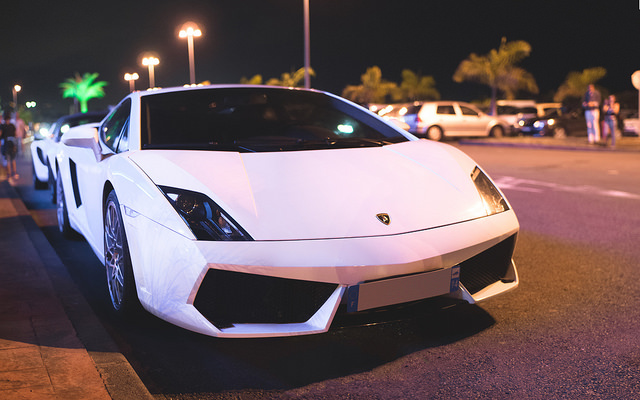 It seems now that the Gallardo has been in the US forever, which is impressive, as it is still a competitive supercar, it doesn't look dated, and it is still the favorite of many Americans. Without the "baby Lambo," the company probably would have declared bankruptcy some time ago, so the Lamborghini lovers are immensely thankful for its existence.
7. LAND ROVER RANGE ROVER
Along with Jaguar, this is the most popular British car in America. For people who need or want to conquer streams, boulders, mud pits and sandy beaches, the Range Rover is an excellent choice. Many Jeep owners would be perturbed to learn that the Range Rover not only can go anywhere their vehicles can traverse, but that the SUV can also go to the opera house, symphony or country club without looking even the least bit out of place.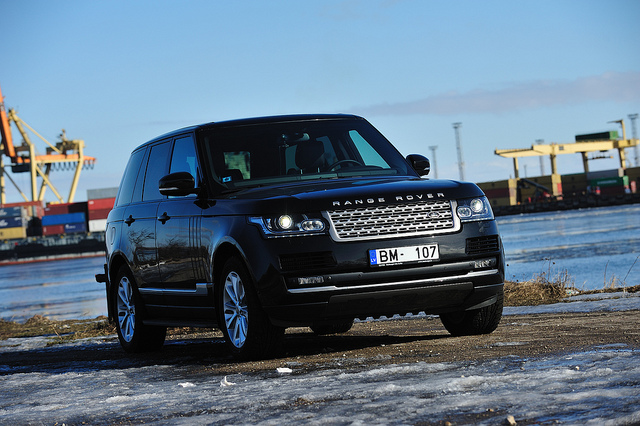 Land Rover redesigned its flagship SUV to be lighter and tougher, thanks to an aluminum frame, allowing for greater fuel efficiency and better crash test results. Driving the Range Rover in the city is an enjoyable experience, thanks to excellent on-road manners. The interior is sumptuously appointed and loaded with the kind of sophistication you would expect in some of the classiest British hotels, including some of the softest and nicest leather upholstery available on a production vehicle today.
8. JAGUAR F-TYPE
If you have not had the privilege of seeing the new F-Type in person, you are missing out on one of the greatest pieces of automotive eye candy in existence today. This is a new model which has already proved itself on the US market. Jaguar's first roadster in several decades is a design masterpiece that is sleek and at the same time appropriately aggressive, all without trying too hard to scream for attention (unlike certain Italian automakers' designs).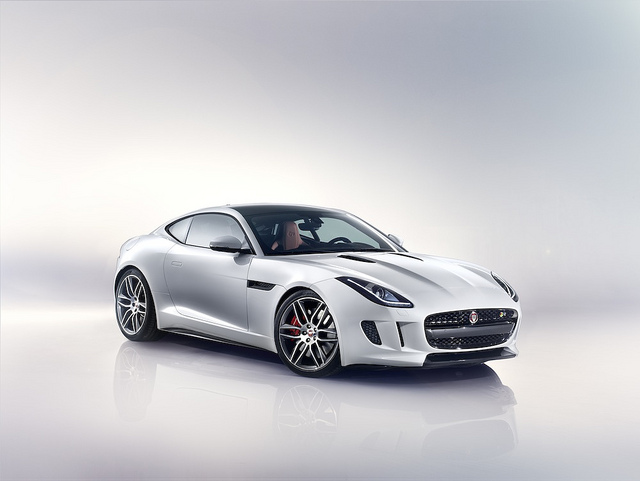 Even if the F-Type was just a pretty face, it would still be a compelling car. But Jaguar has declared that "it's good to be bad" and so has equipped the F-Type with some truly wicked powertrain options. The base supercharged 3.0-liter V6 engine puts out 340 horsepower and 332 lb.-ft. of torque, which is enough for most people. If you like things extra bad, the S model's V6 puts out 380 horsepower and 339 lb.-ft. of torque, while the supercharged 5.0-liter V8 kicks out 495 horsepower and 460 lb.-ft. of torque.
9. AUDI Q5
Many professional car reviewers agree that the Audi Q5 is the best luxury compact SUV on the market today. The base engine is strong enough to handle freeway merging and climbing steep hills with ease, while the Quattro all-wheel drive system provides wondrous handling capabilities. New for 2014 is a TDI clean diesel engine that produces plenty of torque and achieves wonderful fuel economy.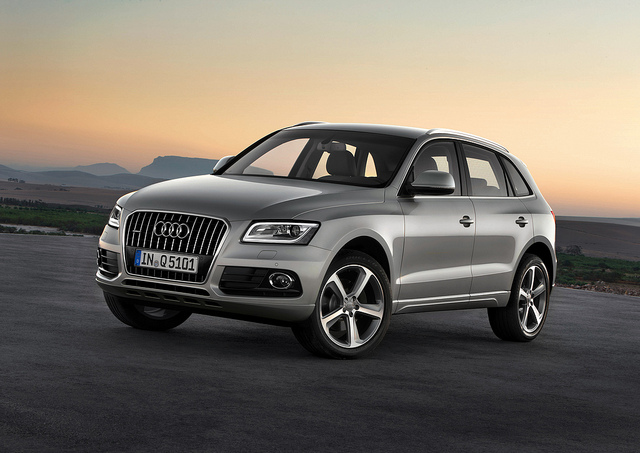 The agile nature of the Q5 makes it a blast to drive, while the loads of standard safety equipment makes it a popular choice for smaller families. As is the case with other Audi models, the compact SUV has a modern and luxurious interior that makes traveling so much more enjoyable. Audi uses nice materials throughout, without even a hint of a cheap plastic anywhere you can see or touch. The seats are also quite comfortable, with an excellent balance of support and cushioning.
10. VOLVO S80
Volvo is an incredibly popular car in America, which has devotees that span the generations, and each generation can tell you which Volvo model they loved more than any other car.
Their eyes light up as they tell of their beloved Volvo. Their voice volume increases as they tell of a particular model which they learned to drive in, gave their girlfriend the engagement ring in or drove their family across the country in for vacation.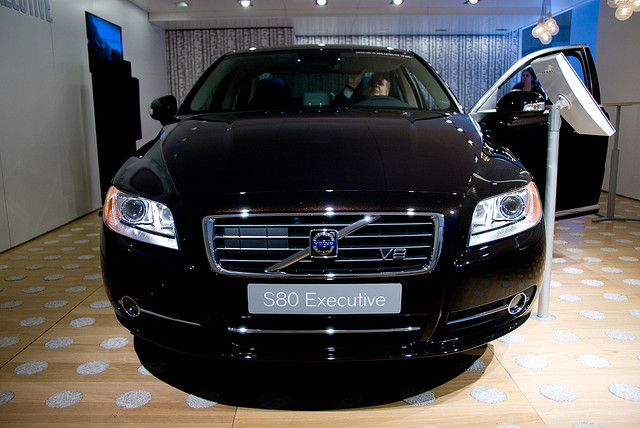 The S80 model was created outside the usual Volvo box in 1998, and appealed to a new kind of Volvo owner desiring a sleeker, gas-saving vehicle that didn't compromise safety or dependability. The S80 met all those criteria. It was elegant and professional looking. You could drive it across the country with the kids and dog but why would you do that? It was too pretty. Long-time Volvo owners may have looked with suspicion when it debuted but it soon became as popular as the Volvos that preceded it. Within the last decade, the S80 was driven by CEOs and homemakers who swear it's the best vehicle they have ever driven.
(carophile.com)
Comments
comments