There are many long running nameplates in the automotive industry, but not all of them have been improved or refined over their years of production. Different models spent years on a shelf, continued production over time under many different manufacturers, or had some pretty awkward teenage years. Today we're going to take a look at ten vehicles of yesteryear that have improved with maturity and are still available as new models today.
1. SUBARU LEGACY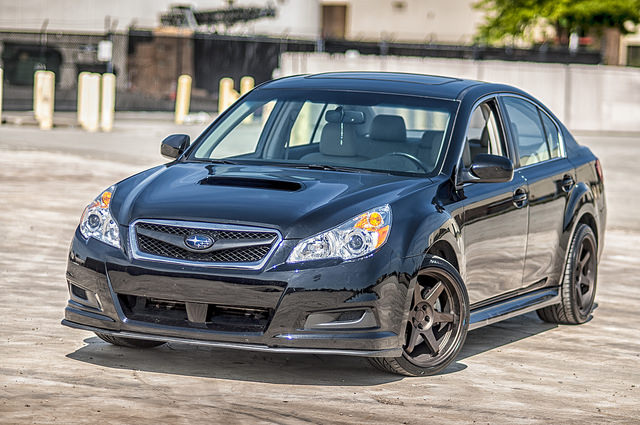 When it landed on US soil for the 1990 model year, it was one of the first midsize cars to offer all wheel drive. With estimated fuel economy at 19/26 MPG for the front wheel drive model, and the introduction of a completely new engine family, the Legacy became an instant success. Over the years, safety innovations like symmetrical all wheel drive, airbags, and antilock brakes found their way to the list of standard equipment. The new 2015 Subaru Legacy won the highest front crash rating you can get.
Equipped with EyeSight, a system comprised of cameras on the windshield responsible for lane monitoring, adaptive cruise control, and applying the brakes in certain situations. The manual transmission in the new Legacy seems to have gone extinct, replaced by paddle shifters and a Lineartronic CVT transmission. Fuel economy is estimated at 24/36 MPG for the 2.5 liter four cylinder, and 20/29 MPG for the 3.6 liter six, which offer 175 and 256 horsepower, respectively. The Legacy continues to be a comfortable and capable family sedan, offering unbeatable safety and reliability at an affordable price.
2. DODGE CHALLENGER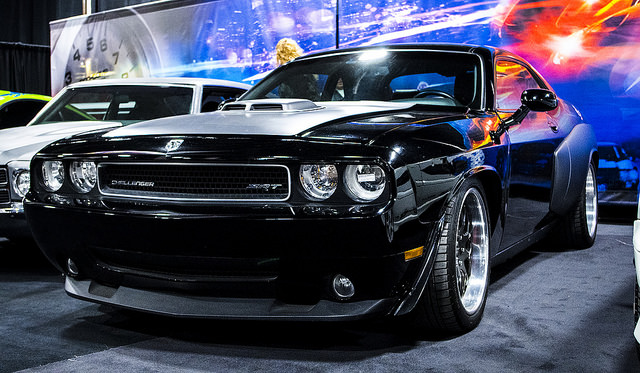 Originally introduced as a trim level for 1958, the Dodge Challenger name eventually became its own entity. While based on the Plymouth Barracuda introduced in 1964, the Challenger was a rebuttal to more luxurious versions of the competition, including the Pontiac Firebird and the Mercury Cougar. The pony car era was winding down fast at the time of the Challenger's release in 1970. Although the car itself had the capabilities to get the job done, low sales numbers led to the end of this muscle car in mid-1974. Four years later, Dodge put the Challenger name on an underpowered import that Mitsubishi was building. These were rather embarrassing times for the little 4 cylinder, everyone was aware it would never raise the bar over its predecessor. Thankfully, Dodge had retired the Challenger name for another 20 years. Revived in 2008, the Challenger had regained its dignity: The American built, rear wheel drive, V8 muscle coupe was back!
The engineers decided to exceed expectations set by the original by incorporating many technologies from Mercedes, including 4 wheel independent suspension, the six speed automatic transmission, limited slip rear differential, and lightning-fast ESP system to keep it all under control. Dodge even offers the Challenger in a very mean supercharged 707 horsepower version, appropriately dubbed the Hellcat, and fitted with giant 15.4 inch Brembo brakes up front and 13.8 inch Brembos in the rear . Every Challenger available from Dodge today is a respectable homage to the original, and with many visual similarities, you can almost forget about the Mitsubishi incident. Almost.
3. HONDA CIVIC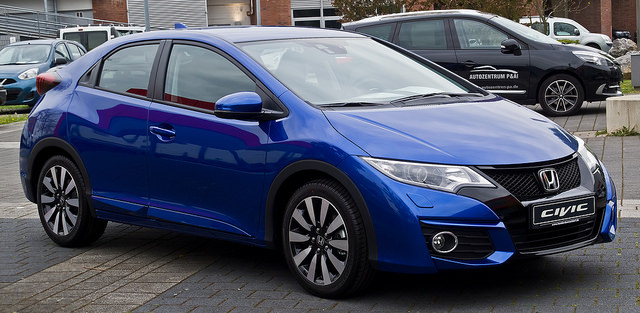 The new 2016 Honda Civic is taking another step towards the fun and sporty, but don't worry, it hasn't left behind the legendary reliability we've all come to associate with it. Honda has always had a passion for affordability, longevity, and sustainability. On the original Civic, they even incorporated their own technology to meet strict emissions regulations without using an expensive catalytic converter, keeping costs down while protecting the environment.
This practical little commuter car has grown up over the years, gaining interior space, tons of features, excellent safety ratings, and larger more powerful engines. Honda is even bringing a production turbo engine to the table, something not seen since the turbo motorcycle they built in the 80's. Coupled with the company's i-VTEC system, Americas first Civic Type R should prove to be a very potent and capable car, smashing expectations across the board. Being in competition with cars like the Focus and Golf, a performance variant is almost a prerequisite, and all of us will be waiting to see how the Honda stacks up on a closed course.
4. LEXUS LS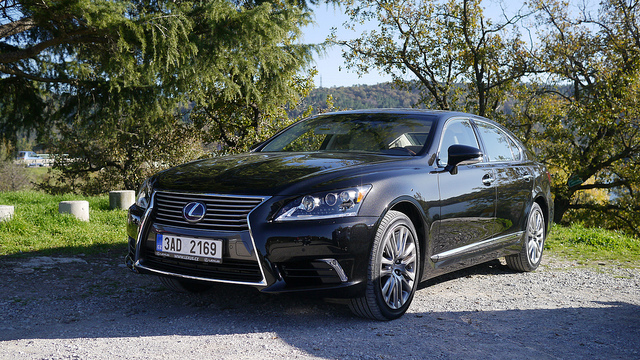 In 1983, Toyota made the decision to build a flagship sedan for export markets, with the intent of challenging luxury brands like Mercedes and BMW. The Toyota badge carried with it an unspoken stigma of mere affordability, and this flagship would overcome that in launching an entirely new premium brand: Lexus. They gradually designed and redesigned their vision over and over, using some technologies implemented in higher-end production Toyota vehicles, and many other technologies they had set aside specifically for this car. Development was truly extravagant, and included over one thousand engineers and two thousand technicians. In regards to the V8 engine alone, there were approximately 900 prototypes.
Needless to say, the brand launch was a success, with the 1989 Lexus LS400 taking the Car of the Year Japan award. Today, the Lexus LS is a continuation of all that the original had to offer, with plenty of attention allocated to even the most miniscule details. The new LS is available with some really cool options, like Brembo brakes, paddle shifters, rear seat DVD, and automatic high beam headlamps. If you have you ever driven on a long trip with the AC on, you know it only takes so long to dry out your eyes. Well, unless you drive a new Lexus LS, which has that base covered too with their cutting-edge Nanoe particle technology. After all, it really is the little things that count.
5. DODGE GRAND CARAVAN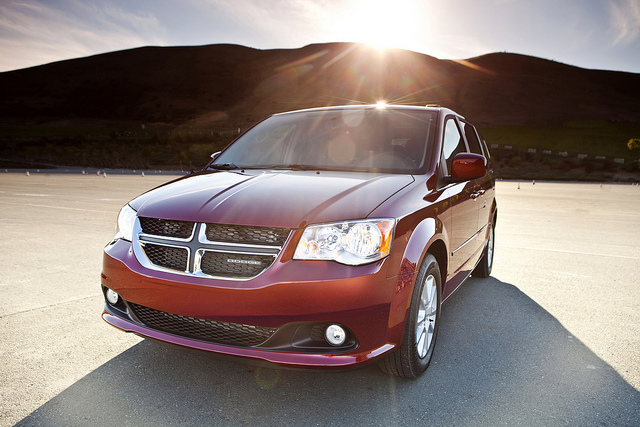 The original Minivan. The early years included some turbocharged 4 cylinders and 5 speed manual transmissions, but todays Caravan is a much quieter, smoother, and more reliable vehicle. The interior has come a long way over the years, with LED reading lights, Stow-N-Go seating, plenty of storage, leather seats, and a heated leather steering wheel available. In Ram C/V form, the rear side windows are replaced with sheet metal, and in the rear is a load floor made from aluminum, featuring storage compartments and anti-slide strips, and rear cupholders. Other options include bluetooth,satellite radio, GPS navigation, and rear seat entertainment. When parked, the third row seat can even be flipped to face rearward. How cool is that? With a powerful Pentastar V6 engine coupled to a six speed automatic transmission, the Caravan offers 283 horsepower and 25 miles per gallon on the highway for a base price of $21,395.
6. MAZDA MIATA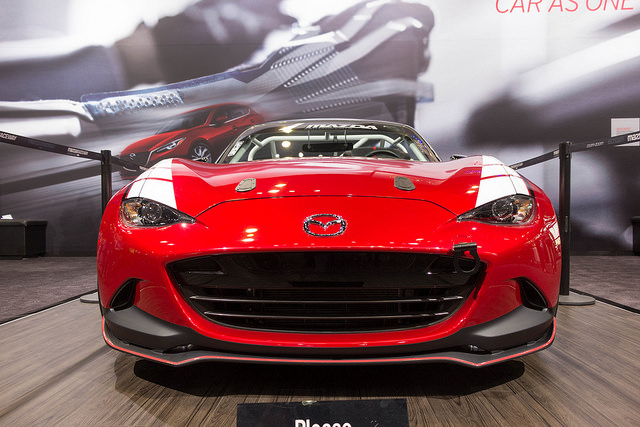 Ohh yes, the Miata. Mazda's little "told you so." Based on the same principles as the little British roadsters of yesteryear, these lightweight and simple roadsters don't ride in the grey area they should, being either loved or hated by car enthusiasts. It really is in a class by itself, with its competitors being slightly larger, heavier, or more powerful. The Miata has such a cult following that there are many Miata exclusive clubs and events. Opinions aside, you cannot argue with the basic formula for the Mazda Miata, which has remained essentially the same since its introduction.
With under 200 horsepower, you wouldn't expect much, but true enthusiasts know the significance of a car's power-to-weight ratio, and Mazda exploits this superbly. The Miata started life right at the 2,000 LBS marker, and even the new model with added creature comforts and safety features barely tips 2,200 LBS. The Miata handles similar to a go-kart, with the wind in your hair and nimble chassis, but this go-kart has a close ratio manual transmission and 4 wheel independent suspension, and it can be registered and insured!
7. FORD F-SERIES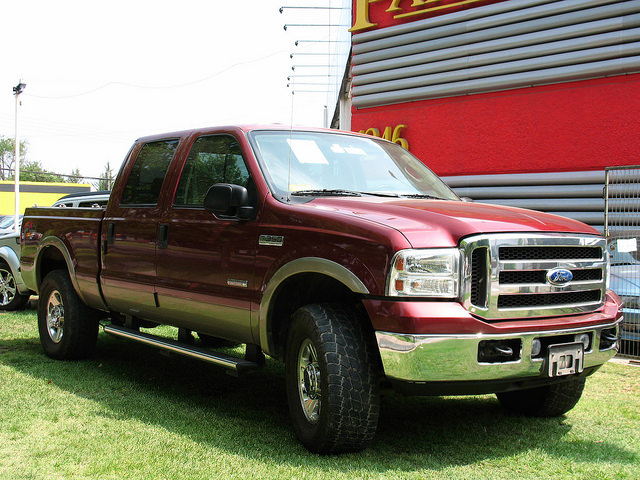 When the WWII era car-based pickup was no longer up to the task of carrying America's growing weight, the Ford F-Series emerged. This versatile line of capable workhorses met a wide range of needs for Americans; from hauling light loads in a ½ ton Ford F1 to the 2 ton Ford F6 chassis used for school buses and more. Today's F-Series are doing all that and more, in safer, more efficient, and more powerful ways than ever. Every major sheet metal component in the redesigned 2015 F150 (with the exception of the Firewall panel) is made from high strength aluminum.
The SuperDuty line of trucks is expected to get the same treatment for 2017. These trucks are available with many features, including up-fitter capabilities, 360 degree camera, advanced collision warning, and a lane keeping system. Fuel economy comes from some surprisingly small engines, but don't underestimate them. The F150 is available with 283-385 horsepower and 255-420lbft of torque. In the SuperDuty, you gain the option for the second generation 6.7 Scorpion Diesel, with 440 horsepower and a serious 860 ft-lb of torque. All that and 5 Star safety ratings, it's no wonder the F-Series won 2015 North American Truck of the Year.
8. CHEVROLET CORVETTE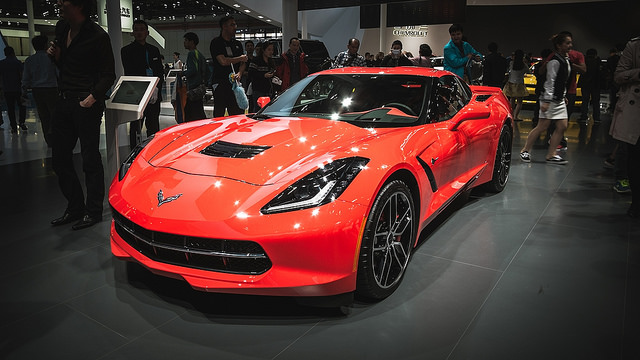 It didn't set out to be America's sports car when it was debuted as a prototype at GM's Motorama in January of 1953, but the car was so highly praised that the first Corvette was completed on June 30, 1953. Their intention to capitalize nearly went bust, with low sales and bad reviews, likely due to a borrowed suspension, six cylinder engine, and 2 speed Powerglide automatic transmission. When Chevrolet introduced the V8, the fate of the corvette was sealed. The 6.2 liter V8 in the new corvette retains a pushrod activated valvetrain, but the similarities with the old 283CI pretty much end there.
For over 60 years, Chevrolet has been continuously improving every aspect of the corvettes performance, bringing it from 1 horsepower per cubic inch in 1957 to almost double that ratio in 2015. The new Corvette offers some truly race bred technologies, like a 7 speed rev-matching manual transmission and a dry sump lubrication system, and brake cooling ducts. Available in hardtop and convertible, the Corvette is a functional combination of sporty comfort driving on the street and absolute domination on a race track, offering up to 29 MPG highway and 0-60 in 3.1 seconds. Now that's what it means to be America's sports car.
9. JEEP WRANGLER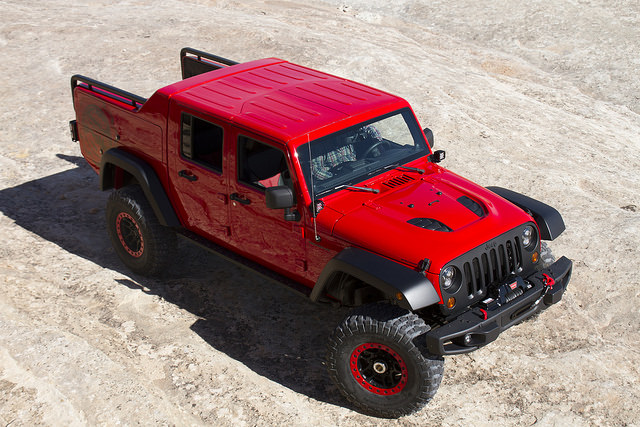 While its seemingly a descendant of the ¼ ton truck built to conquer battlefields and cross deserts for the US Army during World War II, the Jeep Wrangler is actually pretty far from it. Civilian Jeeps were made for a long time by different companies, and carried the DNA of the original, but in 1986, Jeep introduced their all new Wrangler, built on a much tamer and more civilized approach. The Wrangler available today is still a very functional vehicle, with a roll cage, an advanced 4WD system, 260 ft-lb of torque, and optional skid plates and tow hooks. Available features like automatic temperature control, cruise control, power windows, and a GPS equipped radio with bluetooth capability are just some of the things you'll find useful between trails, along side a projected 472 miles per tank on the highway. While it may not be technically related by blood, the 2015 Wrangler can trace its roots all the way back to the original.
10. DODGE DART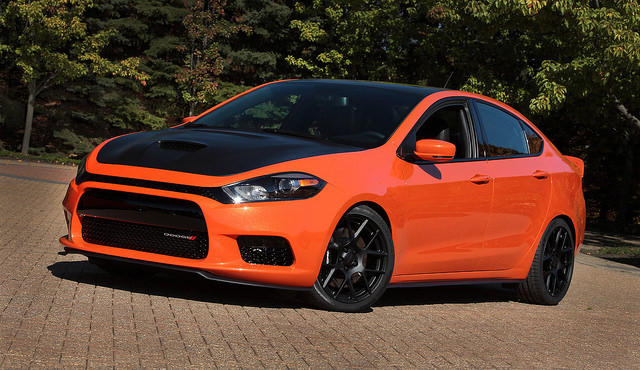 The downsizing of the Dodge Dart is not something we can put on Fiat, who played a large role in the making of the new Dart. Introduced as a slightly smaller fullsize car in 1960, it was downgraded to a midsize car in 1962, and jumped into the compact segment for the 1963 model year. Today's Dart may not offer an American V8, or traditional rear wheel drive, but it does in fact stick to the original intention of offering a smaller, lightweight compact, yet capable car. It can be said that the Fiat-built Dart is merely a successor to the Dodge Neon, and in some respects it is just that, with the exception of the performance oriented Dodge Neon SRT4 that shattered expectations when it landed in 2004.
The new Dart is available with a 1.4 turbo delivering 40+ MPG and that desirable whistle, or 2.0 and 2.4 engines with more low end torque. While Fiat Chrysler Automobiles has rumored many times at a replacement for the SRT4, the word on the street is its going to happen with All Wheel Drive, a 6 speed manual transmission, and a turbocharged 4 cylinder carrying a minimum of 2.0 liters of displacement. If the rumor mill has any truth to it, this SRT4 has the potential to go above and beyond the Neon SRT4 by embarrassing more than just the WRX owners.But for now, we are forced to simply sit back and wait.
(carophile.com)
Comments
comments