1. MAZDA MIATA
You probably wouldn't think of the Miata initially when trying to satiate a midlife crisis, but this sporty little convertible has a lot to offer. With a 155 horsepower, 2.0-liter four cylinder mated to a six speed transmission, the Miata MX-5 has speed if you're looking for it.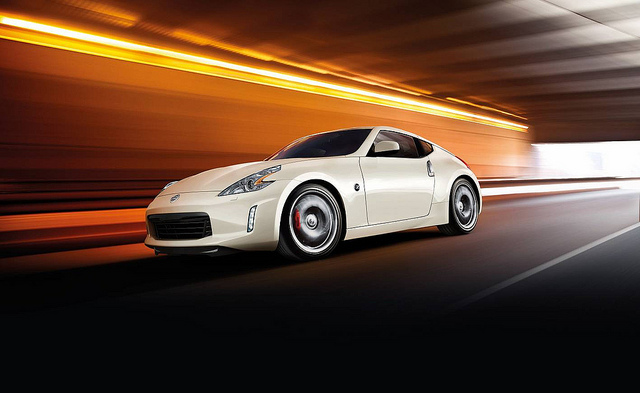 The suspension is tuned to keep the Miata MX-5 planted on the ground when you decide to unleash your inner racer, with a smooth ride when just cruising down the road. There is a great deal of aftermarket modifications available for the Miata, letting you customize and power it up. A large number of car clubs for the Miata exist too, joining one could open up doors to new friends and experiences, all because you have a car.
2. FORD MUSTANG SHELBY GT 500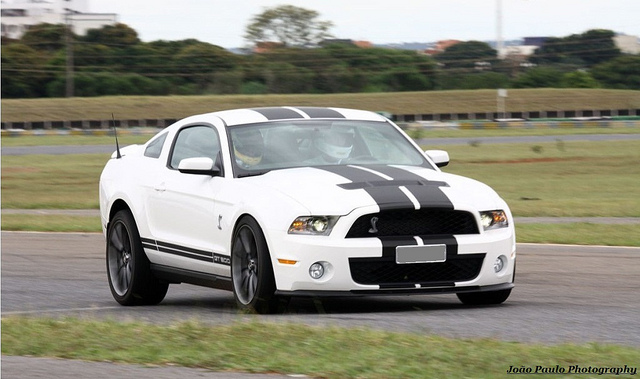 You can't have a list of midlife crisis cars without the iconic Ford Mustang, and if you're going to get a Mustang, why not get the best? The Shelby GT 500 is the king of the Mustangs, with a 5.8 liter V8 under the hood pumping out 662 horsepower and 631 lb-ft of torque. How fast can this king gallop you ask? The top speed of this powerful stead is 189 mph, more than anyone will ever need. The GT 500 also rockets up to 60 mph in 3.5 seconds, which is faster than it took you to read this sentence. Equipped with adjustable dampers, the GT 500 allows the driver to switch between settings appropriate for track or road use. If you want raw power and a head turning ride rolled up into one, the Ford Mustang Shelby GT 500 will certainly get the job done.
3. DODGE CHARGER HELLCAT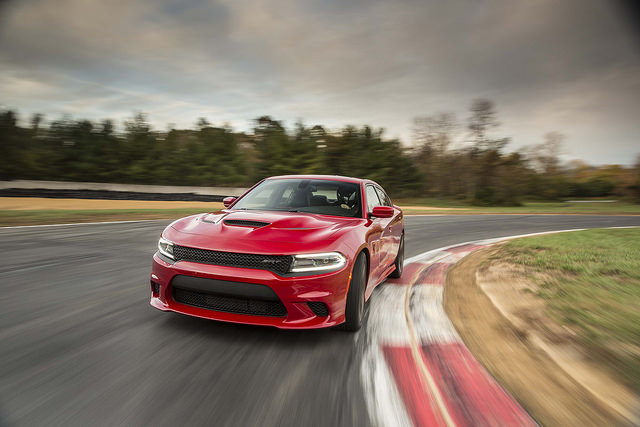 So you're going through a midlife crisis, and you decided to buy a sweet ride to make yourself feel better. How about the most powerful production sedan on earth? The Dodge Charger Hellcat fits the bill. With a 707 horsepower supercharged 6.2 liter V-8, this thing is speed incarnate. The one German four-door that is capable of beating it to 60 mph is the Porsche Panamera Turbo S, but it costs almost three times the Charger's base price and can't match its top speed of 204 mph. Rev this bad boy at a red light and other cars will hang their heads in shame. The Charger Hellcat is perfect when speed and style is what you want, and not many other cars can keep up when this cat goes into a full sprint.
4. CHEVROLET CORVETTE STINGRAY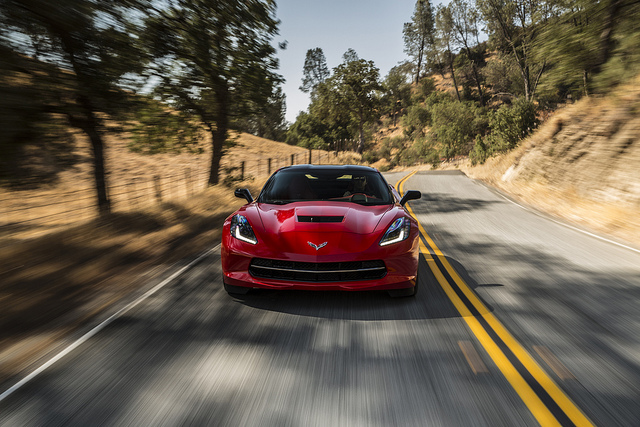 The mighty Corvette is an excellent choice for recapturing lost youth. Just looking at it, you can tell it's fast, the body lines and wide tires just scream "put the pedal to the metal!" and it's hard not to when driving one. Powered by a 6.2-liter V-8 making 460 hp and 465 lb-ft of torque, the Corvette Stingray is lightning in a bottle, reaching zero to sixty in 3.7 seconds with a top speed of 181 mph. The two available transmissions are an eight-speed automatic and a seven-speed manual. Tour (default), Weather, Eco, Sport, and Track make up all the different driving modes the Corvette Stingray offers, so no matter how you feel like driving, the Stingray will deliver.
5. HYUNDAI GENESIS COUPE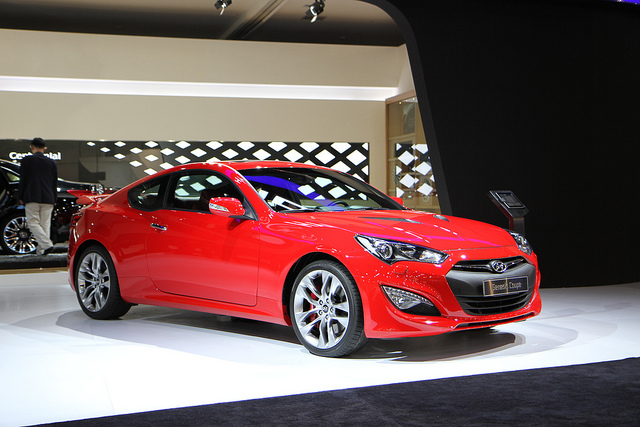 The Hyundai Genesis Coupe is a sleek, powerful sports car that will certainly cure a midlife crisis. Powered by a 3.8 liter V-6 that produces 348 horsepower, the Genesis Coupe blazes down the pavement. You can get either a six-speed manual or an eight-speed automatic, but we all know sticks are more fun. Steering is responsive and quick, and the suspension is tuned to provide a comfortable ride when cruising, and a stiff ride when ripping around corners. Available features include leather upholstery, heated front seats, a power-adjustable driver's seat, a 7-inch touch-screen navigation system, a sunroof, and a 10-speaker Infinity audio system. The Genesis Coupe is a great choice, and unlike other commonly purchased midlife crisis vehicles, has comfortable back seats for kids or passengers.
6. BMW Z4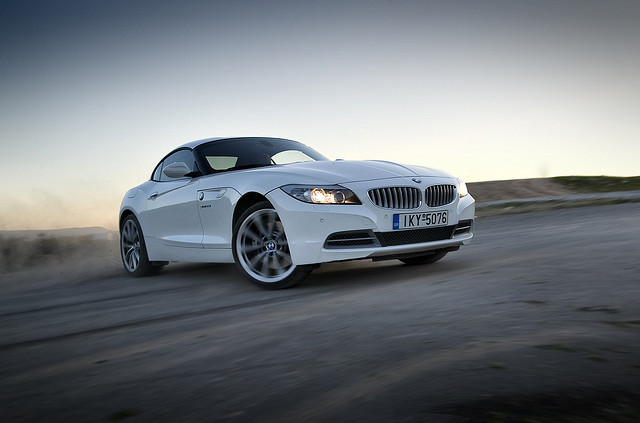 The BMW Z4 is a little two-seat roadster much like the Mazda Miata, only the Z4 is more attractive and faster. A 2.0 liter four-cylinder engine is standard, with either a six-speed manual or eight-speed automatic for a transmission. The four-cylinder is quick, but the optional 335 horsepower twin-turbo six-cylinder is faster, and more fun. The suspension is tuned with sport in mind, keeping the Z4 planted on the pavement as it tears around corners and zips down straightaways. The stiff springs do a perfect job of cushioning any road imperfections you may drive over, and no body roll is noticed. The BMW Z4 is the kind of car you can hop in, put the top down, and enjoy yourself as you race through the streets of your town.
7. LOTUS EVORA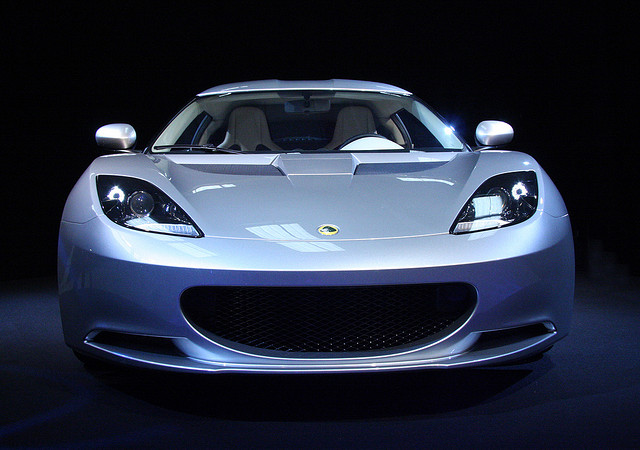 If you want powered mixed with a gorgeous exotic exterior, the Lotus Evora might be the car for you. Powered by a 3.5 liter supercharged V-6 engine and a 6-speed manual transmission, the Lotus Evora 400 cranks out 400 hp and 302 lb-ft of torque. A zero to sixty time of 4.1 seconds, and a whopping top speed of 186 mph, means you won't have an excuse for being late for work though. The Evora hits such high speeds, the rear wing and diffuser deliver 71 pounds of aerodynamic downforce at 150 mph, without which the car might lift off the ground due to wind resistance. This beautifully crafted vehicle will more than cure that midlife crisis.
8. PORSCHE CAYMAN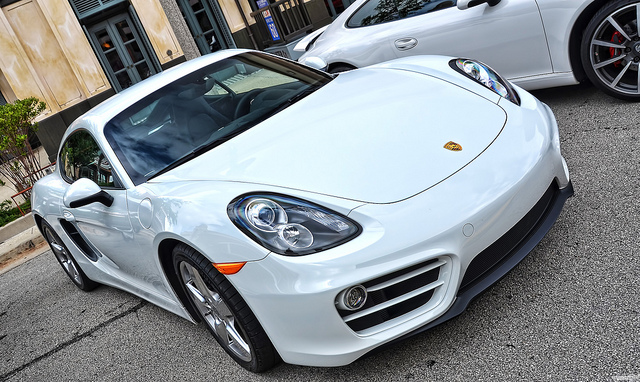 Leave it to Porsche to craft a near perfect sports car. The Cayman offers three powerful engines to choose from: a base 275 horsepower flat-six 2.7 liter, a 325 horsepower 3.4 liter, and a 340 horsepower 3.4 liter. All come standard with a six-speed manual; a seven-speed automatic is optional. The Steering is precise, and the suspension handles everything thrown at it. Cornering is a breeze, with no discernible body roll or understeer. The Cayman has perfect weight distribution, which adds to its ability to corner and maneuver along the road. With a top speed of 173 mph and a zero to sixty time of 4.1 seconds, the Cayman can hold its own against most any car that tries to stand up to it.
9. DODGE VIPER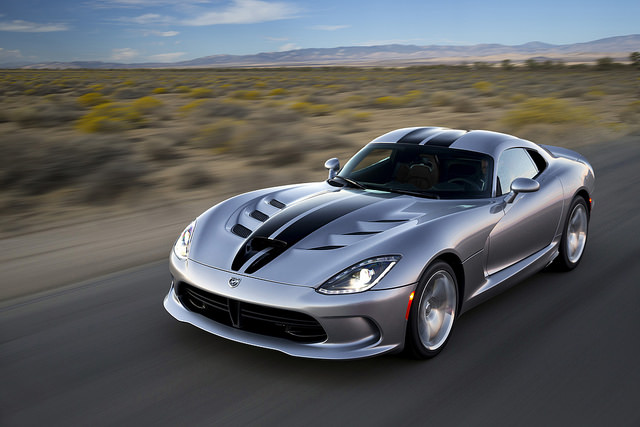 The Dodge Viper is well known as both an incredibly fast muscle car, and a sleek beautiful sports car. The long front does more than just give the Viper a menacing look, it houses a massive V-10 engine, outputting 645 horsepower. All that power can get the Viper from zero to sixty in 3 seconds flat. The Viper isn't really daily driver material, the tight interior and low gas mileage will make long commuter trips a chore, but for cruising around and ripping up the road, the Viper is the car to do it with. It's almost as if the car was created just so people could show it off to others, making it a perfect, though expensive, midlife crisis vehicle.
10. NISSAN 370Z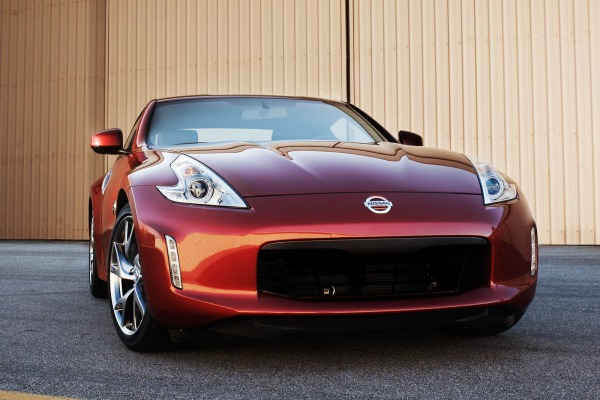 The Nissan 370Z is Nissan's little land rocket that will satisfy your need for speed. Under the hood, the 370Z is sporting a 350 horsepower V-6 engine, mated to a six-speed manual transmission. With SychroRev technology you can channel your inner race car driver. The system helps automatically rev-match the downshifts, so you will always get power when you drop a gear to blow past someone. The suspension delivers great ride quality, with no body roll when cornering, crisp turns, and perfectly weighted steering. The seats are comfortable and spacious, and are wrapped in red stitched leather. Features include Bluetooth phone connectivity, a four-speaker audio system, an auxiliary audio input, a USB port, push-button start, automatic climate control, a 7-inch touch-screen navigation system, satellite radio, Bluetooth audio streaming, a Bose audio system, and a rearview camera.
(carophile.com)
Comments
comments