1. 2016 BMW M5
The BMW M5 is a powered up 5-series sedan packing a 560 horsepower twin-turbo V-8 under the hood. The standard transmission is a 6-speed manual. The optional 7-speed dual-clutch automatic is a little bit quicker, but is less fun to drive. The BMW M5 is the most powerful sport sedan you can get with a manual transmission.
The suspension sacrifices some comfort for track worthy performance, with stiffer springs, dampers, and anti roll bars, the ride height lowered, and less compliant front suspension bushings. This gives the M5 superb handling, but the ride can be stiff at times, even with the electronic settings dialed back to their comfort settings. The steering is responsive and tight, thanks to the hydraulically assisted rack-and-pinion steering that is finely tuned by BMW.
2. 2016 JEEP WRANGLER WILLYS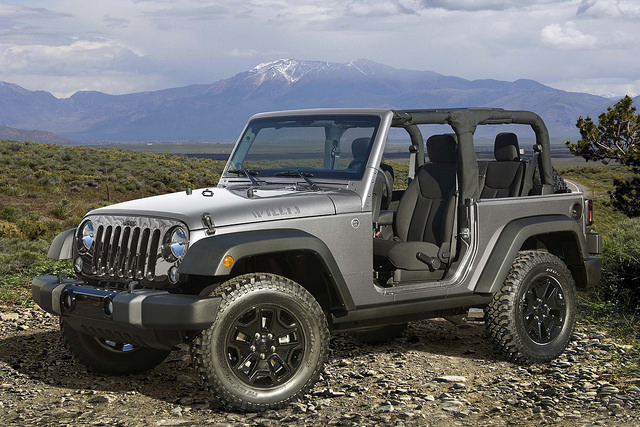 The Jeep Wrangler Willys (pronounced "will-is" not "will-eez") is a sweet all-wheel drive off-road vehicle and one of the few remaining vehicles to have a manual transmission. A 285 horsepower, 3.6 liter V-6 resides under the hood, coupled to a six-speed manual. A five-speed automatic is optional, but when off-roading you want to be able to control what gear you're in at all times instead of leaving it up to a computer. The Willys model is equipped with a Dana 30 transaxle in the front, and a Dana 44 in the rear, giving ample torque to the tires. This rugged vehicle will get you through anything mother nature throws at it, as well as almost any terrain you decide to drive on.
3. 2016 PORSCHE CAYMAN GT4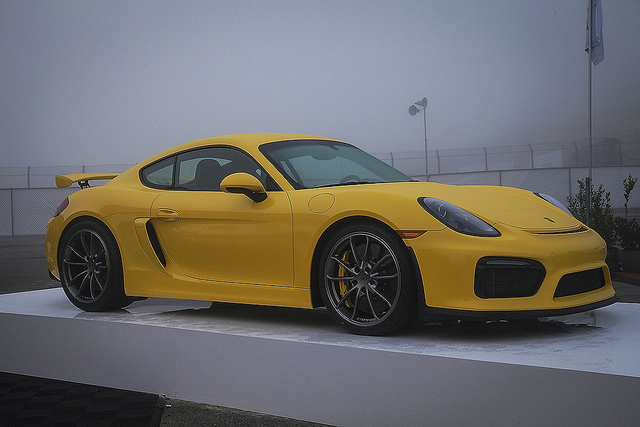 With a suspension built for racing, growling engine, and slick aerodynamic add-ons, the Porsche Cayman GT4 is a badass track car you can drive on the street. The 385 horsepower 3.8 liter flat-six is coupled to a six-speed manual transmission. No lame automatic is offered one this sweet machine. A limited-slip differential, Porsche's torque-vectoring system, and active transmission mounts are featured on the 2016 model. The front suspension mimics the Cayman GT3, with the same hub carriers and adjustable control arms. The rear suspension is beefed up, with ball-jointed links and "helper springs" that pre-tension the main springs. The new aerodynamic kit replaces the old pop-up spoiler with a carbon-reinforced polymer wing, that generates ample downforce. If you have the money to spend and a need for speed, the Cayman GT4 is a perfect choice.
4. 2016 CADILLAC ATS-V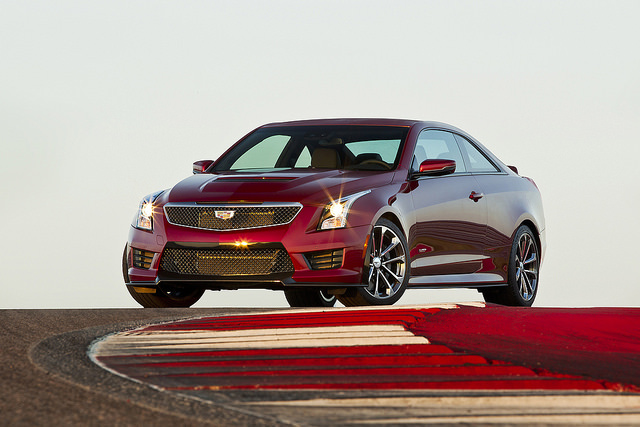 Cadillac's response to BMW's M3 and M4, the ATS-V is a slick powerhouse of a car. The ATS-V is offered as either a coupe or a sedan, both look great. Under the hood sits a twin-turbo 3.6 liter V-6, producing 464 horsepower and 445 lb-ft of torque. You have your choice of a six-speed manual or an eight-speed automatic transmission. Brembo brakes are installed on this speed freak, to ensure it stops as well as it goes. The suspension is perfectly tuned, with a superbly designed chassis. It doesn't matter if you're ripping around corners, cruising down the road, or tearing it up on a racetrack, the ATS-V feels right at home. The leather Recaro seats will keep you comfortable, while you cruise around in this sweet machine.
5. 2016 DODGE CHALLENGER SRT HELLCAT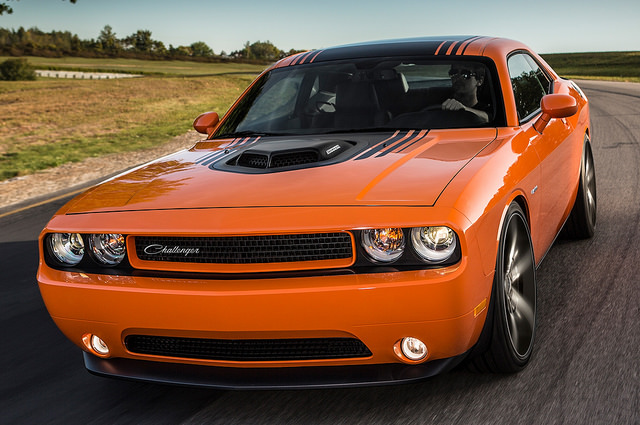 The Dodge Challenger SRT Hellcat is Dodge's big bad muscle car. Under the hood of this beast is a supercharged 6.2 liter V-8 that produces 707 horsepower and 650 lb-ft of torque. A six-speed manual transmission is standard, while an eight-speed automatic is optional. The Challenger Hellcat has a top speed of 199 mph, and can go from zero to sixty in 3.6 seconds. The suspension is stiff and tuned for performance, offering a comfortable ride as well as being able to handle hard cornering and aggressive driving. The seats are wrapped in leather, and the interior has an upscale feel to it. No cheap plastics are used unlike other vehicles. The Challenger Hellcat is a great choice for drivers looking for raw power and a muscle car feel.
6. 2016 FORD FOCUS ST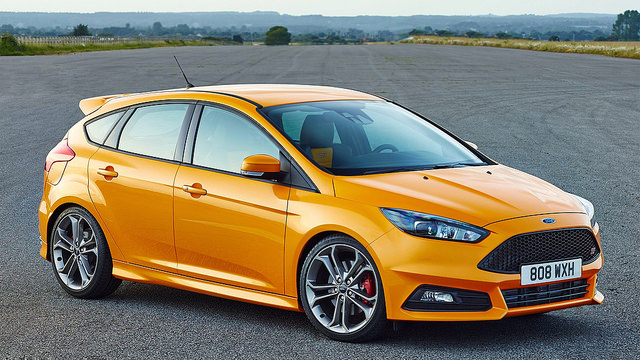 Do you want the every-day versatility of a four-door hatchback, while at the same time have the ability to tear up the pavement like a sports car? If so, the Ford Focus ST might be the car for you. Ford took their popular Focus model and crammed a turbocharged 2.0 liter four-cylinder under it's hood; giving the Focus ST 252 horsepower and 270 lb-ft of torque. The Focus ST can get to 60 mph in 6.3 seconds, and has a top speed of 150 mph, impressive for a four-cylinder. Due to it being a front wheel drive car with a great deal of power, the Focus ST does suffer from torque steer when you really get on it, but experienced drivers will be able to counter it with little effort. The Focus ST is a great little car that you could use as a daily driver when you and the family need to hit the store, and as a fun sports car when you want to play around on the track.
7. 2016 FIAT ABARTH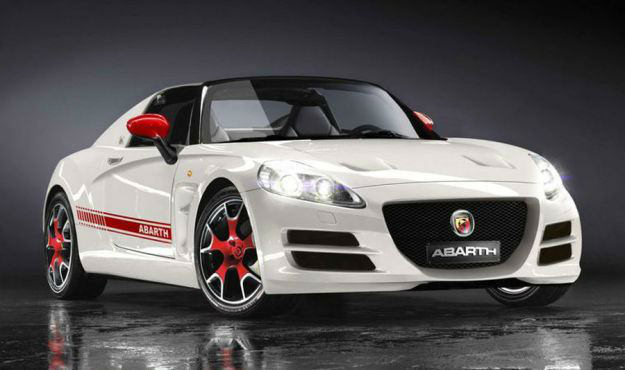 The Fiat Abarth is Fiat's 500 model on steroids. Under the hood of this little land rocket is a quick 160 horsepower turbocharged four-cylinder. A five-speed manual is standard, with a six-speed automatic being optional. The exhaust sounds like a supercar, with a deep growl, giving the Abarth some character. The handling is responsive and feisty, with a lowered suspension giving it a lower center of gravity. This allows the Abarth to handle sharp corners and rough roads with ease. Either a coupe or a softtop convertible is available, so you can rip through traffic with the wind in your hair. You wouldn't expect this kind of performance from a Fiat 500, making the 500 Abarth a great sleeper car that will shock anyone trying to race you at a traffic light.
8. 2016 CHEVROLET CORVETTE Z06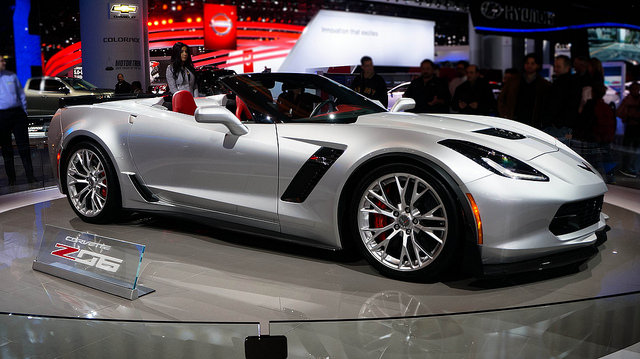 The Chevrolet Corvette has always been a powerful car, but the Corvette Z06 takes that power to a new level. A supercharged 6.2 liter V-8 producing 650 horsepower and 650 lb-ft of torque resides under the hood of this monster of a car. Six gears wasn't enough for this baby, so Chevrolet installed a seven-speed manual transmission as a standard. An eight-speed automatic transmission with paddle shifters is also available. The Corvette Z06 has a zero to sixty time of 3 seconds flat, and has a top speed of 185 mph. The chassis and suspension are perfectly tuned, keeping the Z06 planted on the pavement as it flies around corners or tears down straightaways. You have the option of a coupe or convertible, so if you ever wanted to know what it feels like to have the wind in your hair at 185 mph, the Z06 can let you find out.
9. 2016 DODGE VIPER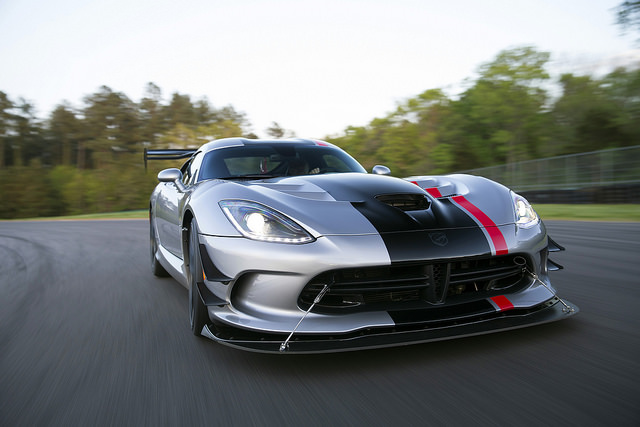 The Viper is Dodge's ultimate muscle car. With a long nose, curvy body, and menacing growl from under the hood, the Viper earns its place at the top. Under the hood is a massive 8.4 liter V-10 producing 645 horsepower and 600 lb-ft of torque. A six-speed manual is the only transmission option for this rear wheel drive beast. The Viper is able to go from zero to sixty in 3 seconds flat, and has a top speed of 190 mph. With the Time Attack packages installed the Viper gains more add-ons to increase stability when driving at higher speeds. Add-ons like upgraded suspension parts, high performance wing, splitters, upgraded brakes, a carbon fiber x-brace, and a hood with six air vents.
10. 2016 SUBARU BRZ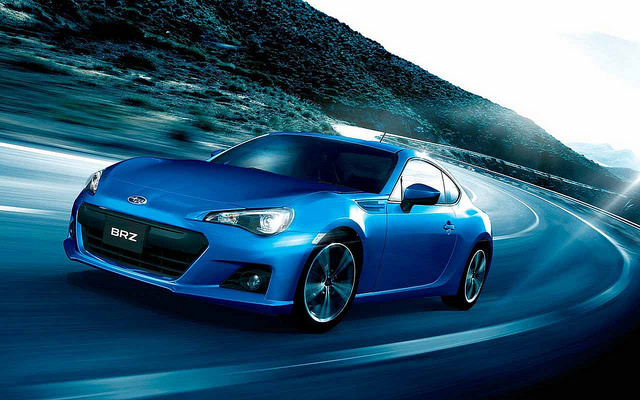 The Subaru BRZ is a rear wheel drive coupe, with a powerful 200 horsepower, 2.0-liter 4-cylinder engine under the hood.The available transmissions are either a six-speed manual or a six-speed automatic. The automatic lags a bit when shifting, making the manual a superior choice. The suspension is terrific, with a low center of gravity, sharp steering, and balanced chassis. Capable of cornering at high speeds with little complaint,the BRZ feels at home on and off the track.Gas mileage is comparable to others in its class, with 22 mpg city and 30 mpg highway. The BRZ is reasonably priced as well, ringing in under $30k, which is a great price for a rear wheel drive sports car.
(carophile.com)
Comments
comments