Xiaomi and Amazon are competing for a chunk of the entry-level budget segment with their Redmi 5A and 10\.or D smartphones respectively. Xiaomi recently launched its Redmi 5A (Review) as 'Desh Ka Smartphone' and yesterday Amazon, under its private label 10.or (pronounced Tenor),  launched the 10.or D (first impressions). Both the smartphones come with almost the same specs and don't vary too much in terms of pricing. So let's take a look at how they stack up against each other.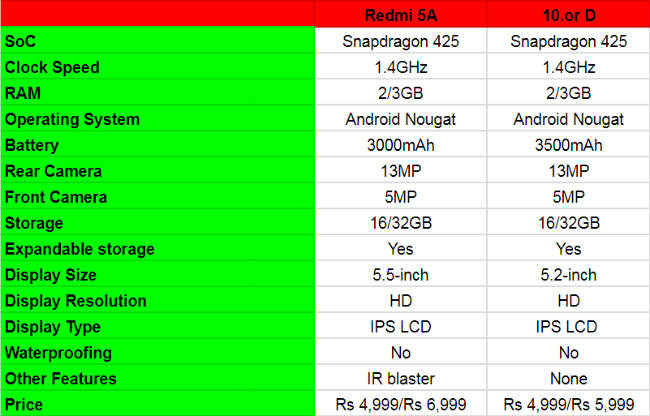 Performance and storage
The Xiaomi Redmi 5A and the 10.or D are both powered by Qualcomm's Snapdragon 425 SoC clocked at 1.4GHz. We reviewed the Redmi 5A and found that it exhibits reasonable performance for its set price. The 10.or D feels snappy but apps do take some time to boot, however, we will reserve our opinions for the device until it's review.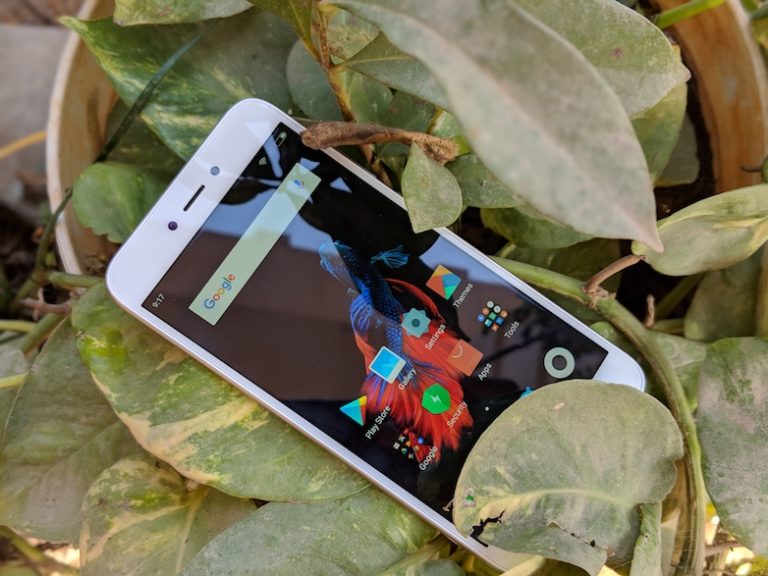 Both the smartphones are offered in two configurations of 2GB RAM/16GB ROM and 3GB RAM/32GB ROM. We strongly recommend buyers to go for a 32GB variant of the devices as smartphones with only 16GB ROM are filled up soon and are bogged down.
Xiaomi Redmi 5A and the 10.or D run on Android Nougat and both the companies have promised an Oreo update in the future. One thing worth noting here is that the 10.or D comes with near stock Android experience but is pre-loaded with Amazon apps which cannot be uninstalled. Also, as expected, the Redmi 5A runs on the company's own MIUI featuring the usual suite of Mi apps like Mi compass, Weather, Security and more.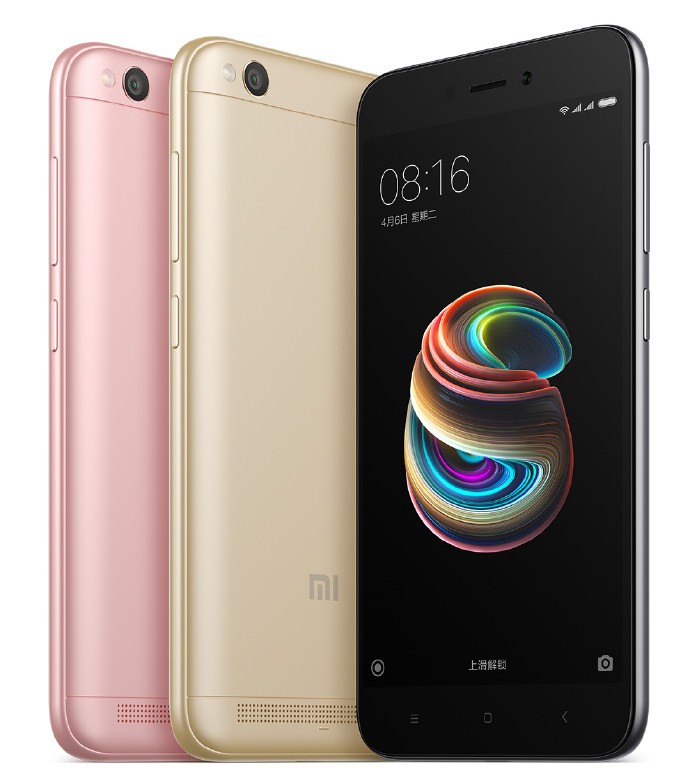 Display and design
In terms of display, the Xiaomi Redmi 5A features a 5.5-inch HD IPS LCD display. The 10.or D also sport an IPS LCD panel but of a smaller 5.2-inch size and the same 1280x720p resolution. Even though the latter device comes with a smaller display, its larger body and blocky corners give an impression of a larger device. Here, the Redmi 5A feels more compact and suitable for one-handed operations despite featuring a slightly larger display.
Also, we saw in our review of the Redmi 5A that its display is better than smartphones like Moto C and Galaxy J2, however, it produces lower colour saturation compared to the Redmi 4. Comparing both the 10.or D and the Redmi 5A side by side, the former's display seems warmer and detail loss is apparent.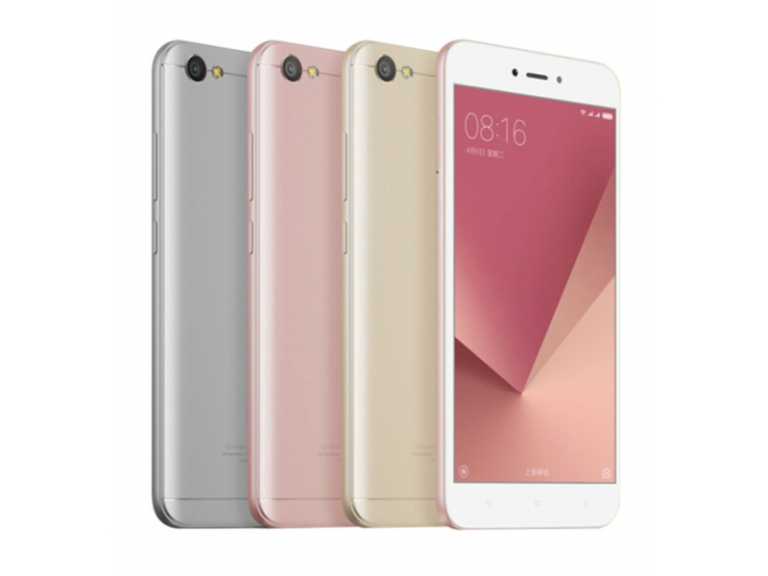 Camera
Both the smartphones come with similar camera setups. Both feature a 13MP rear-facing camera with an LED flash and come with a 5MP front-facing camera for selfies. For the limited time we tested out the phone, the 10.or D captured washed out images which are sometimes out-of-focus and lose details. The Redmi 5A is nowhere near perfect and the images lack details. However, it manages to capture decent shots in well-lit conditions with reasonably defined colours.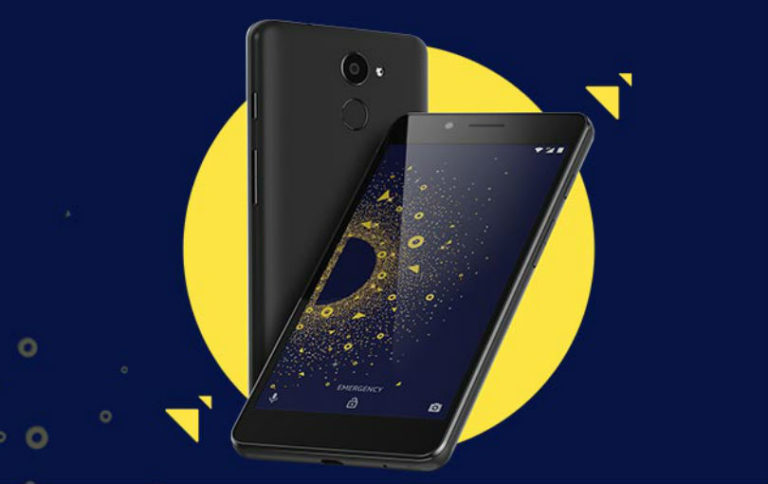 Battery and pricing
The Xiaomi Redmi 5A is backed by a 3000mAh battery, which easily lasts for a day on regular usage owing to the less power-hungry hardware. The 10.or D packs a slightly larger 3500mAh battery which the company claims can power the smartphone for 2 days, however, it remains to be seen how the device fares in real world usage.
The Xiaomi Redmi 5A is priced at Rs 5,999 for the 2/16GB variant, however, the company is slashing its price by Rs 1,000 for first 5 million customers. The 3/32GB model of the Redmi 5A is available at Rs 6,999. The 10.or D is priced at Rs 4,999 and Rs 5,999 for the 2/16GB and 3/32GB variants respectively.
(digit.in, https://goo.gl/Qc87pn)
Comments
comments