Mobile World Congress has been a little quieter than previous years, with the spread of launches not covering the range of products we might normally see.
There are, however, a number of bone fide flagship phone upgrades that have been born of the show, from Samsung, Sony and the comeback kid Nokia.
The Samsung Galaxy S9 was naturally the most talked about – and anticipated – while Sony's new Xperia XZ2 is probably the biggest shift in Sony phone design in the past few years. It's Nokia's 8 Sirocco that's garnering a lot of attention as the company pitches its first really high-end Android phone.
So how do these new devices compare? We've seen them all, played with them all, so here are all the important differences.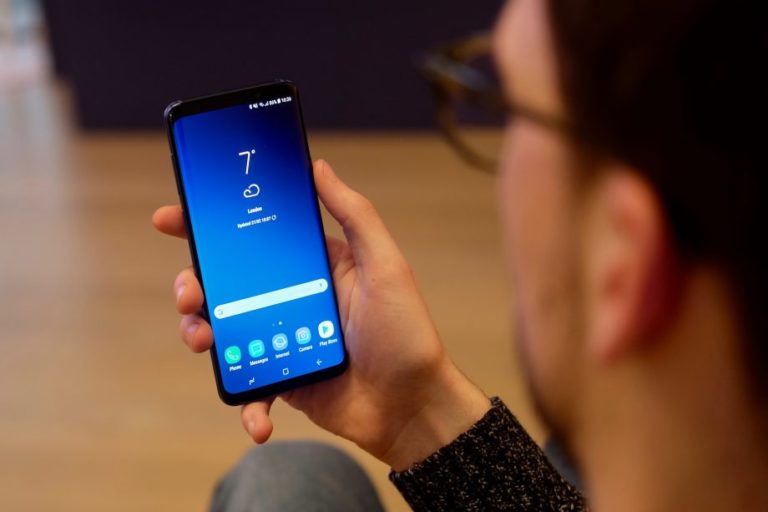 Samsung Galaxy S9 vs Nokia 8 Sirocco vs Sony Xperia XZ2: Design
Galaxy S9: 147.7 x 68.7 x 8.5mm, 163g
Nokia 8 Sirocco: 140.93 x 72.97 x 7.5mm, ???g
Xperia XZ2: 153 x 72 x 11.1mm, 189g
Premium design is on show across all these devices and all have something in common: glass. All these devices are Gorilla Glass front and back, with a central metal core. The Nokia 8 Sirocco steps things up with a stainless steel core while the other two are aluminium.
The physical design of the Galaxy 9 and the Nokia 8 Sirocco are closely aligned, with Nokia offering similar curves front and back to the Samsung, so they are visually similar, although Samsung's 18.5:9 aspect display makes for a device that's narrower.
Where Nokia scores points is in thickness – at 7.5mm, it's the thinnest device of the lot. The Sony Xperia XZ2 is relatively large compared to the others, physically larger in all directions, with a more conventional flat display meeting the curved rear.
All offer waterproofing, with the Nokia at IP67, Samsung at IP68 and Sony at IP65/68. Nokia's design is striking and premium, but you can't help feeling it's something of a copycat of Samsung. The Galaxy S9 offers some lovely colours and that design is as solid as it was last year. Of the three, Sony's new design is a little less ambitious.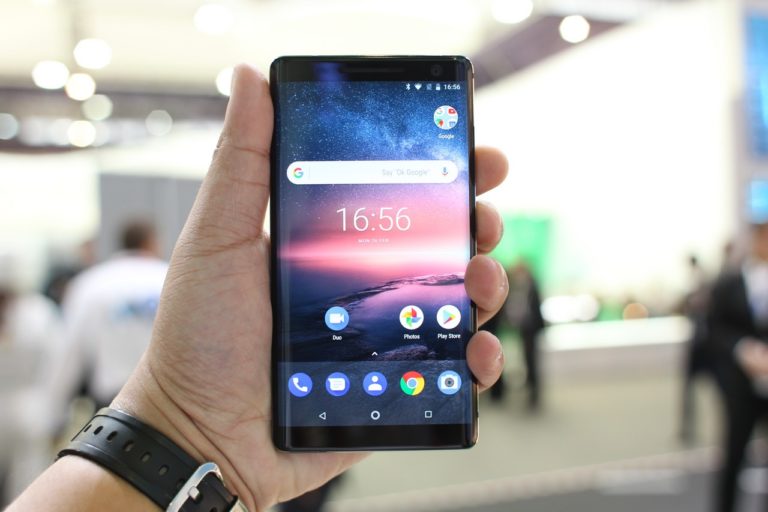 Samsung Galaxy S9 vs Nokia 8 Sirocco vs Sony Xperia XZ2: Display
Samsung and Nokia are Quad HD OLED
Sony and Samsung are 18:9 and support HDR
The display of the Samsung Galaxy S9 will always be the talking point. It's a rich and sumptuous AMOLED display curving to the edges, although Nokia's 8 Sirocco uses the same design and is a pOLED display, so it's the same technology. Nokia is also offering high Quad HD resolution.
What Nokia hasn't done is specify exactly what the aspect is, but it looks like a more conventional 16:9 display. It's the smallest of the bunch at 5.5-inches.
Sony sticks with LCD, but does shift this display to 18:9, although it keeps the resolution down at full HD. That means the other two deviceshave the potential to show more details on their displays.
However, Sony talks a lot about HDR support and upscaling using X-Reality. Samsung hasn't said much about HDR on the S9, although it supported HDR in its previous phone. Nokia hasn't stipulated whether it's supporting HDR.
Of the three, Samsung is still striking, Sony comes in with a more natural hue and Nokia is the real newcomer here, but still gets points for those curved edges.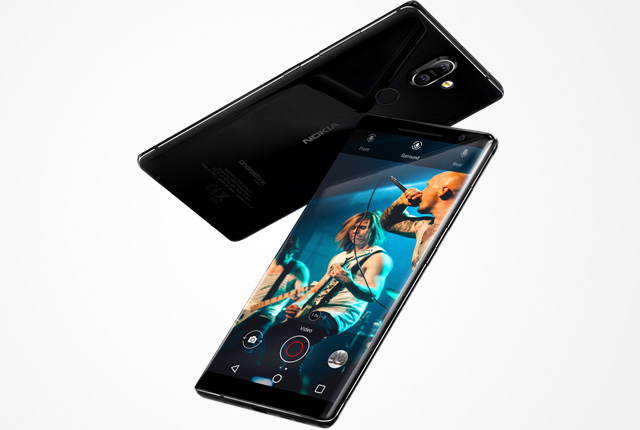 Samsung Galaxy S9 vs Nokia 8 Sirocco vs Sony Xperia XZ2: Hardware
Sony and Samsung offer SD845 or equivalent
Nokia uses older SD835 and lacks microSD support
Nokia has the largest battery capacity
Only Samsung has a headphone socket
Samsung and Sony both use the latest generation Qualcomm Snapdragon 845, meaning they have more power than the Nokia phone which uses older, but still powerful, hardware – although it steps up to 6GB RAM over the 4GB of RAM in the S9 and Xperia XZ2.
Nokia has the highest base storage level at 128GB, although it doesn't support microSD. Samsung and Sony start at 64GB storage, but this can easily be expanded. Nokia also knocks out the headphone socket, as does Sony, so only Samsung offers this handy legacy connection.
Nokia also manages to squeeze in the largest battery at 3260mAh, although there's not much difference from Sony at 3180mAh, while Samsung comes in at 3000mAh. It's difficult to judge which might offer the best stamina, we suspect it will be fairly close. All offer fast and wireless charging.
All offer a fingerprint scanner on the rear of the handset, although the placement of Nokia and Sony is a little easier to hit, thanks to the separation from the camera.
Both Sony and Samsung claim to offer a form of surround sound on the speakers, with Samsung offering Dolby Atmos and Sony S-Force Surround Sound. Sony also adds a vibration engine to add haptics to your gaming, music and movies, if you want it.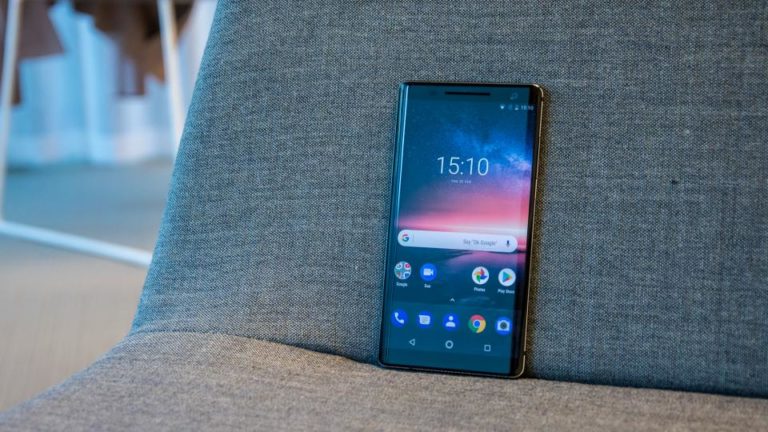 Samsung Galaxy S9 vs Nokia 8 Sirocco vs Sony Xperia XZ2: Cameras
Galaxy S9: 12-megapixel f/1.5 & f/2.4 OIS
Nokia 8 Sirocco: 12-megapixel f/1.7 wide & 13-megapixel f/2.6 zoom
Xperia XZ2: 19-megapixel f/2.0 SteadyShot
Now the real fight begins, as all these phones talk up their cameras. The Nokia arrives with a new dual camera system, the only one of the three that has two lenses – unless you step-up to the Samsung Galaxy S9+ which offers a 2x optical zoom camera in addition to the main camera.
Nokia's camera system offers optical zoom on that second camera and carries Zeiss lenses, but we really don't know how well it performs yet – the previous Nokia 8 camera wasn't great, especially in low light.
Samsung is boosting its camera now offering 960fps slow-motion camera but only at 720p, while Sony offers the same 960fps speed at 1080p. Samsung has auto slow-motion capture though, which might make it easier to actually use.
Sony and Samsung both use a sensor with DRAM attached to give the camera loads of power, and Samsung says this also allows it to more effectively reduce noise in images. Sony meanwhile has a custom imaging chip co-developed with Qualcomm that supplies a power boost – and also unlocks 4K HDR video capture.
Sony is the only phone that will offer HDR video capture and this may well be a game changer, the samples we've seen are very good. Of course, you'll need an HDR display to really get the benefit of those videos.
Samsung's innovation, however, comes in the form of dual aperture on the main camera. This lets the camera shift from f/1.5 in low light to f/2.4 in brighter conditions. Again this is designed to improve low light capture and again, we need to test it more to see how well it performs.
Samsung and Sony both have lots of experience in these cameras and we expect outstanding results. Nokia has a little more to prove. All require extensive testing.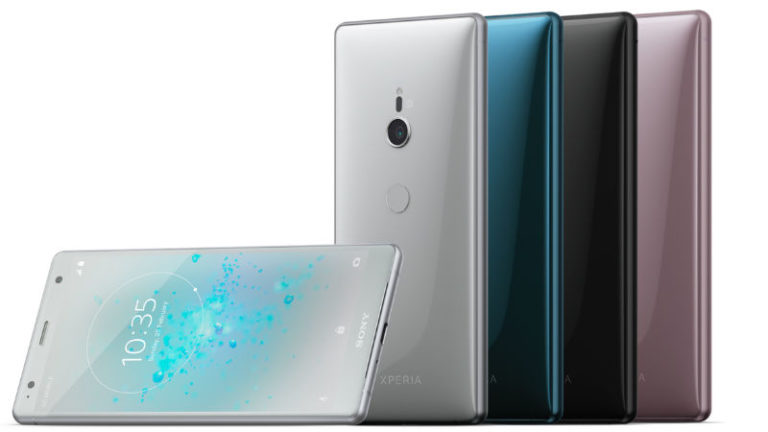 Samsung Galaxy S9 vs Nokia 8 Sirocco vs Sony Xperia XZ2: Software
Nokia is Android One
All are Android Oreo
Nokia is now part of the Android One programme, so the Sirocco comes with pure Android Oreo, with no added bloatware, apps, no additional services or anything else. It's just Android as Google intended, with the only addition being the Nokia Pro camera app. Nokia's (short) track record with Android updates also looks good.
Sony adds a fair amount into its phones, giving you access to a range of Sony services and pre-installing a number of apps. It gives you a different video player, gallery and music player in addition to Android's stock apps and bundles in more – although at startup there's the option to opt-out of some of these things.
Samsung totally revamps Android in the Samsung Experience UX, so it looks totally Samsung at every level. There's a lot of added services and functionality, from connectivity to advanced settings, extra apps and services, its own browser, gallery and a whole lot more.
Samsung's new feature is AR emoji, which will scan and animate your face to make an emoji version of you that you can use in messaging. Sony offers a similar 3D face scanning feature, although this only captures your head, it doesn't the animate it like Samsung.
Neither Sony nor Samsung have an especially good track record with Android updates, being pretty slow compared to Nokia. All offer Google Assistant, Samsung doubles up with Bixby too.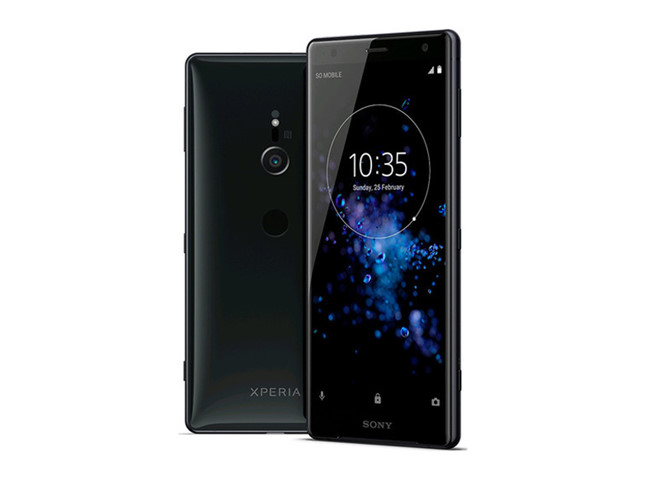 Samsung Galaxy S9 vs Nokia 8 Sirocco vs Sony Xperia XZ2: Price
Galaxy S9: £749/$1019
Sirocco: €749
Xperia XZ2: £TBC
Samsung's price is £749/$1019 for the Galaxy S9. Although Sony hasn't confirmed the Xperia XZ2 price yet, we suspect it will be cheaper than Samsung. The Samsung Galaxy S9 is available for pre-order now, available on 16 March.
Sony hasn't set the price, but pre-orders open on 16 March, with availability set for April 2018.
Nokia is likely to be the cheapest of the lot although we've not had a UK price it works out to about £660/$899, which is still pretty expensive. The Nokia 8 Sirocco will be available in April 2018.
(pocket-lint.com, https://goo.gl/EVUK6k)
Comments
comments