Key Features
6-inch OLED QHD screen
Kirin 970 CPU
6GB of RAM
In-screen and rear-facing fingerprint reader
256/512GB of internal storage
Wireless charging
4000mAh battery
Android 8.1 Oreo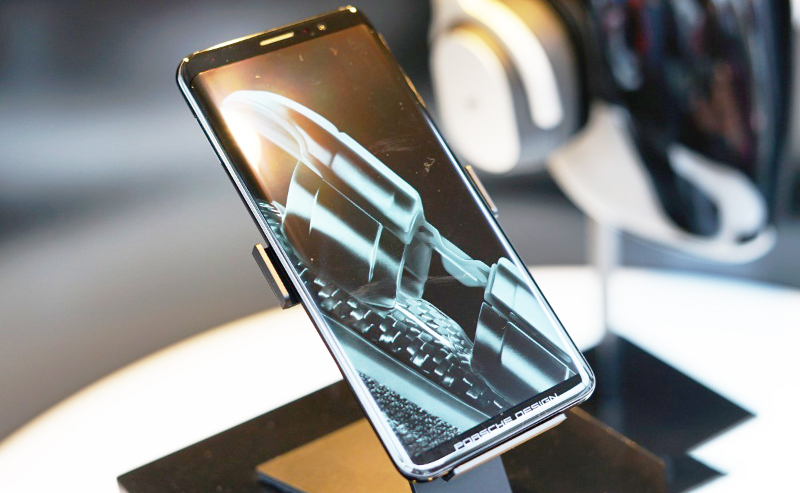 The best way to look at the Porsche Design Huawei Mate RS is as a standard Mate 10 Pro that's been force-fed a course of lux-morphing steroids, in a bid to turn it into the most desirable ultra-high-end smartphone on the market. But what's changed? Quite a lot as it turns out. For starters, it touts a more elegant build, an in-screen fingerprint reader and an insane amount of internal storage.
But all that comes at a price – a hefty one.
What's different
The Huawei Mate RS looks an awful lot like the Samsung Galaxy S9 Plus.
It's got a similar mixed metal and glass chassis, a centre-mounted rear-facing camera and an equal amount of dead space at the top and bottom of the screen, instead of a notch. But dig a little deeper and you'll spot a number of important differences, with the most notable being an in-screen fingerprint reader, which proved to be unreliable during testing, and 2.5D curved screen.
There's also a rear-facing fingerprint sensor
Porsche Design also worked with Huawei to develop a state-of-the-art aerospace microcapsule cooling system – a world first for a smartphone – that stores heat generated by the internal components, releasing it periodically to maintain a consistent operating temperature, rather than dispersing of it right away.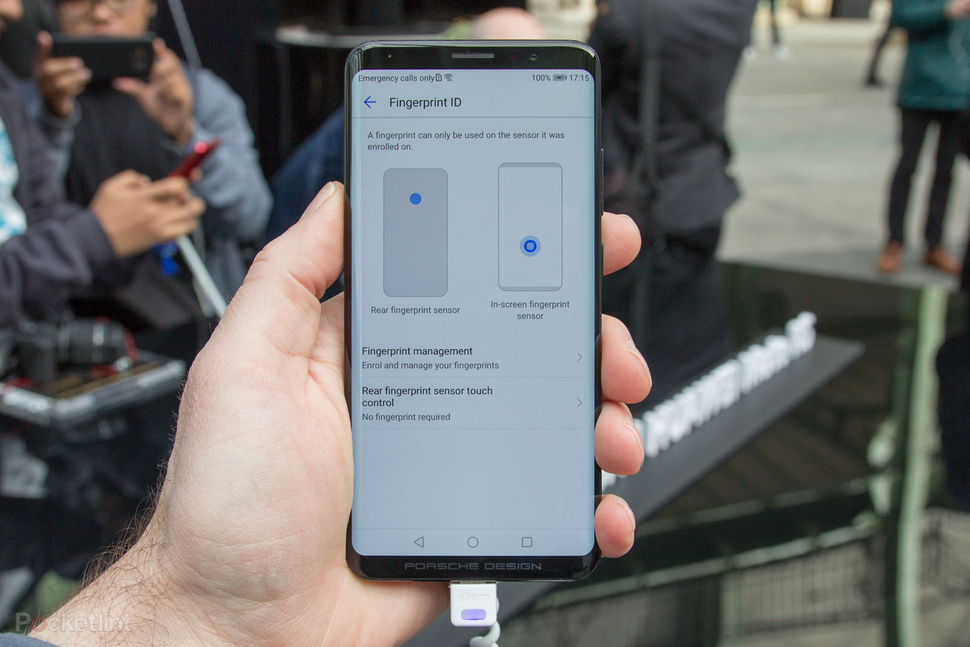 But what I found to be the most impressive feat of engineering is the introduction of 512GB of internal storage. Sure, that's more space than you and I will ever need, but Huawei claims there's a good reason for it: the maxed-out Mate RS is being marketed at the elite, a select group who tend to want to keep sensitive files on them at all times, apparently.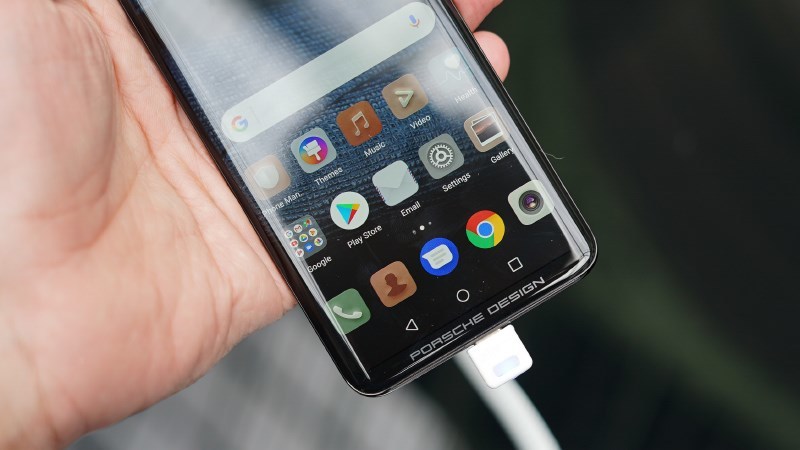 Specs and camera
Huawei made a few subtle improvements to the regular Mate RS' specs to help semi-justify the price tag. The all-new QHD curved edge-to-edge screen is sublime and the introduction of wireless charging is a key positive that makes topping up the device in an office a breeze.
Outide of this, the camera also remains a key selling point for the device. The Porsche Design Huawei Mate RS sports the same tri-camera setup as the top-of-the-line Huawei P20 Pro. The setup combines a 40-megapixel telephoto sensor (f/1.8), a 20MP monochrome sensor (f/1.6) and a standard 8-megapixel image sensor (f/2.4). All three were co-engineered by German optics titan Leica.
Each sensor fulfils a different role when snapping a photo. The 40-megapixel sensor captures the colours and basic detail in a scene; the 20-megapixel monochrome sensor builds on that by harvesting more detail, as well as texture and depth for a bokeh effect if desired; and the 8-megapixel sensor is used exclusively for zooming.
The setup also offers three-times and a five-times optical zoom, so you can get up close and personal with a subject that's a considerable distance away without sacrificing any detail. It's a feature I found myself using all too often while roaming around Frankfurt and Salzburg, attempting to shoot pictures of medieval buildings and mountain ranges from afar during the press demo I attended.
Photos taken in both daylight and low-light are so crisp and full of detail that even if you aren't able to zoom at the time of shooting, you can do so in post-production.
Like the P20 and P20 Pro, the Mate RS is armed with an AI-driven assistant that delivers frame-by-frame optimisation for a slew of different scenarios, including action and night shots, close-ups and portraits in the camera's auto setting. It's a nice touch, although it tends to supersaturate images taken in optimum lighting conditions, which ultimately led to me disabling it altogether.
Video once again fell short of expectations. The super-slo-mo feature, which lets you shoot a 0.2-second burst of slow-motion footage at 960 frames per second, often distorted the subject and the lack of stabilisation when filming in 4K – a feature both the P20 and P20 Pro are also missing – made for some less-than-impressive recordings, to say the least.
Early verdict
Featuring a beautiful design, insane amounts of storage and a few nifty additions, like wireless charging, the Mate RS is what the P20 Pro should have been. But, the price is ridiculous, even by top-end phone standards, and means that most people won't be able to pick one up without selling a kidney. Even if you do have the cash to blow, I'd still recommend holding onto it until I've used it for a little longer and can comment on what it's really like to live with.
(trustedreviews.com, https://goo.gl/iUBm3w)
Comments
comments