Pros
 

Slim screen surround

 

Good general performance

 

Super-sharp selfie camera
Cons
 

Slightly inconsistent camera

 

Plastic back

 

Rivals offer better gaming performance
Key Features
Review Price: £249/$331
6-inch 2160 x 1080 IPS LCD screen
32GB storage
4GB RAM
Octa-core MediaTek MT6763T CPU
16-megapixel rear camera
20-megapixel front camera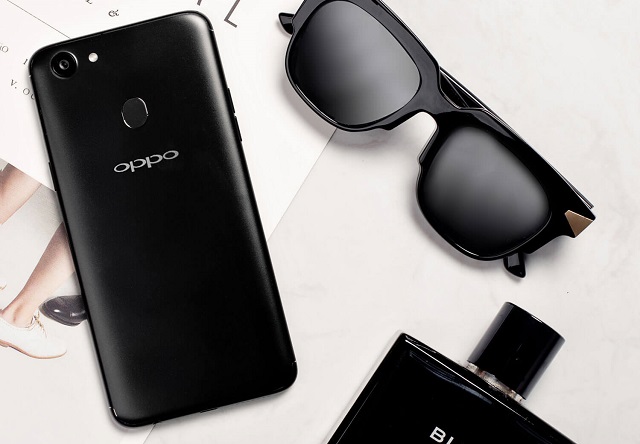 What is the Oppo F5?
Spot an advert for the Oppo F5 and you'll probably see it called the "selfie expert". Few phone-makers are as selfie-obsessed as Oppo.
However, it's more than just that. The Oppo F5 is one of the more affordable phones to feature the ultra-thin screen surround design now commonplace among top-end mobiles. Judging by its price in India, the Oppo F5 is likely to cost around £250/$332, with its closest rival the Moto G5S Plus.
While it isn't better than the G5S Plus all-round, this is a solid alternative for those looking for something a little different.
Design
It's the Oppo F5's screen that you'll notice first. Almost its entire front is display, similar to the iPhone X but without the 'notch'. While there's still some surround to the left and right of the screen compared to, say, a Samsung Galaxy S8, you're in effect getting a 6-inch display in a shell size you'd see with a 5.5-inch display.
The Oppo F5 is also slender at only 7.5mm thick and it's quite light, too, at 152g.
Unlike the Moto G5S Plus, the Oppo F5 isn't metal. It took me a few days to come to this realisation, however. The curved back of the F5 is silver nano-coated plastic. Nano coatings are generally used in phones to provide water resistance, yet the F5 has no official waterproofing, so it's best to think of this phone as a particularly good plastic design.
In this regard it's a little like the HTC U Life, whose back is acrylic plastic but doesn't look or feel too bad next to its more expensive glass siblings.
The Oppo F5 also manages to squeeze in a few other features that are more commonplace on high-end devices. There's a decent fingerprint scanner on the back of the phone (it may be a reach for small hands) and, like the iPhone X, you can unlock the phone with your face.
This is closer to the face unlock we've seen in Android for years than the IR-based approach Apple employs, relying primarily on the front camera. However, thanks to the high-quality sensor Oppo uses for the selfie camera, the feature works surprisingly well.
In general, it's pretty fast and even handles dimmer lighting without falling over – although, predictably, it isn't as reliable or secure as Apple's version, seemingly struggling with glasses on occasion.
Screen
The Oppo F5 has a 6-inch screen. An older display design of this size would have resulted in a pretty sizeable phone. But here that diagonal is only so long because the panel is more 'widescreen' than that of your average budget phone.
This is an 18:9 aspect screen with 2160 x 1080 resolution. Most call this 'Full HD+', because it's effectively standard Full HD with some extra pixels to accommodate the elongated shape.
It works well for movies and the types of games that feel a little like console ports. Playing such games, there's greater room for virtual controls, helping to keep them out of the way of the action. For movies it's simply closer to the aspect ratios commonly used by films that end up in the cinema.
Play 16:9 content in, say, BBC iPlayer, and the Oppo F5 will just leave some black bars to the left and right of the image. These don't prove distracting, however.
Display quality is typical of a lower-mid range phone: very good but a level below the best. The Oppo F5 uses an LTPS IPS panel, and as such, colour depth isn't at the level of an OLED or high-end LCD. However, after initially finding certain tones a bit washed out, my eyes adjusted to the style within a day or two. The Moto G5S Plus offers slightly better image quality, but has a more traditional 16:9 screen.
If you're extremely picky about screens, you should mote that Oppo doesn't include any kind of display customisation options.
Software
The Oppo F5 runs Android 7.1.1 with the company's own ColorOS software on top. This is an interface that's rejected the UI changes Google has made in recent years, and doesn't even have an apps menu.
It's very stripped back, featuring homescreens and, well, that's about it. New apps simply drop onto a homescreen as they would on an iPhone.
To keep a large app library in check, you'll have to start organising app icons into folders.
In terms of altering the overall look, the most powerful part of ColorOS is Themes. Some themes have uniform icon shapes; some don't. Some even make the icons smaller or larger, which has a surprising impact on how Android looks. A few themes also add unlock screens.
I tried Mood Doll, for example, which makes you pull down a cord with an odd-looking cloth ghost and whose facial expression changes each time you wake the Oppo F5.
As ever, there are at least as many 'misses' as there are 'hits' in the Oppo Theme Store, but they do at least serve to alter the phone's personality with little effort. And many are free to download.
ColorOS also changes the appearance of notifications, giving them a look that's closer to the card-like style of previous Android versions.
The Oppo F5 isn't a phone that delivers Android as Google intended, though; but ColorOS is worthwhile in its own right.
However, step back if you're planning to use custom launcher software to paste over it. Unless it's bug, Oppo seems to have taken measures to stop you using other 'home' apps. They simply don't appear in the launcher menu hidden deep in Settings.
Performance
The Oppo F5 uses a MediaTek MT6763V CPU (aka Helio P23), which is another potential concern. At times, MediaTek chipsets struggle with high-end games more than their Qualcomm Snapdragon rivals.
Oppo also appears to have tried to avoid direct comparison with other phones by blocking benchmark apps such as Geekbench 4 and AnTuTu from working on the F5.
However, I did manage to get 3DMark's Slingshot Extreme graphics benchmark to work. The phone scores a dismal 70 points, although the CPU clock speed graph that accompanies the result shows that, for much of the time, only a fraction of the full CPU clock speed is used.
This could be because – as was the case with older MediaTek CPUs – its core clusters don't work that well together. Or it could be that ColorOS employs invasive battery-saving techniques that stop most apps using too much power.
Either way, the Oppo F5 evades judgement by benchmark – but in use the device is mostly fine. Navigation is quick, and app-load speeds are in line with what you'd expect of a decent mid-range Android device.
Games aren't as smooth as you'd see on a Snapdragon 630 phone such as the Asus Zenfone 4 or Moto X4, however; but high-end titles such as Asphalt 8 and Gear.Clubrun at frame rates high enough to be enjoyable. This isn't true of all MediaTek-powered phones, though.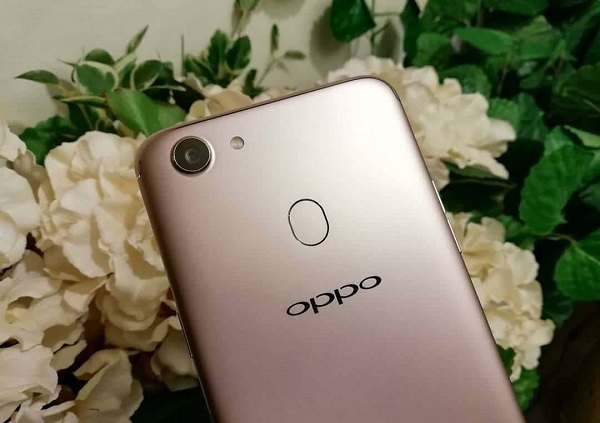 Camera
The Oppo F5 has an unusual camera setup, one with special moves outside of the dual camera norm. It has a front camera of higher resolution than the rear, with 20 megapixels for selfies and 16 for normal photos.
Performance of the rear camera is acceptable for the price – and, as hoped, the front camera really is special among its peers.
Let's start with the good and bad of the front camera. Speed is one of the Oppo F5 camera's strengths. Where the Moto G5S Plus is a little slow and laggy, the F5's camera displays little shutter lag here – even if you use the HDR mode.
There's a short post-shot processing delay, which slows the shot-to-shot speed to just under a second. However, the Oppo F5 is definitely a phone that you'll be able to whip out for a spur of the moment shot – without a 90% chance of then missing it.
Typical of Oppo, the camera app is very much like that of Apple, with thumb-friendly controls to each end of the screen.
Some of the Oppo F5's hardware is sound, too. It has a fast f/1.8 lens on the back, which helps with low-light performance, particularly since the lens isn't stabilised.
Digging into the phone's specs, it uses a Samsung S5K3P8 sensor. This is also present in the Samsung Galaxy A7, and by the OnePlus 3T as its selfie sensor. It's a 1/2.8-inch sensor with 1.12 micron pixels.
In good lighting, then, the Oppo F5 is capable of capturing some great detail-rich pictures. However, on occasion it struggles. Even in daylight, fine detail can look dithered and general sharpness isn't the best. There are times that focus is unreliable. Make sure it has definitely locked on before you start shooting.
Image quality at night isn't too bad for a non-stabilised phone, although there's the typical softening and loss of detail you'd expect from a camera with small sensor pixels. Here are some images captured with the Oppo F5:
Relatively dark scenes often look clear, but are rarely super-sharp
This scene is begging for its mid-tones to be lifted, which you'll have to do post-processing
The front camera uses a Sony IMX376 sensor. It's the same sensor that features in the Vivo V5, which is no great surprise when you discover that Vivo and Oppo are all owned by the same parent company: BBK Electronics.
Oppo has been more-or-less successful in what I'd expect is its aim here: to take selfies that don't look like they've been taken with a selfie camera. Because, of course, front cameras are traditionally much lower-spec than rear ones.
Selfies taken in a well-lit room, or outdoors, will be full of detail –and, like the rear camera, shutter lag is minimal. It's a fun camera to use.
The Oppo F5's selfie camera even lets you use background blur, although the phone doesn't have the dual cameras normally required to achieve such effects. Instead, it simply recognises your head and shoulders and blurs around them.
The final result is pretty good – although the camera does get a bit confused by headphones. That aside, it adds drama to shots and makes your face "pop" in pictures. And no-one cares that you own a pair of Beats, by the way.
Battery life
While the Oppo F5 has quite a lot of up-to-date sounding elements, it still uses a micro-USB socket to charge its 3200mAh battery – rather than the newer USB-C type. However, it does have moderately fast charging; it takes a little under two hours to charge fully.
Battery life is solid, with a full day of fairly extensive use completely realistic. While I normally charge my phone every night, at one point during testing the Oppo F5 lasted until around midday on day two.
I came to the Oppo F5 after using the BlackBerry Motion and the Doogee Bl7000 with its 7060mAh cell, though – both show what truly impressive battery life is about.
This phone lasts long enough to ensure stamina isn't even close to being an off-putting issue, but not long enough to make it a key selling point.
Why buy the Oppo F5?
The Oppo F5 is a bit of an oddity. It has a small-bezel ultra-widescreen display and a super-high-resolution selfie camera. Plus, Oppo's ColorOS software continues to diverge from the design style seen in the vanilla version of Android.
Aside from some camera niggles, the main issue for Oppo is that similar-price phones using the Snapdragon 625 and 630 processors are better for gaming. Although, to be fair to Oppo, every game I tried on the phone was perfectly playable.
Also, the plastic rear of the Oppo F5 could prove a turn-off, especially when metal finishes are available at this price from the Moto G series and Honor phones. However, the F5 looks decent, and so I can't say that this was a turn-off for me.
With all this in mind, I'd personally recommend the Moto G5S Plus over this phone. But the Oppo F5 isn't a bad option, particularly if you like taking selfies.
Verdict
A solid budget Android with an impressive selfie camera and ultra-wide screen.
(trustedreviews.com, https://goo.gl/yc1C57)
Comments
comments