There's a new Moto Z for 2018: the Z3 Play, which updates the Z2 Play. For this generation there's no Force edition, however, so how does the new Moto Mods-featured handset fit in among 2017's mid- and top-spec handsets?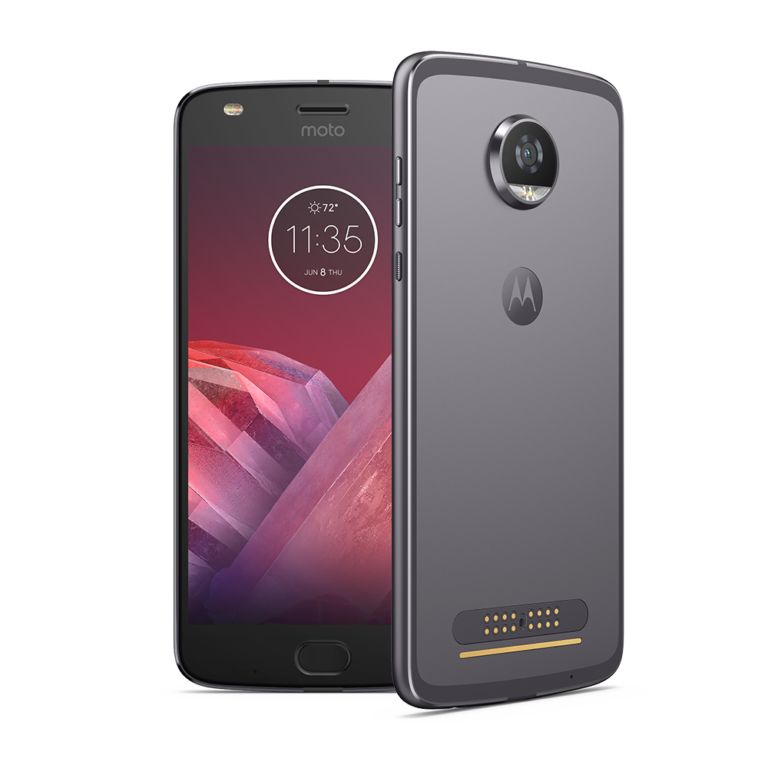 Design
All models: Moto Mods compatible, 156.2 x 76.2mm footprint
Moto Z3 Play: 6.7mm; Z2 Play: 6mm; Z2 Force: 6.1mm
Moto Z3 Play: battery Mod included; Z2 Play & Force: no Mod included
Moto Z3 Play: glass rear; Z2 Play & Force: metal rear
All models: Splash and dust resistant
Moto Z3 Play: Side-positioned fingerprint scanner; Z2 Play & Force: front positioned
As all Z series phones are Moto Mods compatible, the footprint of each is one and the same. The thickness of each device varies slightly, with the newer Z3 Play being marginally thicker than either of the Z2 models. You won't notice by eye or hand, though, and we suspect it's the new glass finish that adds 0.5mm to the width.
The new Z3 Play comes as a Power Edition in Europe, which means there's a 2,000mAh battery Mod included in the box. It's the only Z series phone to date to come pre-packaged with such a bonus benefit. Of course you can buy as many other Mods as you please.
One key difference between the three is the Z3 Play has a side-positioned fingerprint scanner on account of its taller screen (more on this below). The Z2 handsets both opt for a front-facing scanner, positioned to the bottom front of the device, like a home key. The front-facing scanners can be used for gesture control, whereas the side-positioned one cannot.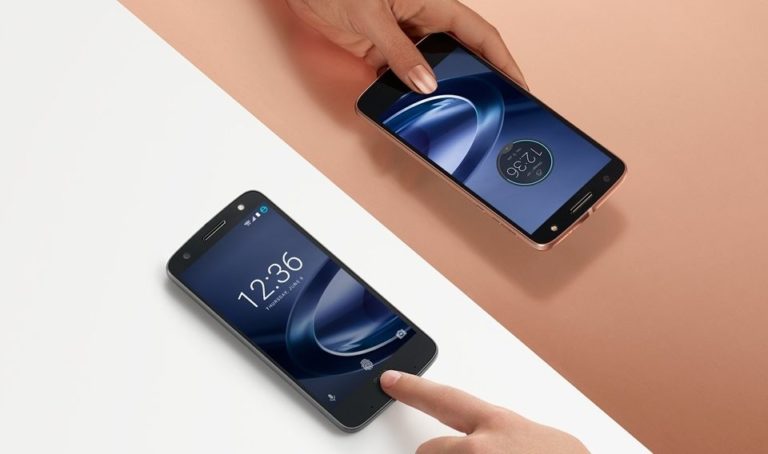 Screen
Moto Z3 Play: 6-inch, 18:9 aspect ratio Super AMOLED display
Moto Z2 Play: 5.5-inch, 16:9 aspect ratio Super AMOLED display
Moto Z2 Force: 5.5-inch, 16:9 aspect ratio P-OLED display
Z3 Play resolution: 1080 x 2160 pixels; Z2 Play: 1080 x 1920; Z2 Force: 1440 x 2560
The biggest difference between all the handsets is the Z3 Play's adoption of an 18:9 aspect ratio screen, making it taller the the 16:9 aspect displays of the Z2 models. That means less bezel in the Z3 Play, hence no space for that fingerprint scanner to sit on the front of the device.
Despite adopting a 6-inch display, the Z3 Play is no taller of wider than the 5.5-inch display Z2 handsets, though, which is all down to this new screen format.
That extra screen height also needs a little extra resolution: so while the Z3 Play sounds more resolute than the Z2 Play, it needs those extra pixels to fill in the head height. The Z2 Force, on the other hand, goes all-out with a QHD resolution for the most resolute experience of any Z series phone.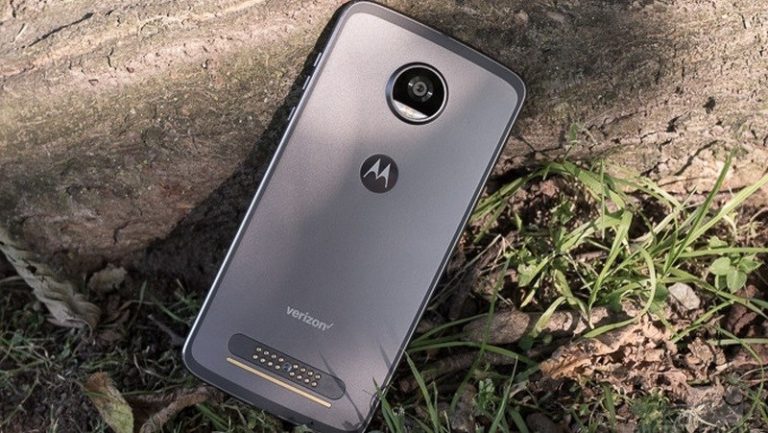 Hardware
Moto Z3 Play: Qualcomm Snapdragon 636 processor (1.8GHz), 4GB RAM, 64GB storage, microSD expansion
Moto Z2 Play: Qualcomm Snapdragon 626 processor (2.2GHz), 4GB RAM, 64GB storage, microSD expansion
Moto Z2 Force: Qualcomm Snapdragon 835 processor (2.35GHz), 6GB RAM, 64/128GB storage, microSD expansion
Moto Z3 Play: 3,000mAh battery capacity; Z2 Play: 3,000mAh; Z2 Force: 2,730mAh
All handsets: USB Type-C with fast-charging
On the power front, the Z3 Play is a moderate update over the Z2 Play, offering a Qualcomm SD636 and SD626 respectively. That brings little difference. The Z2 Play, on the other hand, uses a much more powerful SD835 processor.
We wouldn't bemoan the Z3 Play's middling power, though, as it works just fine in practice. That said, with handsets from Nokia, Honor and others offering more power for less cash, the Play has a harder sell for spec-savvy customers.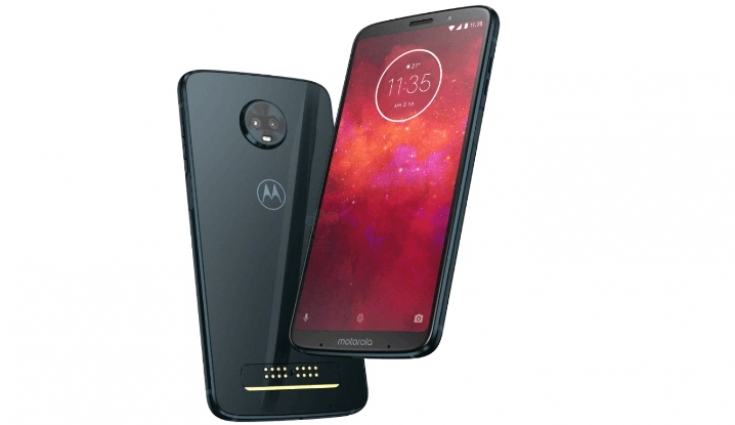 Cameras
Moto Z3 Play: Dual cameras, 12- and 5-megapixel, f/1.7 apertures
Moto Z2 Play: Single camera, 12-megapixels, f/2.0 aperture
Moto Z2 Force: Dual cameras, both 12-megapixel, f/1.7 apertures
Cameras are always a big part of any phone these days. The Z3 Play pulls its dual camera arrangement from the G6 Plus handset, also in the company's range, which works perfectly well – but doesn't compete with the top-end flagships of the moment.
That's an improvement over the single camera in the Z2 Play, though, as the dual lenses mean depth effects and other features are possible. The Z3 also adds YouTube Live, Google Lens and Cinemagraph (GIF recording and editing) to the solution.
The Z2 Force also has dual cameras, both of which are at the 12MP resolution, but this doesn't instantly make it a better camera than the Z3 Play. The two are actually similar, with the same aperture and on-sensor autofocus pixels for quick focusing.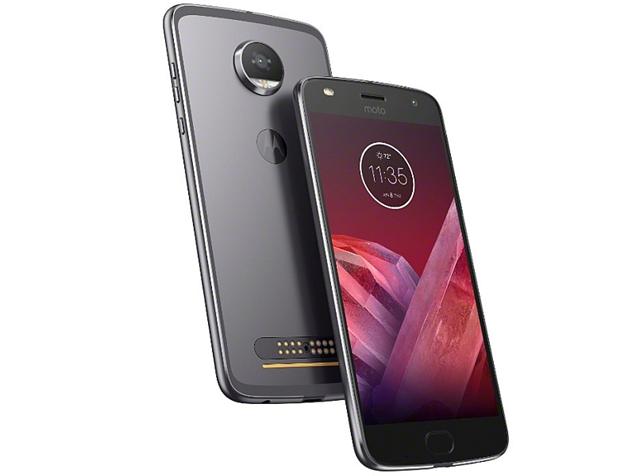 Price and conclusion
Z3 Play: Price TBC
Z2 Play: £379/$508 RRP
Z2 Force: £699/$937 RRP
And so to the Z3 Play's price. Which we don't have just yet. We expect Moto will price it in familiar territory to the Z2 Play, presumably around the £400/$536 mark, just above the £379/$508 asking price of the Z2 Play. The Z2 Force, with its all-powerful spec, is far pricier – it was £699/$937 at launch (but is now less, at £599/$803 or under).
So what to make of the Z3 Play? It feels like the Z series for 2018, thanks to the 18:9 aspect ratio screen. But with no more powerful handset in the range for this year, it seems to be purposefully dodging any flagship attention. If the price is right it's an interesting proposition, but also a curious one: after all there are more powerful, more conventional and better designed handsets out there for (what we expect to be) the same price.
(pocket-lint.com, https://goo.gl/MzTjok)
Comments
comments