Key Features
Review Price: £free
Improved iPad experience
New Control Center
Dock for iPad
Updated App Store
iOS 11 on iPhone and iPad preview: Maybe not the design change expected, but packed with new stuff
iOS 11 is the most important update the iPad lineup has seen since its release nearly eight years ago. And with it, Apple's tablet finally moves away from being seen as a blown-up iPod Touch and takes its first big step towards becoming a laptop replacement.
The improvements to the iPhone are less obviously impressive. Nevertheless, there remains enough new here to give your phone a fresh lease of life.
A completely new iPad experience in iOS 11
Following years of minimal focus on the iPad, all the biggest features in iOS 11 relate to the tablet. The iPad software doesn't act as it does on an iPhone, instead feeling built for the bigger screen.
Multitasking isn't a new idea for the iPad, but its execution here is a leap forward.  Swipe up from the bottom of the display and up will pop a dock of apps reminiscent of macOS. Continue swiping and all open apps are splayed out.
The dock is a small addition, but it makes a significant difference to how you use the iPad. It provides quick access to both the apps in the dock, alongside a selection of recently used and suggested apps too. Plug in a pair of headphones and the Video app will appear here, or Spotify. From the dock you can drag apps up and pop them out into separate windows. The latest duo of iPad Pro tablets can have three apps open and updating at once. Older models are limited to two.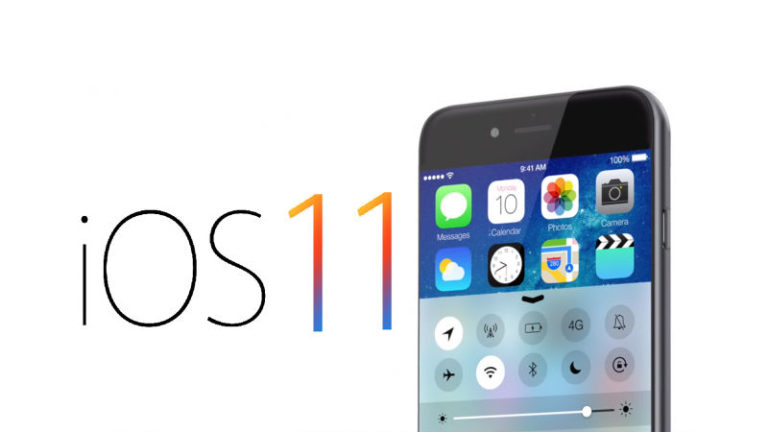 Much-improved multitasking
The new multitasking overview screen makes it easier to view all your open apps and dismiss them with a swipe. It remembers how you group apps together and lets you switch between different spaces. For instance, if you have Mail and Word open and switch to Safari, you can jump back and those apps are still side-by-side.
The multitasking changes are significant and welcome, but some annoyances remain. Numerous swipes and gestures are required to get things going, without a whole lot of help from Apple. In addition, the features are limited to apps that are designed to work in split-screen, and apps can't be manually resized.
Drag and Drop
Drag and drop sits alongside improved multitasking as yet another productivity improvement for the iPad in iOS 11, and it's such an obvious feature it's almost hard to believe it wasn't present before.
When two apps – Word and Safari, for example – are open next to each other, you can drag text from one to the other. That's fine, although not overly mind-blowing. Things get more interesting with pictures, which can be selected from apps such as Photo and dropped into documents and emails. In my opinion, using your fingers to move items between apps feels far more intuitive than using a mouse.
This leads us to a new app, called Files. This is the file system the iPad (and iPhone) has been waiting for, providing a single area in which to store everything on your device and even linking to other services, such as Dropbox and Google Drive, so that your files are always available.
Most of these drag-and-drop features are iPad-specific, but a few are present on the iPhone. The iPhone also benefits from the Files app, but split-screen multitasking is still lacking – even on the big 7 Plus. Split-screen is a native Android 7.0 feature and it remains a big feature still missing on iOS.
Notes and Apple Pencil
The Apple Pencil is the iPad Pro's killer accessory, and in iOS 11 it becomes an even more vital tool in setting Apple's tablets apart.
You can now draw over screenshots as soon as they're captured and markup PDFs too. Double-tap on the lockscreen with the tip and you're taken straight to Notes, an app that has seen major improvements in itself. Inline drawing lets you mix text and sketches in a single note, while the handy 'scanner' is great for filling out documents.
New Control Center
Arguably the biggest visual overhaul in iOS 11 is the Control Center. Gone is the three-paned grid layout, replaced by an initially odd mixture of different-sized shapes and bubbles. I must admit that I wasn't a fan of the layout at first sight, but the improved functionality and finally being able to edit and remove shortcuts I never use makes it a welcome improvement.
The new Control Center mimics 3D Touch actions on the iPad, so to alter brightness you simply long-press on the brightness slider as you would on the iPhone 7. You can switch around the layout and add a few new shortcuts, although Apple appears to be stopping short of letting developers build their own shortcuts. This could be great, though, since the Apple TV shortcut is the entire Remote app shrunken down.
A minor visual refresh that should have been more, and a new App Store
Rumours before iOS 11's actual unveiling suggested an overhaul of the design was likely. Maybe the tired gridded view of apps would be replaced by something more modern. Sadly, this didn't come to pass – but there's a smattering of updated visual flair across iOS 11.
The bold text and large pictures first utilised in iOS 10's rebooted Music app are now system-wide, notably giving the Podcast app a much-needed update.
One app that has received the radical redesign I'd hoped would be apparent throughout is the App Store. The new layout highlights how tired the previous design had become. Artwork and videos can be seen everywhere, but there are now dedicated sections for both apps and games; and there's far more curated content too. Some of this will no doubt be fluff, but a nice piece on VSCO Cam gave me the impression the editorial stuff could be decent.
Hopefully, these additional extras won't get in the way of the actual apps that most people are there to find. Nevertheless, the curation of constantly updating apps seems much-improved.
It's odd then that the iTunes Store remains untouched; it now feels rather old-fashioned when positioned next to the App Store.
The problem with notifications
The other design change you'll notice as soon as you update to iOS 11 is the lockscreen. It doesn't look any different, but it replaces the old notifications panel where messages sit. Swiping down from the homescreen will see the lockscreen appear, with your string of notifications in toe.
This feels like the single biggest disappointment with iOS 11. Notifications are a weak point of iOS and they continue to be so in iOS 11.
It's now more difficult to manually dismiss individual alerts and there's still no system for grouping together notifications from a single app. If you suddenly receive an influx of WhatsApp messages, it will push everything else out of view.
First impressions
iOS 11, even in its beta form, is the update that the iPad has been waiting for. Although the new multitasking features along with drag and drop and improved Apple Pencil tricks won't mark out the iPad as a laptop replacement for all, it will certainly make it a much more viable alternative.
I still believe Apple needs to work harder on notifications and freshening up the tired homescreen. But the changes to Control Center and the App Store at least indicate it has the ability to do so.
iOS 11 is available to download now in both developer and public beta forms. A full release will likely come in September.
(trustedreviews.com, https://goo.gl/fWPazZ)
Comments
comments