Huawei's P20 Pro is the latest flagship from the Chinese manufacturer, presenting just how far the company has come in the last few years.
We've already compared it to the Samsung Galaxy S9+ and the regular P20, but here we are looking at how it compares to Google's Pixel 2 XL.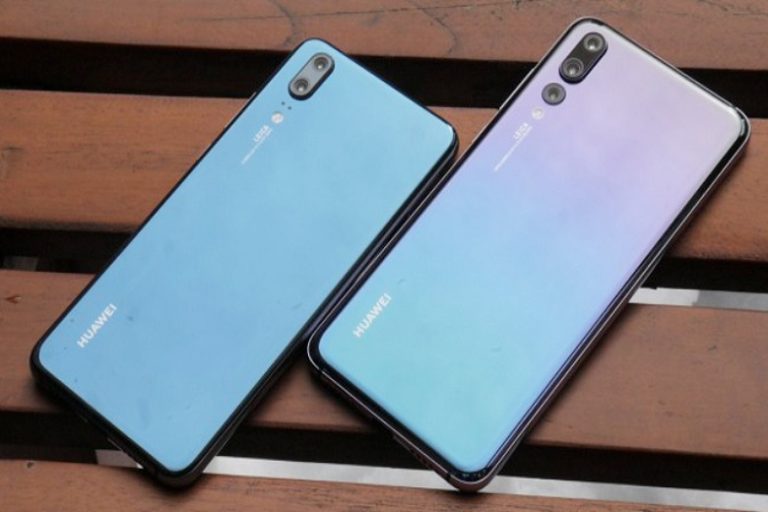 Huawei P20 Pro vs Google Pixel 2 XL: Design
Both IP67 water and dust resistant
Both use metal and glass combination
P20 Pro has front-facing fingerprint sensor
Pixel 2 XL has rear fingerprint sensor
The Huawei P20 Pro appears to take some of its design influences from the Apple iPhone X, featuring a notch in the display at the front and a horizontally-aligned camera setup on the rear.
There is a metal core, coupled with a glass front and rear and the P20 Pro offers IP67 water and dust resistance. Measuring 155 x 73.9 x 7.8mm and weighing 180g, the P20 Pro comes in three colour options with a front-mounted fingerprint sensor and no headphone jack.
The Google Pixel 2 XL meanwhile has slightly larger bezels at the top and bottom of its display, resulting in no notch in the screen and a fingerprint sensor on the rear. Like the P20 Pro, a combination of metal and glass makes up the design but the rear of the Pixel 2 XL is mainly metal, with just a small glass panel section at the top. It comes in two colours.
The P20 Pro is also IP67 water and dust resistant like the P20 Pro and it also ditches the headphone jack. Google's device is slightly larger though, measuring 157.9 x 76.7 x 7.9mm, but it is lighter than Huawei's at 175g.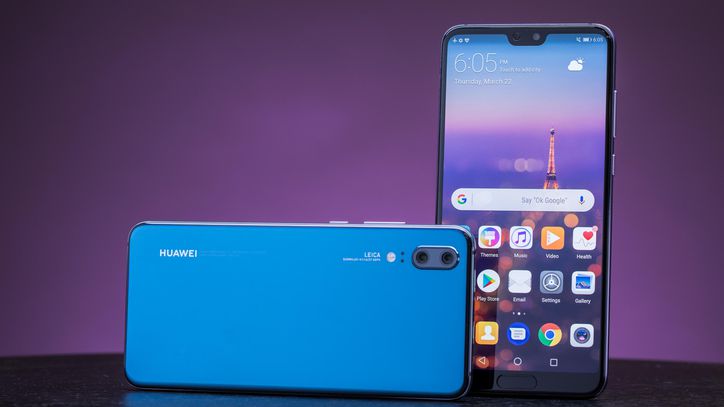 Huawei P20 Pro vs Google Pixel 2 XL: Display
Both 6-inch displays
Both AMOLED panels
Both 18:9 aspect ratios
Pixel 2 XL has higher resolution
The Huawei P20 Pro features a 6.1-inch FullView OLED display with a Full HD+ resolution. This means 2240 x 1080 pixels across the screen, resulting in a pixel density of 408ppi.
The Google Pixel 2 XL also has a 6-inch OLED display but it bumps the resolution up to Quad HD+ for 2880 x 1440 pixels and a pixel density of 538ppi, meaning it should deliver crisper and sharper images than the P20 Pro.
Both devices offer 18:9 aspect ratios, but the P20 Pro has the notch at the top of the display, while Google's display is uninterrupted. That said, it is possible to hide the notch with software on the P20 Pro for a more seamless look.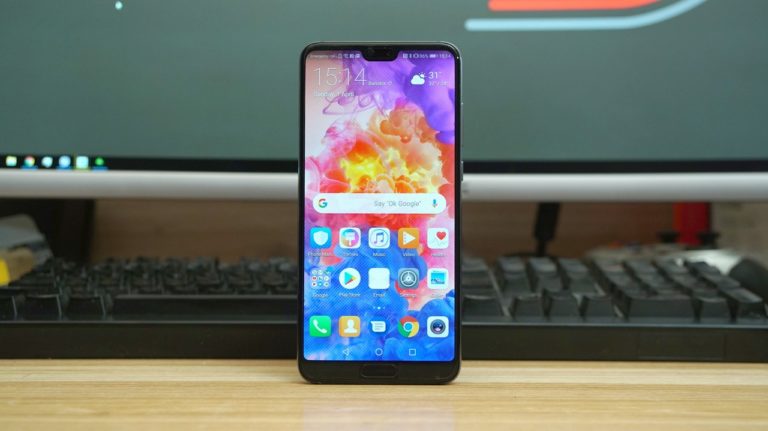 Huawei P20 Pro vs Google Pixel 2 XL: Hardware
P20 Pro: Kirin 970, 6GB RAM, 128GB storage, 4000mAh battery
Pixel 2 XL: Snapdragon 835, 4GB RAM, 64GB storage, 3520mAh battery
The Huawei P20 Pro runs on the company's Kirin 970 chip, coupled with 6GB of RAM and 128GB internal storage. There is also a 4000mAh battery on board.
The Google Pixel 2 XL features the Qualcomm Snapdragon 835 processor, 4GB of RAM and 64GB of internal storage, meaning the P20 Pro is the more powerful of the two but it is worth remembering the Pixel 2 XL is six months older. The Pixel 2 XL has a smaller battery capacity too at 3520mAh.
Neither the Huawei P20 Pro or the Google Pixel 2 XL have microSD for storage expansion and as we mentioned previously, neither device offers a 3.5mm headphone jack, opting for USB Type-C only for both charging and headphones.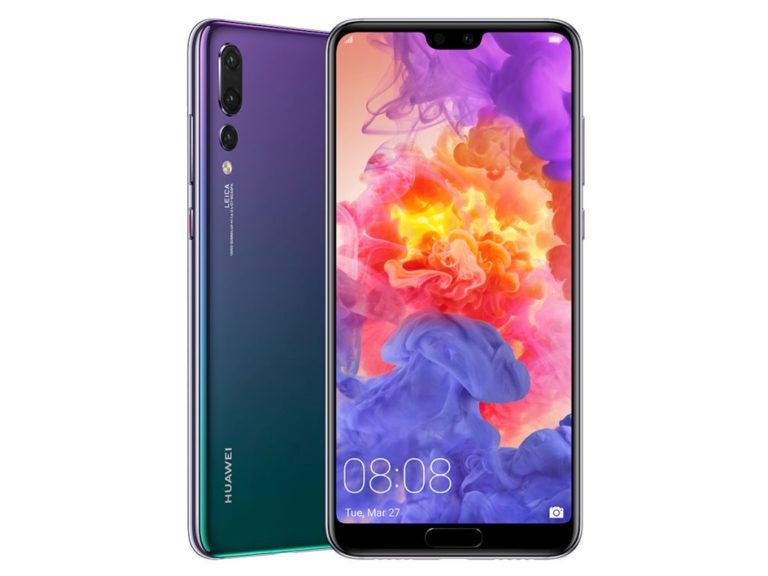 Huawei P20 Pro vs Google Pixel 2 XL: Cameras
Triple rear camera on P20 Pro
Higher resolution front camera on P20 Pro
Pixel 2 XL single front and rear cameras
The Huawei P20 Pro has three Leica cameras on its rear. There is a 40-megapixel RGB sensor with an aperture of f/1.8 and a 20-megapixel monochrome sensor with an aperture of f/1.6 arranged together and designed to create higher quality photos by capturing more data.
The third sensor on the rear is an 8-megapixel sensor offering 3x optical zoom and an aperture of f/2.4 and it sits below the dual combo. This sensor can be combined with the 40-megapixel sensor for 5x Hybrid zoom. Huawei has also placed a 24-megapixel sensor on the front of the P20 Pro with an aperture of f/2.0.
The Google Pixel 2 XL has a singular 12.2-megapixel camera on the rear with an aperture of f/1.8 and a singular 8-megapixel camera on the front with an aperture of f/2.6. The rear camera offers laser and phase detection autofocus, as well as optical and electronic image stabilisation, while the front has fixed focus.
Huawei promises plenty from the P20 Pro's triple camera, though as we have yet to test it in full, it is currently unclear which of these two devices will offer the better performance. We have tested the Pixel 2 XL however and while it misses out on some novelty, it is almost certainly the best performing single-lens camera on the market.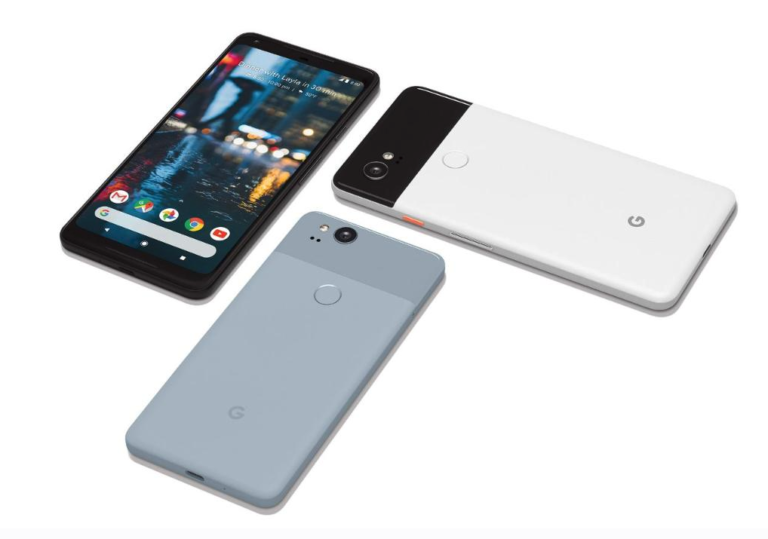 Huawei P20 Pro vs Google Pixel 2 XL: Software
Both Android Oreo
P20 Pro has EMUI over the top
Pixel 2 XL pure Android
The Huawei P20 Pro features Android Oreo at its core, but Huawei places its Emotion interface over the top, meaning it looks very little like stock Android. There are plenty of customisation and options and the more recent versions of EMUI have offered a more natural Android feel but it isn't pure Android.
The Google Pixel 2 XL meanwhile runs stock Android. It is the poster boy for Android software so you don't get any bloatware or extras, just pure, vanilla Android at its best. This means the Pixel 2 XL is one of the first to receive any software updates too so you'll get access to the latest features as they arrive.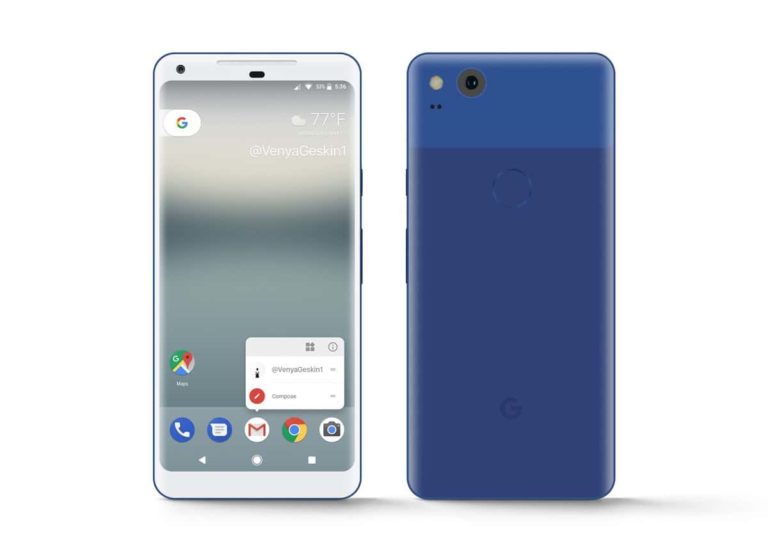 Huawei P20 Pro vs Google Pixel 2 XL: Price and conclusions
P20 Pro costs £799/$1119
Pixel 2 XL costs £749/$1049
Exclusive deal
Exclusive market leading deal: We have secured an incredible offer for our readers that are wanting to purchase the Huawei P20 Pro which is the best offer in the market right now. Don't forget, if you pre-order before the 5th April 2018, you will get a free pair of Bose headphones that are worth £329.95 for absolutely free which makes this an even better offer.
Huawei P20 Pro 64GB with 32GB 4G data, unlimited minutes and unlimited texts on Vodafone for only £45.00 a month. Over 24 months, that is £1,080 and if you pre-order today, you will get a free pair of headphones. This tarriff also comes with 24 months of Sky Sports or Spotify or NOW TV Subscription. Click here to see this amazing offer.
The Huawei P20 Pro costs £799/$1119 while the Google Pixel 2 XL costs £749/$1049 so there isn't much difference in price. The Huawei P20 Pro is impressive on paper, offering that triple camera setup on the rear, a lovely quality design and plenty of power inside too.
The Google Pixel 2 XL meanwhile, delivers great camera performance, good battery performance and a solid build quality in real-world use. The design doesn't make the best use of space and the Huawei P20 Pro offers more RAM, storage and a larger battery capacity but the Pixel 2 XL is still a powerful phone.
The decision between these two devices will likely come down to design preference or software preference. The Pixel 2 XL offers Android at its best, while the P20 Pro offers a great design and an interesting camera setup that we will compare to Google's single offering when we review it in full.
Best contract, upgrade and SIM free plans
Using the phone deal chart below you can use the drop-down menus and sliders to find the perfect contract plan for you. Whether you want more data or unlimited minutes, our price comparison table updates in real time offering you the best deals.
Price is obviously a key factor and whilst you can lower the monthly cost of the contract by paying a higher upfront cost, most will prefer to spread the cost over the course of the contract period.
Mobile phone users are increasingly finding it difficult to stick to contracts offering less data as more and more content is demanding bandwidth with video content being consumed more daily.
"Search by Handset" will allow you to choose the phone you want the best deals for.
(pocket-lint.com, https://goo.gl/pnszPv)
Comments
comments