HTC is rumoured to be announcing the U12+ in May and it is thought it will be the company's only premium smartphone in 2018.
The device has been the subject of plenty of speculation over the last couple of months, with rumours heating up as its launch date gets closer. How might the HTC U12+ compare to its predecessor, the U11+, though? We've put them against each other based on the latest claims.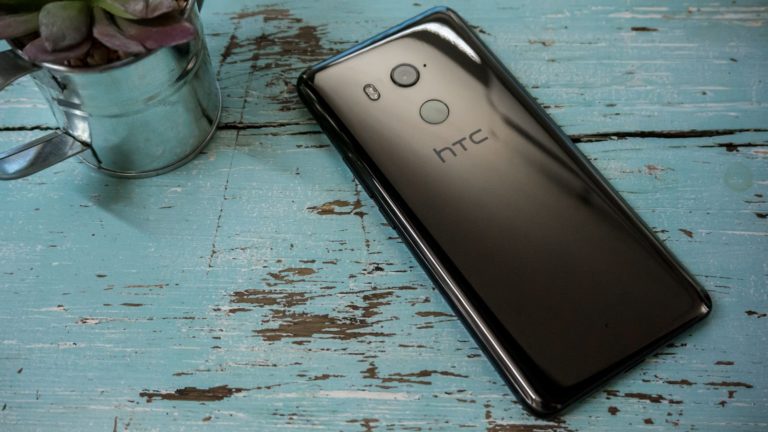 HTC U12+ vs HTC U11+: Design
IP68 water and dust resistance expected on both
Liquid Surface design expected on both
U12+ expected to come with dual-rear camera
The HTC U11+ features a Liquid Surface rear, offering a high quality design that shimmers and reflects light for a lovely finish. It measures 158.5 x 74.9 x 8.5mm, weighs 188g and it offers IP68 water and dust protection.
The front is made up of almost all screen, though there are slim bezels at the top and bottom, while the sides of the HTC U11+ are squeezable offering access to any app or feature you choose. On the rear, there is a circular fingerprint sensor, coupled with a single camera sensor and the HTC logo.
The HTC U12+ is rumoured to continue down the Liquid Surface path and it is also expected to be IP68 water and dust resistant. Measurements have yet to be detailed but leaked images suggest it may be slimmer than its predecessor. An all-screen front is expected again, though with slimmer bezels and the U12+ is also expected to retain the squeezable sides.
Based on the leaked images, the U12+ may change things up on the rear however. It looks like the circular fingerprint sensor will remain but the rear camera appears to be a dual-system setup rather than the singular one found on the U11+.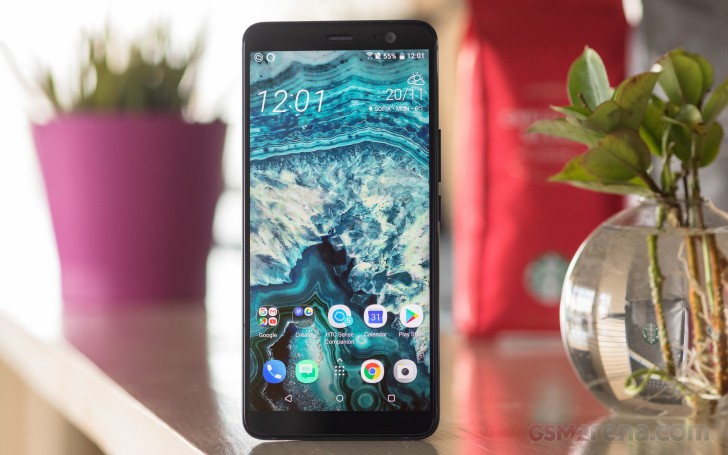 HTC U12+ vs HTC U11+: Display
6-inch LCD displays on both likely
Both expected to have Quad HD+ resolutions
18:9 aspect ratio on both
The HTC U11+ has a 6-inch Super LCD 6 display that offers a Quad HD+ resolution of 2880 x 1400 for a pixel density of 537ppi.
The display is protected by Corning Gorilla Glass 5 and it features an 18:9 aspect ratio with a DCI-P3 wide colour gamut.
Based on the rumours, HTC will be sticking to its guns in terms of display for the U12+. Leaked specs suggest a 6-inch LCD display again with a 2880 x 1400 pixel resolution and an 18:9 aspect ratio, meaning the same 537ppi and likely the same experience.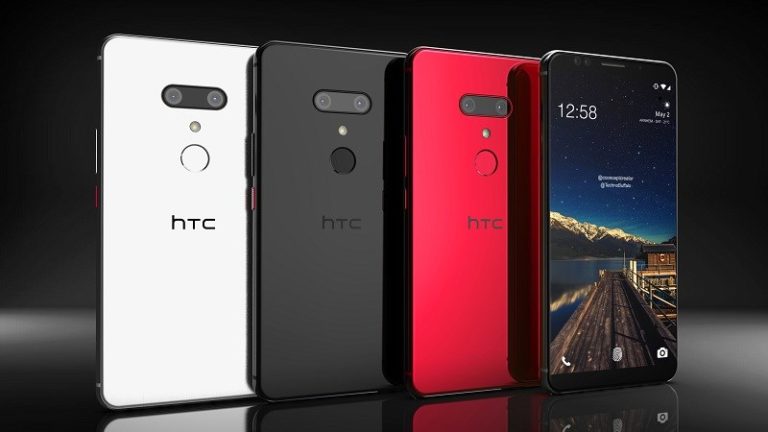 HTC U12+ vs HTC U11+: Hardware
U12+ likely to have more advanced processor
U12+ thought to be coming with double storage
Larger battery expected in U11+
The HTC U11+ runs on the Qualcomm Snapdragon 835 platform, supported by either 4GB of RAM and 64GB of storage, or 6GB of RAM and 128GB of storage. Both models offer microSD support and both come with a 3930mAh battery capacity that supports Quick Charge 3.0.
The HTC U12+ is expected to arrive on the Qualcomm Snapdragon 845 platform with up to 6GB of RAM and up to 256GB of internal memory. It is not yet clear what models will appear as there have been suggestions of a 64GB model and a 128GB model too, meaning there could be three.
All models are likely to offer microSD support however and based on the leaks, a 3420mAh battery, which would slightly smaller than the U11+'s capacity.
The U11+ doesn't offer a 3.5mm headphone jack, with HTC offering USonic headphones powered by USB Type-C instead so we would expect the same for the U12+, along with BoomSound Hi-Fi edition for great on-device audio again.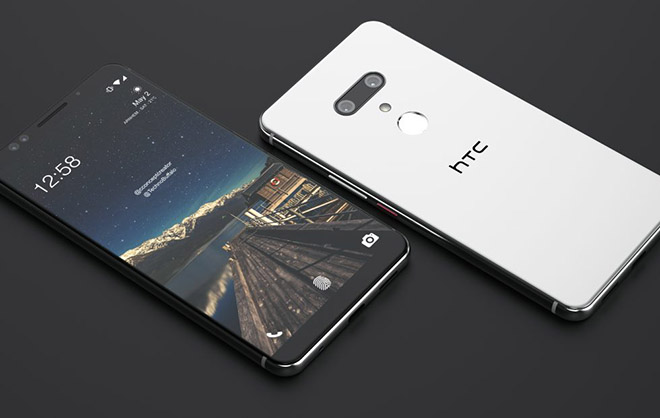 HTC U12+ vs HTC U11+: Cameras
Dual camera systems expected on U12+
12MP + 16MP expected on U12+ rear
8MP + 8MP expected on U12+ front
The HTC U11+ comes with a 12-megapixel UltraPixel 3 sensor featuring an f/1.7 aperture, optical image stabilisation, UltraSpeed Autofocus and a dual LED flash. There is a Pro mode for manual control and it is capable of 4K video recording with Hi-Res audio, 3D Audio and Acoustic Focus recording with four microphones.
On the front of the HTC U11+, there is an 8-megapixel camera with an 85-degree field of view and an f/2.0 aperture. It is capable of features including Auto Selfie, Voice Selfie and Live make-up.
The HTC U12+ meanwhile, is expected to come with a dual-rear camera made up of a 12-megapixel sensor and a 16-megapixel sensor. The front cameras are also claimed to be a dual setup, with two 8-megapixel sensors.
No details on features have been revealed as yet but we expect to see things like portrait mode, like we saw on the HTC M8 back in 2014, as well as Pro mode like on the U11+.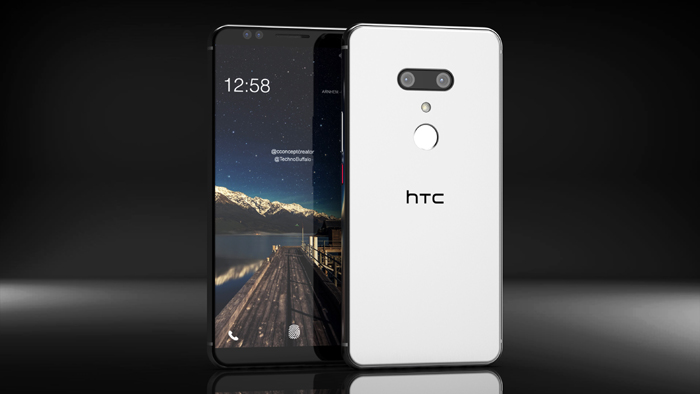 HTC U12+ vs HTC U11+: Software
Both should run on Android Oreo with HTC Sense
U12+ might come with HTC Face Unlock
The HTC U11+ runs on Android Oreo with HTC Sense over the top and the U12+ is likely to offer the same. HTC Sense has been trimmed back over time, offering significantly less bloatware on top of stock Android than when the interface first arrived.
You'll still find HTC's own camera and the BlinkFeed launcher, as well as a couple of other HTC apps, but in most part, the bulk is reduced in favour of Google's core apps and services. The U11+ introduced Edge Sense, which allowed users to customise options for the squeezable sides and the U12+ will launch with Edge Sense 2.0.
The U12+ is also expected to launch with HTC Face Unlock, a feature that was introduced on the HTC U11 Eyes.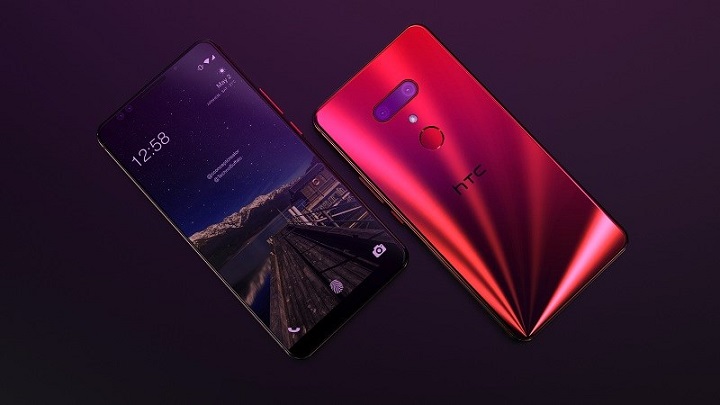 HTC U12+ vs HTC U11+: Price and conclusion
There has yet to be any concrete rumours surrounding the price of the HTC U12+, though it has been claimed that the addition of the "+" is to allow the device to align up against the Samsung Galaxy S9+. If this alignment includes price, we could be looking at a £850/$1190 phone, though hopefully the price might be closer to the HTC U11+'s £700/$980.
Based on the speculation, the HTC U12+ will offer a similar but more refined design compared to the U11+, dual camera systems and a more advanced processor with more memory. As nothing is confirmed yet, we will update this feature when the official details appear though so watch this space.
(pocket-lint.com, https://goo.gl/tUdH4e)
Comments
comments