Once the world's top smartphone maker by volume, Taiwan's HTC is now seen by many as a worthless brand.
Once the best-selling brand for Android phones, HTC's globalmarket share has dwindled to less than 2 per cent.
Its share price has plunged more than 60 per cemt this year amid fierce competition from Apple, Samsung and China's Huawei and Xiaomi.
"The stock market is actually pricing in future losses of the company. HTC is on a losing streak as its research and development has failed to excel in high-end phones and its prices in low-end ones are not competitive enough," said Masson Li, Taishin Securities Investment Advisory Co. General Manager.
And things could get worse, as HTC forecast a net loss and up to a 43 per cent decline in sales for the third quarter.
The company is attempting to turn things around by targeting only the high-end market, a shift from its earlier focus on low-end products.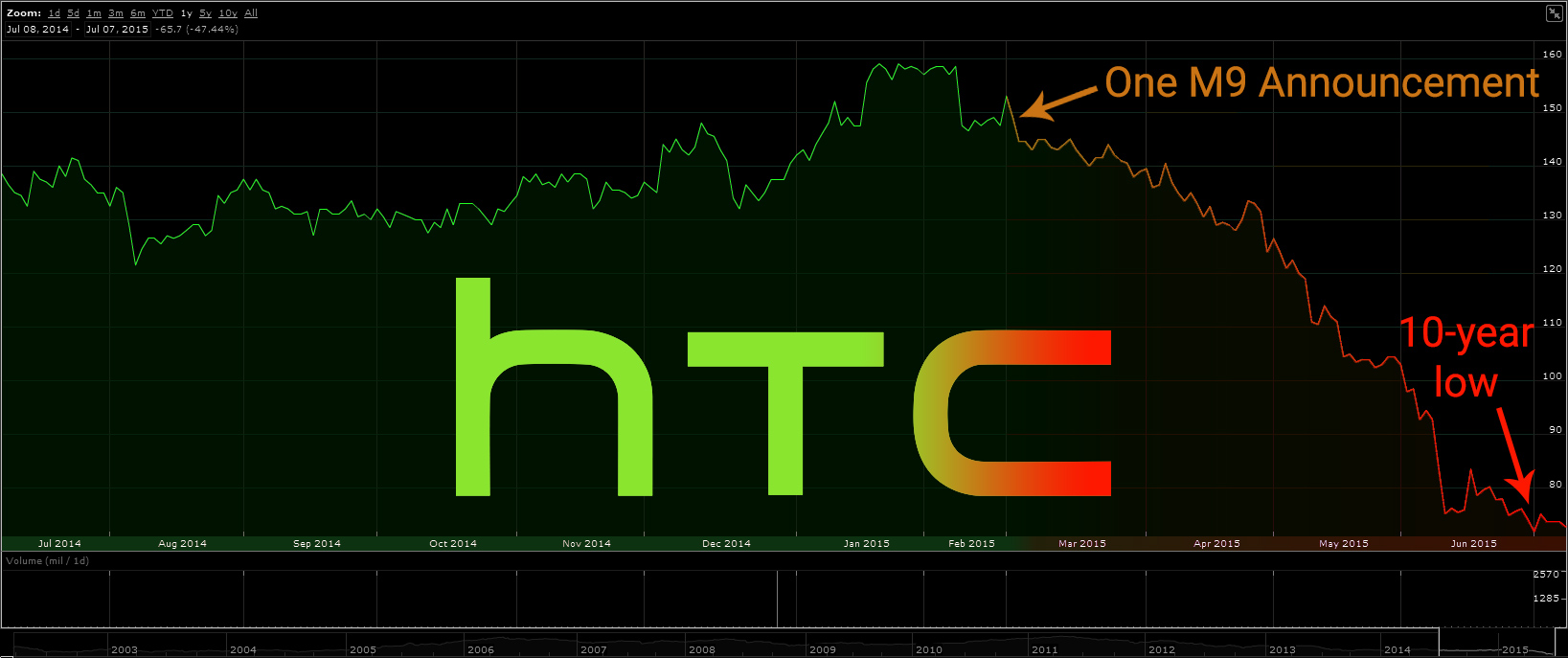 But analysts remain skeptical.
"You can see the functions of HTC's new high-end phones are not as competitive as the first-tier makers. This reflects a lag in its R&D, making it very difficult for HTC to regain the high-end market share," Mr Li said.
HTC's problems may be an indicator of what is to come for other Taiwan's smartphone makers, as future growth, especially in emerging markets, comes under great pressure.
"Mobile phones under US$100 would be most popular in the emerging markets. Local brands and Chinese brands would all be fighting for market share. This could put Taiwanese companies under great pressure in terms of profit and market share," said Eddie Han, analyst for Market Intelligence & Consulting Institute.
HTC is now pinning its hopes on the new and improved flagship M9 model later this year. It is also extending beyond the smartphone business by unveiling a new virtual reality headset and game system.
(channelnewsasia.com)
Comments
comments