OUR EARLY VERDICT
ZTE Blade V8 Pro is a feature-charged budget phone that comes with a lot of perks you'd find on a flagship, including a dual-camera system and fingerprint sensor. You won't get the fastest phone or the latest version of Android, but it's fitting for the price.
FOR
Flagship features at a cheap price
Nice textured back
Finally coming to the US
AGAINST
Launched with Android Marshmallow
QuickCharge 2.0 two steps behind
GSM limits carriers in the US
ZTE Blade Pro V8 is the Chinese phone maker's budget phone that steals away flagship smartphone features while maintaining an incredibly cheaper price.
It's an Android phone with a dual camera system, a fingerprint sensor and a big battery that competes with some of the best cheap phones in the UK and US.
The biggest surprise to us at CES 2017 was that the feature-filled Blade phone series is finally coming to the US. ZTE is trying to make a name for itself as the current No. 2 'no contract' phone maker.
While it doesn't go as far as using a top-of-the-line Snapdragon chip, pushing the its 1080p display to the limit or running the latest version of Android, everything that's here is a bargain for thrifty shoppers.
Price and release date
The ZTE Blade V8 Pro is appropriately coming to the US 'full throttle' with pre-orders kicking off today in the midst of CES 2017. You can find it at retailers like NewEgg, B&H Photo and ZTE's official website.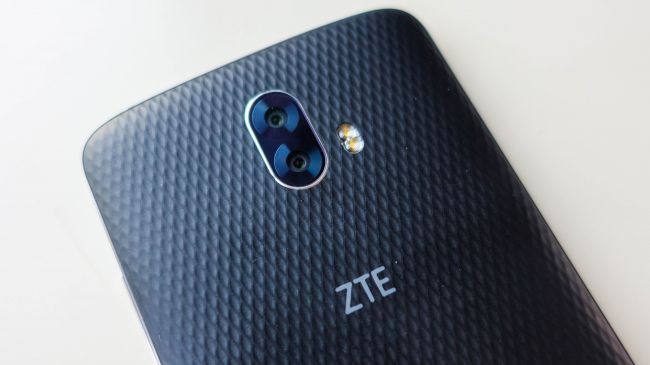 The best part is that it only costs $229 in the US (which is roughly 186 in the UK and 314 in Australia). That's much cheaper than phones that normally tout features like a dual-lens camera on back.
Design and display
ZTE Blade V8 Pro is a likable-looking inexpensive phone – one that's all budget on the front and party on the texturized back.
It measures 156 x 77 x 9.1mm, which means it isn't the slimmest smartphone, but it's easy enough to hold with one hand and fit in your skinny jeans pocket.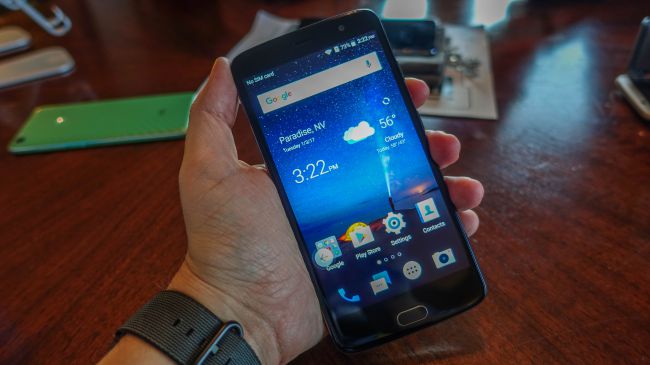 The 5.5-inch Full HD display gives you a 1080p resolution that's perfectly fine for everyday use, but don't expect it to ever be suitable for a VR close-up. Often times, Quad HD screens look pixelated as it is.
The screen is protected by Gorilla Glass 3, while a fingerprint sensor on the other side protects your phone from strangers with a biometric entry to the lockscreen and Android Pay.
Caution. This is a GSM-only phone – meaning in the US it won't work on Verizon or Sprint – but it does include a dual SIM card tray that can otherwise be used for a microSD card slot. That's great for overseas use.
Dual lens camera and battery life
The big highlight here is the fact that there's a dual lens camera on the back of the ZTE Blade V8 Pro, even at its incredibly cheap price point.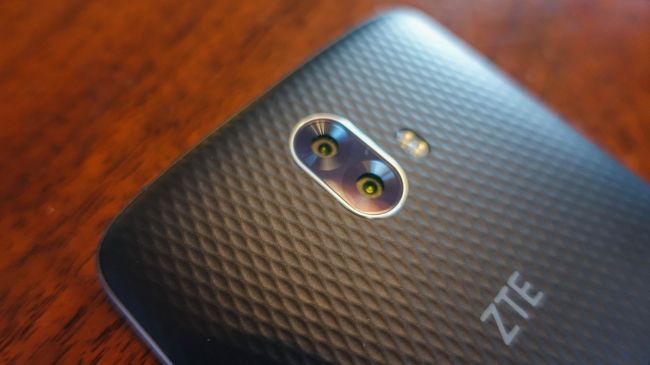 It consists of two 13MP cameras that combine vibrant color and high contrast black-and-white photos into a superior master image.
While we need to get more time with the Blade V8 Pro to test out the quality, we were able to fiddle around with the camera app and edit some photos, including a black-and-white sketch mode.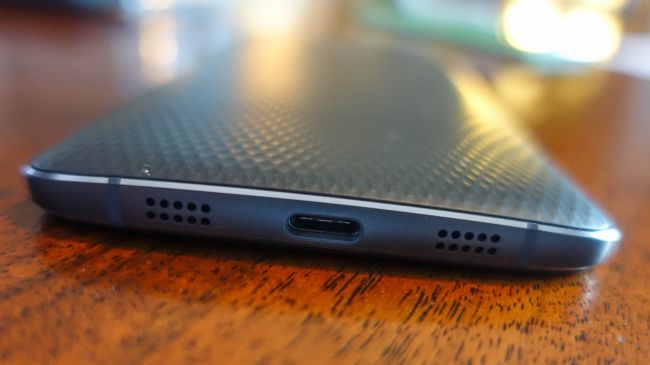 You get a healthy battery size here, with a 3140mAh capacity that easily tops other budget phones in the same price range that haven't broken the 3,000mAh ceiling yet.
However, the charging standard is now two generations behind, with Qualcomm QuickCharge 2.0 faster charging things at speeds we first saw in 2014.
Specs and Software
ZTE Blade V8 Pro contains a fast enough Qualcomm Snapdragon 625 chipset, but it's by no means the fastest processor out there.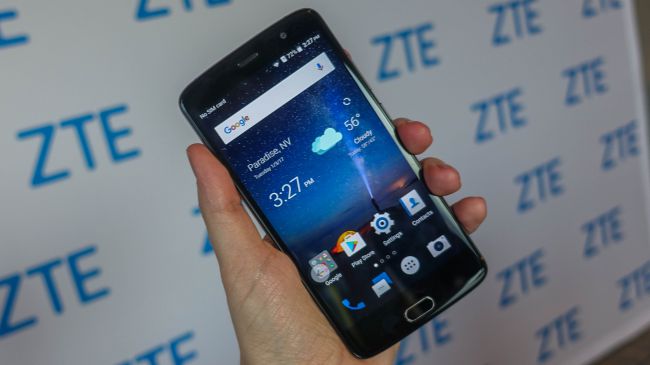 This won't be a problem for most people on a budget. Just don't buy into this phone expecting the brand new Snapdragon 821 on the Google Pixel and Google Pixel XL or its Snapdragon 835 sequel that's about to tear up 2017.
The phone is also running Android Marshmallow, which isn't the latest version of Google's operating system. However, it could get Android 7.0 Nougat in the future, we're told.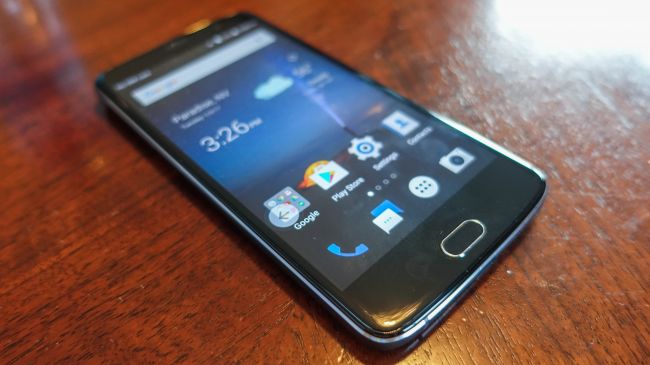 Early verdict
ZTE Blade V8 Pro has a lot of the features we've liked about flagship phones, and it offers them at a much cheaper price.
You won't get every major feature of top Android phones, but there's definitely a bang for your buck here. If you've been envy of dual-lens cameras and fingerprint sensors, this is one to consider.
(techradar.com, https://goo.gl/Xed6Xn)
Comments
comments