OUR EARLY VERDICT
A solid performer, albeit a little slow to use and will only suit those looking for a very basic, well-made Android smartphone
FOR
Nice design
Expandable storage
AGAINST
Only 8GB internal storage
Sluggish performance
The Nokia 2 is the latest handset from HMD Global, the brand behind the Finnish phone-maker's renaissance, and it's designed to do one thing: bring a decent smartphone experience at a lower cost.
It's not got a high cost, coming at €99 (around $115, £85, AU$150) , but it's got a lower-end spec list to match – but with a more premium styling to make it feel more premium than the price tag might suggest.
Is that something that's possible for any manufacturer, let alone one that's barely a year into a reboot?
Nokia 2 price and release date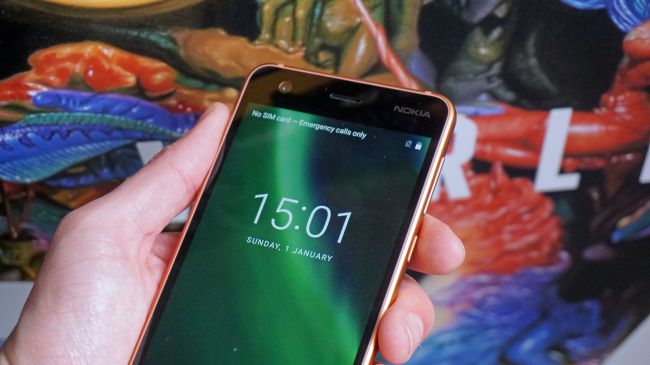 As mentioned, you'll be able to pick up the Nokia 2 for €99 (around $115, £85, AU$150) , which is a thoroughly competitive price point for a a smartphone with pretty much any spec list.
The Nokia 2 release date is set for 'early 2018', with exact locations for launch yet to be confirmed.
Design and screen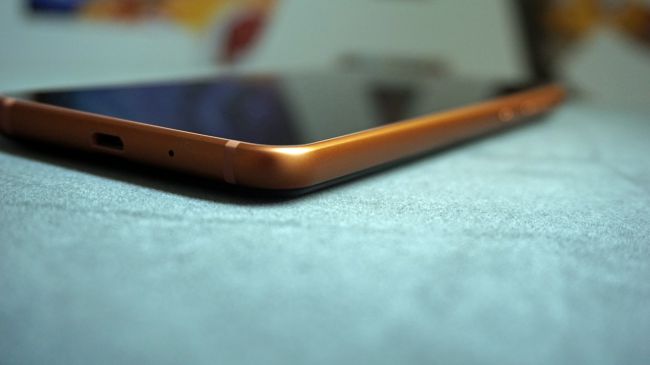 The Nokia 2 looks like a phone that's far more expensive than it should be. Especially in the copper color, which mirrors that of the high-end Nokia 8, it instantly feels nicer in the hand.
Sadly only the rim is metal and colored (the black version looks more muted too), and the plastic back doesn't feel as expensive. It also sucks up any oil or fingerprints, so can look messy easily. You can remove the back cover to access the SIM port and microSD slot, but the battery isn't removable.
However, it's a well-made phone, solid in the hand and bringing the 5-inch screen to the fore nicely. There's no fingerprint scanner (as you can imagine for the price) but it's also got the buttons in the right place for locking and unlocking easily.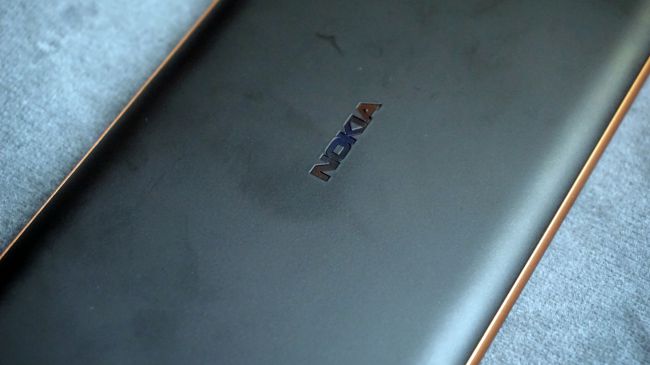 Fingerprints are not the Nokia 2's friend
The headphone jack is present and correct, and it's still using microUSB, rather than USB-C at the bottom for connections… again, just what you'd expect at this price point.
We were actually impressed with the HD screen, which is pretty low-res by today's smartphone standards. While it's nowhere near as powerful as other phones, it's clear and bright enough to not irritate – and you don't feel like it's that low-res in the hand.
Predictably, a movie experience isn't as strong, but for a quick YouTube session it's just fine.
Camera and battery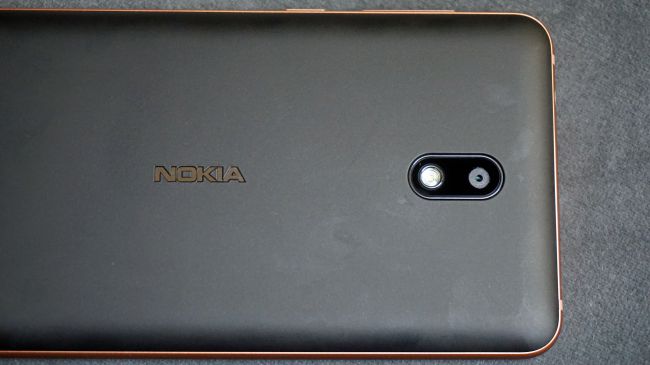 The Nokia 2 has a 8MP sensor, with not a lot else to really say about it. The pictures it takes are clear enough, pack some sharpness and focus in a fairly decent time.
However, the quality is far from sterling, and you'll be using this to capture memories when needed, rather than a phone you put in your pocket to really get some cracking snaps.
Again, this is entirely acceptable for the price point, and we've seen cheap phones take far worse photos – although the camera interface is slow and doesn't really offer than many customisation options.
However, there is a flash, which is something that's often overlooked.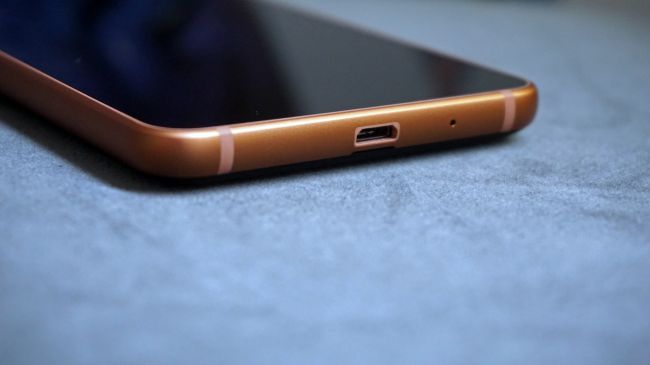 The Nokia 2 battery life is obviously something we couldn't test in the few hours we had with the phone, but HMD is claiming that it'll last two days without a charge – something that could well bear out given the spec list, as it has a 4100mAh battery pack inside.
That's probably because you're not going to be a power user if you go for a phone like the Nokia 2, so for its main role of 'sitting quietly in a pocket' it'll save some decent battery power – the lower-power Snapdragon 212 CPU, along with 1GB  of RAM will help that too.
Interface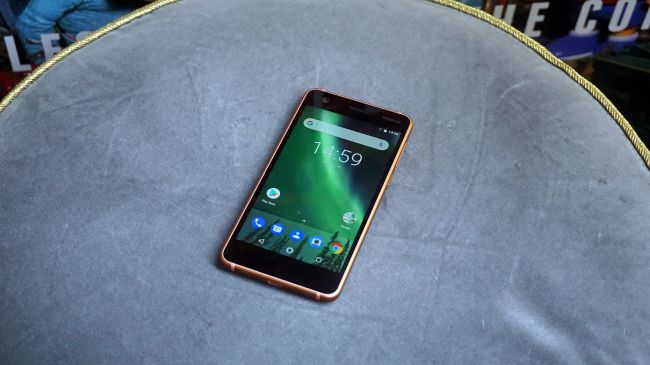 The only place that the Nokia 2 falls down is in the operation, and that's fairly considerable. Swiping around the home screen, firing up the camera, jumping into the settings is all very slow and juddery – which isn't what you want from any phone.
That said, it's at least predictable in its speed, so you know when you're going to have to wait for something to load. If you're not going to use the phone a lot, that's not going to be the biggest problem, but if you want to use lots of apps or just constantly use the web browser or camera then you're going to struggle.
It's only got a very paltry 8GB of storage on board, and while you can add in a microSD card into the mix (up to 128GB) that won't help if you want to download loads of songs on Spotify or have plenty of apps on board.
Early verdict
It's hard not to be a little impressed with what HMD's put together with the Nokia 2, as it all comes together in a robust package for not much cash.
The performance of the phone suffers from the lower spec list, but there has to be some offset to allow for the price – that said, we hope that the HMD engineers tune up the speed a little before launch, as our prototype unit doesn't work fast enough to not grate.
But overall, the Nokia 2 has a great design for the cost, an acceptable camera, possibly strong battery life and brings some of the decent elements from more expensive phones to a cheaper unit.
(techradar.com, https://goo.gl/v2pGGx)
Comments
comments