OUR EARLY VERDICT
The Honor 7X looks to have all the makings of a great mid-range smartphone, and the ability to be able to get an 18:9 screen on a phone at this level is not something we expected to see so soon.
FOR
Vibrant 18:9 display
Premium feel metal design
AGAINST
One storage option
Doesn't use USB-C
Honor has previously blown us away with what it can put in cheaper handsets, but the Honor 7X has now made a big jump by bringing 18:9 bezel-less displays to the mid-range market for the first time.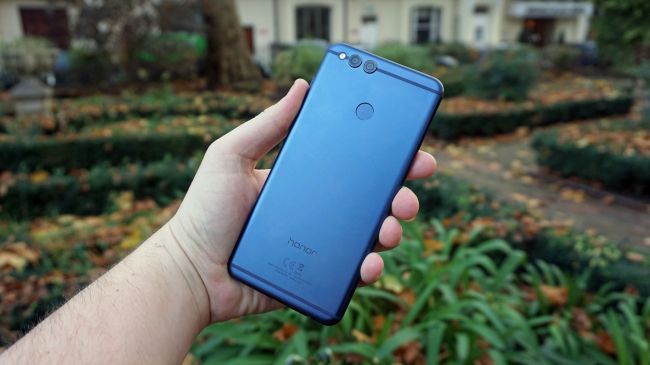 This is especially surprising as the Honor 9 – which the company launched earlier this year – still has an older format 16:9 display, unlike most other flagship devices this year.
But following on from the Honor 6X was going to be a hard thing to do for the brand, so does the Honor 7X innovate enough to make it another great affordable phone?
Honor 7X price and release date
Little is known for sure about the price of the Honor 7X. We don't know when Honor will share the pricing information, but it's expected to be around the same price as the Honor 6X was at launch.
That phone cost $249.99 (£229, about AU$390). We also know the Honor 7X will be coming to the UK on December 5, but it's not clear what date it'll be launching in other markets.
Design and display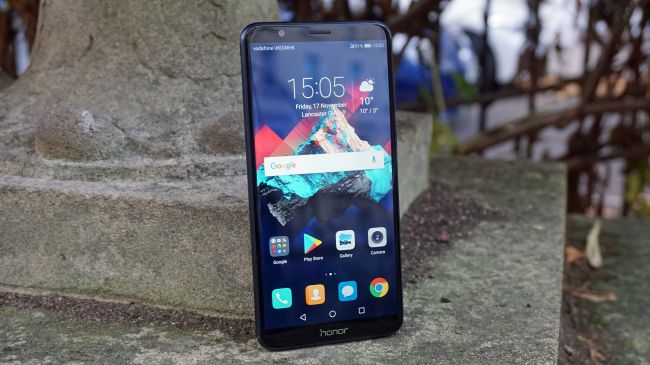 The Honor 7X still features a full-metal uni-body design that's attractive, but this time the back of the phone is flat so it doesn't sit in the hand as comfortably.
It does make it thinner than most other phones right now though and if you're looking for a slimline device this is an appealing one.
On the bottom edge sits a 3.5mm headphone jack, which will be useful if you still use wired headsets, you'll also find the micro USB port and speaker grille on this edge.
In our limited testing we have found it easy to block the speaker when listening to video, but that may be something muscle memory helps us avoid.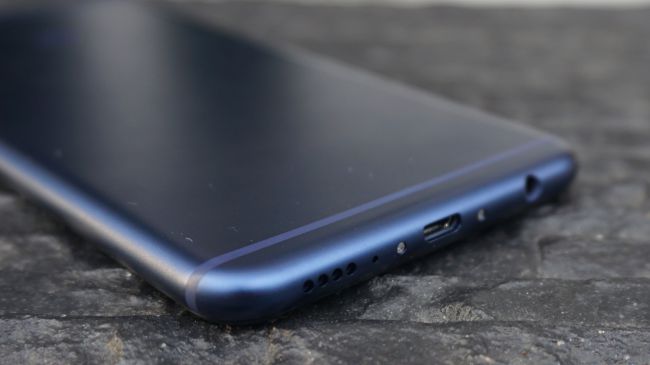 The rear of the phone has a premium finish, but the metal doesn't feel as nice as when you're holding the glass-backed Honor 9. The fingerprint sensor also sits on the rear, which we found easy to reach with the phone in the hand.
Honor is toting the 7X's display as a major upgrade, and it's certainly impressive that the company has managed to squeeze in an almost 6-inch display into the body of a normally 5.5-inch phone.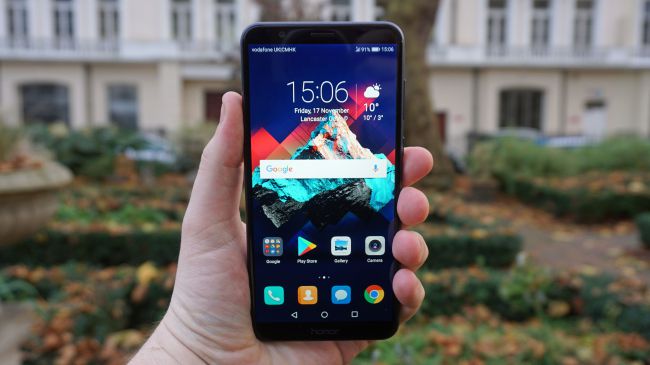 The 5.93-inch screen goes closer to the sides of the device than some other phones, but it's not as attractive as the way the iPhone X or Samsung Galaxy S8adopts the 18:9 aspect ratio.
We found the screen to be bold and vibrant though with a good resolution. It isn't as good as the screens on a lot of flagship devices, as it has a Full HD+ 2160 x 1080 resolution, equaling 408 pixels-per-inch, but the display is a great one considering the likely mid-range price of this phone.
Camera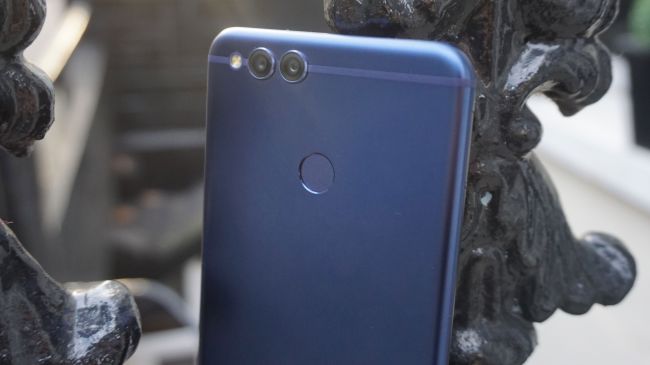 There's a dual-camera setup on the rear of the Honor 7X, with a 16MP sensor doing most of the heavy lifting and then a 2MP sensor to the side of it, which is dedicated to depth-sensing.
We've had a limited time with the camera so far, but taking the odd picture quickly has worked fast and given good results, though not anything mind-blowing just yet.
We'll be sure to play around with the improved wide aperture mode and further depth sensing features for our full review, plus there's the Portrait mode that we can't fully judge just yet.
There's also an 8MP front camera for your selfies. This comes with a few modes for you to play around with and there's a depth of field feature here too. As with the rear camera, expect more in-depth details about this in our full review.
Battery and interface
As we've not had the Honor 7X for long, we've yet to fully test out the battery. It's a 3,340mAh cell – just like in the Honor 6X – and that sounds to be enough for a full day's use, but it likely won't last longer than that.
Honor estimates that 12 hours of video playback is possible from 100% charge, but we'll be sure to put it through its paces for our full review.
One feature you may miss is fast-charge. Honor didn't see fit to add the feature to this phone, so you may have to wait a while for it to charge up.
The Honor 7X uses the company's own Emotion UI software, which provides a skin over the top of Android 7 Nougat.
We're yet to learn when the phone will get upgraded to Android 8 Oreo, but we've asked Honor the question and hopefully will hear more details soon.
Performance and specs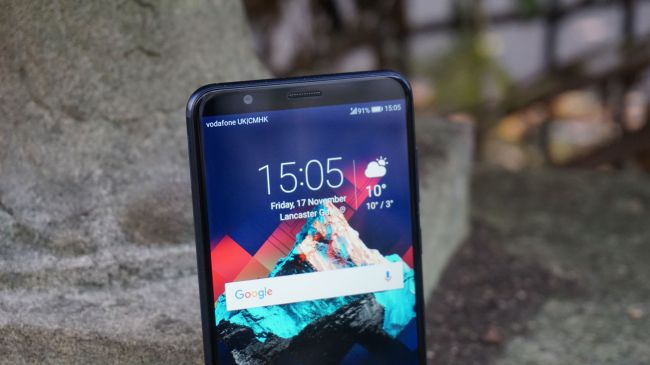 Inside the Honor 7X there's a Kirin 659 chipset as well as 4GB of RAM to use, which should be enough to smoothly run most apps and games.
We'd expect this to run a bit slower than most flagship phones, but it should be able to do everything you want it to, it'll likely just take a touch more time.
There's 64GB of storage as standard in the phone, but if you want to expand that you'll be able to have up to 256GB of microSD storage. If you do that though you won't be able to have two SIM cards in the phone and there's no option for 128GB or 256GB of internal memory.
Early verdict
We need more time and accurate pricing information for the Honor 7X to make a full judgement of the phone, but right now everything we've seen from the device is positive.
The combination of having an 18:9 display on a cheaper device is already an attractive idea, and that's before you consider the upgraded camera features and extra firepower under the hood.
(techradar.com, https://goo.gl/5K7H3q)
Comments
comments