Both the Galaxy S8 and S8+ are fantastic phones — in fact, we think they're the best Android phones available and Samsung is now taking orders on unlocked versions of the phones. But regular prices starting at $750, Samsung's latest phones are pretty expensive as well. And that only makes inexpensive Android phones even more appealing, particularly if they're not tied to any carrier.
As far as other unlocked Android phones go, the Pixel and Pixel XL from Google are terrific options, and while they're cheaper the the Galaxy S8 and S8+, it's not that much of a cost savings. If you'd prefer to spend less than $500 on your next smartphone, you can't go wrong with the OnePlus 3T ($439), the latest phone from OnePlus which features a better processor and longer battery life than its predecessor, our former top pick, the OnePlus 3. (Just be aware that OnePlus reportedly is working on a new version of its flagship phone for later this year.) Meanwhile, one of our favorite unlocked phones from 2016 — Huawei's Honor 8— has been updated to the latest version of Android.
If you're on a tighter budget, we also have recommendations for phones at lower prices, with the $229 Moto G5 Plus getting the nod as our favorite phone for less than $300 while the Blu R1 Plus is a good sub-$200 option. And with premium features increasingly appearing in budget phones, photography buffs will appreciate the dual-lens rear camera and optical zoom on the $329 ZenFone 3 Zoom — and that's before we talk about that phone's nearly 17 hours of battery life.
What to Look For
Most cheap unlocked phones can be purchased online via Amazon, Best Buy, Newegg and other retailers. Assuming you want 4G LTE speeds, the vast majority of these devices operate on GSM networks in the U.S. That means AT&T and T-Mobile, as well as discount carriers that run on those networks, such as Cricket Wireless, MetroPCS and Straight Talk. Some so-called multimode unlocked phones work with CDMA carriers like Sprint and Verizon, such as the Pixel and Pixel XL.
You can tell which networks an unlocked phone supports by looking at the bands on which it runs (e.g., 850 MHz; 900 MHz; 2,100 MHz; 1,900 MHz; 2100 MHz), but many online product descriptions will also tell you which providers are compatible. "Make sure it works on a carrier that offers good coverage in your area," advised Avi Greengart, research director for consumer platforms and devices at market research firm Current Analysis.
How We Test
We evaluate smartphones based on a wide range of criteria, including design, display, audio, features, performance, camera quality and battery life. Display evaluations include tests for brightness, color gamut and accuracy. For performance, we use a mix of real-world tests, as well as synthetic benchmarks. Our battery life test involves continuous Web surfing over 4G LTE with the display brightness set to 150 nits.
When reviewing phones in the unlocked value category, we place an emphasis on making comparisons to similarly-priced devices, as well as higher-priced handsets, to gauge their overall value.
ONEPLUS 3T – Best Under $500
OS : Oxygen

DISPLAY : 5.5 inches (1920 x 1080)

CPU : Snapdragon 821

RAM : 6GB
How do you improve on one of the best unlocked Android phones? You add a top-of-the-line processor to speed up performance and a bigger battery so that the phone lasts through the day on a charge. Powered by a Snapdragon 821 CPU, the OnePlus 3T can go toe-to-toe with the Pixel XL and Galaxy S7. It offers more than 10 hours of battery life, and its 16-megapixel front and rear cameras produce sharp-looking images (though quality can suffer in lower light). OnePlus argues that you don't have to spend a fortune to get a great phone, and the 3T is proof of that.
HUAWEI HONOR 8 – Best Under $400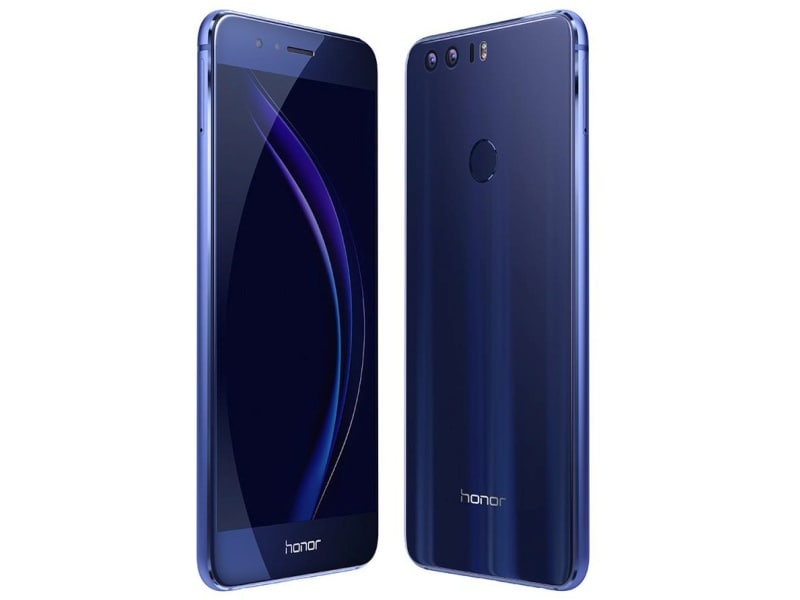 OS : Android 6.0 Marshmallow

DISPLAY : 5.2 inches (1920 x 1080)

CPU : Kirin 950

RAM : 4GB
The curved 2.5D glass that covers Huawei's phone and its curved metal frame give the $399 Honor 8 the kind of striking looks you'd expect from a much more expensive phone. But beauty is more than skin deep here: you also get a very capable smartphone with a sharp display and peppy performance. The Honor 8's standout feature, though, is its dual-rear cameras, which let you adjust the focus of your shot even after you've captured it. You'll sacrifice a little bit on battery life, but in exchange you'll get a capable handset with a sparkling look and feel. Huawei has rolled out Android Nougat to this phone, offering the latest version of Android to Honor 8 users.
MOTO G5 PLUS – Best Under $300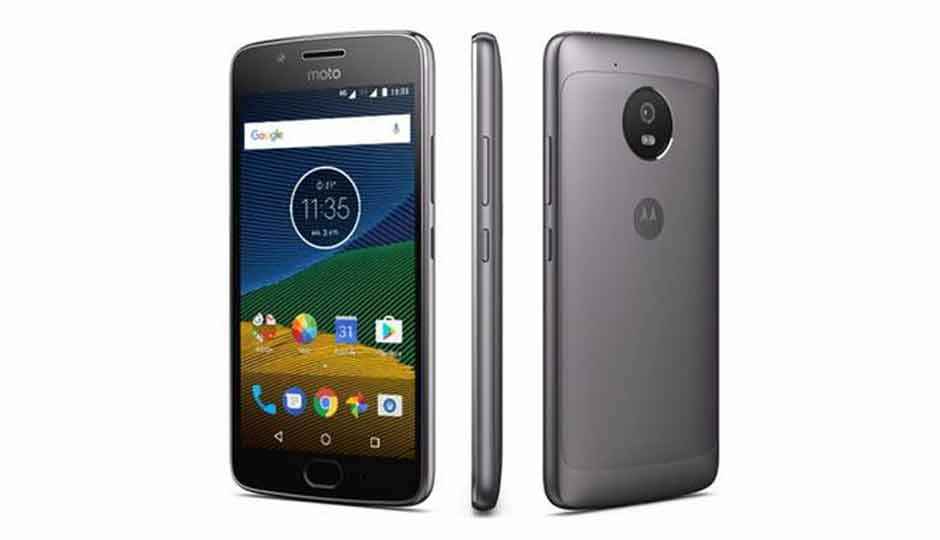 OS : Android 7.0 Nougat

DISPLAY : 5.2 inches (1920 x 1080)

CPU : Snapdragon 625

RAM : 2GB / 4GB
A bright, colorful screen, solid camera with dual-pixel autofocus technology and the latest version of Android highlight the latest version of Motorola's budget powerhouse. The Moto G5 Plus also lasts more than 11 hours on a charge and will work on both GSM and CDMA networks, giving you more carrier options. It's a good budget buy whether you opt for the $229 version with 32GB of storage and 2GB of RAM or pay up to double the RAM and storage on the $299 Moto G5 Plus. Amazon Prime members can enjoy further discounts on this phone.
BLU R1 PLUS – Best Under $200
OS : Android 6.0 Marshmallow

DISPLAY : 5.5 inches (1280 x 720)

CPU : MediaTek MT6737

RAM : 3GB
It's astounding how much phone $159 will get you with the Blu R1 Plus. The phone features a big 5.5-inch screen, a pretty handsome metal body and a surprisingly sharp 13-megapixel rear camera. On top of that, the R1 Plus lasted 10 hours and 36 minutes on our battery test, an hour longer than our current 9:32 smartphone average. While we would have liked to see the R1 Plus come pre-installed with the latest version Android instead of last year's Marshmallow, the R1 Plus will still satisfy budget-conscious shoppers looking for a sub-$200 phone.
ZENFONE 3 ZOOM – Best Budget Camera Phone
OS : Android 6.0 Marshmallow

DISPLAY : 5.5 inches (1920 x 1080)

CPU : Snapdragon 625

RAM : 3GB
If you're looking for a fantastic camera without spending upwards of $600 on a flagship phone from Apple, Samsung or Google, then Asus' ZenFone 3 Zoom is the handset for you. Like Apple's iPhone 7 Plus, the ZenFone 3 Zoom sports dual 12-megapixel rear cameras with a 2.3x optical zoom that's slighter longer than what Apple's phone can do. But the features don't stop there, because Asus has included a dedicated color correction sensor, built-in optical image stabilization and a fantastic pro-mode for manually adjust whatever settings you want. Up front, the ZenFone 3 Zoom doesn't either, featuring a 13-MP selfie cam that offers an even higher resolution than the shooters in back.
(tomsguide.com, https://goo.gl/qN3tj0)
Comments
comments