The Apple iPhone 6S and 6S Plus launched in September 2015, followed by the smaller iPhone SE in March 2016. Rumours started circulating around the Cupertino company's next bigger smartphones – likely to be called the iPhone 7 and iPhone 7 Plus – long before the iPhone SE hit shelves though.
Every year, normally in September, a new iPhone is released and every year the new device is speculated upon and leaked months and months in advance of its actual release.
This feature rounds up all the leaks and rumours surrounding the iPhone 7 andiPhone 7 Plus in one place. There has also been talk of an iPhone 7 Pro that will apparently sit above these two devices, which we will be rounding up in a separate feature. Rumours will be added as they appear but bear in mind nothing is confirmed so keep your excitement at bay.
Apple iPhone 7 and iPhone 7 Plus: Release date
Apple of course has confirmed absolutely nothing but if the last few years are anything to go by, it is likely the iPhone 7 and larger iPhone 7 Plus will appear sometime in the latter half of 2016.
The company usually holds an event shortly after the consumer electronics show IFA takes place in Berlin, notably never attending the show. The iPhone 6S andiPhone 6S Plus launched on Wednesday 9 September, which was the last day of IFA 2015.
This year's IFA takes place from 2 September to 7 September 2016. If Apple follows the same pattern, Wednesday 7 September could be the date we need to pencil in our diaries. It's anybody's guess at the moment though.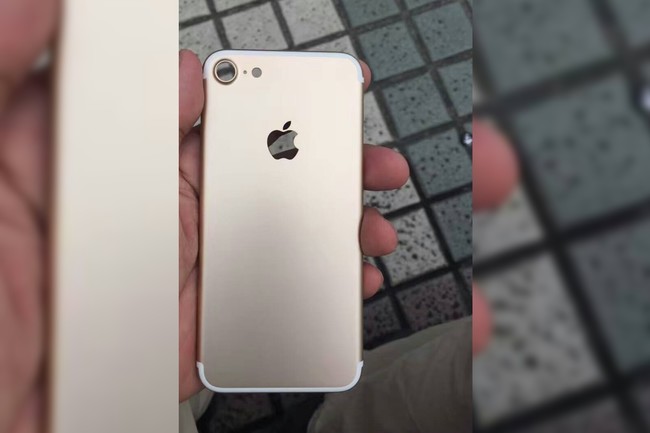 Apple iPhone 7 and iPhone 7 Plus: Design
Apple has followed a traditional release pattern in the past when it comes to design. Every two years, the iPhone sees a design spruce up and as 2015 was the "S" year, the iPhone 7 is due to see some more prominent changes than theiPhone 6S and iPhone 6S Plus presented. Rumours suggest that won't be thecase though.
MacRumors reported a source claims the iPhone 7 and iPhone 7 Plus's designs will be similar to that of the iPhone 6S and iPhone 6S Plus, with two differences. The antenna bands across the rear will apparently be moved to the top and bottom for a cleaner all-metal look, while the camera lens will sit flush rather than protrude as it does currently.
Image leaks from Weibo and NowhereElse.fr both support the move of the antenna bands, but they all show a larger, yet still protruding camera lens, as do the latest leaked images showing a line-up of three devices. The more recent images also show an "S" on the rear of the iPhone's pictured, further supporting the idea that we won't see any huge design changes this year.
Again fueling this are some drawings published by MrDrivers that show the iPhone 7 measuring 7.2mm and the iPhone 7 Plus as 7.3mm, making them almost identical to the current devices, despite earlier rumours suggesting thenew devices would slim down. It has however been claimed that the new iPhoneswill ditch the headphone jack following several rumours and schematicspublished by Switch.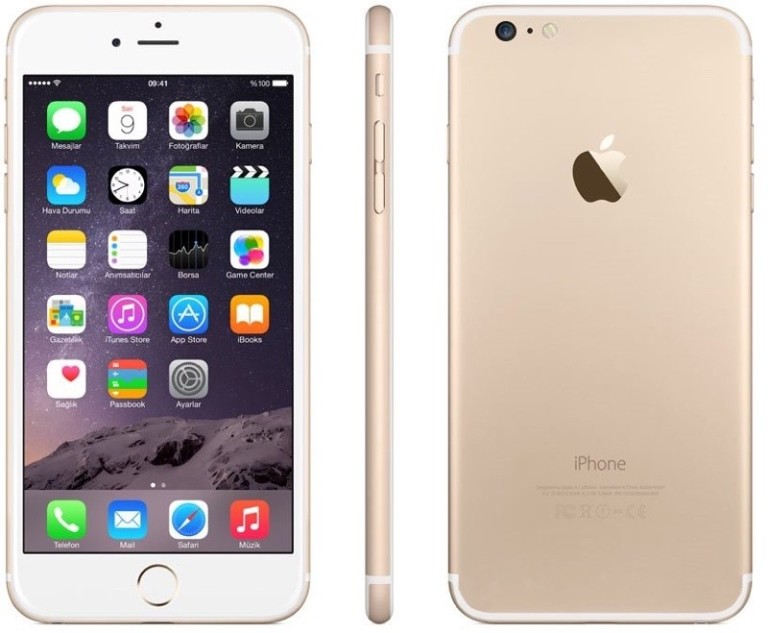 There were originally suggestions of a new slimmer, D-shaped headphone plug, but most, although not all, now suggest the company will do away with the 3.5mm socket altogether, filling the space with an additional speaker instead. MacOtakara claims the new devices will ship with a Lightning to 3.5mm adapter that will allow current headphones to work with the new device.
In other rumours, there has been talk of a non-metal frame, as well as waterproofing and dustproofing features following a patent found by Apple Insider for a new waterproofing system. Liquidmetal has also been thrown about the speculation field, as has the idea of a dual-SIM tray making an appearance and the iPhone 7 Plus featuring a dual-camera setup and Smart Connector.
The dual-camera and Smart Connector have more recently been associated with rumours surrounding the iPhone 7 Pro, despite previous schematics and caseleaks from @OnLeaks and Unbox Therapy relating them to the iPhone 7 Plus. Bear in mind that it is currently not clear whether the iPhone 7 Pro and iPhone 7 Plus will be the same, or whether Apple will launch a separate, third model this year.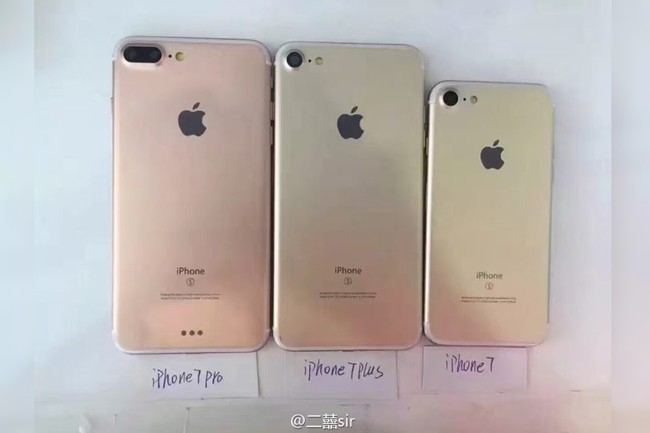 Lastly, there has been talk of Touch ID being placed into the display, removing the need for a physical Home button. This has been contradicted however, withone report suggesting a patent was filed that would allow the Home button to detect gestures, as well as force. Business Insider sources have said a Force Touch capacitive component will take the Home button's place rather than it being removed entirely, which is supported by a photo leak from MobiPicker.
A Weibo user called G for Games has claimed Apple is working on five different prototypes of the iPhone 7, each of which has its own hardware features. Not surprising given how many contradicting reports there are currently surrounding the next iPhones. USB Type-C has been thrown about, as has wireless charging, and Touch ID moving into the display has also been speculated here.
Apple iPhone 7 and iPhone 7 Plus: Display
The iPhone 6S and iPhone 6S Plus arrived with a technology called 3D Touch and we'd fully expect to see this appear on the iPhone 7 next year, although it has been rumoured this could evolve to multi-force touch.
At the moment there are three sizes of iPhone available – 4-inch, 4.7-inch and 5.5-inch. Apple has already updated the iPhone 5S with the iPhone SE, leaving September clear for a new 4.7-inch and a new 5.5-inch device, or two new 5.5-inch devices if the rumours are anything to go by.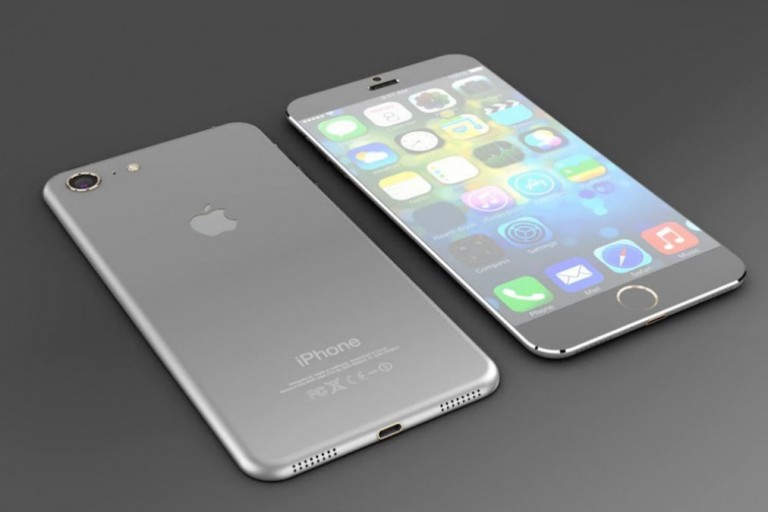 A leak from MyDrivers suggests Apple will introduce a 2K AMOLED Force Touch display for the iPhone 7 and iPhone 7 Plus but Apple hasn't played the numbers game with resolution in the past so we would be surprised to see this. Mac Otakara has said its sources claim the next-gen iPhone will feature a"completely flat" LCD display. This presumably refers to the cover glass, which is currently curved, leading nicely to the device's edge.
A report from ETNews claims Apple has ordered OLED screens from Samsung which it may use in the iPhone 7, supporting the MyDrivers claim. This has also been supported by Asian site Nikkei, who claims Samsung is spending $6.8 billion on OLED production this year to supply Apple. Apple already uses OLED displays in its Watch models so a move to add those to its phones makes sense. The technology offers a greater contrast ratio while using less power than LCD.
A 3D display has also been suggested after the Economic Daily News claimed that TPK, an Apple supply chain partner was working on a naked eye 3D screen. There has also been talk of an edge-to-edge display after an image leak on Chinese site Weibo but we would take both these suggestions with a big pinch of salt for now.
Apple iPhone 7 and iPhone 7 Plus: Camera
The iPhone 6S and iPhone 6S Plus saw a bump in camera megapixels, which was a long time coming and therefore we don't expect Apple to introduce another bump for the iPhone 7. At least not in sensor size. That's not to say the iPhone 7 camera won't see new features or functions though.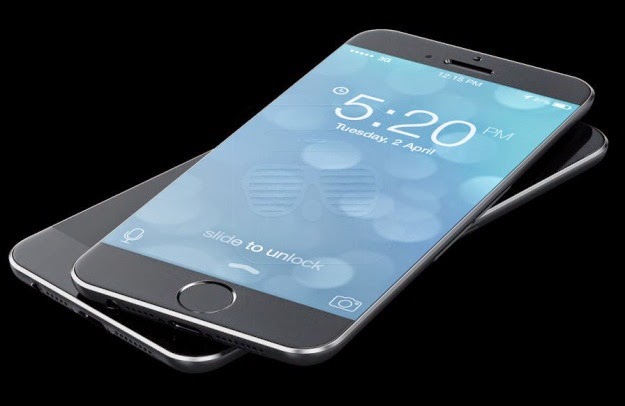 Apple recently acquired a company called LinX, which makes 3D camera sensorsthat are said to match DSLRs in terms of performance, despite their size. Apparently these cameras have depth-sensing abilities make them useful for facial recognition, 3D scanning and post-shot refocusing, according to MacWorld.
A dual-lens design for the iPhone 7 was originally claimed, along with better low-light performance which is exactly what analyst from KGI Securities, Mind-Chi Kuo also said will appear. MacRumors later claimed only the iPhone 7 Pluswould get the dual-lens setup however, as we mentioned previously. This is supported by the schematics from USwitch and drawings from MyDrivers, whileMac Fan believes the dual-camera is destined for the iPhone 7 Pro instead.
It has been said the iPhone 7 will offer a more "traditional" camera, but that it will sit flush with the rear, as we mentioned earlier. More recent leaks suggest it may not sit flush at all however, as we also mentioned previously.
A leak from Taiwan claims to show off the dual-camera lens, as does a case leak on Unbox Therapy. The former leak claims the iPhone 7 will feature a normal focus 12-megapixel sensor and lens and one telephoto 12-megapixel sensor and lens. If combined with LinX smarts, it should allow the camera to intelligently sense depth, which would be ideal for 3D scanning or smart augmented reality experiences.
As it stands, the rumours are all up in the air when it comes to the iPhone 7 and iPhone 7 Plus's cameras so take everything with a pinch of salt for now.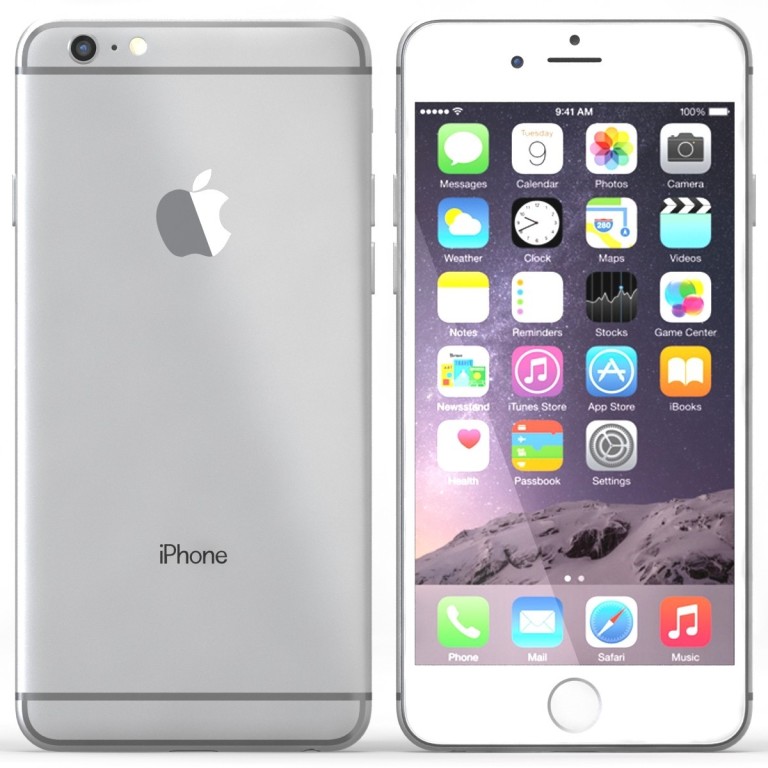 Apple iPhone 7 and iPhone 7 Plus: Hardware
With every new iPhone comes a new processor. We are currently on the A9 within the iPhone 6S, iPhone 6S Plus and the iPhone SE, so you can expect an A10 processor for the iPhone 7, along with an embedded M10 motion coprocessor. Rumour has it the new chip will focus on improving battery life, which we can't see anyone complaining about.
There have been reports to suggest Intel and Qualcomm are battling it out to win the contract for the iPhone 7's new LTE chip, while a Weibo-based rumourhighlighted by MacWorld claims the new iPhone chip will offer six cores rather than the dual-cores in the current iPhone 6S, iPhone 6S Plus and iPhone SE.
According to one report Apple will bump up the RAM to 3GB in the iPhone 7 but MyDrivers claims its sources have touted 3GB of RAM for the iPhone 7 Plus and 2GB of RAM for the iPhone 7. The current iPhone 6S and iPhone 6S Plus both have 2GB onboard.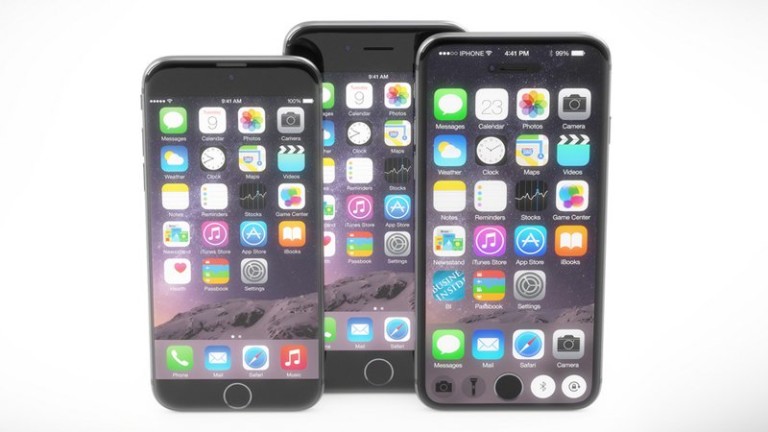 In terms of storage, we would hope to see the iPhone 7 get rid of the 16GB option and re-introduce a 32GB model instead, which is what The Wall Street Journal has claimed will be the case. A report from Chinese site MyDrivers has claimed the iPhone 7 Plus will come in a 256GB option and the battery capacity will increase from the 2915mAh in the iPhone 6S Plus to 3100mAh.
The site didn't detail the battery capacity expected for the iPhone 7 but suggested the larger storage would only be available in the Plus model. The 256GB storage option has also been presented in leaked images from Rock Fix via Weibo, along with dual-SIM as we mentioned previously. Apple doesn't do storage expansion via microSD so we don't expect to see that change for the iPhone 7.
Apple iPhone 7 and iPhone 7 Plus: Software
The iPhone 7 and iPhone 7 Plus will debut with iOS 10, which we heard a little more about at WWDC in June. There are several new features and functions like every other software update, including a revamp of Messages. You can read more about iOS 10 in our separate feature.
Some rumours have suggested a gesture-based passcode system will be employed for the new iPhones, following another patent grant, although patents should definitely be taken with a pinch of salt as many never see the light of day.
Apple iPhone 7 and iPhone 7 Plus: Conclusion
There are only a couple of things you can be almost sure about when it comes to the iPhone 7 and iPhone 7 Plus. The first is that they will more than likely arrive in September 2016, the second is they will come with a chip called the A10 and the third is that they will debut iOS 10 software.
For now, everything else is speculation and will continue to be for the next few months. We will of course keep you updated on all the rumours as we hear them, at least the ones we think are even remotely plausible, so keep checking back.
(pocket-lint.com, http://goo.gl/4zXQ2Q)
Comments
comments