Google's latest Android 8.1 update fixes lingering issues, but it's also brought its own collection of problems to Nexus 6P, Nexus 5X, Pixel, and Pixel 2 users.
We're hearing and seeing complaints from Nexus and Pixel users running the latest version of Android Oreo. Some of these issues have carried over from previous versions, some of the problems are brand new.
Google's latest Android 8.1 build, the June security update, is a small upgrade, but it's also causing problems for some Nexus and Pixel users.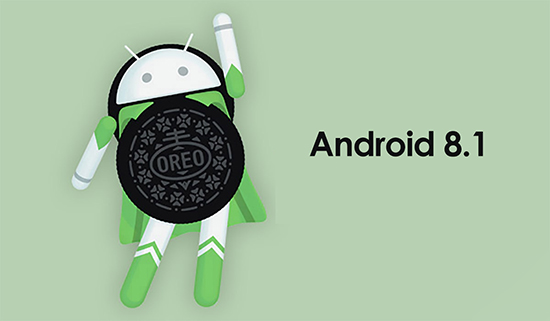 With that in mind we want to take a look at the most important things to know about the Android 8.1 problems plaguing the Nexus 5X, Nexus 6P, Pixel, Pixel XL, Pixel 2, Pixel 2 XL and Pixel C tablet.
This walkthrough takes you through the current list of Android 8.1 problems, some resources that might come in handy should you run into issues with Android 8.1, and a quick look at what's next from Google.
Prepare for Android 8.1
It's tempting to install a new Android update the second it appears for your device. However, some of you (read: non-power users) would be wise to do some prep work before you start the download process. A little prep work will go a long way toward preventing Android 8.1 issues.
You can't predict how the latest Android 8.1 build will perform on your device. Some of you might see a performance boost, others might run into a host of bugs. This is precisely why you should prepare for this version of Android 8.1 and the new builds Google will release throughout 2018.
We recently put together a guide that will take you through the pre-installation process we use before we install Android software on our Nexus and Pixel devices. We got through the latest Android 8.1 upgrade without any major issues.
If you don't have a ton of time to spend prepping your device, just be sure all of your files are backed up before proceeding with the current Android 8.1 update build.
Pixel & Nexus Android 8.1 Problems
Some Nexus and Pixel owners are running into problems installing the software. If you're experiencing issues with the installation process, take a look at our guide. It will walk you through it all.
Installation issues aren't the only problems popping up for Nexus and Pixel users. We're also hearingabout issues with sound, problems with first and third-party apps, reboots, lag, lockups, severe battery drain, issues with the Camera, fingerprint sensor problems, and various Enterprise issues.
Pixel 2 XL users are also complaining about an issue where the device is much slower to wake up from sleeping. In some cases, two to three seconds slower.
dKnight@kabzzy
@

Google

 

#

Android

 update 8.1.0 drains battery by more than 50% on Pixel. What's going on? 100 to 10% in 8 hours stand by idle. Charging up to 100% with fast charge takes 3 hours. 

#

Battery
Mary McGloin@marymcgloin
@

Android

 how do I revert to an older OS android 8.1.0 on nexus 6P is eating my battery like crazy! please fix!
Paul Whittington@paulwhittington
Hey 

@

Android

 my Pixel 2 running Oreo 8.1 lost 20% battery overnight while I was asleep. Battery drain has become a problem ever since I upgraded to 8.1! 

#

gHelp
We expect to see additional issues popup in the near future as the current Android 8.1 roll out expands.
Where to Find Feedback
Current and prospective Android 8.1 users should keep an eye on feedback as we push into June.
We're starting to see feedback emerge on social media sites like Twitter and we expect to see Nexus and Pixel users share their thoughts on Android 8.1's performance on YouTube.
You'll also find useful feedback emerge on Google's Pixel Help Forums, Google's Nexus Help forums, XDA-Developers, and Android forums like Android Central Forums.
Short-term feedback is useful, but make sure keep an eye out for long-term feedback from Android 8.1 users.
We've put together our impressions of the Nexus 5X Android 8.1 update and the Pixel Android 8.1 update, and they're worth a look if you're feeling leery about the move from Android 8.0 to Android 8.1 or one Android 8.1 build to another.
How to Fix Nexus Android 8.1 Problems
If you run into Android 8.1 problems on your Nexus or Pixel your first instinct might be to get in contact with Google. That's certainly an option, but you should try and fix the problem on your own before getting in contact with customer service.
We've put together a list of fixes for the most common Android Oreo issues. Our list includes fixes for Wi-Fi issues, Bluetooth bugs, and abnormal battery drain and it's worth a look if you don't have any fixes of your own.
If our list doesn't have the fix you're looking for, head on over to Google's official Nexus Help Forums or Google's Pixel Help forums. There are a ton of knowledgable users over there and you might be able to track a fix down within minutes.
If you're running an older version of Android 8.1, your Pixel XL might try to pull up to 40% more currentfrom the charger. If you've noticed your Pixel XL going back and forth between charging and not charging, your charger is shutting off to prevent overcharging.
If you've noticed this issue on your device you'll want to download Google's latest security update. It should permanently fix this issue.
Google's June update also comes with improved Bluetooth performance, Wi-Fi performance, and a fix for a proximity sensor bug.
If you haven't do so already, make sure you get familiar with Android's downgrade process. Downgrading to an older version of Android could help improve your device's performance.
What's Next
At this point, you can't rely on Google to fix your issues. The company hasn't confirmed Android 8.1.1 or Android 8.2 so it could be weeks before we see another maintenance release. If we see one.
At this point, the only updates on our radar are the company's monthly security patches. These updates often deliver bug fixes, but there's no guarantee.
We expect the next patch, the July security update, to touch down for Nexus devices, the Pixel, and the Pixel 2 sometime early next month. Google typically rolls its security updates out on the first Monday of the month.
The company's also released an Android P update (dubbed Pistachio Ice Cream internally) for Pixel devices, and it delivers new features, enhancements, and tweaks to the Pixel and Pixel 2.
Unfortunately, it't not a viable alternative to Android 8.1. Android P is plagued with its own set of bugs and performance problems and those dealing with issues on Android 8.1 are advised to stay away from the beta. For now.
(gottabemobile.com, http://bit.ly/2xMrmDN)
Comments
comments