Low Price, Great Value
Today's budget smartphones are so good that you won't feel like you're settling. For less than $200, you can get a big screen, enough performance to run the most popular apps and even a metal design. Cameras in this phone price range have also improved greatly. No, you won't get special features, like waterproof designs, or serious graphics power for playing games, but overall, these handsets are excellent values.
Moto G5 Plus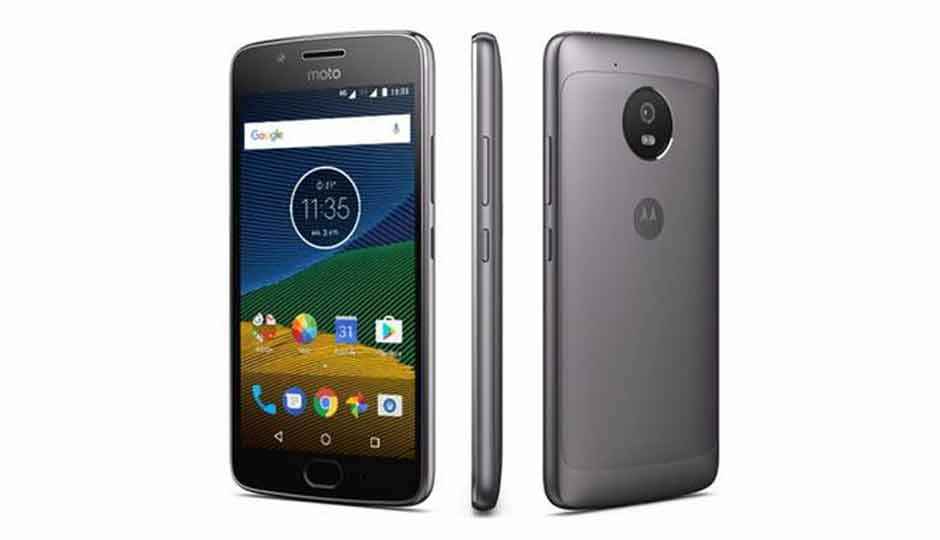 The Moto G5 Plus is the ultimate budget phone. This unlocked Android device works with all four major U.S. carriers and comes with features you wouldn't normally expect at this price, including a fingerprint sensor with gesture controls and a premium (mostly) metal design. The 5.2-inch full-HD screen isn't huge, but it's plenty bright and colorful. Add in a relatively snappy Snapdragon 625 processor, long battery life, 32GB of storage and a very good 12-megapixel camera, and you have a winner.
Note that the sub-$200 price is for Amazon Prime customers only and that this version comes with lock-screen ads and offers from the e-retailer. If you're not on Prime, the G5 Plus costs a still-reasonable $229.
Huawei Honor 5X
One of the best budget phones of 2016 is now even cheaper. Compatible with GSM networks such as AT&T and T-Mobile, the Huawei Honor 5X delivers an attractive brushed-metal design, good cameras and a 5.5-inch full-HD screen. This handset also includes a handy fingerprint sensor that you can use to perform other shortcuts. The software skin isn't for everyone, but overall, the 5X is a steal.
ZTE Max XL
If you don't mind using Sprint's network (either with service from the carrier itself or through itsBoost or Virgin prepaid subsidiaries), the ZTE Max XL is a bargain hunter's dream. Its 6-inch screen is delightfully bright, and a 3,990 mAh battery means you'll get through the day — and then some — on a full charge. A Snapdragon 435 processor provides decent performance, especially for a phone with a price tag of around
Moto G4 Plus
Although this phone has been around for a while, the G4 Plus is still a pretty good deal. This unlocked phone offers a sharp 16-MP camera, a very bright 5.5-inch full-HD screen and a good 9-plus hours of battery life. In addition, the G4 Plus supports all the major U.S. carriers. We just wish the fingerprint sensor were more comfortable to use.
ZTE Zmax Pro
The Zmax Pro is literally a big deal. This $99 phone, available through MetroPCS, packs a huge 6-inch, full-HD display. We also like the navy brushed-metal body with rose-gold accents. The phone is on the big side, but we appreciate the fingerprint sensor on the back. The Snapdragon 617 processor provides good enough performance for light multitasking, and the Zmax Pro lasted a fairly strong 10 hours on a charge.
LG X Power
Want extra-long battery life? Check out the LG X Power, which lasted nearly 13 hours on our battery test. That makes it one of the longest-lasting phones around. The phone is available unlocked as well as through such carriers as Boost Mobile and Virgin Mobile. Other highlights include a 5.3-inch screen, expandable storage and decent octa-core performance, though we don't love the plasticky design.
Blu R1 Plus
If you're looking for a big screen for a very affordable price, look no further than the Blu R1 Plus. Available for $159, the device packs a colorful 5.5-inch display and a solid 13-MP camera in an aluminum chassis. We're not fans of the old Android 6.0 software, and the MediaTek processor isn't blazing, but we love the more than 10 hours of battery life. This unlocked phone works with GSM carriers such as AT&T and T-Mobile.
(tomsguide.com, https://goo.gl/yG39O6)
Comments
comments