What's the best phablet on the market in 2016? There are a number of excellent models to choose from, all with different key strengths. We've rounded up the best phablets available right now.
Phablets aren't quite as distinctive as they once were, with an increasing number of handsets now coming with 5.5-inch screens and larger.
If you want a true phablet then the Huawei Mate 8 is an excellent option, with a huge 6-inch screen and a decent-sized battery. If you're happy to opt for something smaller, in the 5.5-5.7-inch range, then there are far superior options currently available. Then there's the Samsung Galaxy Note 7, probably the best phablet you can buy right now. But that comes at a price.
Samsung's Galaxy S7 Edge is a gorgeous device, with a superb display and best-in-class camera, while the Nexus 6P is stock Android at its finest. Both are up there with the best Android phones you can buy today, and they happen to be phablets.
For those looking for something more affordable, the new OnePlus 3 is also a strong contender. At £309/$464, this buys you a handset with a 5.5-inch 1080p display, Snapdragon 820 processor supported by 6GB of RAM, and 64GB of internal storage.
If budget isn't such an issue, and for those specifically wanting iOS on a larger display, the iPhone 6S Plus is a good bet. It might only have a 5.5-inch screen, but it feels much larger.
BEST PHABLETS – WHY SHOULD YOU BUY ONE?
Why have phablets become so popular? Many think it's because people don't want to buy a phone and a tablet, but there are a number of other clear advantages.
Screen Quality
Over recent years we've seen smartphones become larger in size. Phablets are generally regarded as handsets measuring 5.5-inches and above, and right now they're immensely popular. The fact that Apple, which was once so opposed to big-screen phones, has joined the phablet fanfare demonstrates just how in-demand they are.
The most obvious benefits of owning a big phone come by way of the screen. Usually blessed with stunning displays, phablets are great for watching movies, playing games and reading. As such, they're hugely popular among commuters.
While LG and Samsung were quick to embrace super-sharp QHD panels, Full HD on a large screen still makes for a superb viewing experience. 4K could also start to appear, especially on virtual-reality-based phones.
Performance and Battery Life
Since phablets are also more likely to be used for gaming than smaller smartphones, they tend to come with more powerful hardware. Almost all of the mobiles in this roundup can handle complex 3D titles without issue.
Phablets are also well endowed in the battery department. No longer will your concern be whether your mobile phone will make it through a day. The majority of phablets last around two days between charges; some can last even longer.
Other Things to Consider
Design and ergonomics are always important areas to consider when buying a smartphone, but they're particularly important when buying phablets due to their size.
The majority of manufacturers put every effort into making their large-screen devices as user-friendly as possible, whether that's through a slim frame, a dedicated stylus, centrally positioned soft keys, or a one-handed operation mode. However, we'd still recommend trying one out in a shop first, especially if you have small hands. This will also provide an opportunity to test the "pocketability" of the device.
Extra features such as fingerprint scanners, NFC and microSD card slots can also have a huge effect on the overall user experience.
HUAWEI MATE 8
IT'S LIKE A NEXUS 6P. BUT NOT QUITE AS GOOD
ONEPLUS 3
SAMSUNG GALAXY S7 EDGE
MOTO X STYLE / MOTO X PURE
A LOT OF SPECS, FOR A GREAT PRICE – IT'S MOTO'S BEST FLAGSHIP IN YEARS.
Key features:
5.7-inch, quad-HD display
21-megapixel camera
32GB/64GB storage (plus micro SD slot)
3,000mAh battery

The curved back and almost non-existent bezels make it a pleasure to hold and Moto Maker lets you add a bit of personality, with leather and wood backs.
A weakness of older Motorola phones, the 21MP sensor on the back captures crisp photos and there's support for 4K video capture too. The combination of Snapdragon's 808 CPU with 3GB make the Moto X Style a smooth performer.
At time of review the Moto X Style / Moto X Pure was available for £359/$538.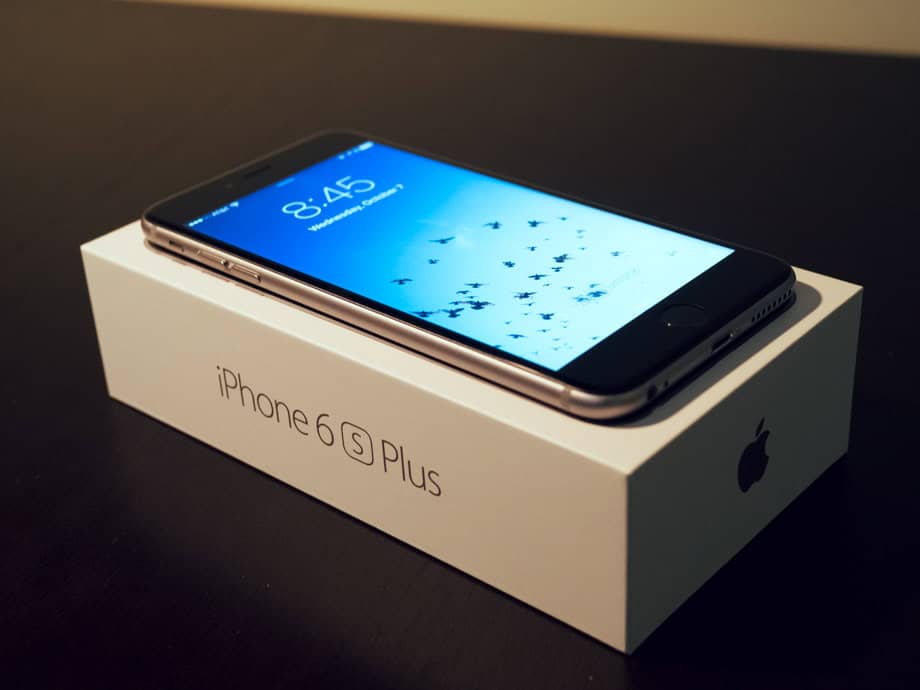 IPHONE 6S PLUS
APPLE'S LATEST PHABLET IS STRONGER, WITH A NIFTY NEW DISPLAY AND ACE CAMERA
Key features:
5.5-inch, Full HD display
A9 CPU / 2GB RAM

12MP iSight camera
5MP Facetime sensor
The biggest new feature is 3D Touch, which gives the 5.5-inch, 1080p display added depth. Press harder on an app icon and a few new options will pop up. The uses are limited at the minute, but hopefully developers will get on board and built it into their apps.
Stronger alumnium ensures there's no repeat of the bendgate scandal, but the battery didn't get the boost we were hoping for.
At time of review the iPhone 6S Plus was available for £699/$1,048.
SAMSUNG GALAXY NOTE 7
THE PHONE TO BEAT THIS YEAR?
Key features
•    5.7-inch mobile-HDR quad-HD screen
    •    Exynos 8890, 4GB RAM, 64GB storage
    •    IP68 water-resistant
    •    USB-C, 3,500 mAh
The first Galaxy Note was the original phablet. It made big phones acceptable and the latest iteration is the best yet. But that shouldn't be be a surprise to anyone who has used either the Galaxy S7 or Galaxy S7 Edge.
The Samsung Galaxy Note 7 takes a lot of what made them so great, and adds in a smattering of unique additions. A few of the same components have been carried over, like the Exynos CPU and 4GB RAM. While the 12MP camera is also the same. Don't let that put you off as they're the best best around.
The 5.7-inch quad-HD Super AMOLED display is bright, colourful and the mobile-HDR tech makes supported content look great. The panel curves too, sloping down on either side.
Slotting into the bottom, the S-Pen makes a welcome return. It's more sensitive than before, making it even better for doodling and jotting down notes.
Along with looking sleek, the metal and glass body is rated IP68 for water-resistance. Dunk the Note 7 into 1m of water for 30-minute and it'll live to tell the tale.
With the Galaxy Note 7, Samsung has finally released a phone with USB-C, but there's still fast wireless and wired charging onboard. Thankfully you won't be reaching the plug that often, as the 3,500 mAh battery is more than capable of going the distance.
At time of review the Samsung Galaxy Note 7 was available for £900/$1,350.
NEXUS 6P
Here at TrustedReviews, we don't often award a product 10/10. But the Nexus 6P deserves this accolade, it really is a fantastic device.The mixture of metal and glass looks the business, while the clean version of Android 6.0 runs like a dream thanks to the Snapdragon 810 and 3GB RAM.
Google has ditched microUSB for the shiny new USB-C standard, a reversible connector that provides rapid charging but it will render your entire drawer of older cable useless.
The 12MP camera is the best ever on a Nexus device and it'll shoot 4K and slo-mo footage, with all your snaps backed up to Google's Photo service.
At time of review the Nexus 6P was available for £499 / $649.99.
(trustedreviews.com, http://goo.gl/1ykWrb)
Comments
comments