The internet has become a very important aspect of the daily human life. The internet provides us with countless benefits; many businesses transactions are now done over the internet, flights are connected, loved ones are easy to reach, information and entertainment are shared, researches are done to improve lives, sensitive security information are encrypted over the internet, and so on; the list is exhaustive. Hence, everyone deserves a fast and hassle-free internet connection. The Xiaomi Company is well aware of this fact and they have come up with the improved Xiaomi Mi Wi-Fi Router 3C, an affordable Wi-Fi router that has been built to cater to the internet needs of everyone.
When Xiaomi launched its first Wi-Fi Router in 2015, I'm sure many people were wondering what the Chinese company famous for its cheap smartphones was doing producing such a device. Fast forward to 2016, however, and there are quite a lot of Wi-Fi routers available from the Chinese company, The Mi Wi-Fi Router 3C is the latest in the Xiaomi Mi Wi-Fi Router series (comprising of the Xiaomi Mi Wi-fi Router 2, the Xiaomi Mi Wi-Fi mini and the Xiaomi Mi portable Wi-Fi.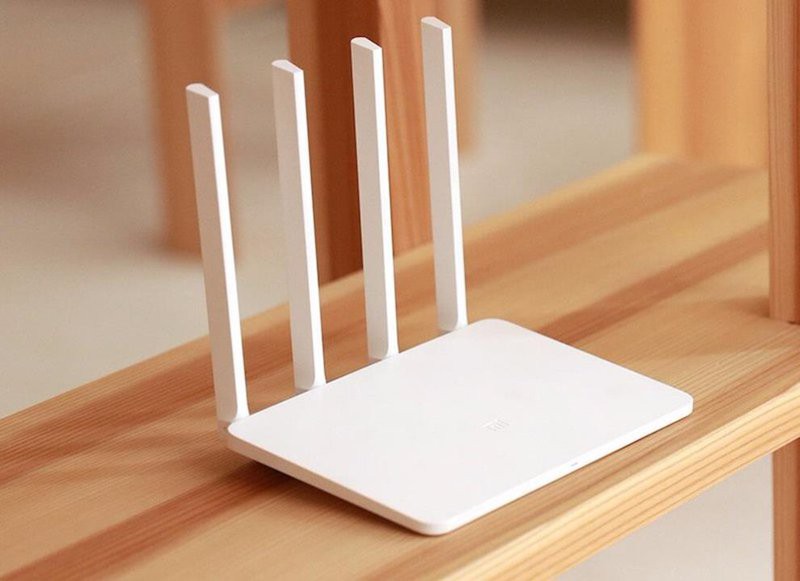 The Xiaomi Mi Wi-Fi Router 3C comes with a MediaTek MT7628N processor coupled with 64 MB of DDR2 RAM and 16 MB of internal memory. It also comes with four extended antennas, a 2.4 GHz single frequency, which ensures that you get a fast and stable connection with an optimised signal. The antennas ensure that you can access it even from long distances; ensuring that signals are sharp in every angle within the house or office. It is equipped with IEEE 802.11 n protocol, and with a speed of 300 Mbps, it's a sure improvement on previous routers.
Xiaomi Mi Wi-Fi Router 3C Review – Costs less than the Mi Router 3, but offers almost the same speed
Xiaomi Mi Wi-Fi Router 3C Specifications
Manufacturer
Xiaomi
Model
Mi Wi-Fi Router 3
Weight
220 g (7.77oz)
CPU
MediaTek MT7620
ROM
SLC Nand Flash 128MB
RAM
DDR2 128MB
Modulation
11b: DSSS: DBPSK (1Mbps), DQPSK (2Mbps), CCK (5.5 / 11Mbps)
11a / g: OFDM: BPSK (6 / 9Mbps), QPSK (12 / 18Mbps), 16QAM (24 / 36Mbps), 64QAM (48 / 54Mbps)
11n:MIMO-OFDM: BPSK, QPSK, 16QAM, 64QAM. rate set: MCS0 ~ MCS15
11ac: MIMO-OFDM: BPSK, QPSK, 16QAM, 64QAM, 256QAM. rate set: MCS0 ~ MCS9 (support two space flow)
Receiver sensitivity
11Mbps:?-90dBm,54Mbps:?-72dBm,
HT20MCS7:?-69dBm
HT40MCS7:?-66dBm
VHT20MCS8:?-65dBm
VHT40MCS9:?-60dBm
VHT80 MCS9:?-58dBm
Supported languages
Simplified Chinese
Wireless Security
WPA-PSK / WPA2-PSK encryption, wireless access control (black list), SSID hiding
?ooling system
Natural cooling
Features
Two 10 / 100M adaptive LAN port (Auto MDI / MDIX)
A 10 / 100M adaptive WAN port (Auto MDI / MDIX)
A red / blue / yellow three-color LED indicator
A restore system/ factory settings button
Does not support beam forming technology
Operating system
The depth of customization based on Open WRT intelligent router operating system Mi Wi-Fi ROM support Web, Android, iOS, Windows, OS X
Open Platform
Support Thunder
Wireless Type
2.4G Wi-Fi — 2X2 (IEEE 802.11N protocol support rates up to 300Mbps)
5G Wi-Fi — 2X2 (IEEE 802.11AC protocol support rates up to 867Mbps)
Wireless standard
IEEE 802.11a / b / g / n / ac,
IEEE 802.3 / 3u
USB
2.0
USB Input voltage
5V / 1A
Frequency response
90 — 18 KHz (-10dB)
Rated power
RMS 2 Watt
Operating temperature:
0 ? – 40 ?
Operating humidity
10% —90% RH (non-condensing)
Material
ABS
Colour
White
Package
1xMiWi-FiRouter3
1xPowersupply
1x Manual
Unboxing the Xiaomi Mi Wi-Fi Router 3C
The Xiaomi Mi Wi-Fi Router 3C comes in a classic white package, a departure from the former brown package. On the package is written the name of the router in Chinese and below is written N300.
At the back of the package, you will see important information on its functions; its ability to monitor connections, anti-theft, password recovery, one-click Wi-Fi boost, network diagnosis, parental controls and so on.
The package is relatively long due to the fact that space is needed to accommodate the four antennas attached to the router. The router itself comes in a white plastic material and very light to handle. Accessories in the package include a wall charger and user manual which however written in Chinese. For those who cannot read in Chinese, this may be a herculean task for them.
Just like the Mi Router Mini, the Xiaomi Mi Wi-Fi Router 3C can work within the signal strength of 200 meters, beyond this point, users may experience lag in signals. The router supports IEEE 802.11ac with a predicted theoretical speed of 1200Mbps, but itself comes with IEEE 802.11n compliance with a speed of 300Mbps. Which means Xiaomi may consider increasing the speed capacity of future routers.
If you check the back of the device, you will see that there is a power input, single WAN input and dual LAN output. There is also air vents for air cooling of the device. For users expecting a USB input, the Xiaomi Mi Wi-Fi Router 3C comes with a USB input, hence the media server function will be available. In case you are getting the router for this singular reason, you might as well go for it or rather save $8 and go for the Router Mini with no USB ports.
The USB port is used to share files through the network easily. The Xiaomi Mi Wi-Fi Router 3C makes a perfect companion for other home devices from the stables of Xiaomi including; Mi Wi-Fi IP camera, Mi TV Box or Mi Water purifiers.
The whole of the bottom of the Xiaomi Mi Wi-Fi Router 3C is made of air vents because routers are known to heat up a lot when they are is use. The air vents allow passive cooling. The bottom is made of removable panel, but users are strongly advised not to remove so as not tamper with the panel inside.
The Xiaomi Mi Wi-Fi Router 3C comes with a 5V/1A US/China two pin charger which doesn't carry proprietary, which means any other charger with same capacity can charge your device in case your charger becomes faulty. The charger comes in a white colour to match the colour of the router. Let me also add that, the charger has a relatively long wire.
The Xiaomi Mi Wi-Fi Router 3C has its own mobile applications that help to monitor activities of the router. For example, you can set data usage limits or set the maximum network speed for each device. The application can also notify you via your phone if there is a new connection on the device. Lastly, you can also monitor data usage and get weekly reports of that data usage, an option that can be turned on or off.
Special Features
Speed
One of the special features of the Xiaomi Mi Wi-Fi Router 3C is its Wi-Fi 802.11 ac which provides a speed of up to 1167 Mbps. This is one of the latest improvements in the Xiaomi products, providing users with incredible internet speed that is three times faster than the wireless N speeds. For gamers and people who love to stream High definition visuals on the internet without unnecessary lags, then the Xiaomi Mi Wi-Fi Router 3C is your best bet.
Dual-band network
For me, the most interesting feature has to be the Dual-Band support for 2.4 GHz (300Mbps) and 5 GHz (867Mbps). Most routers out there make use of the 2.4 GHz band, and the implication of this is that, when many devices are connected to the routers, data transfer gets saturated and signal rate decreases and the internet speed slows or breaks at intervals. However, with the dual-band, the Xiaomi Mi Wi-Fi Router 3C can work on two different frequencies at the same time, sending and receiving data. Which means as many 126 devices can be connected to the Xiaomi Mi Wi-Fi Router 3C and work maximally. This allows for a faster data transfer rate and a wider coverage.
Four antennas
The Xiaomi Mi Wi-Fi Router 3C comes with a powerful four all directional antennas to give a wider broadcast and faster data transfer rate. You could be anywhere within the 200 meters radius and enjoy unprecedented internet speed.
Pricing
The Xiaomi Mi Wi-Fi Router 3C comes in two different hard drive capacities. The mainstream version comes with 1TB storage, whereas the higher-end variant comes with a whopping 6TB capacity. The 1TB version is priced $11.5, while the 6TB hard drive version is priced at $50.
Pros
Comparing its affordability with quality, it is one of the best you can get.
Dual-Band Support.
Mi Wi-Fi mobile application.
USB port connectivity.
Wide Coverage.
Fast and stable signal.
Cons
The manual only comes in Chinese.
Only LAN ports can be added.
Conclusion
At the price of less than $12, you can get a relatively fast internet speed router that provides you with a dual band network which eliminates network lag and poor transfer storage. The coverage is one of the key features that gives the router an edge in the market. Many people can share it within an office space without necessarily breathing down into one another's face because of area coverage.
I won't also forget to add that the application enables you to connect with your mobile data and monitor data usage among other things that the application offers. Although, only two LAN ports are provided, but who really needs cable when the aim to go wireless all the way. At this price, you would have made the wisest choice in getting the Xiaomi Mi Wi-Fi Router 3C.
(xiaomitoday.com, https://goo.gl/gwBHpw)
Comments
comments