THE GOOD: The Talon AD7200 features 802.11ad Wi-Fi and can deliver extremely fast speed to devices that support its high-end tech. It works with all current devices albeit at a lower speed.
THE BAD: It's bulky and expensive. Currently there are few devices that can take advantage of its super-fast speed.
THE BOTTOM LINE: For the small percentage of you with 802.11ad clients in your home, the Talon AD7200 is a good futureproofing purchase, but is otherwise not worth your money.
The TP-Link Talon AD7200 is unlike any router I've used before: it's the first 802.11ad router that can deliver up to 4.6Gbps Wi-Fi speed on the 60GHz band, while at the same time serving data on the more traditional 5GHz and 2.4GHz bands. That's three different bands, all operating at once. A first for a consumer router.
OK. So what's 802.11ad?
In a nutshell, it's a new Wi-Fi standard that operates on the 60GHz frequency band, has incredibly high ceiling speed — up to 7Gbps, compared with the 1.3 Gbps most users experience today — but extremely short range (about 30 feet at most) and can't penetrate walls, meaning, devices will only work if they're within the line of sight of the router. The new standard is meant to supplement the existing 802.11ac, which is slower but has much longer range. So conceptually, all 802.11ad routers will have access to the superfast 60GHz band, but also work as a normal 802.11ac router, which is the standard most routers on the market use today. (For more on the 802.11ad, check out this post.)
Note: The Talon AD7200 doesn't support the full speed of 802.11ad, but just at 4.6Gbps, which is already crazy fast.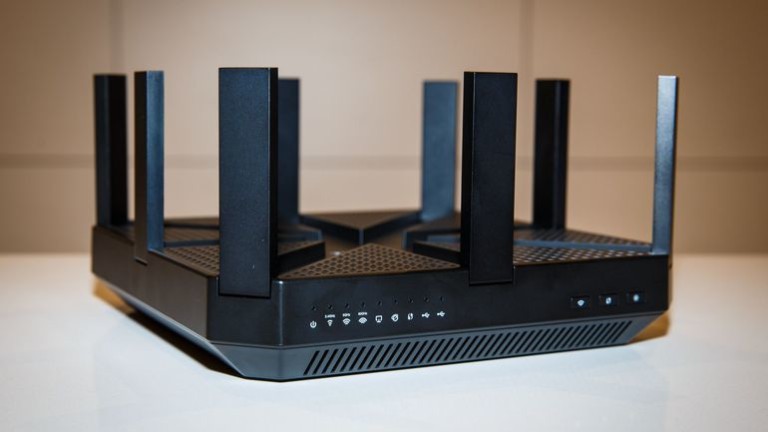 What do I need to take advantage of 802.11ad?
To get the full benefits of the 802.11ad standard with the Talon AD700, you'll need at least two clients (a smartphone, laptop. etc) that support 802.11ad.
Unfortunately, there are very few of these kinds of laptops, smartphones or tablet etc. currently on the market. Fortunately, I had access to an 802.11ad-compatible laptop, the Acer TravelMate P446. I used a network cable to connect the router to a file server and then copied the file to the Acer via Wi-Fi. While the transfer took place in seconds, it still did not reach the full speed of 802.11ad, topping out at 1Gbps (the same connection speed as the connected file servers.)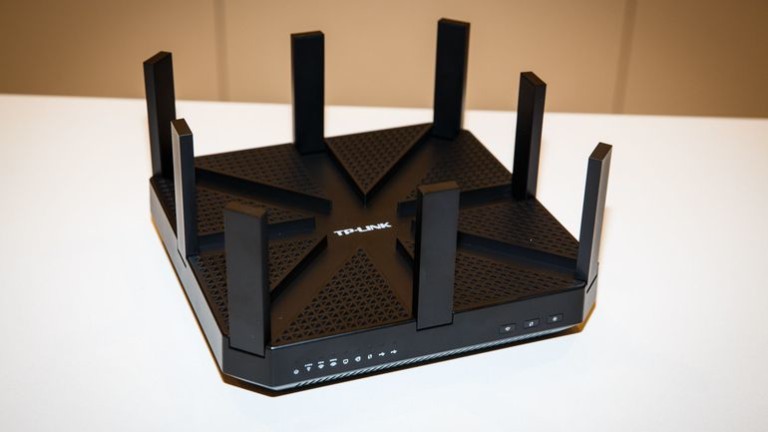 There are a few reasons for this:
The router and a the laptop could only connect at a maximum of 2.3Gbps using the 60GHz band, which was the top Wi-Fi speed of the laptop itself.
The router was physically connected to the file server using a Gigabit connection which tops out at 1Gbps, effectively bottlenecking the wireless performance of the router
Still, it's refreshing to confirm that 802.11ad devices are at the very least Gigabit speed capable.
Since there are so few 802.11ad clients, why should I care about this router?
Faster is always better, and the Talon is futureproof. When 802.11ad devices are more readily available, the Talon will give you the option of wirelessly connecting them together at extremely fast speeds, as long as they are in close proximity to the router. Imagine being able to quickly connect your laptop to a big-screen TV and instantly stream 4K video to it. That's why you'd care about this router.
To this end, though, keep in mind that the Talon is physically huge, so good luck finding a place to keep it out in the open where it's not an eyesore.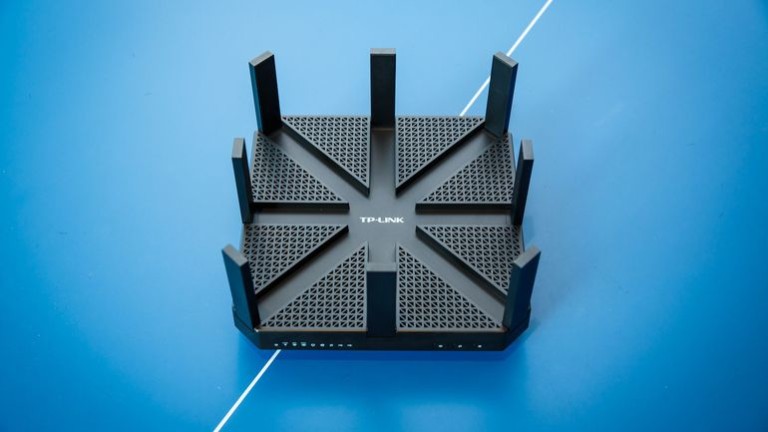 So I only have regular Wi-Fi devices, can I still use this router?
Yes. The Talon is just as useful as any other high-end 802.11ac router on the market.
And in this regard, the new router performed decently. On paper, it has a top ceiling speed of 1,733Mbps on the 5Ghz band, and up to 800Mbps on the 2.4GHz band. In real-world tests, which always yield much lower speeds than ceiling speeds, the router topped out at about 570Mbps in best-case scenarios on the 5GHz band, making it about average among top-tier routers.
As for range, that depends a lot on the environment. I tested the router in an office space with walls and lots of other Wi-Fi devices around, so your mileage will vary depending on how your home is shaped and how large it is. Given that, it still performed well, maxing out at about 160 feet.
As for signal stability, the router's 5GHz band passed my 48-hour stress test without any problem. It didn't disconnect once during this time. On the 2.4GHz band, however, it disconnected a few times, which was a bit disappointing.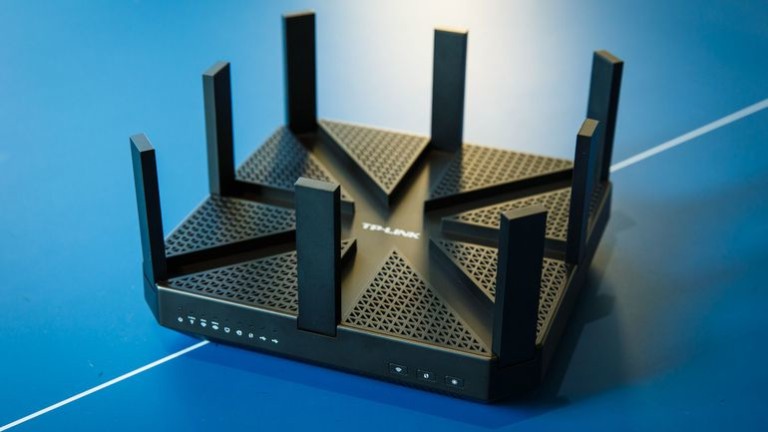 There's a lot of different tech involved in this. Is the router difficult to use?
No, setup and management of the Talon are the same as that of a typical router with a web interface. When I tested it, the router had three main Wi-Fi networks, one for each band (2.4GHz, 5GHz and 60GHz.) TP-Link says it will update the firmware to let you set up all three bands as one Wi-Fi network and let devices select the best band to connect to.
The Talon has some cool features like port forwarding, quality of service (QoS), advanced wireless settings, OpenVPN server and so on. But there are no extra network ports (it has the usual four LAN ports and one WAN port,) no dual-WAN, or built-in online protection, or link aggregation. This is especially disappointing since high-end routers from Linksys and Asus almost always include these features. The router's powered by a rather modest dual-core processor that runs at 1.4GHz. Many other routers have a faster processor, which leads to faster web interface responsiveness and storage features when the router is coupled with an external hard drive connected to its USB 3.0 port.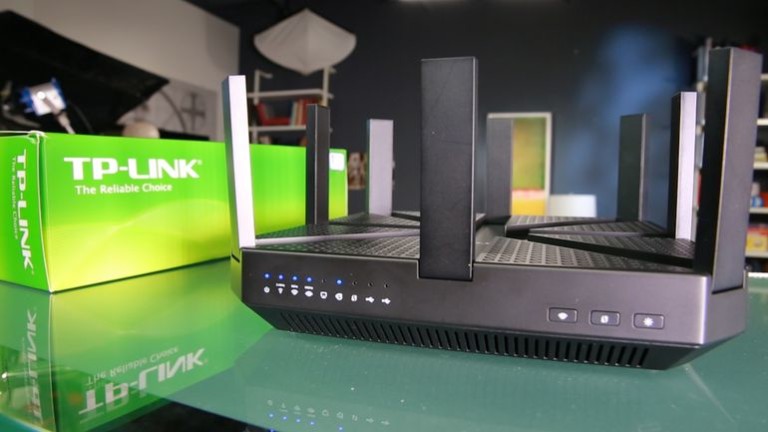 Should I get it?
At $320, the Talon AD7200 is definitely expensive, but it is $180 cheaper than the second 802.11ad router, the Nighthawk X10, just announced by Netgear. So if you're excited about 802.11ad and have a few 802.11ad clients (or plan on getting some), the Talon will let you experience multigigabit wireless speeds at a decent price.
However, as a 802.11ac router, it's only about average. If you're on a budget, the Asus RT-AC68U, the Netgear R7000 or the Linksys WRT1900ACs will will give you similar Wi-Fi performance for far less. Those who want to go high-end should look at the Asus RT-AC88U or the Linksys EA9500. They are demonstrably faster routers with many more useful features. If you're curious about the longest Wi-Fi range, the Netgear Orbi is the router for you.
(cnet.com, https://goo.gl/NyvTfj)
Comments
comments