Samsung has been in the wearable game longer most other tech companies. From its original Galaxy Gear through to now with its latest Gear S3 – available in Classic and Frontier models – the progression shows the company's refined focus on its smartwatch proposition.
The original Gear attempts were plasticky and stuffed with so much tech that it was hard to know what to do with it all. It's taken various iterations for Samsung to finally realise that a smartwatch can be a watch foremost. In the Gear S3 Classic, Samsung has achieved something more refined and more restrained in this market.
From our point of view the S3 is the best smartwatch this side of Apple's Watch Series 2 offering, while serving a KO to its Android Wear competitors. Here's why.
Samsung Gear S3 Classic review: Design
Stainless steel build
IP68 water and dust proof
26 x 49 x 12.9mm, 59g
Standard 22mm straps
The Gear S3 Classic and Frontier are undoubtedly Samsung's best-looking and best-made wearables to date. With its solid, chunky, shiny metal casing, the S3 Classic in particular looks like a real watch.
This traditional look and feel is further enhanced by the laser-marked index around the circumference of the screen and the clicky buttons on the right edge that are designed to look like proper crowns.
Adding a flourish of class to the case is a rotating bezel that fits seamlessly around the screen, and turns incredibly smoothly. The brushed finish on its slanted surface is subtle and stunning, as is the textured finish on the edges. This not only adds grip to turn it but also catches the light to add a luxurious reflective effect around the circumference of the watch.
As a further plus, the watch is compatible with any standard 22mm watch strap. The pre-installed leather strap has the usual quick-release toggles so you don't need any special tools to remove it. So whether you want a more sporty strap, or like chopping and changing to suit your outfit, you'll not struggle to find a new look.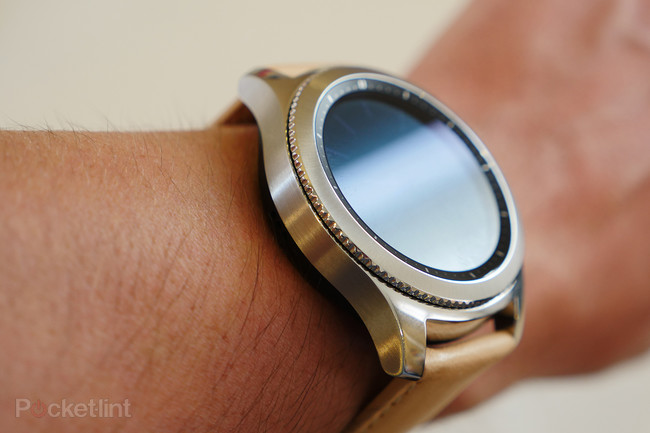 It's worth noting that any strap that feeds underneath the case – like the canvas NATO straps – will cover the built-in heart-rate sensor and hinder its performance. On the plus side, the wireless charger still works through the canvas strap.
As far as protection goes, the Gear S3 is built to survive any hardship you can throw at it. Literally. It can survive being splashed, drowned, and beaten. To achieve a MIL-STD-810G certification, the S3 is tested against being frozen, immersed in water, dropped, overheated and covered in dust. It survives them all.
If there's any criticism, it's that this watch is pretty big, roughly matching the dimensions of the also-large Fossil Q Founder. But at the same time, there are far bigger watches out there than this. Samsung's other S3 offering, the Frontier, is the very same size, however, it's just a little heavier and, in some territories, offers LTE connectivity (but not in the UK).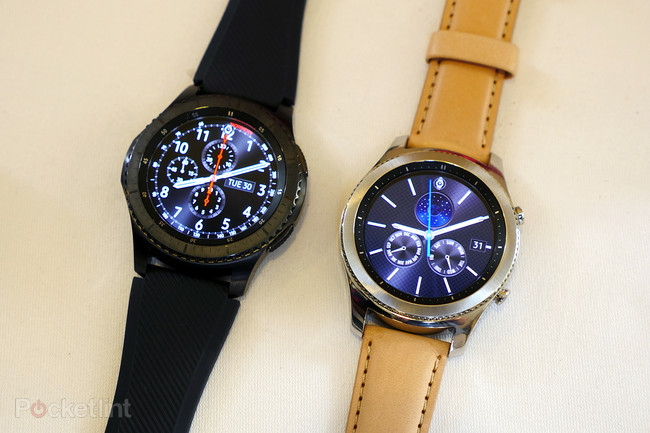 What is perhaps surprising is that the Gear S3 is every bit as classy and solid as smartwatches from the likes of Fossil and Michael Kors, but it's built by an electronics manufacturer. Samsung has built one of the best-looking, best-made smartwatches currently available because it's leveraged some third-party help. It's about as far removed from the spec-heavy all-plastic devices that littered its past as is possible.
Samsung Gear S3 Classic review: Software
Tizen-based platform
Not Android Wear
Compatible with Android (v4.4 and above)
Just like its previous Gear watches, the S3 series uses Samsung's own Tizen-based wearable OS. Of course, the company could have just gone down the Android Wear route like nearly every other company, but we're glad that's not the case. Tizen is a polished, well-designed and intuitive operating system that looks far more suited to a circular screen than Google's OS.
Part of the appeal of Tizen is that it not only utilises the side buttons and touchscreen, bbut you can also use the watch's bezel which rotates around the screen. As user-facing controls go, that rotating frame is about as pleasing as it gets.
As you'd expect, the main screen of the watch is whichever watch face you've chosen to display. Like so many wearable user interfaces, you change the watch face by tapping and holding on the screen, then scrolling sideways through the available options.
To get to the list of apps, press the bottom crown on the right edge, then scroll through them using the rotating bezel, and select one by tapping the screen.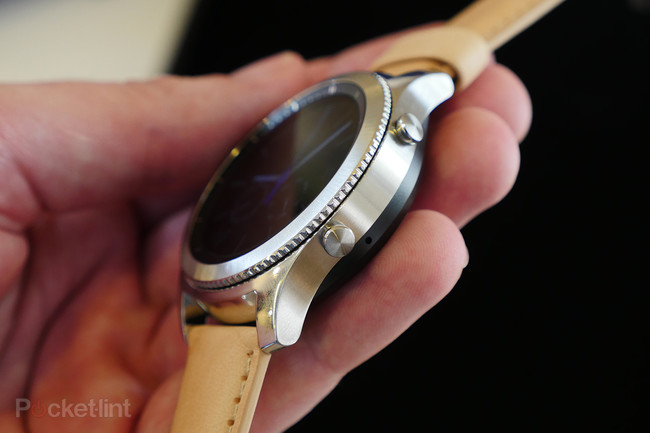 Notifications and quick-access widgets live in a screen to the left of the watch face. If you have a notification waiting, a small orange dot appears on the left hand side of the watch face. There's no annoying, screen-cluttering pop-up card to be seen anywhere. When you view a notification, it's a full screen overlay and can be dismissed easily by swiping it up to delete, or just pressing the top button to ignore.
You can reply to various notifications from a number of apps – messages, email and so on – using one of many different input methods. There are simple preset templates like "yes" or "no", but you can use your voice quite reliably, type on a tiny onscreen keyboard or write using handwritten letters on the screen.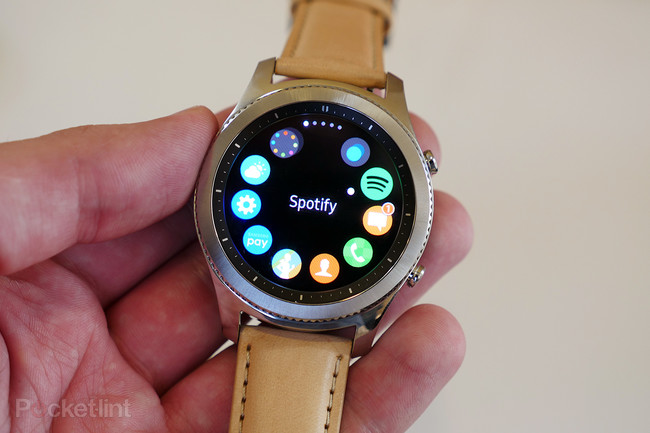 Perhaps the biggest downside is compatibility. Despite not going down the Android Wear route, Samsung has still not developed compatibility with the iPhone. The Gear S3 will only work with Android phones from version 4.4 and above, and only with the Samsung Gear app installed. To make the most of the health tracking, you'll also need to install the Samsung S Health app on your phone too.
While the user interface and selection of watch faces is decent enough (even if you do have to pay for most of them), the selection of useful third-party apps is still lacking. And this might be the device's biggest sticking point – but one that can improve overtime.
There's no companion app for Strava, MapMyRun or Runtastic in the Gear Apps store, meaning you're limited to the S Health watch app if you want to track your runs, for example.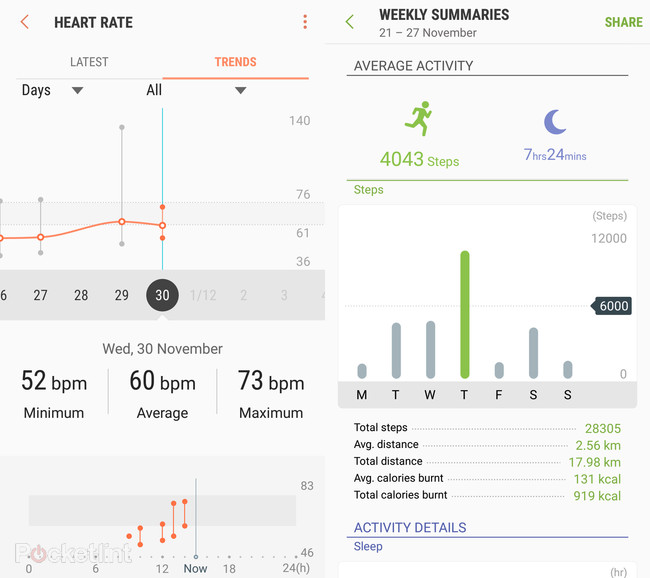 Still, you can view and interact with notifications from most apps, and control your music from pretty much any streaming app from the built-in remote on the watch. From our point of view, too many apps on a smartwatch gets too busy – so we don't find Tizen's limitations to be a huge, overbearing issue.
Samsung Gear S3 Classic review: Screen
1.3-inch, 360 x 360 resolution (278ppi)
Super AMOLED colour display
The Gear S3 Classic's 1.3-inch screen is a complete circle – no so-called "flat-tyre" black strip to the bottom here, as per the Moto 360 devices – featuring a 360 x 360 resolution.
In daily use, any content shown looks pretty sharp, even if the figures don't sound ultra-high. Being a Super AMOLED display also means that blacks are inky, contrast is high and colours are saturated.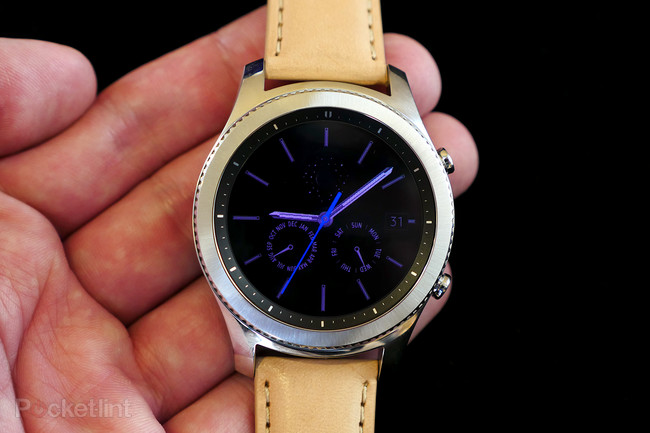 By default, the screen is set to switch off when ever you're not using the watch. This feature is designed to extend the battery life. However, if you're frustrated at looking at a completely blank screen constantly, you can easily choose to have the watch face be always on, which is handy.
When chosen, the screen drops its brightness and constantly shows the time, regardless of whether or not you've raised your arm to view it. That makes it even more like a real watch.
Samsung Gear S3 Classic review: Performance
Dual-core 1.0 GHz processor
768MB RAM
4GB internal storage
For the most part, Samsung's dual-core 1GHz Exynos 7270 processor makes light work of any app animations and transitions between various parts of the S3's user interface.
The one element that is disappointing, performance-wise, is the delay between raising our arm and the screen waking from standby. Many, many times it didn't respond at all and we had to press one of the physical buttons to wake up the screen. At least it's not over-sensitive, though.
Other elements of its performance are very pleasing however. There's the heart-rate monitor on the underside of the watch which discretely, and reliably, tracks your pulse at relatively frequent intervals.
After around a week running the watch constantly, our unit's activity tracking did stop working, however. Thankfully, a quick reboot seemed to sort out this kink in the system and it continued to work reliably from then on.
Aside from our glitch, the Gear S3 Classic regularly and reliably tracked our routes, including distance, altitude and heart rate. It's just sad that S Health doesn't give you an in depth breakdown of your route like other more running-focused apps do.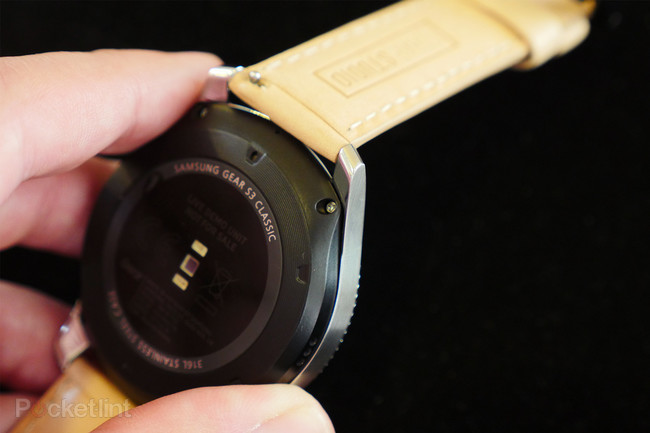 If you're looking for a smartwatch primarily for fitness and activity tracking, the Classic will work, but the Gear S3 Frontier is probably a better choice, from a design perspective. A stylish formal watch with a leather strap isn't best suited to helping you track your marathon training, sweat inducing sessions. But, swap out the strap for any 22mm option out there, and it may just do the trick.
Samsung Gear S3 Classic review: Battery life
380mAh battery
Two day life
WPC wireless charging
Samsung claims up to four days of battery life from the Gear S3. Our testing has given us results that weren't far off that figure. With the always-on screen switched off, the S3 can get to over halfway through its third day before giving a low battery warning and needing to be attached to its magnetic wireless charging dock.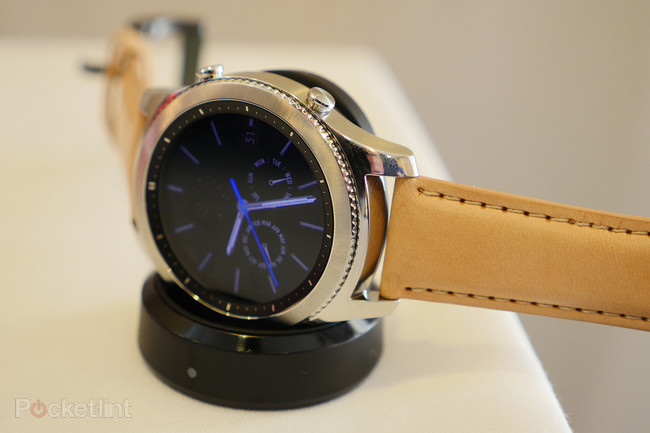 In regular use, the S3 finished two days with between 40-50 per cent charge left over in this mode. That's approaching Pebble territory for battery life, but is only that efficient when the screen isn't always on – meaning the screen only lights-up when there's a notification, when you raise your arm or press a button.
With the screen switched to its always-on mode, the battery understandably doesn't last as long. In our testing, it would comfortably make it through a full day and most of the way through a second day with the screen on constantly. Which really isn't bad going.
Verdict
Before now, Android users had something of a tough choice when it came to smartwatches. Either go with an attractive, intuitive, easy-to-use operating system and sacrifice design and build quality by buying a Pebble or older Samsung Gear, or get great build and suffer with Android Wear's limited operating system.
Now, that compromise no longer exists. The Gear S3 Classic delivers in both hardware and software, and to us is the smartwatch to get if you're an Android user.
There's that solid metal chassis with meticulous fine details, hardy build and water-resistance, great clicky buttons and a smooth rotating bezel that's matched with a smooth-to-use operating system. The straps are standard 22mm ones too, for added convenience.
On top of all that you get days of battery life, which is a solid figure for a smartwatch these days. The S3 delivers on feeling like a proper watch that happens to be smart. There's no higher praise than that.
Samsung Gear S3: Alternatives to consider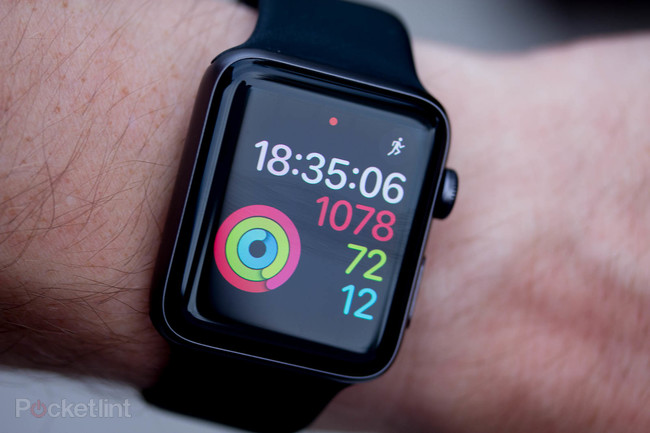 Apple Watch series 2
If you're an iPhone user, you don't get too much choice when it comes to smartwatches, and none offer a more complete experience than the latest Apple Watch.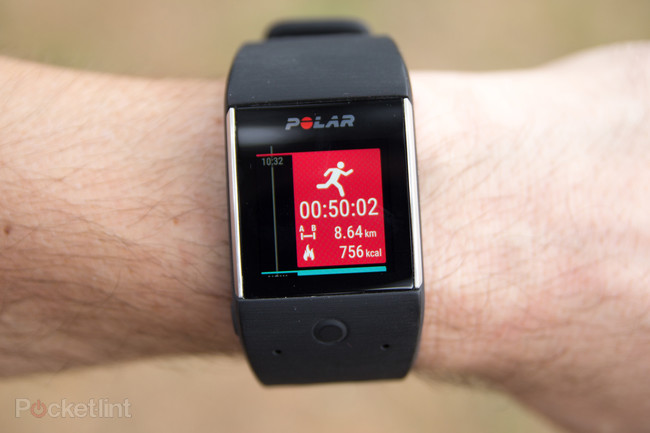 Polar M600
The Gear S3 Classic may be able to do fitness tracking, but the Polar M600 is one of the best around for sporty types. Its software is more finely tuned to track your workouts than what Samsung has to offer. And while the design isn't as premium, it's still built to deal cope in water.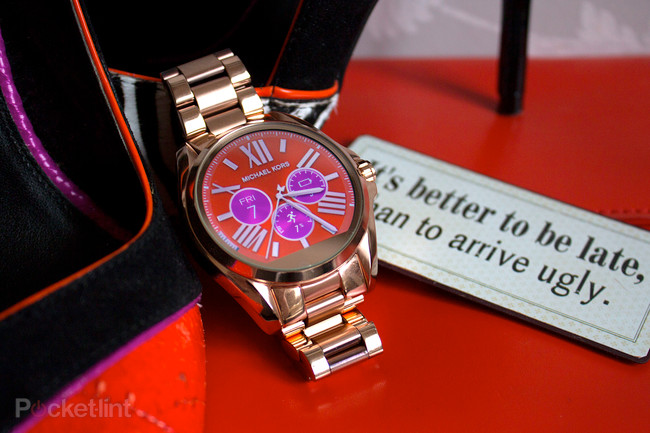 Michael Kors Access Bradshaw
Despite the flat-tyre design, the Michael Kors is one of the best looking watches around. It does run Android Wear though. For those looking for something a little more "bling" it's an appealing prospect that's not matched by most other manufacturers.
(pocket-lint.com, https://goo.gl/Yf0nf8)
Comments
comments