THE GOOD: The Polar M450 has GPS and can accurately measure speed, distance, route and altitude of your rides. It's water-resistant, has long battery life and supports Bluetooth accessories. It also includes a built-in LED safety light.
THE BAD: Can't display smartphone notifications. No automatic syncing. Won't work with ANT+ accessories. Doesn't include GLONASS tracking.
THE BOTTOM LINE: For anyone new to cycling and looking for a GPS device, the Polar M450 is hard to beat.
One of the first purchases a new fitness cyclist will want to make is a GPS bike computer (I would also recommend a pair of padded shorts). This lets you easily track your route, and see metrics like distance, speed and altitude in real-time.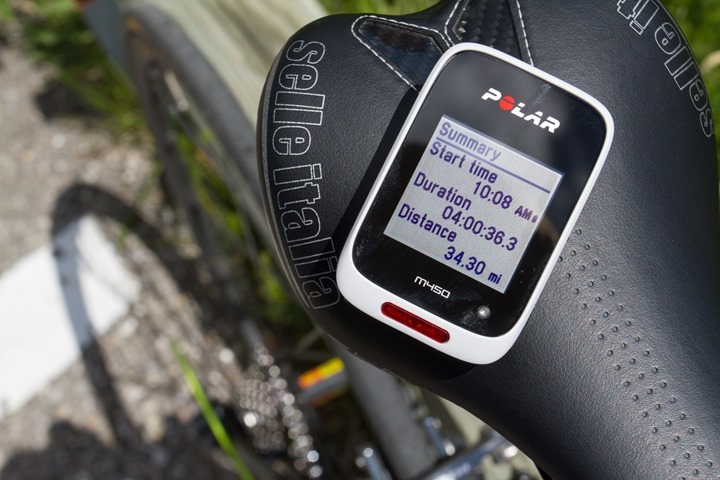 Garmin is usually the go-to option for tracking bike rides, but I actually found the Polar M450 to be the more compelling choice. Priced at $170 (£120, AU$319), the bike computer has many features found in devices double the price.
For anyone new to cycling and looking for a GPS device, the Polar M450 is hard to beat.
It can do the basics
If you've never used one before, think of a GPS bike computer as a compact and easy-to-read fitness tracker for your bike. GPS tracks outdoor workouts, and it's specifically tuned to your rides.
The M450 is primarily aimed at newcomers who are interested in a GPS device for measuring basic metrics, such as elapsed time, route, distance and speed. The computer can also be paired with external sensors to measure even more. This includes Bluetooth heart-rate straps, power meters and speed/cadence sensors.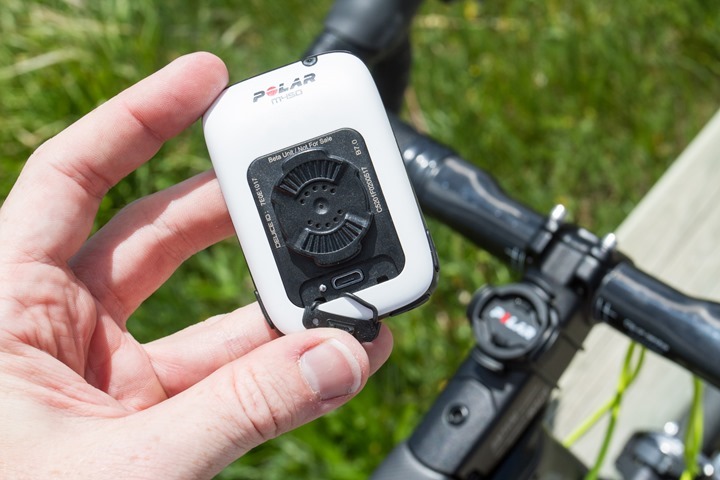 The 128×128-pixel-resolution display is easy to see and has a strong backlight. There are five data screens that can be customized to show up to four metrics per screen. The M450 also includes a built-in LED safety light that will turn on automatically when it gets dark. The light can be programmed to blink at varying speeds or remain static. It isn't bright enough to be used as a flashlight, but it will alert cars and others on the road of your presence.
Other features include a barometric altimeter for measuring altitude, auto-pause for when you stop, andan IPX7 water-resistant rating for riding in the rain. The 385mAh battery will last up to 16 hours with an active GPS signal, which is very good. You can also record up to 35 hours worth of data before having to sync with your phone.
The Polar Flow app (Android, iOS) provides an easy way to view all of your workout information, but it doesn't include automatic syncing. You are required to open the app on your phone and then press and hold the back button on the bike computer. It's a little sloppy.
There's also the option to sync data from Flow to Strava, a popular training log and social network used by runners and bikers.
What's missing
The M450 has a ton of features, but there are some key omissions. It doesn't include support for ANT+ or GLONASS (the Russian equivalent of GPS).
ANT+ is a wireless connection technology, similar to Bluetooth, and used to pair with accessories, such as heart rate straps, cycling power meters and speed/cadence sensors. In the fitness and biking accessory world, a fair amount of pre-existing devices use ANT+. Many companies have begun to offer bike sensors with both Bluetooth and ANT+, but there are still some accessories that are ANT+ only, which you won't be able to connect.
GLONASS, also not included, can be useful because it gives the device access to 24 additional satellites that can improve the tracking accuracy and coverage. It should be noted, though, that the M450 still performed very well without GLONASS. The GPS signal was acquired fast, and was accurate in New York City, which can be a particularly tricky location due to the tall buildings.
M450 also doesn't show notifications from your phone and there are no turn-by-turn directions or the ability to import a route, which we have seen in more expensive bike computers.
Polar M450 vs. Garmin Edge 25
The closest competitor to the M450 is Garmin's Edge 25 bike computer. Both feature similar specs and are priced the same. Here's how they differ: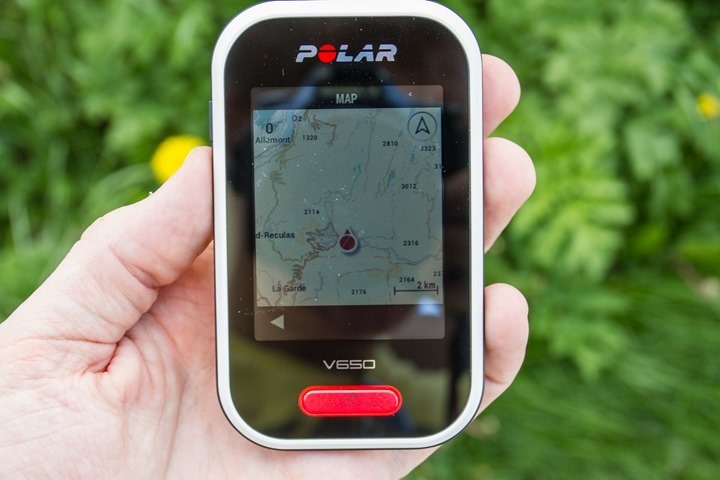 The Edge 25 supports ANT+ sensors only (and has Bluetooth to connect with your phone), while the M450 will only support Bluetooth accessories.
The battery on the M450 will last double that of the Edge 25: 16 hours compared to 8.
The M450 has a larger display and can show more information on each screen, but the Edge 25 has a smaller body.
The Edge 25 has live tracking when connected to your phone. This allows friends and family members to see where you are when the feature is enabled.
The M450 includes a barometric altimeter to accurately measure ascent and descent, while the Edge 25 will estimate altitude using the GPS.
The Edge 25 has both GPS and GLONASS, while the M450 only includes GPS.
The Edge 25 uses a proprietary charging clip, while the M450 has a Micro-USB port.
Should you buy it?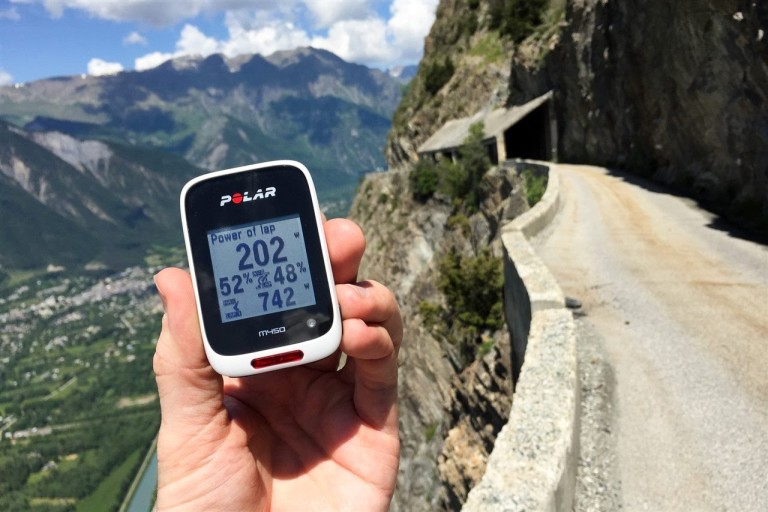 If you ride your bike for commuting or recreation, you're probably better off using your smartphone and an app like Strava or MapMyRide. You can also use a multisport watch like the Garmin Vivoactive HR orFitbit Surge.
But it's far safer and easier to use a mounted bike system if you're serious about biking exercise and maybe one day competing. The Polar M450 is a solid buy that won't leave a hole in your wallet.
The one reason against buying it would be if you plan on using ANT+ accessories in the future (or already have them on your bike). If that's the case, I would opt for the Garmin Edge 25 or even spring for the Edge 525, which is my favorite computer for more advanced riders.
(cnet.com, https://goo.gl/2w70b7)
Comments
comments