OUR EARLY VERDICT
The Mio Slice may not be the most exciting looking wearable on the planet, but it does do something different to every other fitness tracker with its innovative Pai tech.
FOR
Interesting Pai technology
Easy to use
AGAINST
Thick design
Limited notifications
Most fitness trackers are designed to encourage you to reach 10,000 steps a day – but Mio's new Slice is trying to do something very different by making wristwear that's more personalized to your specific fitness needs.
Mio has previously revealed its Pai technology, but this is the first time we've seen it integrated into a wearable.
Along with a heart rate monitor, and its fitness and sleep tracking capabilities, the Mio Slice may be a good addition to your fitness routine. Here's our first look.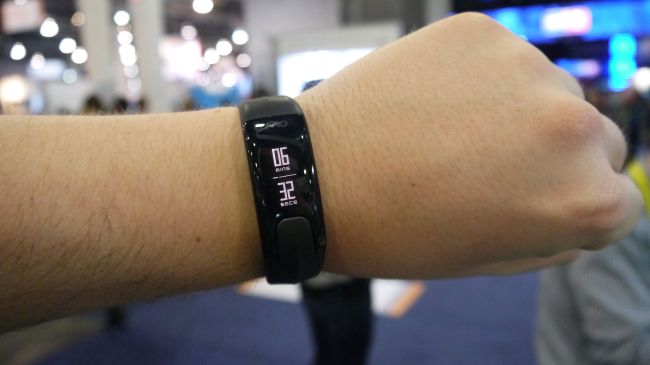 Mio Slice price and release date
The Mio Slice is launching in the US in January and will come to the UK at some point this year. So far, there's no word on whether it will be launching in Australia, but we'll keep an eye out for more details.
Mio's Slice sits in the middle of the fitness tracker price range at $129 (about £100, AU$175) which is a similar price to the Fitbit Charge 2.
Design and features
The Slice looks like your typical fitness tracker – there's a basic black and white screen in the center, which wraps around your wrist with a thick silicon band to ensure it won't be flying off when you're out for a run.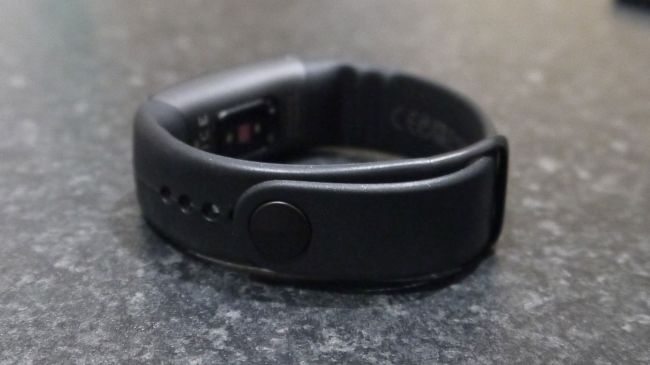 The tracker is quite thick compared to other bands at this price point, so you may find it a little uncomfortable to wear all of the time. However, the strap is secure and it's particularly easy to put on and take off.
There are four colors to choose from: black, navy, white, and an orange variant named Stone and Sienna.
You also have the choice of either small or large strap sizes, depending on how big your wrist is.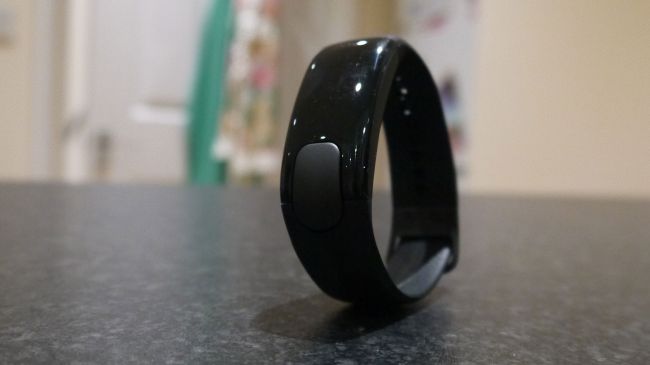 There's a large button at the bottom of the display that will help you tap through the different functionality on the Slice, which includes the clock, step tracking, heart rate monitoring and more.
It's also water resistant up to 30 meters, so you won't have to worry about running with this on in the rain.
The Slice isn't the most attractive fitness tracker on the market, but it also isn't the ugliest choice As such, most won't be embarrassed about wearing this on your wrist.
The most interesting element of the Slice is its integration with Pai technology.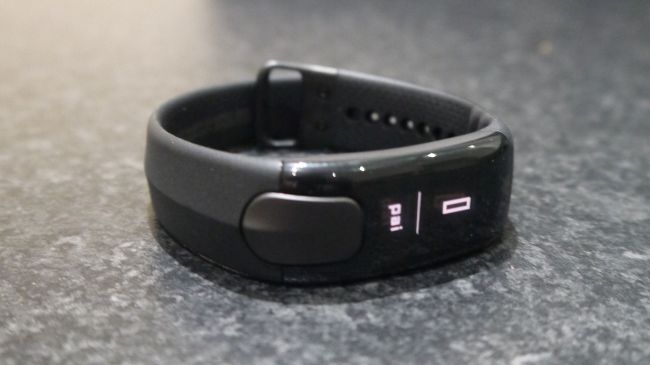 Mio's Pai tech is aimed at giving you a more personalized target to reach rather than just dangling the usual 10,000 steps goal in front of you.
Depending on your health – monitored by the always-on heart rate tracker – the system will give you a score of 100 over a week's time, studying how much you've raised your heart rate that week.
If your number is below 100, you need to exercise more. If it's above, you're in a good place.
Some exercise can be high intensity, but you won't be moving your feet as much as say running – this is perfect for that scenario.
The Slice syncs directly with the Pai app, which you can download to either iOS or Android devices, to be able to see exactly how well you're doing.
There's also normal activity tracking as well as sleep tracking on the Slice.
You'll also be able to receive phone notifications through to your wrist, but it's limited to only phone calls and texts at the moment. You can't interact with the messages directly from the band or control music either.
Mio also says the Slice will offer up a five day battery life, which we'll be sure to put to the test in our upcoming full review.
Early verdict
The Slice itself isn't the most interesting fitness band, as it features quite a tired design, but having Pai directly on your wrist may be an interesting enough feature to set it apart.
Pai is a new, refreshing way of thinking about fitness trackers and could very well change the way we consider ourselves getting fit in years to come.
(techradar.com, https://goo.gl/JmlSt2)
Comments
comments