OUR EARLY VERDICT
Do you want a cheap fitness tracker that does the basics? This is a cheap fitness tracker that does the basics
AGAINST
No GPS
Accelerometer seems underpowered
The Honor Band 3 is nothing to shout about. It's functional and colorful and does the things we expect from a fitness tracker.
Well, perhaps it's unfair to say nothing to shout about. The price is pretty good compared to the rest of the market, given what Honor has paced  into the band – essentially, it's a Fitbit rival that doesn't cost as much.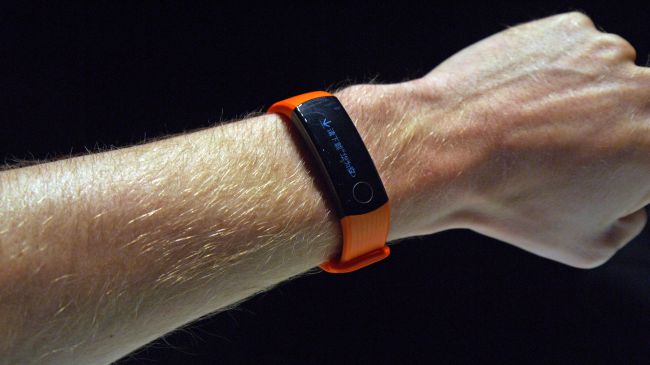 Honor Band 3 price
If you're looking to keep an eye on your steps, runs, swims and sleeps, then this band will only set you back £59.99, which equates to around $75 or AU$100.
It's definitely deep into affordable territory for many, and given the abilities it packs, it's not a bad price at all.
Design
If you've ever clapped eyes on a fitness tracker in the past, you'll be in familiar territory here.
There's a rubberised strap (that comes in orange, black or navy blue, depending on how regal you're feeling when you decide to by this) that attaches with proprietary connectors to the main tracking unit.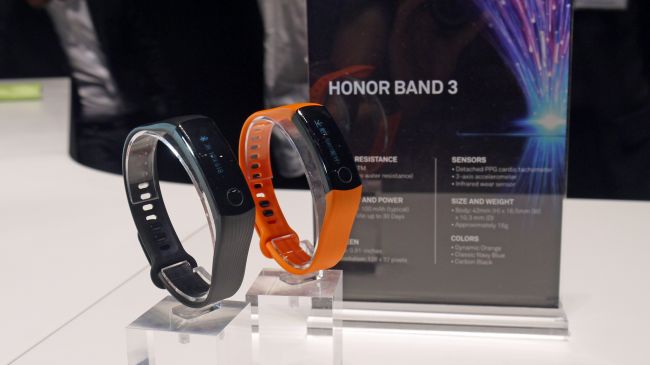 It's thankfully soft rubber, sitting nice and snugly on the wrist, without any Microsoft Band-esque hard curves to worry about.
The unit itself holds a monochrome screen – it is OLED, but you're not getting the beautiful displays we see on the Samsung Galaxy S8.
This is a black and white display designed to consumer very little power, and you can clearly see every individual pixel.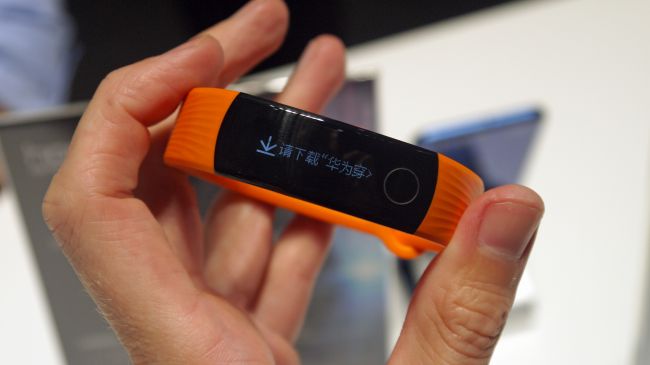 That's no bad thing – the display is clear and bright enough, and the whole unit only weighs 18 grams, so it would actually be fairly easy to forget you're wearing it day to day.
Unless you have it in orange, and people stop you in the street for being so goddammn radical.
Sadly, we can't tell you whether the display gives useful information, as the unit we tested was locked to Chinese with some weird Bluetooth icon flicking around.
However, tapping the button below the display instantly flicks it between the screens  – assuming they're options to see how many steps you've taken each day or calories burned, the method of scrolling through the interface feels crisp and clean.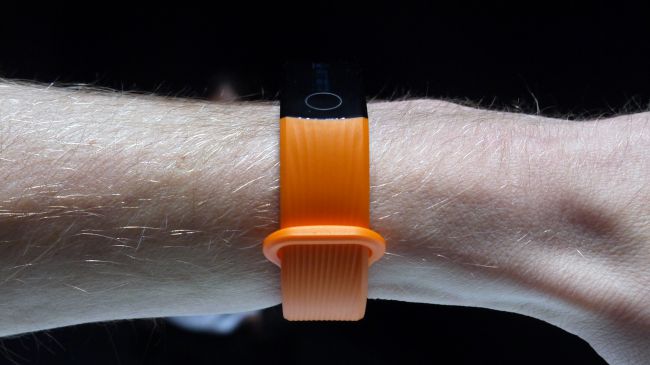 In terms of what this can do, the Honor Band 3 can track your sleep, monitor a run or swim, work out your calorie burn,  have a look at how many steps you're taking or register your heart rate.
On the latter one, Honor reckons that it's as good as a chest strap in terms of accuracy for counting your heart beats every minute, although that's only at rest – it'll be interesting to see how that works out when you're jogging along with this strapped to your wrist.
Sadly – although not really surprisingly for the price – the Honor Band 3 does not feature GPS inside, so any runs will be worked out using the three axis accelerometer, which is a bit low-spec for today's motion-monitoring wearables.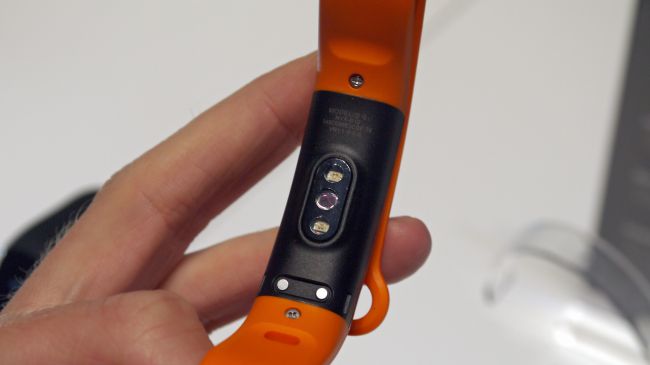 It'll do the job, but we doubt that the Band 3 will be able to work out how far you've run or swum accurately – it'll just be a vague metric that will help you as you graduate to a more dedicated fitness brand.
The same can be said about sleeping – sure, it can tell how well you've slept and there's advice from Harvard Medical Center on how to sleep better.
However, that sounds like it'll be things like 'turn the lights off in your room at night' rather than 'we've noticed that you sleep worse when the temperature is about 15 degrees'.
Then again, it goes back to the price – are you really that bothered about how much it can do when it costs so little?
Early verdict
The Honor Band 3 is a good activity tracker – nothing more, nothing less. If you want to see how far you've walked or get an idea of your daily fitness without having to spend a lot of money, you'll enjoy this device.
The colors are interesting, the weight low and the cost is negligible in comparison to a lot of other devices out there which do the same thing (the Fitbit Charge 2, for instance) – so it just depends how widely the Honor Band 3 can be bought.
(techradar.com, https://goo.gl/TwEhG8)
Comments
comments