Huami is a well-known name in the smartwatch industry, reputed with manufacturing the Xiaomi Mi Band and Mi Band 2, two innovative sports and fitness tracking devices with standout features.The company went solo and launched the Amazfit line of classic, premium sports smartwatches and among the lineup, the Amazfit Pace is the latest in the pack.
The Amazfit Pace comes with awesomely amazing features which have seen its price jump from the $120 it launched with to its present price of $159.99 USD but I'll tell you how to get it for only $103.99. The Pace comes with a round face and a display that isn't truly circular.
The display has a resolution of 320 x 300 pixels. The wearable device also packs a red rubber strap which gives it a cool and attractive look.
On the features, the Huami Amazfit Pace packs a GPS tracker inside and is powered by a dual-core 1.2GHz processor aided by 512MB of RAM. The device also comes with a large 4GB of storage.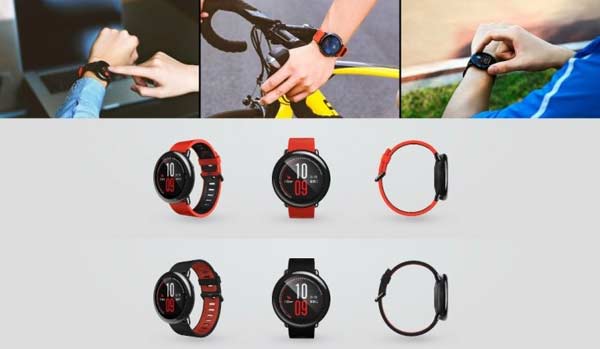 For a smartwatch, this is huge and it can be used to store lots of songs which could be played while running or doing some chores. There is no built-in speaker but with the aid of a connected Bluetooth headphone, that can be achieved.
The smartwatch equally packs a very durable battery which is touted to be able to let users use the heart rate sensor and GPS for 35 hours. On regular usage, which includes frequent notifications throughout the day, the watch will last for 5 days and if you are using it as a standard watch, it will last for around 11 days. Not bad for a sophisticated smartwatch!
What about the price, as stated the device is currently sold for $159.99 on the Amazfit official page but there is an ongoing discount offer which brings down that amount to $103.99 USD.
(xiaomitoday.com, https://goo.gl/ADI964)
Comments
comments