The Good: The LG 34UC89G's curved IPS panel delivers a better picture than many VA-based alternatives without sacrificing speed, it has some nice options for gaming, and the relatively well-designed monitor and stand look the part.
The Bad: Given its size and cost, it's relatively low resolution; there aren't a lot of connections and no USB-C, it doesn't have any colored lights, and it's not great for anything other than gaming.
The Bottom Line: For gamers who need G-Sync and want a lot of screen real estate, the LG 34UC89G is a solid choice.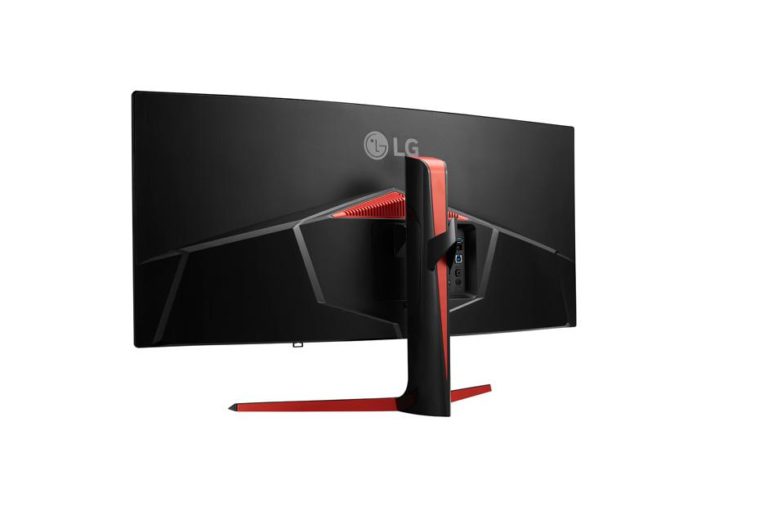 LG's striking red-and-black gaming monitor certainly looks the part — that's relatively unusual for a company that doesn't have a dedicated gaming brand — and with a fast IPS panel, high refresh rate, G-Sync and a roomy slightly curved screen, it's a nice package for many types of games. But a few drawbacks diminish the appeal.
LG's price for the monitor is just under $1,000; most places seem to sell it for about $900. That's a couple hundred less than Alienware's recently announced but not-yet-shipping AW3418HW, which has similar specs, at least based on the few that are available. For that money, though, you get more ports and basic lighting effects. The 34UC89G doesn't seem to be available yet in the UK or Australia, but the US price directly converts to about £765 and AU$1,250. The 34UC79G is the corresponding FreeSync version, though it doesn't have identical specs.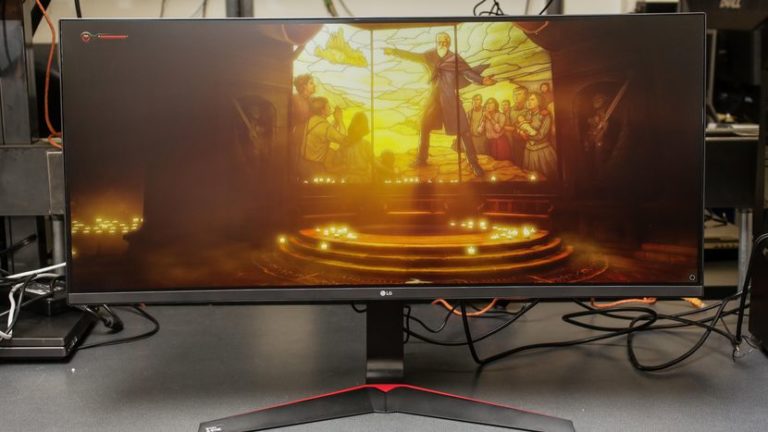 Basic specifications
| | |
| --- | --- |
| Price (MSRP) | $999 |
| Panel type | IPS |
| Backlight type | LED |
| Size (diagonal) | 34 |
| Curve radius | 3800R |
| Resolution | WFHD/UWUXGA (2,560×1,080) |
| Aspect ratio | 21:9 |
| Pixel pitch (mm) | 0.31 |
| Maximum gamut | 99 percent sRGB |
| Rotates vertically | No |
| Typical brightness (nits) | 300 |
| Sync standard | G-Sync |
| Maximum vertical refresh rate (at HD or higher resolution) | 144Hz (166Hz with overclocking) |
| Gray/gray response time (milliseconds) | 5 |
| Release date | June 2017 |
The stand is well designed; connectors are easily accessible in the back and there's a snap-in piece for managing cables and hanging your headset. You can also raise and lower it sufficiently to accommodate most people, and tilt it about 20 degrees back as well as a touch forward.
LIke a lot of monitors, the 34UC89G uses a single joystick control for its settings and menu navigation. LG's is particularly nice. Located right in the middle of the bottom under the logo so you don't have to grope for it, easy to maneuver, and the onscreen menu display defaults to the bottom middle rather than stretched across the bottom or on the side.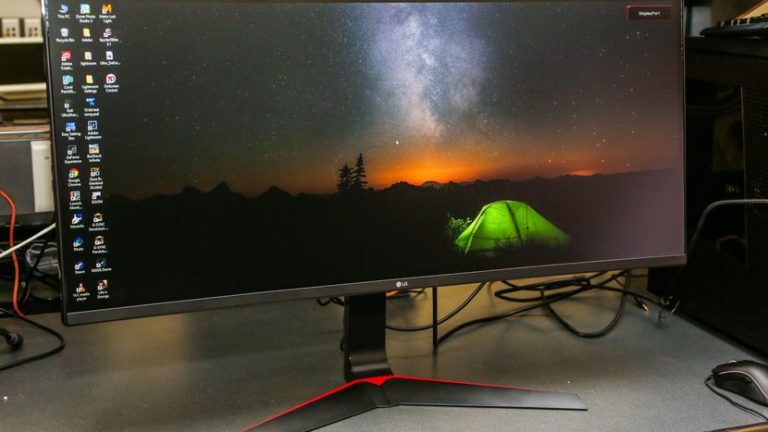 LG doesn't offer any particularly novel features, but it includes all the basics, at least for gaming. Black Stabilizer is LG's name for its shadow-brightening option for games where enemies lurking in dark corners. It works by adjusting the gamma curve below middle gray, but locks black so contrast seems unchanged. On the low and medium settings the effect is pretty subtle, but it's quite noticeable on high. Observer, for instance, may not have the best graphics but it's very dark and atmospheric and really benefited from the high boost. For purists, it's not as good as actually having a truly large dynamic range, though.
You'll also see LG tout its Dynamic Action Sync, but confusingly makes it seem like a setting (and it is on some other LG monitors). But here it's just a branded name for the technology LG uses to decrease the input lag of the display, since IPS panels can be a little slow for speed-sensitive games. And the monitor's input lag is pretty good, about 14ms on average.
The monitor can display red or green crosshairs or a dot in the center, which is nice and really helps to quickly orient a target in your sights, but you can't tie them to profiles. They're always globally on or off — though yes, I occasionally want to blast a hole through my email  — and it can't automatically switch from a red crosshair in FPS mode to a green one in RTS, for example.
While the monitor supports split-screen and picture-in-picture, you don't get it in hardware. You have to download LG's OnScreen Control utility, which also duplicates a handful of the functions of the built-in menus.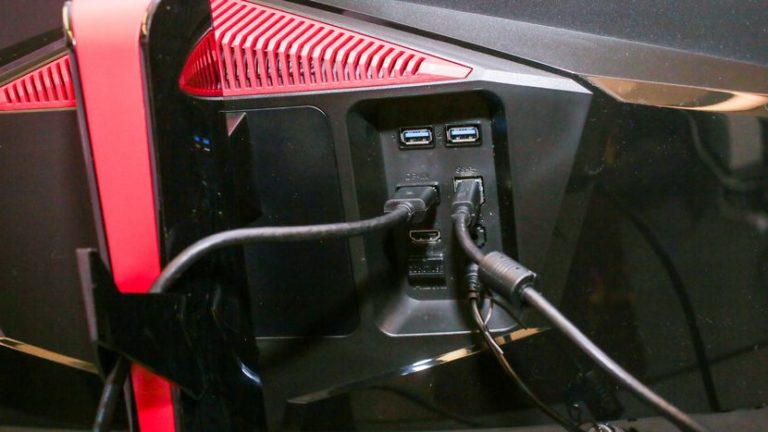 Hey, good lookin'
While I wouldn't use it for photo editing, the 34U89G's performance pleasantly surprised me. Out of the box, it hit 98 percent sRGB coverage (it does extend beyond that gamut in the reds and greens, though), a default gamma of 2.2 and sRGB color error measured generally less than 4 Delta E (2,000). Typical contrast is about 1,360:1 — the monitor doesn't have a dynamic contrast setting — and peak luminance of 320 nits. While the default color temperature should be 6,500K, it measured closer to 6,900K, which is reasonably close for a monitor that's not factory calibrated.
The mystery gamma and color temperature presets worked out to roughly:
Measurements
| | |
| --- | --- |
| Gamma1 | 2 |
| Gamma2 (default) | 2.2 |
| Gamma3 | 2.4 |
| Normal (default) | 6,900K |
| Warm | 6,400K |
| Medium | 7,500K |
| Cool | 9,400K |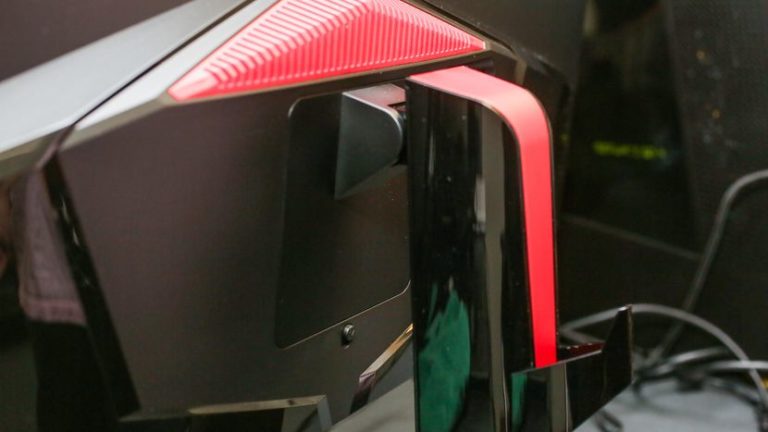 Using the Metro Last Light benchmark to go artifact hunting, I did see some mild stutter when the frame rate rose above the refresh rate — in this case, frame rates in the 20-100fps range at 85Hz and 30-168fps at 144Hz — but nothing that I'd call disruptive to gameplay. And with overclocking up to 166Hz — which also worked smoothly at 200-plus frame rates while hive-busting in Doom — you've got enough refresh-rate latitude to handle most games.
You could probably force some problems at 60Hz over HDMI, but there's no point paying a premium for G-Sync if you're not going to use it for gaming over DisplayPort. I also didn't spot any differences between G-Sync on and off on a GTX 1080 setup. It really depends on your CPU/GPU configuration and the games you play.
The resolution is a sore spot, though. While 1080p can be fine for gaming, especially when you're more concerned about speed, at a 21:9 aspect ratio rather than 16:9 (HD) some games don't fill the whole screen — Life is Strange: Before the Storm and Inside, for example — or they stretch to fill it with too few pixels. (However you don't really notice in games with aggressive blur or faux artifacts.) As with other 21:9 displays, 4K and HD video get pillarboxed. And for web browsing, email and other tasks that usually have a white background, the low 89 pixels-per-inch density means text doesn't look great; I found myself staring morosely at the the pixel grid. You can always scale a high-resolution monitor back for gameplay, but you can't make a low-resolution monitor magically add more pixels.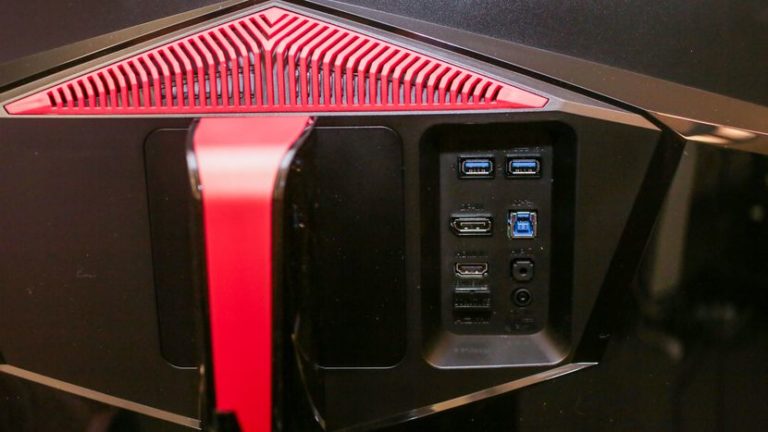 Connections
| | |
| --- | --- |
| HDMI | 1 x 1.4 |
| DisplayPort | 1 x 1.2 |
| USB Type-A (out) | 2 x USB 3.0 (1 x BC 1.2) |
| USB 3.0 (in) | 1 |
| Headphone jack/audio in | Yes |
 And unfortunately, LG really skimps on connections for an otherwise reasonably good value. Not only does it lack USB-C/Thunderbolt and only provide two USB 3.0 ports, but the HDMI and DisplayPort connectors are old standards; not a serious problem, but not very futureproof.
Good, but not a bargain
There aren't a lot of 34-inch curved gaming monitors with IPS panels, so it's hard to peg the 34UC89G as overpriced or not; G-Sync adds a significant cost as well. If you need something for work as well as play, I don't think it's a great option; the resolution is distractingly low for its size, and it's suboptimal for watching movies. If you've got an Nvidia-based system and play games that support 21:9, though, it's a solid alternative.
(cnet.com, https://goo.gl/yFxnhX)
Comments
comments