OUR EARLY VERDICT
The Aorus X9 could be the most powerful gaming laptop with SLI graphics superior to dual Nvidia GTX 1080s, but we'll have to wait until June to see if it can make good on those promises.
FOR
Ultrathin design
Sharp looks
Tactile keys
AGAINST
Almost a little too similar to the Aorus X7
Unknown price and specs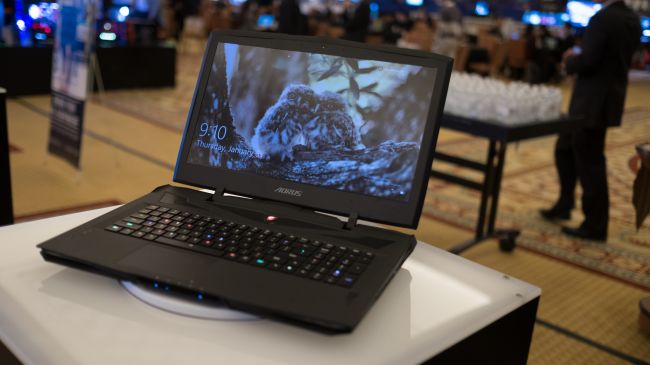 If the rule is three's a charm, then the Aorus X9 proves mechanical keyboards on gaming laptops are officially in.
Not too long ago the dream of a mechanical keyboard seemed only possible by literally cramming a desktop keyboard into a notebook like the MSI GT83VR Titan and . However, machines like the , and now the Aorus X9 are proving we can have a truly tactile typing experience on notebook.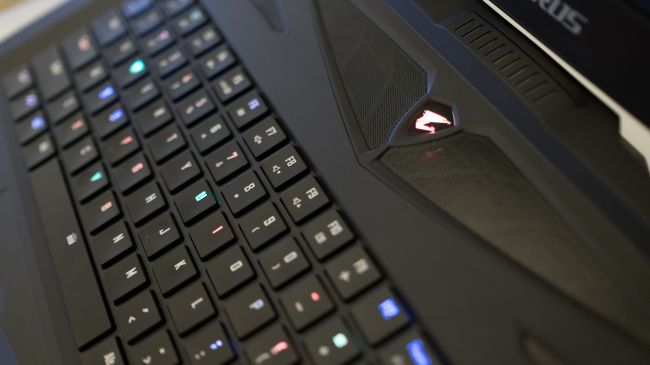 Unveiled at as a concept, the Aorus X9 is a 17-inch laptop like the on steroids. Specs have yet to be finalized but Aorus tells us its highest-end system could rock an unlocked Intel Core i7 K-series processor and a new Nvidia chip running in SLI – so an Nvidia GTX 1080 Ti or Titan X in all likelihood.
To top off these impressive, but tentative specs, the Aorus plans to outfit this machine with an 17.3-inch 3K (120 fps) or 4K display, and both featuring G-Sync support no less.
Of course, the real star of this laptop is its mechanical keyboard featuring MX Brown switches and a fully customizable RGB lighting system. In our experience, the Aorus X9 keyboard offered punchy typing experience with more travel and silent keys than the already excellent Razer Blade Pro.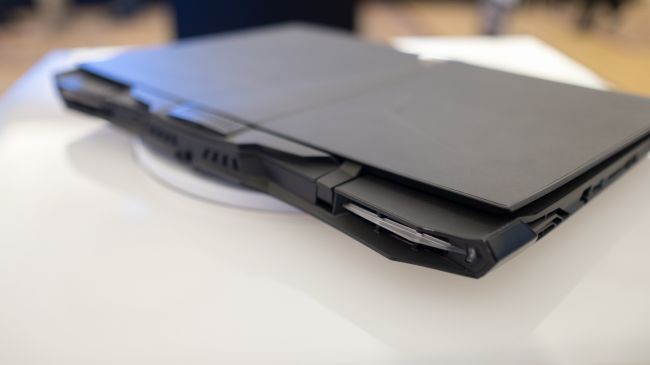 The Aorus X9 also completely won us over with its over the top aesthetics. Aorus's laptops always had a sharp design, but the X9 takes it to the extreme with stealth fighter-like design cues with all sorts of sharp angles, flaps and a matte black paint job.
We also spied a few pieces of transparent plastic around the body, which we can only assume will play a part in this 17-inch laptop's lighting system.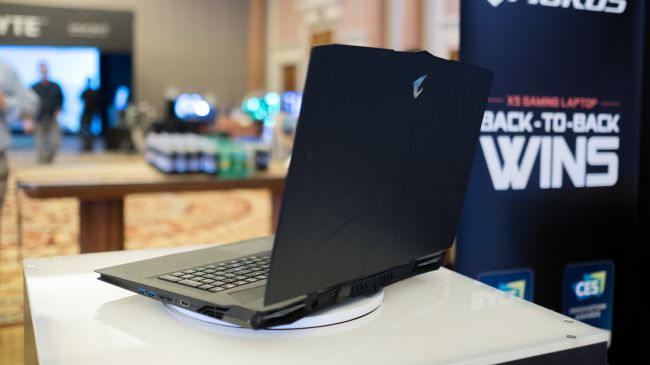 Early verdict
After seeing Aorus X9 for the fleeting moment, we can't wait for its full announcement at Computex this June. On paper it's Aorus' most impressive gaming laptops that aims to unthrone all other desktop replacements like the and Razer Blade Pro. Whether it can do that will have to wait until our full review.
(techradar.com, https://goo.gl/NuoEjQ)
Comments
comments