Currently many Chinese manufacturers come in with better and better laptops. As we can see the Intel Atom chips have been replaced with Intel Celeron, Atom, and Pentium SoCs. Apart of this the 4GB of RAM is no more actual. Now they use a 6GB of RAM. The same can be said for the internal storage – those companies use a SSD hard drive instead of low-speed eMMC.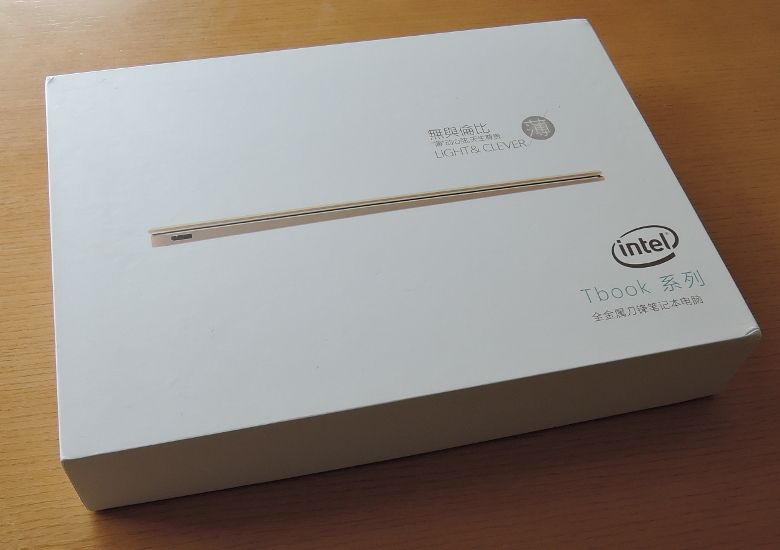 They also continue improving the appearance of their products. And what's more amazing all these changes don't affect the pricing – those laptops are priced too low. Users benefit from the aforementioned changes the most. But there is a little problem – how do they can choose from myriads of offers? How to learn what's the best cheap laptop? To help them in orienting we have chosen three laptops that should meet all your requirements. Plus, they are very affordable. Let's see what key features the Chuwi LapBook 12.3, Jumper EzBook 3 Pro and T-bao Tbook Air come with.
Chuwi LapBook 12.3 vs Jumper EzBook 3 Pro vs T-bao Tbook Air specs
Software: Windows 10 Home Brings Everything You Need
As you can see, all three models run on the same version of Windows. This is the lightened version of the latest OS of Microsoft, but it provides almost everything for a daily use. Windows 10 Home is the basic variant of Windows 10. So it's reasonable to the revamped Start Menu of this popular OS. I guess you remember, the company has decided to remove it from Windows 8 a few years back, but as it's demanded, this features is back. Plus, you will get a full-fledged version of Cortana, the digital voice assistant that was exclusively available on Windows Phone OS devices only. The Windows 10 Home has been designed for larger masses, non-professionals. So you will get features like Battery Saver, TPM support, and company's new biometrics security feature called Windows Hello.
CHUWI LapBook 12.3
Battery Saver makes your system to consume power more efficiently. Thanks to limiting the background activity the device will require less power for main activity. It's implemented via microchip named a TPM. It offers additional security-related functions. So you should be sure your laptop's motherboard has that chip installed. Otherwise this awesome function won't work on it.
You can also use the all-new Virtual Desktops option and Snap assist feature that allow you to work with up to 4 apps on one screen. Windows 10 Home supports Continuum, a very popular feature that lets you quickly switch from desktop mode to tablet mode. Plus, you can surf in the net quickly and safely via the new Microsoft Edge browser.
Chuwi LapBook 12.3
CPU: Intel Celeron N3450 is 30% Faster Than Its Predecessors
The second feature that is common for all three models is the SoC. This is the Intel Celeron N3450, which is also named as Apollo Lake. Last year Intel revealed during IFA Berlin the new Kaby Lake 7-th generation Core processors. This made many manufacturers change their plans. But it wasn't the only news from the popular chip maker. The manufacturer also debuted the new 14nm Apollo Lake platform featuring six different Celeron and Apollo processors.
Jumper EZBOOK 3 PRO Notebook
Reportedly, Apollo Lake uses the next-gen Atom architecture dubbed as Goldmont. Like Broxton and Sofia mobile chips the Apollo Lake processors are used mainly in low-end notebooks and desktops. Thus this chips are the direct successors to the 14nm Braswell chips rolled out in 2015.
Intel Atom Lake SoCs feature 6 Pentium processors. They are mainly used on desktops. They're 10 watt and 6 watt processors and come Intel's 500-series integrated graphics. As for Celeron processors, they are a bit weaker, therefore, they cost less.
CHUWI LapBook 12.3
The Intel Celeron N3450 is a quad-core SoC running at 1.1-2.2 GHz. Besides 4 CPU cores, the chip also includes a GPU supporting DirectX 12 as well as a DDR3L/LPDDR3/LPDDR4 memory controller (dual-channel, up to 1866/2400 MHz).
T-bao Tbook Air
It also includes an advanced video engine with hardware support for the playback of VP9 and H.265 material (8-bit color-depth).  This is for the first time, when Intel completely reworked the CPU architecture of the Atom series. As a result, the performance gains of 30%.
Jumper EzBook 3 Pro
Memory: So, 4GB or 6GB? – No Questions to SSD
Though the Intel Celeron N3450 is a good chip, it can't be compared with m-core or i-core chips. I mean the performance will be weaker. So 4GB of RAM should be sufficient. But as we can see, Chuwi and Jumper decided to use larger memory, and it's welcomed. As they say, can never have too much RAM, right?
Jumper EZBOOK 3 PRO Notebook
As for storages, two devices come with the same 64GB of internal memory and M.2 slot for expansion. And only the T-bao laptop sports a 128GB of SSD card. Of course, the latter stands out among them. But the M.2 slots allow users to add SSD cards themselves. On the other hand, it's not so easy for the Jumper laptop due to the construction.
CHUWI LapBook 12.3  –  EU PLUG  SILVER
To understand why SSD is better, let's take a peek at a few key differences between those two storage types. Actually, they are two different types of memory storages. eMMC stands for Embedded MultiMediaCard, while SSD stands for Solid-state drive or Solid-state disk. The most important difference is that eMMC is a type of flash storage based on the MMC standard, while SSD is a type of Solid-state Storage, as the names suggest.
T-bao Tbook Air
Both eMMC and SSD operated on the NAND principles. Thus the data is transferred via NAND gates. But eMMC typically has only one NAND gate, while SSD tends to have more than one. This means the latter is capable of transferring data through different channels. This means it will do more r/w operations per second. So we can state the read-write speed of SSD is the way faster than the eMMC. The maximum speed of SSD is about 1500 MB/s, whereas for eMMC it is just 400 MB/s.
CHUWI LapBook 12.3
The second biggest difference is in provided onboard storage space. The eMMC comes in 32GB and 64GB variants, while SSD typically comes in 128GB, 256GB, 320GB, and 512GB variants. This is why eMMCs are often paired with cloud storages.
The third difference refers to the ways these storages are connected to the motherboards. SSD drives are usually connected via the SATA interface, while the eMMC are often directly soldered onto the motherboard like other parts.
SSD has many advantages in comparison to the eMMC, but everything has its price – SSD are very expensive. They cost 4 times more than HDD storages. Calculate yourself how many times their price exceeds eMMC pricing.
T-bao Tbook Air
Display: 2K Screen is More Attractive
All three models are considered to be the cheaper variants of the MacBook Airand Microsoft Surface Pro, but only of them has a display closer to their found father.
CHUWI LapBook 12.3
They come with an IPS display. Thus the screen technology is the same, but the T-bao Tbook Air and the Jumper EzBook 3 Pro provide Full HD resolution, while the Chuwi LapBook 12.3 provides 2,736 x 1,824 pixel resolution. The same resolution found on the Surface Pro.
T – bao Tbook Air 
So in terms of screen size the most attracting is the Jumper laptop. But when it comes to the resolution, the Chuwi notebook has no rivals. Generally, it's matter of taste.
Connectivity and Battery: Above 8000mAh is Normal
The wireless connectivity options are almost the same at three laptops. But when it comes to interfaces, the T-bao Tbook Air yields a lot. There are only two ports – one for charging and the next one is a USB Type-C for the rest of job. Agree it makes us to use additional peripherals like USB hubs. The Chuwi LapBook 12.3 and Jumper EzBook 3 Pro have no problem in this sense. There are two USB 3.0 ports, mini HDMI and other necessary ports.
CHUWI LapBook 12.3
The biggest surprise is hidden in batteries. The Chuwi and Jumper laptops come with batteries at 'regular' size of 8000mAh and 9600mAh, respectively. But who can explain why T-bao has put a 4000mAh battery into its 12.5-inch display laptop? I guess this is the price it pays for using the SSD drive.
T-bao Tbook Air
Conclusion
When looking at the key features of these three laptops, they seem almost identical. So the most affordable of them can be considered the Jumper EzBook 3 Pro. Generally, Jumper has always come with such products for a while. But a closer look reveals all the pros and cons of them. In this sense, when all factors are put next to each other, we can see the Chuwi LapBook 12.3 wins. The only features it yields at is the eMMC storage. But the presence of a 2K screen compensates this. On the other hand, if the most important feature is the storage and you are ready to pay more but a get a faster internal memory, the T-bao Tbook Air will be the best choice.
(xiaomitoday.com, https://goo.gl/WWbmHm)
Comments
comments