The Good: The Acer Predator XB272 delivers a handy 240Hz maximum refresh rate in addition to G-Sync support and offers a decent selection of hardware controls.
The Bad: Its resolution is pretty low for a 27-inch monitor, and its input connectors aren't up to the latest standards.
The Bottom Line: If you just need it for high-frame-rate gaming, the Acer Predator XB272 is a great option. But otherwise it's a bit lackluster for the money as a general-purpose monitor.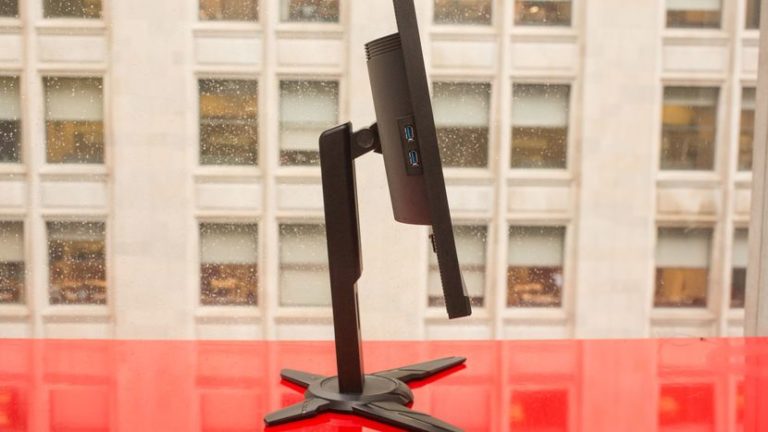 Acer raises the bar for high frame-rate gamers, extending its 25-inch Predator XB252 up to 27 inches and bringing with it a maximum refresh of 240Hz. At $680 (approximately £620, AU$1,050) It's not the cheapest G-Sync monitor around, but at the moment it's one of the few to refresh that fast. And for a TN panel, it's pretty good.(Don't confuse this with the as-yet-unavailable XB272-HDR, which has a completely different panel.)
The trade-off, though, is resolution, which is also the same as the smaller panel. That means you can drive a truck between the pixels — OK, not really, but it does mean that for doing things other than playing games it's not very sharp. For games, you can use G-Sync DSR to increase the perceived resolution.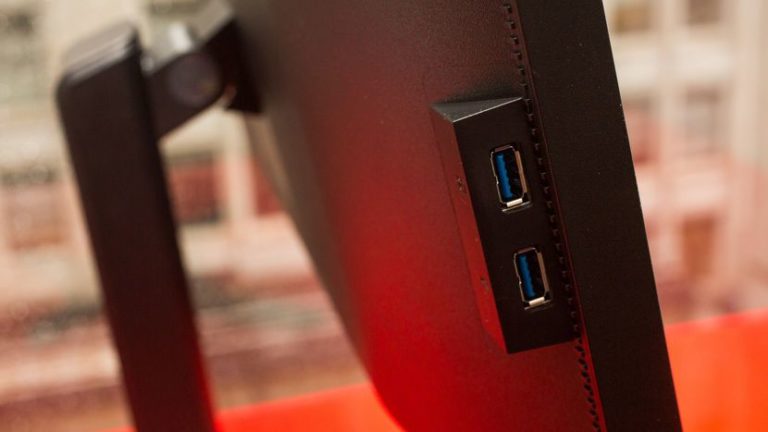 Basic specs
| | |
| --- | --- |
| Price (MSRP) | $680, approximately £620, AU$1,050 |
| Panel type | TN |
| Backlight type | WLED |
| Size (diagonal) | 27 |
| PWM backlight dimming | n/a |
| Resolution | HD (1,920 x 1,080) |
| Aspect ratio | 16:9 |
| Pixel pitch (mm) | 0.31 |
| Maximum gamut | 100 percent sRGB |
| Rotates vertically | Yes |
| Bit depth | 8 |
| Typical brightness (nits) | 400 |
| Selectable/custom picture modes | Yes/No |
| Sync standard | G-Sync |
| Maximum vertical refresh rate (at HD or higher resolution) | 240Hz |
| Gray/gray response time (milliseconds) | 1 |
| Black/white response time (milliseconds) | n/a |
| Release date | April 2017 |
The XB272's layout is pretty typical, with onscreen display controls on the back right. The buttons are a little flat and hard to feel, but they're supplemented by a joystick that makes it much easier to navigate the menus than typical up- and down-arrow buttons. You can map two of the buttons directly to menu options, a nice perk.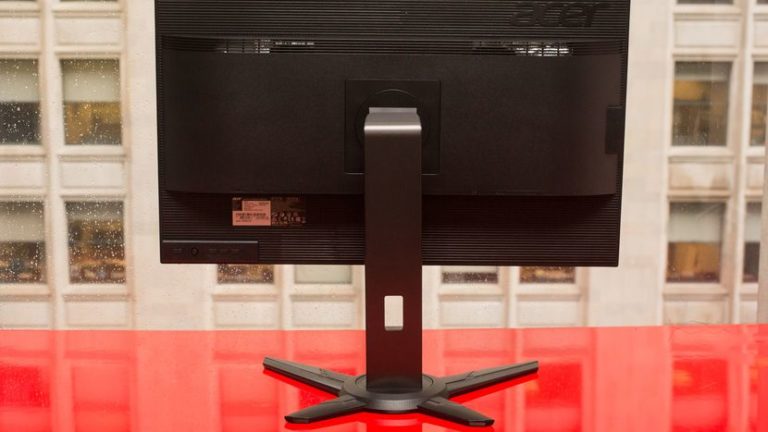 It has a reasonably broad set of options. Among the various presets there are three gaming-specific ones that change the brightness, refresh rate and white point settings. There's also a selection of three optional target overlays, adaptive contrast, and a decent set of display options for color and brightness.
Four Type-A USB 3.0 ports and low-power built-in speakers round out the feature set. The biggest disappointment here is the inputs: a single HDMI and a single DisplayPort, both based on last-generation standards. Not a deal breaker, but if you're spending this much on a monitor, you probably want it to last a few years; at least the high refresh rate futureproofs it a bit.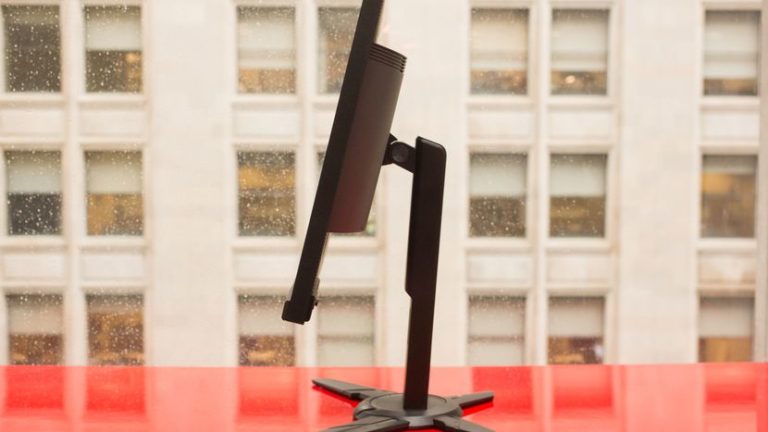 Connections and hardware features
| | |
| --- | --- |
| HDMI | 1 x 1.4 |
| USB Type-A (out) | 4 x USB 3 |
| USB 3.0 (in) | 1 |
| DisplayPort | 1 x 1.2 |
| Built-in speakers | Yes (2 x 2W) |
| Headphone jack | Yes |
In most ways, the XB272 is a typical TN display, It covers about 95 percent of the sRGB color gamut, measures a maximum (static) contrast of about 720:1 and peak brightness of around 445 nits.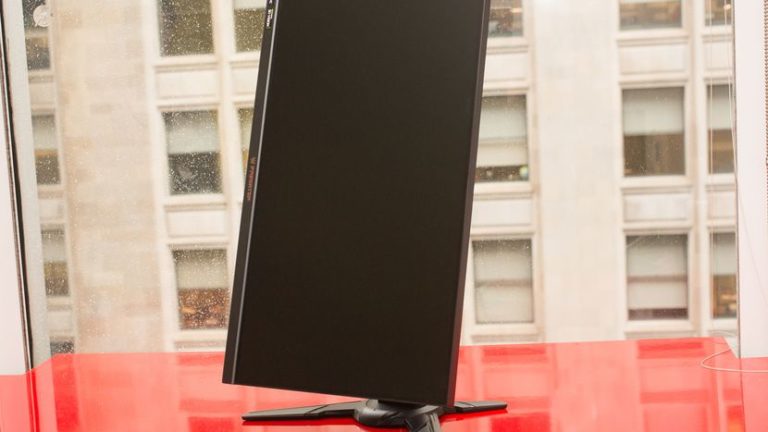 The 240Hz maximum refresh rate goes a long way to smoothing out gameplay; even with G-Sync I saw a little more stutter than I expected when frame rate rose above the refresh rate. But at 144Hz and higher it fared well with fast GTX 1080 gameplay. I didn't see any flicker, even when trying to force it, but I think I'm just not sensitive to it. And the audio is fine if you're space constrained, at least driving its low-power speakers.
Conclusion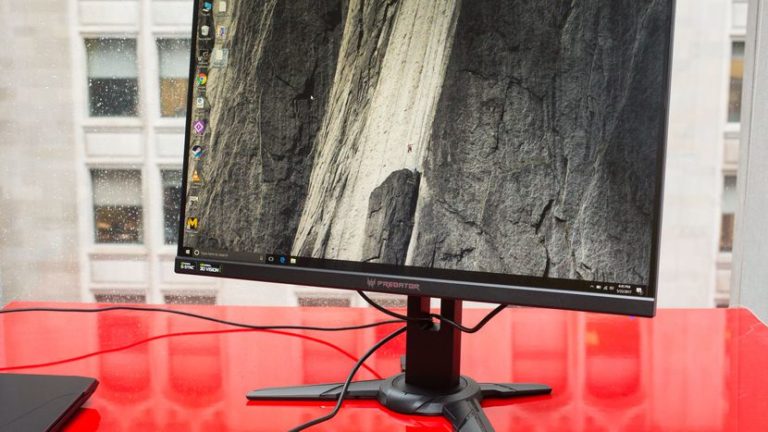 At 27 inches, the Predator XB272 is a sweet-spot size, and its 240Hz refresh rate elevates it above the crowd if you need to hit the high frame rates sans glitchiness. Plus, G-Sync DSR helps compensate for the display's otherwise low resolution, but that's only an option for gaming.
(cnet.com, https://goo.gl/rJ8Ctd)
Comments
comments