Mirrorless cameras have become a force to be reckoned with over the past five years thanks to various improvements and advancements in technology and customer feedback. Today they play a bigger role than ever before on the digital imaging market. In fact, every important camera manufacturer has at least one mirrorless mount in its catalogue at the time of writing.
However this also means that customers have much more choice, and with such a large selection of cameras models to choose between, you may have a tough time settling on the right one. This is especially true if you are looking for your first mirrorless camera – or your first ever camera.
This "best of" article is based on all the experience we've amassed over the years, not only by testing these products individually but also comparing them side by side. We took into account specifications, handling, quality, performance, budget and other important topics in order to make this list as complete and accurate as possible.
A few notes about this article:
We will updated it when we think that a newly tested camera deserves a spot on the list
At the end of each chapter we've added information about models we excluded for one reason or another
If you're looking to buy your first camera and don't know where to start, we also suggest reading our simple Choosing a Mirrorless Camera guide too.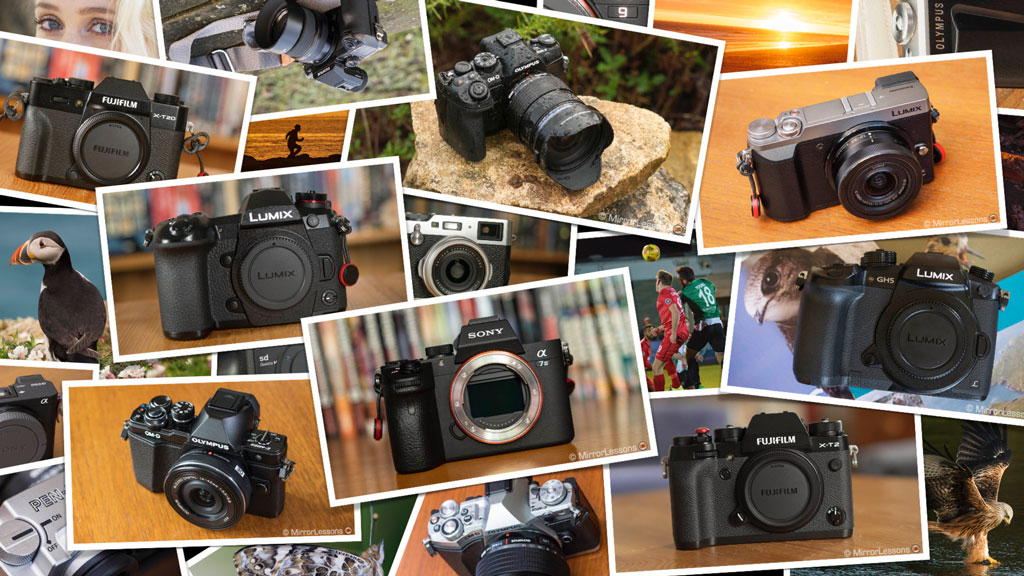 Preface: brands and mirrorless systems
Before taking a deeper look at the numerous cameras listed in this article, it is useful to highlight the main characteristics of each active brand on the mirrorless market, especially if you're not yet familiar with this segment.
Sony E-mount system
Sony offers full frame and APS-C models. It produces the best image sensors on the market and excels in autofocus technology and 4K video but the build quality and ergonomics still aren't perfect. There are lots of lenses to choose between: many tend to be expensive but third-party brands are investing in the system which is a positive sign. The APS-C catalogue is less complete than the full-frame catalogue however.
Fujifilm GF and X-mount system
Fujifilm places a lot of importance on old-style design, manual controls, distinctive picture profiles and constant firmware updates. Autofocus and image quality are at a high standard but not everyone likes the look of the X-Trans RAW files. The lens selection is excellent but third-party brands are showing little interest. The launch of the GFX system has made mirrorless a competitive option on the medium format market.
Olympus and Panasonic Micro Four Thirds system
Olympus and Panasonic pioneered the modern mirrorless camera as we know it. They are the most generous when it comes to advanced features and technology and Olympus' 5-axis stabilisation still being unmatched by its rivals. Panasonic is the reference when it comes to professional video, though they've made some excellent improvements to their still photography features as well. The smaller sensor allows the two brands to design compact lenses and they also offer the widest selection of glass in the mirrorless segment.
Canon EOS M system
Canon hasn't put a lot of effort into producing a competitive mirrorless camera as of yet. The latest models are more encouraging and rumour websites insist that something serious is coming soon. As of now there is a decent selection of APS-C cameras but a limited selection of lenses. They're worth considering if you just want a compact camera – perhaps something more portable to use alongside your Canon DSLR – and don't care about building a complete system.
Sigma SD Quattro system
The Quattro series is a different kind of product, with both APS-C and APS-H models. They're capable of outstanding image quality thanks to the Foveon sensor, but are also somewhat limited in their versatility. The cameras aren't all that expensive, and you have the entire Sigma lens catalogue at your disposal. It won't be your main system of choice but it's worth checking out nonetheless because the sensor is rather unique.
Leica M, SL and TL systems
Here we have a company that needs no introduction. With two full frame (the legendary M and the modern SL) and one APS-C system, Leica offers a vast range of mirrorless products and their lenses are among the best you can find. The build quality and craftsmanship will please the brand's aficionados, but the performance doesn't quite reach the level of other mirrorless products. It's also a shame that they are much more expensive in comparison to other brands.
Hasselblad X1D system
The first modern mirrorless medium format camera was announced in 2016 by the legendary Swedish company. The X1D-50s surprised everyone with its compactness. Since then Hasselblad has released several firmware updates and is expanding the lens range to a total of 9 lenses by the end of 2018. Currently there is only one camera model.
Nikon 1 system
Though you can still find models such as the recent J5 for sale, Nikon hasn't released a new 1 product in over three years. With a small 1-inch sensor, these cameras pack impressive performance with phase detection autofocus and continuous shooting speeds up to 60fps. However they weren't popular enough and suffered from the increasing competition of large-sensor cameras. As with Canon, rumours strongly suggest that a new system is coming out soon (possibly full frame). Since the 1 system seems to have been discontinued, we didn't include any model on this list.
The Top 3 Best Mirrorless Cameras of 2018 (so far)
"No camera is perfect" is an overused statement but nonetheless true, and what defines the perfect camera differs from person to person. So to write this first chapter, I tried to answer a simple question: if I didn't write camera reviews for a living, which one would I buy now?
Sony A7 III
35mm – 24MP BSI – ISO 100-51200 – 4K up to 30p – 120fps in Full HD – 693 phase detection AF points – 10fps – 5 axis stabilisation – Dust and moisture resistant – Touch screen – Dual SD slot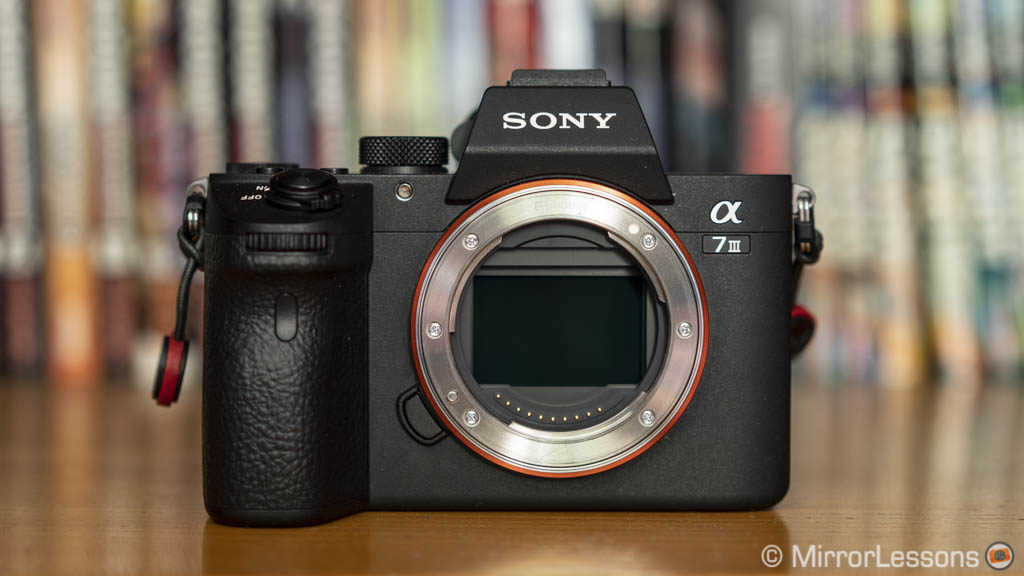 I'll quote one of my colleagues who recently said: "The A7 III is the first Sony camera I would seriously consider buying." I tend to agree with him.
I've owned many E-mount products for review purposes, but none of them impressed me to the point that I really wanted one for myself, if not for the pleasure of using such gems as the Sonnar FE 55mm f/1.8 or the Zeiss Loxia 21mm f/2.8. The quality and performance were there, but the confusing interface always put me off.
The current design philosophy still has room for improvement to be sure, but I can't ignore the hard work Sony has put into improving its line-up – and the A7 III culmination of this effort.
The camera is well-priced for a full frame camera and doesn't compromise when it comes to quality and performance. The sensor delivers great dynamic range and stunning results at high ISOs for stills and video, so much that I think it is a better deal for filmmakers than the A7S II. The autofocus is really close to the flagship A9, which is the best we've tested in the mirrorless segment.
A7 III, 1/1600, f/2.8, ISO 100 – FE 55mm f1.8 ZA
Add to this touch capabilities, an AF joystick, dual SD card slots, extensive customisation and the best battery life in its class, and you realise why there is very little to complaint about.
The only negatives I can list are the menu system (which is still a bit confusing), the 5-axis stabilisation (which hasn't really improved in the last three years), the lack of extra built-in features, and the small grip that makes the camera less comfortable with large lenses.
But for the first time with an E-mount product, I feel that the satisfaction you get with the camera's performance outweighs the downsides. And that's what matters really.
Why the A7 III is one of our top 3 recommended cameras:
it ticks all the right boxes
great image and video quality
stunning autofocus performance in every situation
lots of customisation
superb battery life
competitive price for what it offers
To consider:
image stabilisation is decent but not the greatest
an optional grip will improve comfort
extra accessories are needed to add features such as time-lapse
as of now, more interesting than the A7S II for video thanks to the improved 4K quality and battery life
Panasonic GH5
Micro Four Thirds – 20MP – ISO 200-25600 – 4K/6K video with 10-bit 4:2:2 – 180fps in Full HD – DfD autofocus – 11fps – 5-axis stabilisation and Dual IS – Weather sealing – Touch screen – Dual SD slot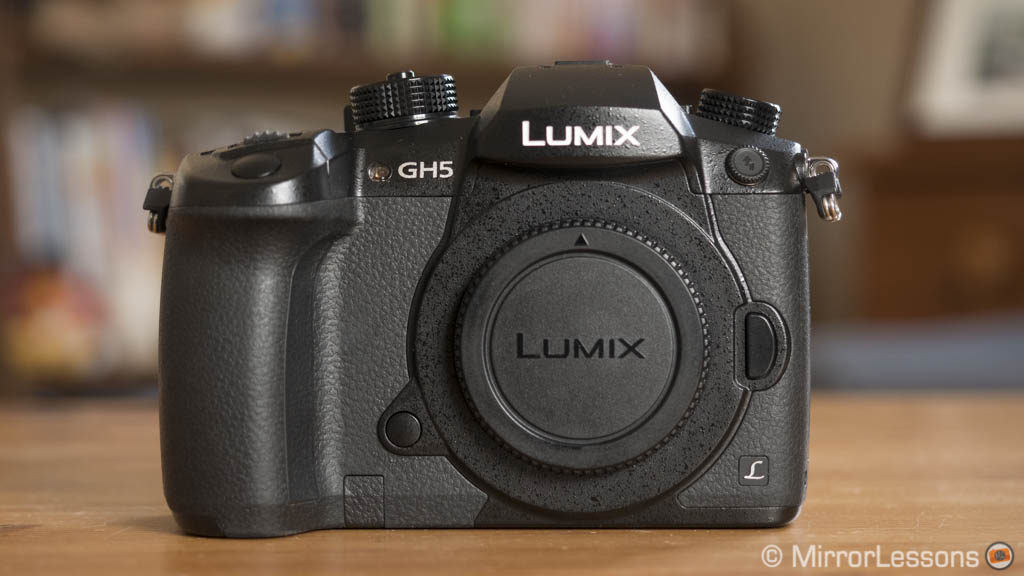 The sensor size can be a less important factor if the camera excels in all other areas. And there's no better example of this than the Lumix GH5.
Ergonomically speaking, it is one of the most comfortable mirrorless cameras to use thanks to its perfectly-shaped body and well-placed buttons and dials. The menu system is the best in its class.
The camera's video capabilities are second to none and the only model that can be considered a true competitor is its sibling GH5s. You find 4K recording up to 60p or 30p with internal 4:2:2 10-bit and it can shoot 6K anamorphic and Full HD up to 180fps. There are lots of profiles and settings designed for video, and it can record on the two SD cards simultaneously without any duration limitation. It's a shame that you have to pay extra for the V-Log L profile though.
GH5, 1/500, f/8, ISO 250 – Leica DG 100-400mm
The photography side is no less complete. The 20MP sensor delivers excellent performance and the DfD autofocus system is a significant update over the previous generation, so much that the only subject I struggled with was birds in flight. There is 5-axis stabilisation and Dual IS which offer some of the best performance in this category.
Add to this the 6K/4K Photo mode, tons of extra features, and generous firmware updates, and you get the most complete camera ever, all markets combined. I don't remember having so much fun with any other product in recent years.
Why the Panasonic GH5 is one of our top 3 recommended cameras:
the most advanced "all-in-one" camera for stills and video
excellent video quality with advanced settings no one else has offered yet
overwhelming list of extra features
very comfortable and practical to use
relevant updates via firmware
To consider:
the AF can struggle with challenging subjects such as birds in flight
definitely not a small camera
V-Log profile must be purchased separately
if you are only interested in the video side for professional work, the GH5S gives you superior ISO performance thanks to Dual Native ISO (more on the GH5s in part II) but loses internal stabilisation
Fujifilm X-T2
APS-C – 24MP X-Trans III – ISO 200-12800 – 4K video – Hybrid AF – 8fps – Weather sealing – Dual SD slot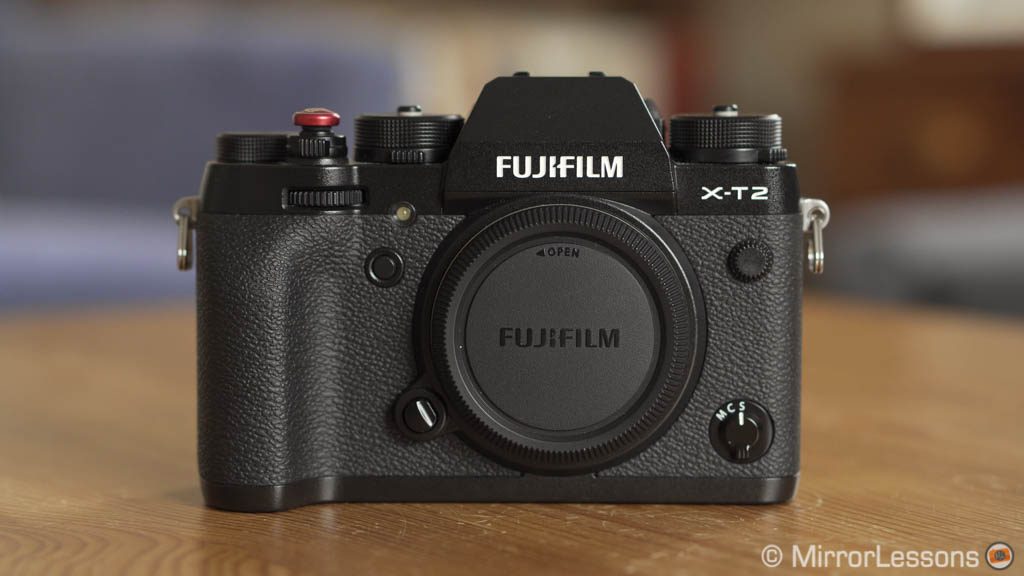 Not every photographer is looking for the best sensor, the highest number of megapixels or the latest technical features. Rather many are looking for a simple and straight-forward camera to use, which what the Fujifilm's X-series is all about.
The X-T2 is the company's best design yet. It mixes the comfort of old style physical dials with a robust build quality and an intuitive interface. The menu system is well-organised and you don't need to dig through it as much as with other cameras thanks to the physical dials. And as silly as it may sound, there is something quite enjoyable about changing shutter speed and ISO the old fashioned way. It's a simple concept but capable of connecting the photographer with his or her tool better than other products.
X-T2, 1/8, f/2, ISO 640 – XF 23mm f2
Fortunately the X-T2 isn't just great because of its dials. It features a good APS-C sensor, produces beautiful colour profiles (which can work well for video too) and has an excellent autofocus system.
The lack of in-body stabilisation, a better battery life and a touch screen may put some people off, but you get the best firmware update program there is: the camera receives software tweaks and new features on a regular basis. For example, one of the latest versions added focus bracketing, internal F-Log and 120fps slow motion video.
Why the Fujifilm X-T2 is one of our top 3 recommended cameras:
old fashion design that is very intuitive and straight-forward to use
excellent image quality and autofocus performance
distinctive colour profiles
good 4K video quality
the best firmware updates you can possibly get
To consider:
no image stabilisation or touch screen
not the best battery life
extra performance can only be unlocked with the optional battery grip (30min video, 11fps)
The Best Mirrorless Cameras for Professional and Advanced Photographers
Flagship models represent the very best companies have to offer, with innovative features and superior performance to accommodate the most demanding photographers. Whether you want the ultimate image quality, the fastest autofocus or the the best image stabilisation, you'll be likely to choose one of the following.
The Best Mirrorless Camera for Image Quality I: Fujifilm GFX-50s
44x33mm Medium Format – 50MP – ISO 100-12800 – 1080p up to 30p – Contrast detection AF – 3fps – Weather sealing – Touch screen – Dual SD slot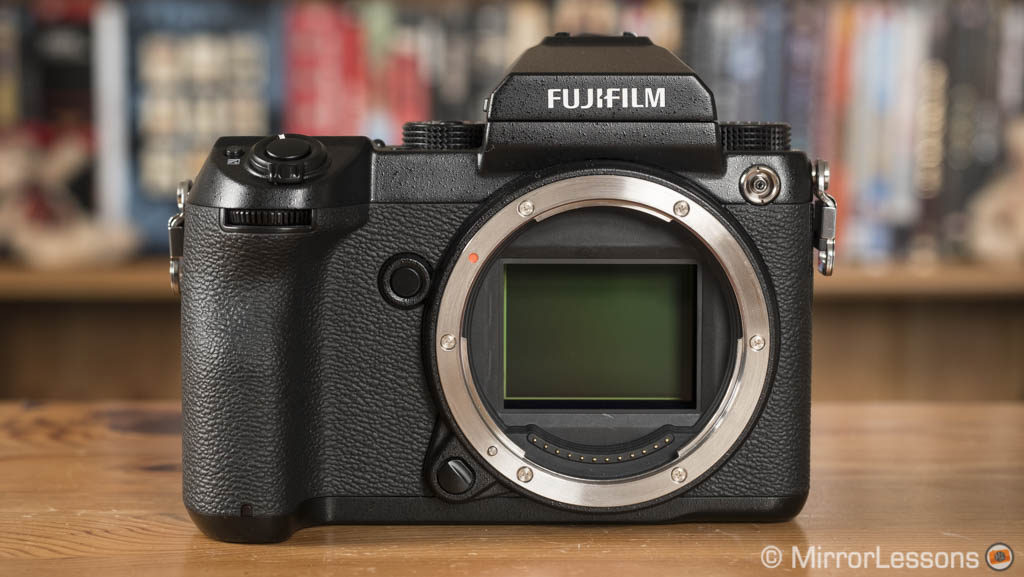 If budget is not an issue and you want to get your hands on the best image quality a mirrorless camera can deliver, then look no further than the Fujifilm GFX-50s.
Its 50MP medium format sensor delivers outstanding dynamic range, good high ISO performance for its category and a stunning level of detail when combined with the excellent GF lenses. The colour profiles are once again proof of the talent of Fujifilm's engineers when it comes to colour science.
The camera is well-built and easy to use as you would expect from Fuji. It has everything you need including a dual SD card slot and AF joystick.
GFX-50s, 1/15, f/8, ISO 100 – GF 63mm
Of course there are some limitations: the autofocus is quick and reactive as long as you use it in single mode but don't expect great performance in continuous AF. The video settings are limited to Full HD with mediocre quality. But what really matters is the image quality and for that alone it's worth every penny.
Why the Fujifilm GFX-50s is one of the best cameras for professional and advanced photographers:
stunning dynamic range
impressive sharpness coupled with the GF lenses
beautiful and distinctive colour palette
good high ISO performance for a medium format camera
solid build and intuitive to use
To consider:
continuous AF and video are not great
well-priced on the medium format market, but still the most expensive on this list
The Best Mirrorless Camera for Image Quality II: Sony A7r III
35mm – 42MP BSI – ISO 100-32000 – 4K up to 30p – 120fps in Full HD – 399 phase detection AF points – 10fps – 5 axis stabilisation – Dust and moisture resistant – Touch screen – Dual SD slot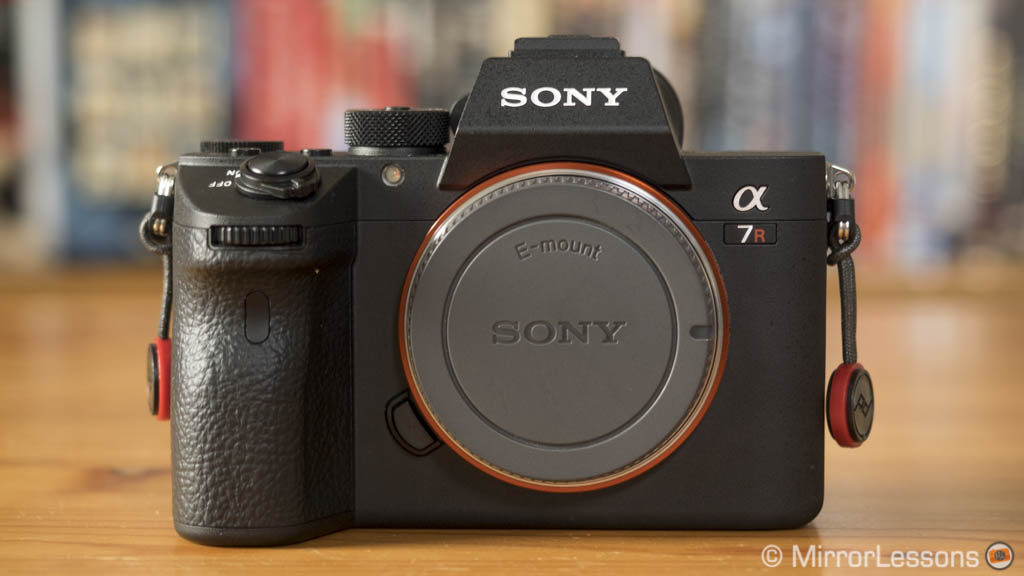 If you want the best image quality not just for stills but also video, the A7R III gives you the best of both worlds. The performance of the 42MP back-illuminated sensor isn't too far behind the GFX and it has better high ISO performance, while the Pixel Shift Multi Shooting mode adds extra colour resolution. Video quality has improved a lot in full frame mode (despite the high megapixel count) and you can work in Super35 mode for even better quality.
It has an excellent autofocus system, 10fps continuous shooting speed, one of the best viewfinders on the market and a great battery life. Like the A7 III, the re-vamped button layout, increased customisation and improved menu system makes the camera more user friendly once you've found the ideal configuration. The 5-axis stabilisation is not the best on the market but helps with non-stabilised lenses.
A7R III, 1/160, f/8, ISO 100 – Loxia 21mm
Why the Sony A7R III is one of the best cameras for professional and advanced photographers:
one of the most highly rated sensors on the market
lots of quality and versatility with 4K video
good high ISO performance despite the high resolution
reliable autofocus system
excellent viewfinder, great battery life and lots of customisation
To consider:
not the best image stabilisation system out there
The Best Mirrorless Camera for Image Stabilisation: Olympus OM-D E-M1 II
Micro Four Thirds – 20MP – ISO 200-25600 – 18fps/60fps – 121 Cross-Type phase detection AF point – 5 axis stabilisation and Sync IS – 4K and Cinema 4K video – Weather sealing – Touch screen – Dual SD slot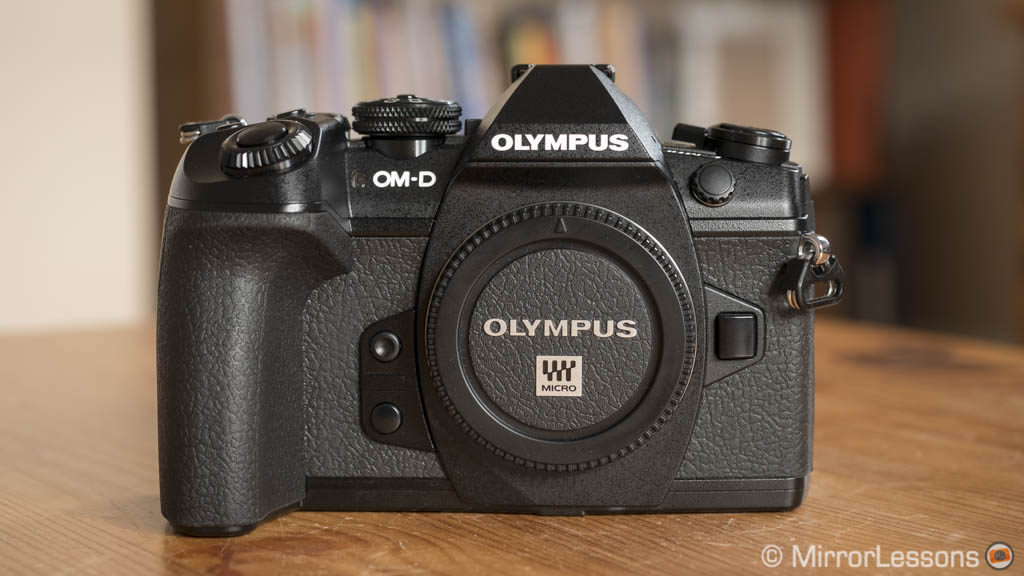 One of the best technical achievements we've seen in arc of mirrorless evolution is image stabilisation, and no one does it better than Olympus' E-M1 II.
The craziest speed I managed to achieve with this camera was a 20 seconds shot hand-held. I also brought back sharp images taken at around 10s and 8s. In the real world, you probably won't need this level of unreal performance – also because the keeper rate is low – but it means that the camera will never let you down for everyday hand-held shooting. Coupled with the 12-100mm Pro and Sync IS (sensor+optical stabilisation working together), you get the very best combo for hand-held work. The system has proven impressive even at extreme focal lengths such as 300mm.
There are plenty of other things to like about the E-M1 II: good autofocus performance, good image quality and impressive continuous shooting speeds up to 60fps. The video capabilities are fine but not the best. Still you get 4K and Cinema 4K formats and the image stabilisation is top-notch for video too. The battery life is one of the best in the category and a significant step forward compared to all other OM-D cameras. Another thing I appreciated about the E-M1 II is that Olympus managed to make the body extremely comfortable to hold without making it as large as a Lumix G9 or GH5. It currently is our top pick for wildlife and birds in flight photography.
E-M1 II, 10s, f/11, ISO 64 – 12-100mm Pro – Hand held
Why the OM-D E-M1 II is one of the best cameras for professional and advanced photographers:
the most impressive image stabilisation system I've ever tested
stunning continuous shooting speeds
comes with lots of extra features
dimensions are compact but the grip remains very comfortable
excellent battery life
To consider:
video is not as good as the competition
The Best Mirrorless Camera for Autofocus and Tracking: Sony A9
35mm – 24MP – ISO 100-51200 – 20fps – 693 phase detection AF points – 4K video – 5-axis stabilisation – Dust and moisture resistant – Touch screen – Dual SD slot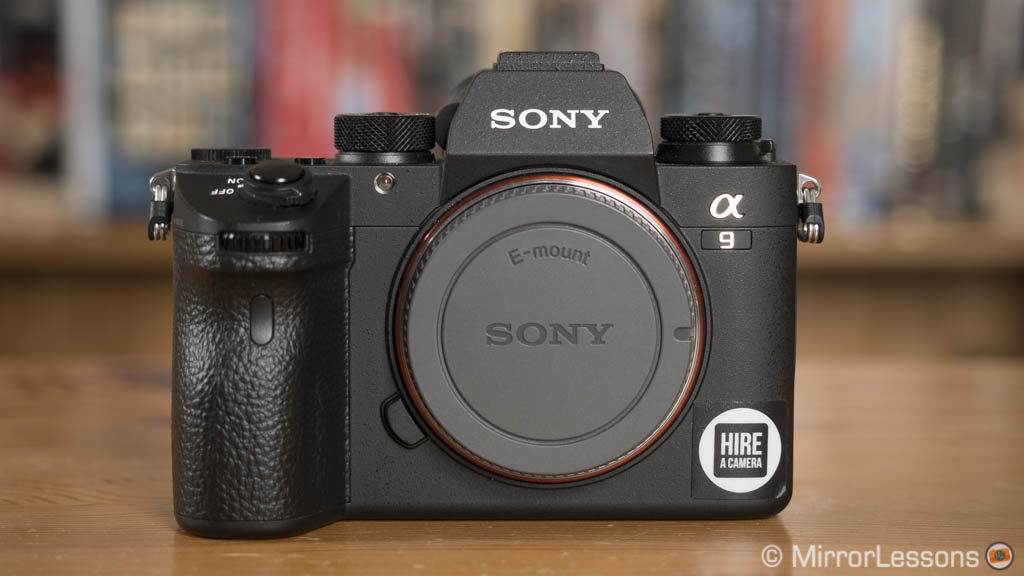 The Sony A9 is one of the most interesting examples of how far technology has come in the last few years. Not only can the autofocus rival the best DSLRs, but its unique stacked sensor allows it to do what no other cameras can: track a fast subject at 20fps with live view and no blackouts by using the electronic shutter with almost zero distortion. You need to try it for yourself to really appreciate it, and it's probably a sneak peek at what future mirrorless cameras might become (see our in-depth article here).
The design and build quality are very similar to the A7 III and A7R III which means you get the same controls and customisation options. The 24MP sensor may not be as good as the 42MP BSI chip but it's very close and offers a little extra at high sensitivities. Like the other A7 you can use adapted DSLR lenses with full automation (10fps max. however) and it has the same long-lasting battery life.
The only disappointment is the video capabilities: although you get excellent 4K quality, it is missing the picture profiles and Log gamma curve you find on other Sony cameras, which is a shame given the high price.
A9, 1/2500, f/8, ISO 3200 – 100-400mm GM + TC 1.4x
Why the A9 is one of the best cameras for professional and advanced photographers:
the best autofocus performance of any mirrorless camera
no other gives you real continuous live view with no blackouts
same interface and level of personalisation as the A7 III and A7R III
excellent battery life
To consider:
no picture profiles for video limits advanced use
price is rather high
The Best Mirrorless Camera for Ergonomics and Ease of Use: Panasonic G9
Micro Four Thirds – 20MP – ISO 200-25600 – 4K video up to 60p – 180fps in Full HD – DfD autofocus – 60/20fps – 5-axis stabilisation and Dual IS – Weather sealing – Touch screen – Dual SD slot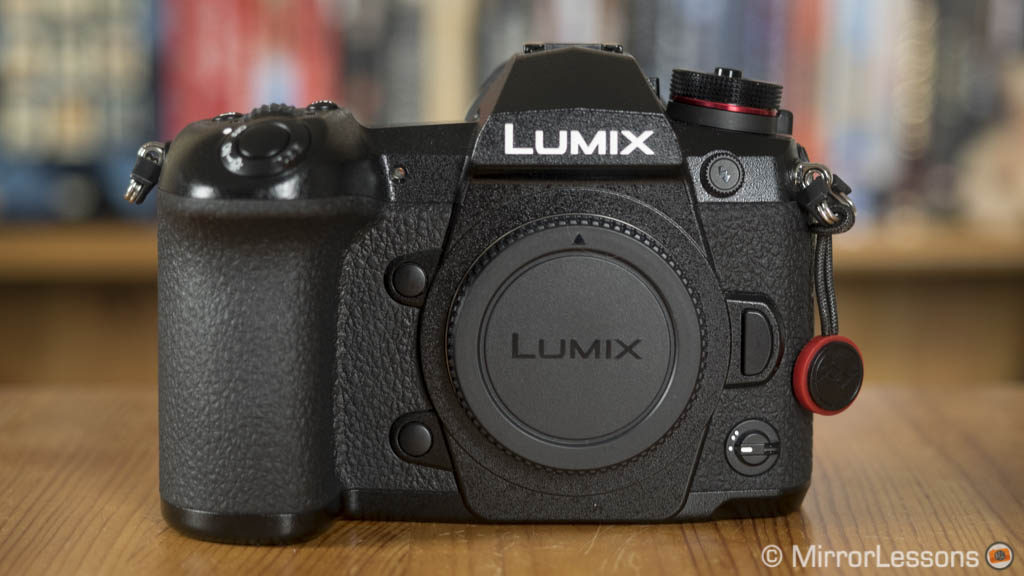 The G9 is an impressive achievement for Panasonic, above all because it shows that the company is capable of designing cameras for photographers (not that we ever doubted this to be honest). It packs lots of power and many features, but the way in which it truly excels is in its design. The G9 is extremely comfortable to hold and is precisely tailored for the most demanding shooting conditions.
The front grip is one of the most comfortable I've ever used. The camera is very well-built with full weather sealing and features an overwhelming layout of buttons, dials and customisation options. The top LCD screen is the cherry on top. Like the GH5, the menu system and touch screen operations surpass every other brand in terms of usability. The electronic viewfinder is probably the best yet and comes with three magnification options. Those like me who wear glasses are particularly grateful for this.
G9, 1/800, f/2.8, ISO 3200 – G 35-100mm f2.8 mk I
The G9 features many similar characteristics to its direct competitor the E-M1 II, including crazy continuous shooting speeds of 60fps and 20fps (with C-AF) when using the electronic shutter, although distortion is worse than on the Olympus.
Panasonic made excellent improvements to colours and the JPG engine, IBIS and Dual IS, and pushed its DfD autofocus system further. For specific genres like birds in flight though, it remains less efficient than its competitors.
Video is not as advanced as the GH5 but you still get 4K up to 60p (10min max though) or Full HD up to 180fps, with a lovely colour palette and enough settings to make the camera acceptable for serious work. It is one of the best advanced all-rounder products considering the price.
Why the G9 is one of the best cameras for professional and advanced photographers:
superb ergonomics and ease of use
the largest viewfinder of all mirrorless cameras
excellent autofocus, video capabilities and image stabilisation
impressive speed and lots of extra features
To consider:
video is not as advanced as a GH5, but it still better than many other cameras
autofocus can struggle with birds in flight
the ergonomics are superb but it is also one of the largest mirrorless cameras you can find
Honourable mentions and additional reads
I believe that building this kind of article is all about making a real selection rather than listing everything available on the market. This means that some models are inevitably left out, not because they're not good but simply because they are not among the very best. Still, they deserve to be mentioned.
Fujifilm X-H1
When analysed within the Fuji eco-system, the X-H1 makes sense. Its larger design improves comfort with the heaviest XF lenses while the addition of 5-axis stabilisation and a richer selection of video specifications give Fuji X users more features than ever before. If you take into account the competition though, you realise that the X-H1 doesn't offer anything that we've haven't already seen elsewhere. It doesn't add any substantial improvements over the X-T2 in terms of sensor performance and autofocus, and Fuji missed the opportunity to offer a better battery life. That being said, if you love Fuji and want the most complete camera they have in their arsenal right now, the X-H1 is the one to get.
Hasselblad X1D
The X1D is a mirrorless medium format camera and is based on the same 50MP sensor found inside the GFX. It is smaller with a lovely modern design and you start to find it at a more interesting price than before. Unfortunately our only encounter with it was at Photokina two years ago. We were impressed by the compact design but the camera felt really sluggish. We know there have been several firmware updates to improve various aspects. It deserves a more thorough test which is something we hope to do one day.
Leica SL
There is no doubt that Leica is capable of delivering outstanding quality thanks to its lenses and beautiful colour reproduction. The SL is also the first to have pushed the concept of professional mirrorless to the next level by introducing a large viewfinder, dual SD card slot and a robust construction that is probably still unmatched. However I wasn't impressed by the autofocus, the full frame sensor isn't as good as the Sony's and being Leica, the price is prohibitive for many. And if you think Sony lenses are huge, try the 24-90mm or 90-280mm.
The Best Mirrorless Cameras for Enthusiasts and Amateur Photographers
We've seen the very best cameras in terms of performance and design, but unsurprisingly they are all on the expensive side. What if you want good performance in a more affordable package?
Well, the good news is that there is a lot of choice on the entry/mid level market too. Here are the best "bang for the buck" mirrorless cameras you can buy.
Full frame under $1500: Sony A7 II
35mm – 24MP – ISO 100-25600 – 1080p up to 60p – 117 phase detection AF points – 5fps – 5 axis stabilisation – dust and moisture resistant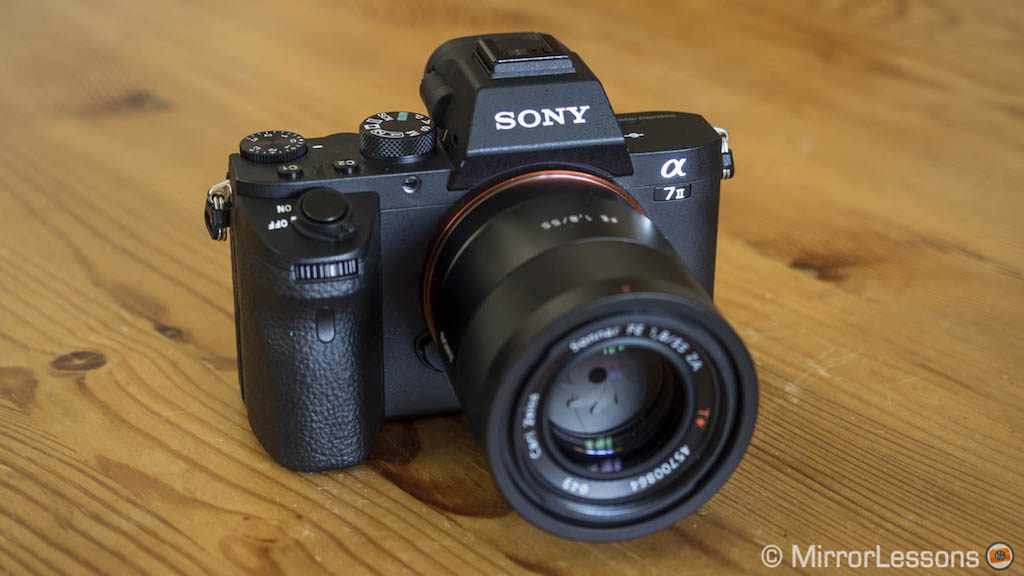 Sony tends to keep its older models on the market for a long time and the advantage is a drop in price. The three year old A7 II can now be found for less than fifteen hundred dollars or just over that with the 28-70mm kit lens.
It doesn't have outstanding video capabilities nor does it have the same autofocus performance as the most recent E-mount cameras, but the 24MP sensor does give you excellent image quality when it comes to dynamic range and low light up to 6400 ISO. It is the first Sony camera to feature five axis stabilisation and remains on par with the most recent A7 models, except for video where jittering is more present. Burst shooting is limited to 5fps and the buffer fills up very quickly.
The A7 II features on-sensor phase phase detection points and can be used with adapted DSLR lenses. Of course like all mirrorless cameras you can mount other types of 35mm lenses, with the advantage of keeping the native angle of view. The viewfinder is good but there is no touch sensitivity on the rear monitor and the menu system is confusing. The battery life is not great, albeit not as bad as other more powerful Sony cameras.
A7 II, 1/100, f/11, ISO 125 – FE 16-35mm f/4
Why the Sony A7 II is one of the best cameras for enthusiasts and amateurs:
35mm format at an attractive price
excellent image quality
5 axis stabilisation
autofocus can work with adapted lenses
To consider:
1080p video is average
weak performance when it comes to speed and buffer
Image Quality and Autofocus: Fujifilm X-T20
APS-C – 24MP X-Trans III – ISO 200-12800 – 4K video – Hybrid AF – 8fps – Touch screen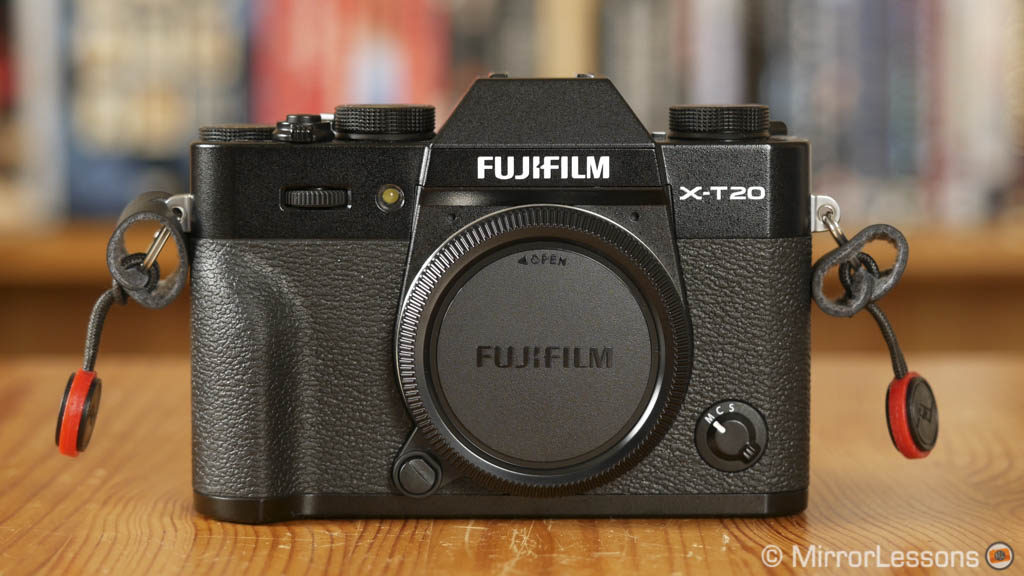 The fact that is has the same sensor and autofocus system as the flagship X-T2/X-Pro2/X-H1 should be enough to explain why the X-T20 is on this list. It lacks a few advanced settings but otherwise very little if nothing changes when it comes to the most important aspects – except you pay half the price! The camera also retains the same menu system and a good level of customisation.
Of course the lower price means that the X-T20 can't possibly share all specifications with the flagship models. There is no weather sealing, no dual SD card slot, and it lacks a few extra buttons such as the AF Joystick. 4K video is not produced with full pixel readout so it is not as sharp as the X-T2 but on the positive side, it doesn't crop the sensor. There isn't an extra battery grip to extend the limited video recording time per clip (10min in 4K, 15min in 1080p) which can be annoying. Buffer memory at 8fps fills up quickly.
The rear monitor is touch sensitive and can be used to take a picture or control the focus point when composing with the EVF. The camera is extremely compact and lightweight, so much that it may surprise you when you open the box for the first time. Last but not least, the X-T20 gets firmware updates on a regular basis just like its siblings.
X-T20, 1/1100, f/2.8, ISO 200 – XF 50mm f2
Why the Fujifilm X-T20 is one of the best camera for enthusiast and amateurs:
same image quality and AF performance as the flagship models
good video capabilities
compact and extremely light
firmware updates on a regular basis
To consider:
no sensor stabilisation
small buffer
4K video is limited to 10min per clip
Autofocus and Video Capabilities: Sony a6300
APS-C – 24MP – ISO 100-25600 – 4K video – 425 phase detection points – 11fps – dust and moisture resistant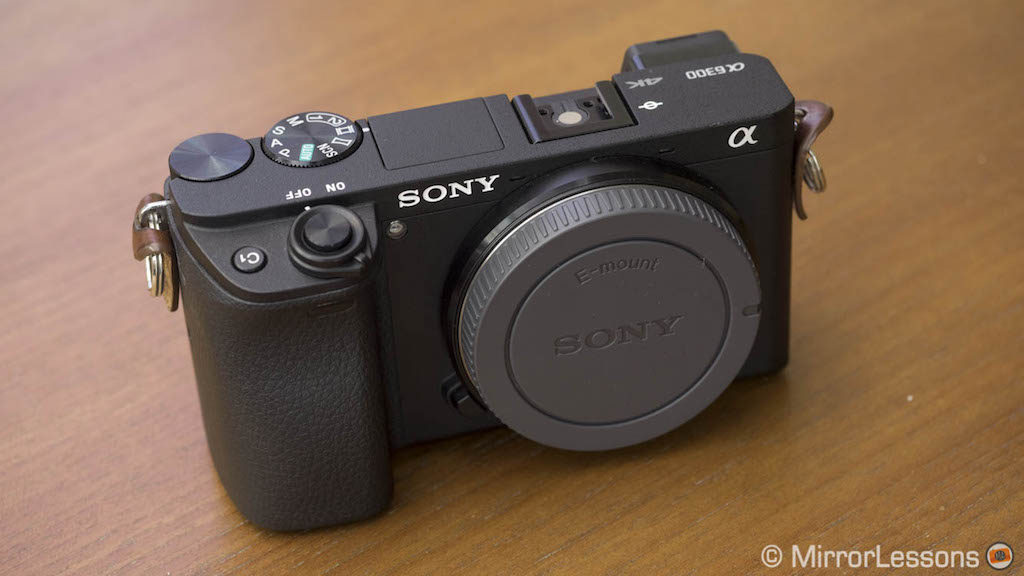 It's not the most comfortable camera to use when it comes to the button layout and menu system but for the price you pay, the quality of the video footage isn't too far off the most expensive cameras mentioned earlier. However it can suffer from overheating: a firmware update (2.0) introduced a setting to fix it but in a hot environment it may still happen. In 1080p it can record up to 120fps and you'll also find the picture profiles and S-Log2 gamma curve.
The 24MP sensor delivers excellent image quality for still photos as well. The ISO performance is impressive up to 12800 ISO and the autofocus system is really fast for both stills and movies, including face and eye detection. The viewfinder is a bit small but still useful. There is no touch sensitivity on the rear monitor which doesn't help the already confusing interface.
Another thing to keep in mind is that the Sony APS-C lens catalogue is not as varied as the full frame one. You can adapt DSLR lenses and retain excellent performance thanks to the on-sensor phase detection, but the small size of the camera compromises the handling. Battery life is not great so add some spares to the shopping list.
a6300, 1/1250, f/5.6, ISO 200 – Touit 12mm
Why the Sony a6300 is one of the best cameras for enthusiasts and amateurs:
excellent autofocus system with reliable face and eye detection
high quality 4K video with professional settings including S-Log2
120fps in 1080p
compact dimensions yet the grip is good
To consider:
not intuitive to use
poor battery life
can suffer from overheating when recording 4K
if you find it for a similar price, the a6500 has extra features (more in the honourable mentions below)
Design and Image Stabilisation: Olympus OM-D E-M5 II
Micro Four Thirds – 16MP – ISO 100-25600 – Contrast detection AF – 1080p up to 60p – 5 axis stabilisation – 10fps – Weather sealing – Touch screen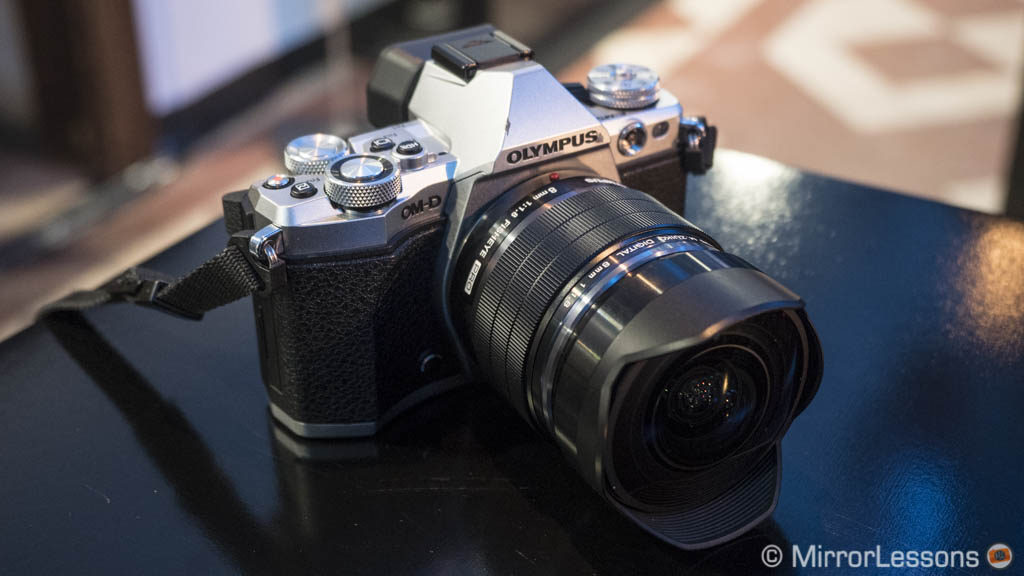 The silver E-M5 II
When it comes to beautiful designs, it is hard to find something better than the OM-D or Pen series. The E-M5 II isn't the most recent model but it remains one of our favourites thanks to its robust magnesium build and full weather sealing among other things. The sensor is on par with the most recent 16MP cameras (and to be honest the difference between it and the 20MP models is minimal too).
It features one of the best 5-axis stabilisation systems available which can work really well for video with static shots. With movements be aware that rolling shutter and distortion (jello effect) can be severe. The camera includes advanced modes such as High Res Shot that delivers an 64MP file, as well as live compositing, live time for long exposures, focus bracketing and focus stacking for macro and landscape shots.
The menu system requires a bit of a learning curve, the autofocus isn't the fastest in continuous mode and the video quality is average by today's standards (1080p only) but otherwise it's great fun to use and an excellent travel companion.
E-M5 II, 1/320, f/4, ISO 200 – 7-14mm Pro
Why the OM-D E-M5 II is one of the best cameras for enthusiasts and amateurs:
beautiful and robust design
excellent image stabilisation
good image quality
lots of extra features including 80MP High Res Shot
To consider:
video quality is average (no 4K)
menu system is a bit confusing
Canon EOS M5
APS-C – 24MP – ISO 100-25600 – Dual Pixel CMOS AF – 1080p up to 60p – 9fps – Touch screen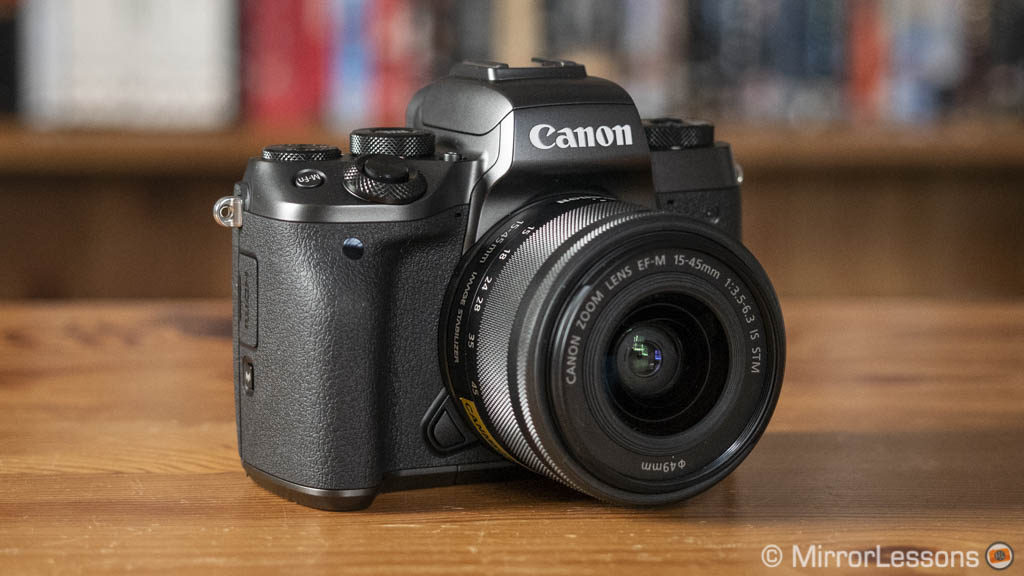 We never gave the EOS M series a fair chance up until recently, partly because Canon hasn't yet shown much interest in releasing a more serious mirrorless model. I'm glad we changed our minds though because the M5 is far from a bad camera.
Straight out of the box, you realise how well it is designed. Despite being small and compact, it feels really nice in the hand and the grip is extremely comfortable. All the controls are spaced out nicely with a great tactile feel and sit within easy reach of your fingers. There is also a good EVF, handy touch screen capabilities, good image quality and an excellent hybrid autofocus system (Canon's renowned Dual Pixel CMOS AF).
Using the M5 makes you realise how much potential Canon has. The brand definitely knows how to design a camera, and harbours some very interesting technology but as of now, the lens catalogue is poor and we'd like to see many more video related features. But we enjoyed using it, and have no problem recommending it if you are just looking for a compact model to use as a hobby camera and aren't particularly interested in building a more complete set-up.
EOS M5, 1/2000, f/5.6, ISO 200 – EF-M 15-45mm
Why the EOS M5 is one of the best cameras for enthusiast and amateurs:
extremely comfortable design
very straightforward menu and button/dial layout
good viewfinder and touch sensitivity on the rear LCD
excellent autofocus system
To consider:
video quality is good in 1080p but there is no 4K
limited selection of native lenses
Video and practicality: Panasonic G85 / G80
Micro Four Thirds – 16MP – ISO 100-25600 – DfD autofocus – 4K video – 5 axis stabilisation and Dual IS – 9fps – Weather sealing – Touch screen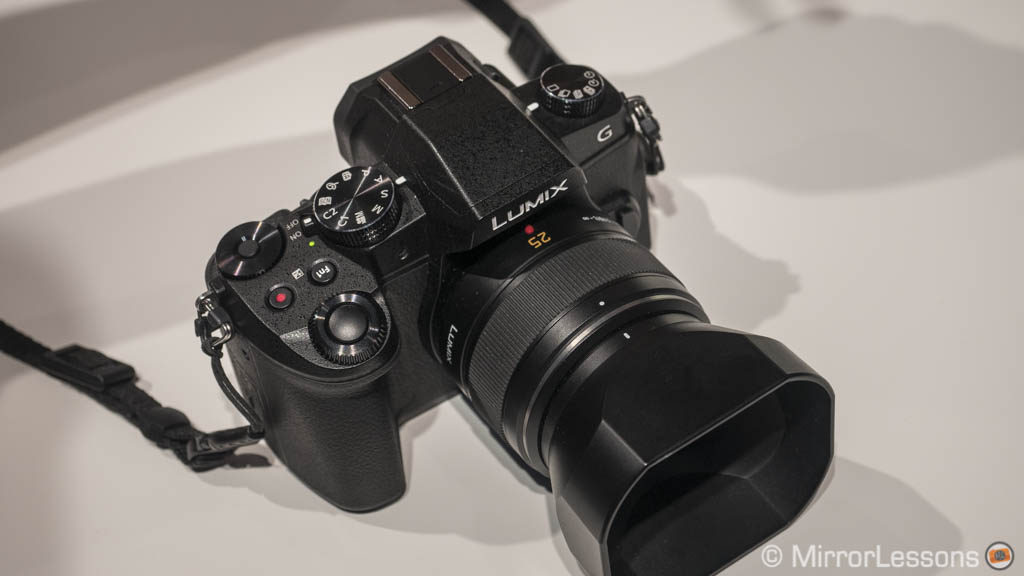 The G85 (also known as the G80 in Europe) offers an impressive package for a very reasonable price. You get great grip and ergonomics, good battery life, weather sealing, lots of physical controls, a mic input and headphone output. If you're looking for an affordable all-rounder for stills and video, this is probably the best choice as of now.
The 16MP sensor is the same found inside the GX85. It lacks the AA filter in order to provide extra sharpness but moiré can be visible at times. The 4K capabilities are excellent with extra settings such as the Cine-Like profiles. The viewfinder is good and the multi-angle touchscreen is really useful.
The autofocus is not the best with fast moving subjects, especially in video mode, but like most Panasonic cameras you get lots of extra features including 4K Photo and a good 5-axis stabilisation system that is compatible with Dual IS (sensor and lens stabilisation working at the same time). The latter minimises jittering when recording video hand-held, which had been a negative characteristic of many Lumix OIS lenses previously.
G85, 1/500, f/8, ISO 200 – Lumix G 35-100mm f2.8
Why the G85 is one of the best cameras for enthusiasts and amateurs:
better ergonomics and ease of use
good 4K video quality
5-axis stabilisation and Dual IS
has everything you need for video including mic input and headphone output
To consider:
the autofocus is not the most accurate in continuous mode with fast subjects
the camera has different names depending on the country (G80 in Europe)
Honourable mentions:
The most recent cameras are not always the ones worth recommending which is why we discarded a few models above. Of course the latest additions bring interesting updates to the table if you want to consider them.
Sony a6500
The a6500 has 5-axis stabilisation, a touch screen and better buffer capabilities. However in our tests it didn't feel worth the extra money in comparison to the a6300, considering that the performance is very similar in terms of image quality, video and autofocus. In some countries the gap in price has started to decrease, so thae a6500 may be the better option in that case. But if the difference in cost remains high where you live, we recommend saving some money by going for the a6300.
Olympus OM-D E-M10 III
The most recent OM-D adds 4K video and a more user-friendly interface. It is not as solid as the E-M5 II, lacks some advanced features but is less expensive. However the camera misses top and bottom metal plates that its predecessor the E-M10 II has, as well as useful options like using the silent shutter in manual mode. Since the sensor and autofocus remain the same, we would recommend the E-M10 II instead, also because it can be found for less money. We talk about it in part II.
Fujifilm X-E3
The X-E3 is in essence an X-T20 with a rangefinder-like design. Its EVF is on the left which makes the camera shorter than the X-T20. There is also a handy AF joystick and touch sensitivity, but the screen is fixed and this is why we prefer the X-T20. But if you like the X-E3 design best, know that is has the same technology inside as the X-T2/X-Pro2.
Panasonic GX9
The GX9 is the successor to the GX8 but has the smaller form factor of the GX7 plus the tilting EVF. It inherits the latest 20MP sensor and other features seen on the most recent cameras. On paper it looks very promising but unfortunately we haven't had the chance to test it yet. We're working on rectifying this as soon as possible.
Canon EOS M50
The recent M50 has more features than the flagship M5 – including 4K video – and comes at a lower pice. Hard to believe but it is true. We hope to get our hands on it soon.
Fujifilm XT100
The mostly recent camera announced by Fujifilm is basically an X-A5 (Fuji's entry level model) with a viewfinder and an SLR design. It has the same 24MP Bayer sensor, hybrid autofocus system and 4K video at 15fps. The price is competitive and we hope to test it soon.
(mirrorlesscomparison.com, http://bit.ly/2KM9NWs)
Comments
comments