Introduction
Back in March 2014, we took a look at the Metabones Canon EF Adapter, which allowed Canon EF mount lenses to be used on the Sony A-series cameras with full support for electronic aperture and EXIF data, and on some of the more recent EF lenses, auto-focusing and image stabilization too.
A year later, we then tested the Sony A7R II with the newer Metabones Canon EF Lens to Sony NEX Smart Adapter (Mark IV) and a range of Canon and Sigma EF lenses, including 3 Sigma lenses.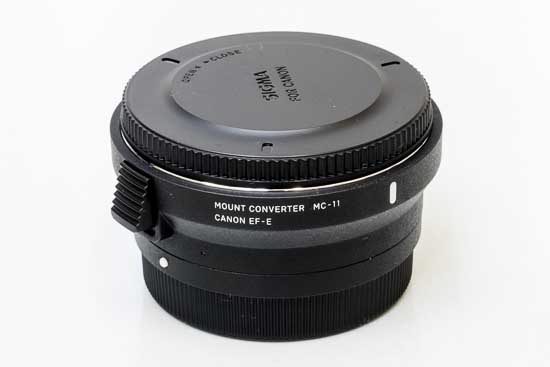 Recognising the growing popularity of the Sony A-series, Sigma announced their own lens adapter earlier this year, the snappily titled Global Vision MC-11 Lens Mount Converter, which ostensibly supports 16 Sigma Canon Mount (EF) and Sigma Mount (SA) lenses (current list here). Going one better than the Metabones adapter, the MC-11 also promises to support the full range of Sony AF modes, including Eye-AF.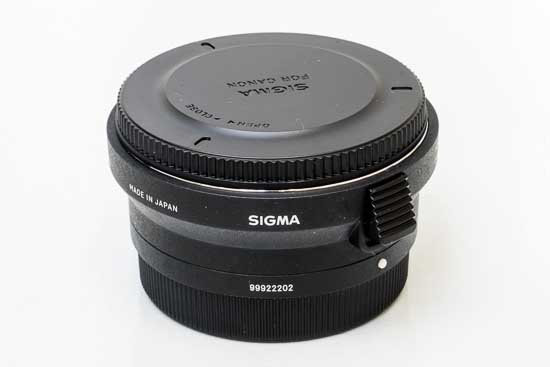 Ease of Use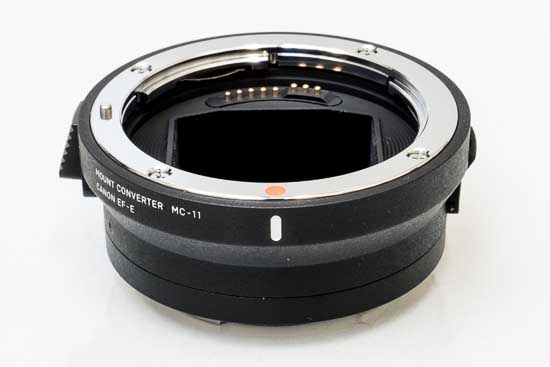 Note that Sigma do not mention supporting Canon's own massive range of EF lenses, only the listed Sigma lenses that use the Canon EF mount or Sigma's own SA mount.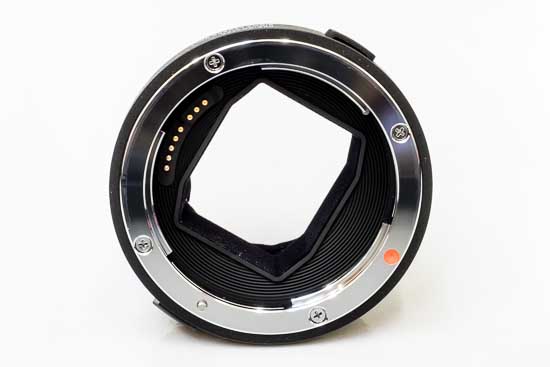 We were keen to try out some of our Sigma EF lenses on the range-topping Sony A7R II to find out what the AF performance is actually like, and if the combination of the worlds' smallest full-frame camera and Sigma's chunky Art lenses actually makes sense (or indeed work at all).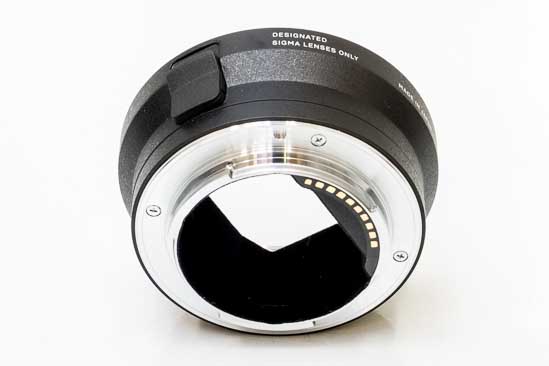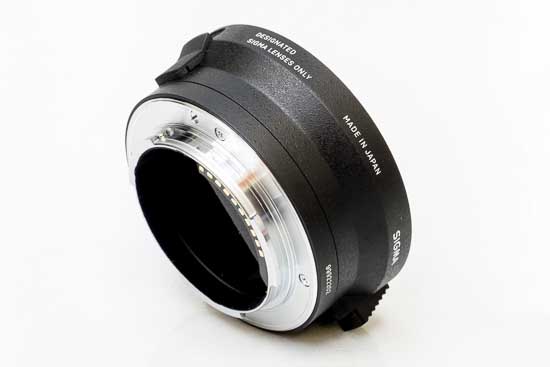 The Sigma MC-11 Canon Mount EF Adapter fits snugly onto the Sony A7R II, adding 2.5cms to the depth of the camera. Fitting a lens onto the adapter requires the same amount of force as fitting the same lens onto a Canon DSLR, something that can't be said of the Metabones Canon EF Adapter, which requires quite a lot of force to turn the lens into place.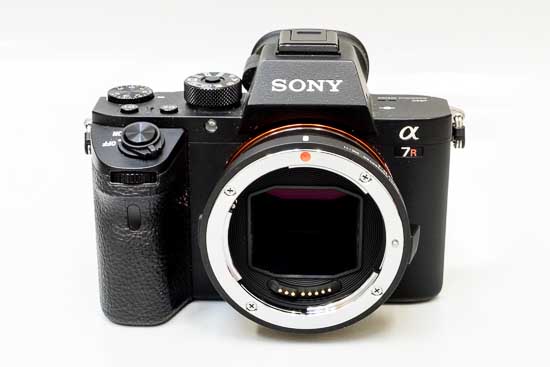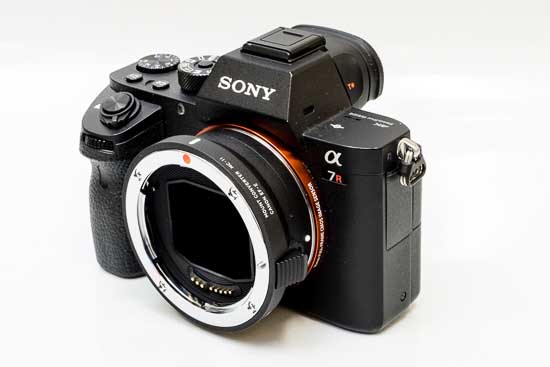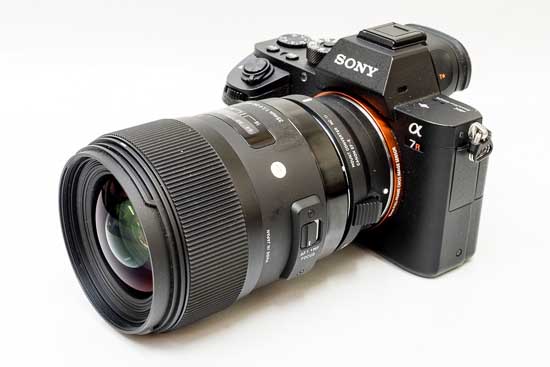 Performance
The 4 Sigma EF lenses that successfully autofocused with the Sigma adapter were the 20mm, 24mm, 35mm and 50mm (all f/1.4). The MC-11 adapter provided fast and accurate PDAF and the full range of AF functions for stills, including focus tracking and Eye-AF.
The 7 Canon EF lenses that successfully autofocused with the Sigma adapter were two different versions of the 50mm f/1.8, 17-40mm f/4, 24-105mm f/4, 85mm f/1.8, 70-200mm f/4 and the 100mm f/2.8 macro. Note that not all of the Sony focusing modes are available when using Canon lenses, most notably Eye-AF.
The 1 Canon EF lens that just wouldn't work with Sigma's adapter wasn't actually a Canon lens – it was the old Tamron 24-70mm f/2.8.
Also bear in mind that manual focusing still works, even on lenses where auto-focusing doesn't. The Sony A-series really is a joy to use in this regard, with the combination of excellent focus peaking and a large electronic viewfinder making it a cinch to manually focus.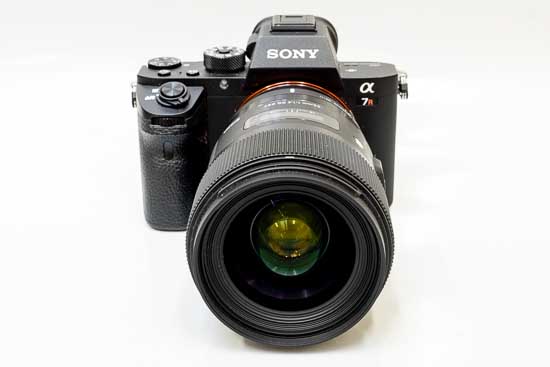 Conclusion
In summary, the Sigma MC-11 adapter successfully allows you to use both Sigma and Canon EF lenses on the excellent Sony A7-series mirrorless cameras complete with quick and reliable autofocusing without adding too much weight or bulk to the overall system. While Sigma officially only support a small number of their own lenses, our quick and dirty test of every Canon lens that we could lay our hands on reveals that the majority of those work almost just as well too, making the £220 / $250 asking price look very good value compared to the pricier Metabones alternative.
As ever when trying to use third-party adapters with third-party lenses on a native system, your mileage may vary, but we were largely successful in trying to use a Canon lens via a Sigma adapter on a Sony camera. Who would have predicted that?!
We'll continue to do some long-term testing of the MC-11. In the meantime, have you used the Sigma MC-11 Canon Mount EF adapter with any of the Sony A-series cameras (including the APS-C NEX/A5000/A6000 cameras), with Sigma and/or Canon lenses?
(photographyblog.com, http://goo.gl/PY9QbI)
Comments
comments