Introduction
The Sigma 70mm f/2.8 DG Macro Art is the first dedicated 1:1 macro prime lens in Sigma's Art range of premium lenses. Available for Canon, Sigma and Sony 35mm full-frame cameras, the dust and splash-proof Sigma 70mm f/2.8 DG Macro Art lens offers a bright f/2.8 maximum aperture for low-light shooting and throwing the background completely out-of-focus. It can also be with APS-C cameras where it provides a 105mm equivalent focal length.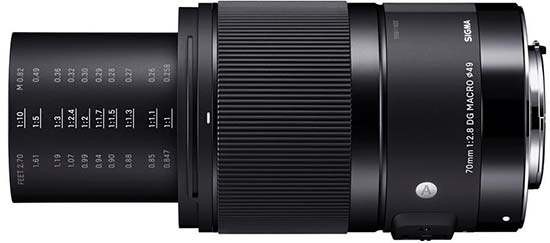 Other highlights include an iris diaphragm with nine rounded blades, Super Multi-Layer Coating to reduce flare and ghosting, minimum working distance of 25.8cm/10.2″, and an optical formula that comprises 13 elements in 10 groups, including two FLD elements, two SLD elements, one anomalous partial dispersion/high refractive index element, and two aspherical elements. The lens is also compatible with the EM-140 DG Macro Ring Flash accessory and the XF 1.4x TC WR and XF 2x TC WR teleconverters, which extend the effective focal length to 98mm and 140mm.
The Sigma 70mm f/2.8 DG Macro Art lens is available now priced at £499.99 / $569.00 in the UK and the US, respectively.
Ease of Use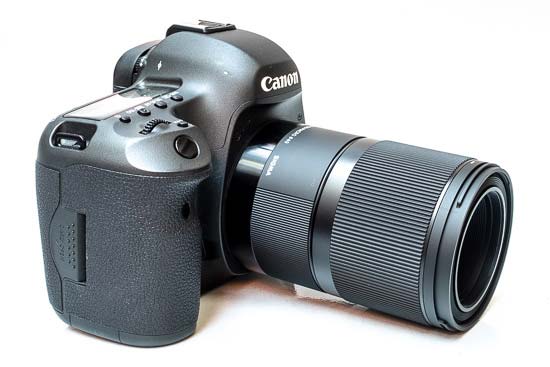 The Sigma 70mm f/2.8 DG Macro Art is quite small and compact for a premium macro lens, weighing 515g and measuring 10.6cm in length, making it well-suited to being used hand-held as well as on a tripod or other support. As you can see in the pictures below, it complements the top-of-the-range Canon EOS 5DS R camera very well, not feeling at all front-heavy and matching the body in terms of its build quality.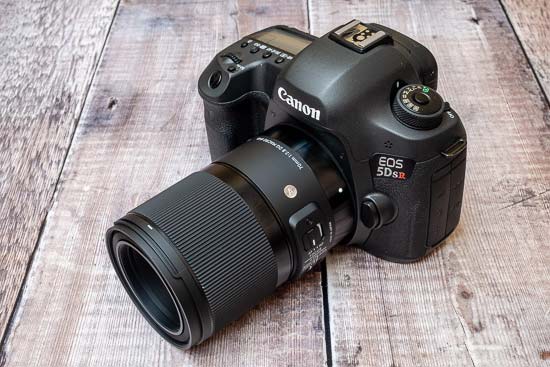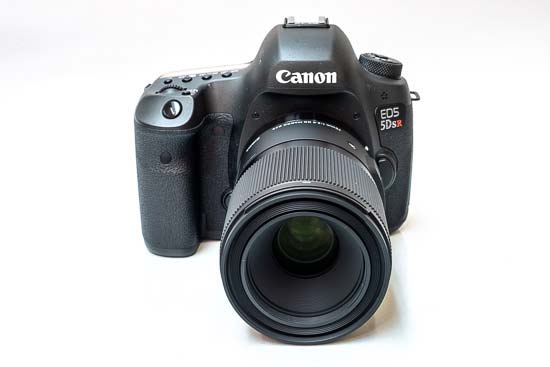 The Sigma 70mm f/2.8 DG Macro Art lens has a plastic shell with a mixture of metallic parts and a new compound material, TSC (Thermally Stable Composite), used inside. It also incorporates a brass bayonet mount that's supposed to be more durable. The optical elements are made of high-grade glass. and it has a non-rotating 49mm filter thread.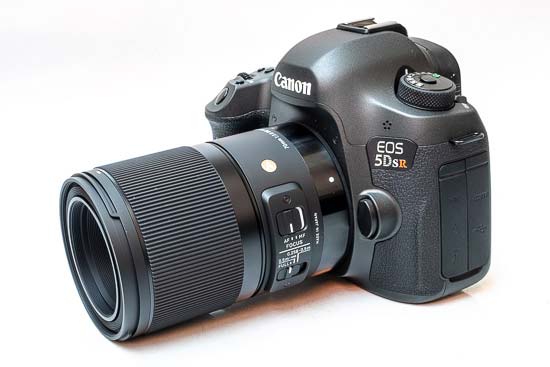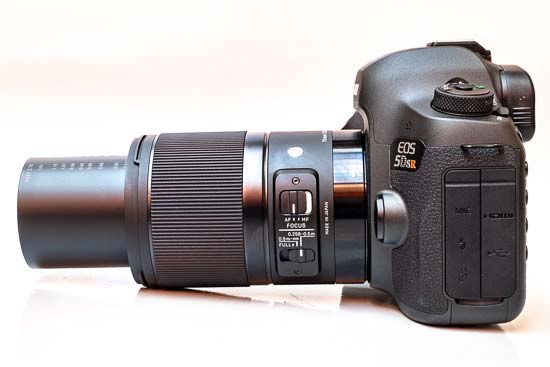 In terms of features, the Sigma 70mm f/2.8 DG Macro Art offers all the basics that you need from a prime lens. The main exception is the lack of built-in Vibration Reduction.
The fly-by-wire focus ring is generously wide, smooth and well-damped in action without being loose, and has a ridged, rubberised grip band. There are no "hard stops" at either end of the 25.8cm-infinity focus range though. The lens barrel automatically extends by up to an additional 5cm when focusing on an object that's between 25.8cm and 82cm away.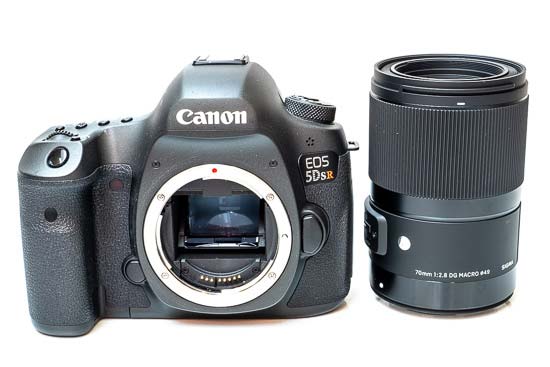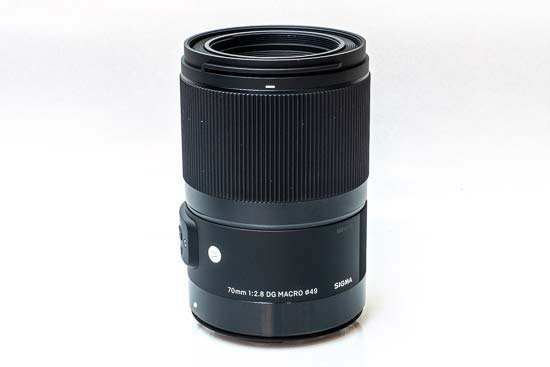 The lens has a dedicated focus range limiter switch with three settings – Full, 0.5m-infinity and 0.258-0.5m – allowing you to quickly set the focus range for more responsive focusing depending on the distance to your subject.
The Sigma 70mm f/2.8 DG Macro Art features a dust-proof and waterproof construction thanks to the lens mount incorporating a rubber sealing.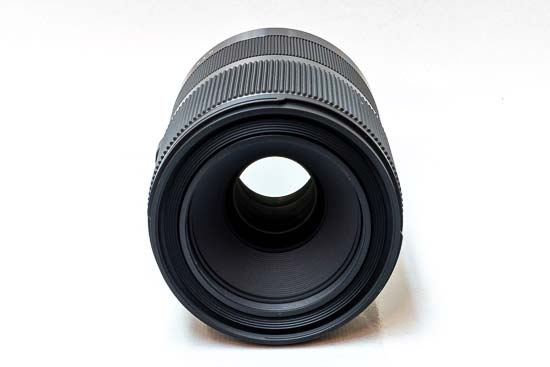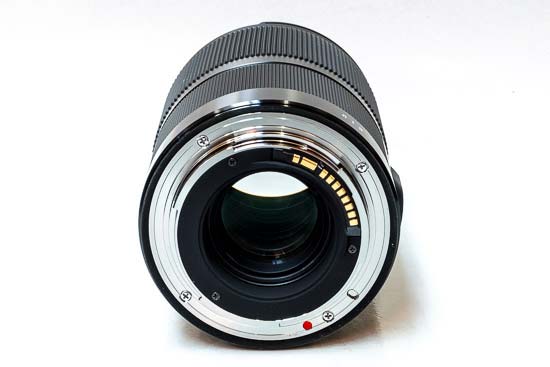 Focusing is usefully internal and manual focusing is possible when set via the Focus switch on the lens barrel. Full-time manual focus override is also available at any time simply by rotating the focus ring.
The Sigma 70mm f/2.8 DG Macro Art lens is driven by a a newly developed coreless DC motor. In practice, we found the auto-focusing system to be fairly quick, silent and reliable – it's not up there with the fastest Sigma lenses in terms of AF speed, but it is respectably quick for a dedicated macro lens.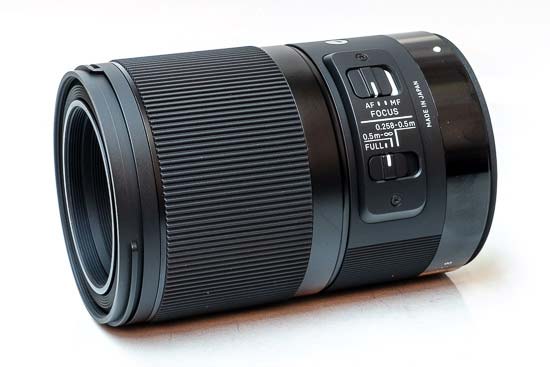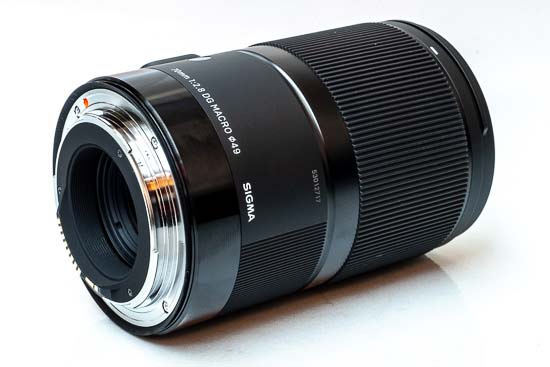 The front of the lens does not rotate on focus, which is good news for anyone looking to use the lens in conjunction with a polariser or neutral density filter. In terms of accessories, the lens ships with a very large plastic round-shaped lens hood.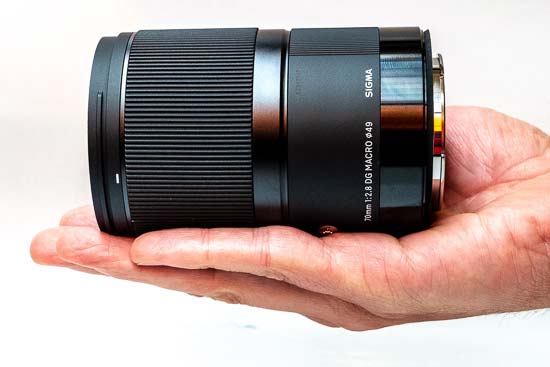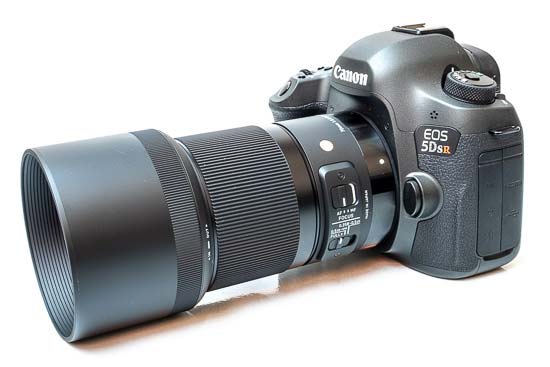 Focal Range
The Sigma 70mm f/2.8 DG Macro Art lens has an angle of view of 34.3°.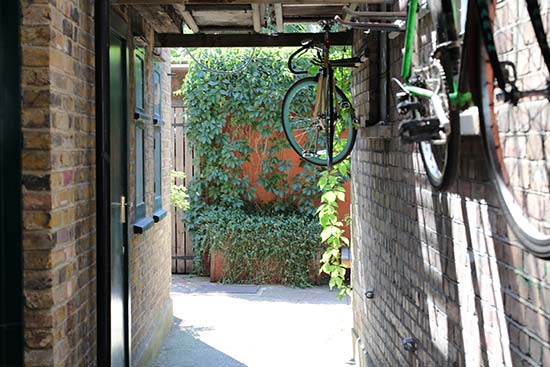 Distortion
The Sigma 70mm f/2.8 DG Macro Art doesn't exhibit any distortion, as you can see in the photo below, although vignetting is very obvious when shooting wide-open at f/2.8.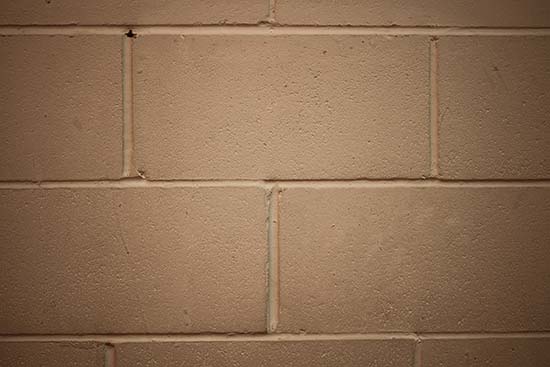 Chromatic Aberrations
Chromatic aberrations, typically seen as purple, blue or green fringes along contrasty edges, were only noticeable by their almost complete absence from our sample images.
Macro
The Sigma 70mm f/2.8 DG Macro Art lens has a close-focus point at 25.8cm from the sensor plane and a maximum magnification of 1x. The following example illustrates how close you can get to the subject, in this case a compact flash card.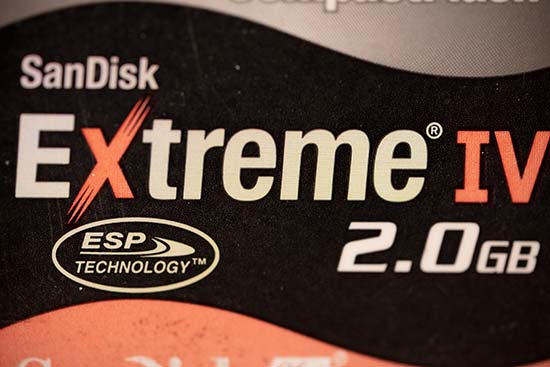 Bokeh
Bokeh is a word used for the out-of-focus areas of a photograph, and is usually described in qualitative terms, such as smooth / creamy / harsh etc. Sigma have paid attention to this aspect of lens use, employing a 9-segment diaphragm with rounded blades for pleasing bokeh. In our view, their efforts have been pretty successful – see the examples below.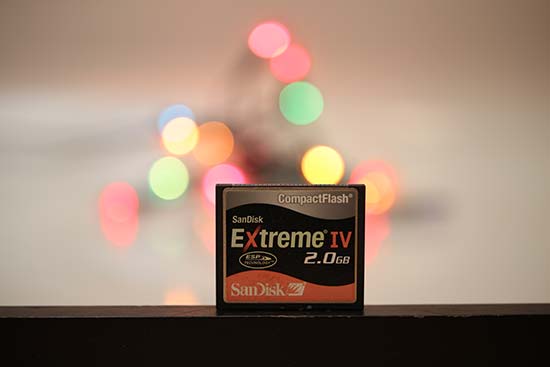 f/2.8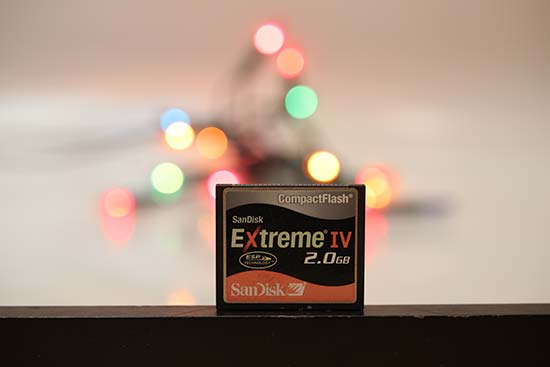 f/4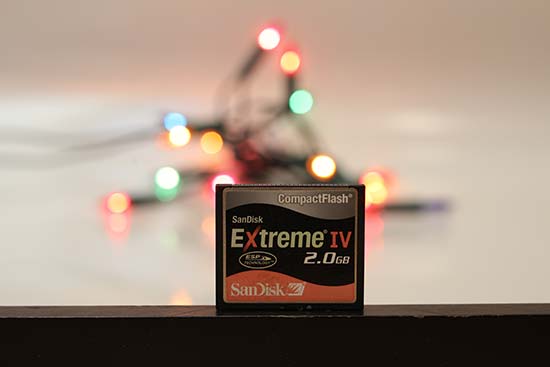 f/5.6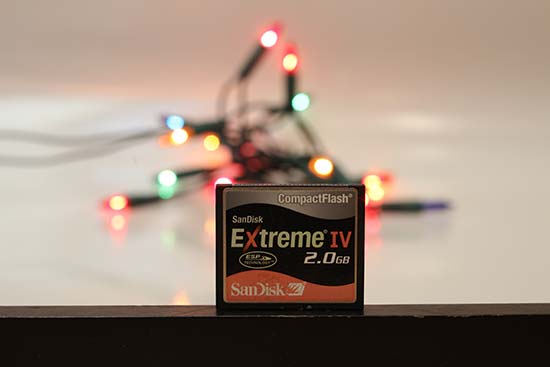 f/8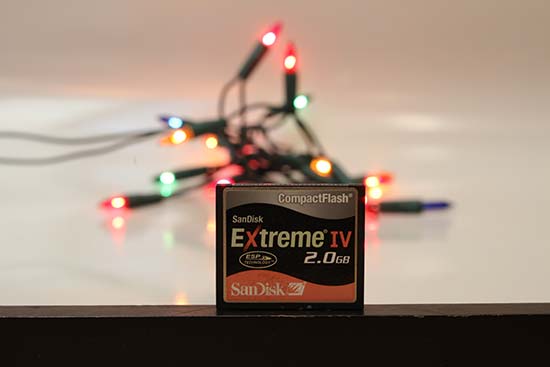 f/11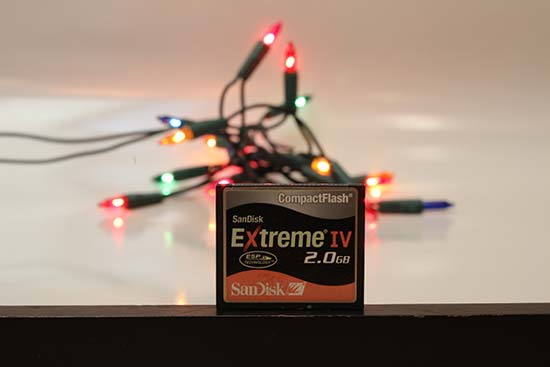 f/16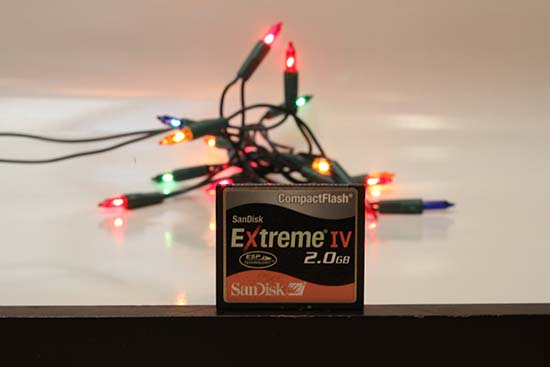 f/22
Sharpness
In order to show you how sharp this lens is, we are providing 100% crops on the following page.
Sharpness at 70mm
For these sharpness tests the Sigma 70mm f/2.8 DG Macro Art lens was attached to a Canon EOS 5DS R body, which in turn was mounted on a sturdy tripod. Slight tonal changes are due to slight changes in natural light during the session.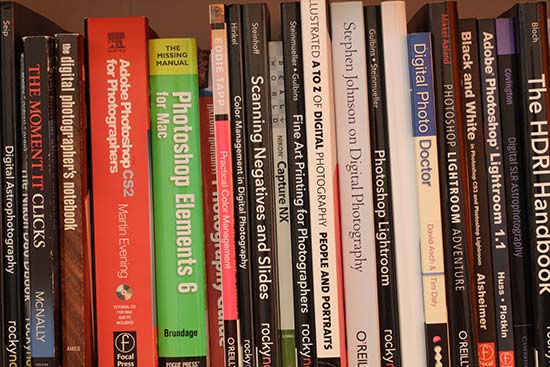 The full frame at 70mm
The centre is very sharp, even wide-open at f/2.8, with peak performance achieved in the f/4-f/11 range. Diffraction is only really noticeable at f/22.
The edges are slightly soft at f/2.8, sharpening up sufficiently at f/4, with f/5.6-f/11 the optimum aperture range.
| | | |
| --- | --- | --- |
| Aperture | Centre Crop | Edge Crop |
| f/2.8 | | |
| f/4 | | |
| f/5.6 | | |
| f/8 | | |
| f/11 | | |
| f/16 | | |
| f/22 | | |
Sample Images
The thumbnails below link to full-sized samples taken with the Sigma 70mm f/2.8 DG Macro Art lens mounted on a Canon EOS 5DS R camera.
1/160s · f/2.8 · ISO 2000
1/125s · f/2.8 · ISO 250
1/100s · f/16 · ISO 6400
1/800s · f/2.8 · ISO 100
1/2000s · f/2.8 · ISO 100
1/125s · f/11 · ISO 500
Specifications
| | |
| --- | --- |
| Lens Construction | 13 elements in 10 groups |
| Angle of View (for SD1) | 34.3 degrees |
| Number of Diaphragm Blades | 9 Blades (Rounded diaphragm) |
| Minimum Aperture | F22 |
| Minimum Focusing Distance | 25.8cm / 10.2in |
| Maximum Magnification | 1:1 |
| Filter Size | Diameter 49mm |
| Dimensions | Diameter 70.8mm x Length 105.8mm / 2.8in. x 4.2in. |
| Weight | 515g / 18.2oz. |
Conclusion
The Sigma 70mm f/2.8 DG Macro Art is an affordable macro lens that delivers outstanding image quality in a format that can be effectively used hand-held as well as mounted on a tripod. It doesn't feature built-in optical stabilisation or offer a professional level of weather-proofing, but if neither of those features are must-haves, then the Sigma 70mm f/2.8 DG Macro Art is a fantastic macro lens for Canon and Sony shooters.
The Sigma 70mm f/2.8 DG Macro Art lens is tack sharp in the centre virtually throughout the entire aperture range, and the edges are very good from f/4 onwards. The maximum aperture of f/2.8 makes it easy to creatively throw the background out of focus, with the nine-blade iris diaphragm achieving some nice bokeh effects in conjunction with the 9 rounded aperture blades. Vignetting is apparent when shooting wide-open, but both distortion and chromatic aberrations are very well-controlled. This lens also usefully doubles-up as a short-ish portrait optic, thanks to the combination of a reliably accurate and just fast enough auto-focusing system and the lightweight build.
As the first 1:1 dedicated macro lens in Sigma's Art range of premium lenses, the 70mm f/2.8 DG Macro Art has a lot to live up to, and thankfully it doesn't disappoint. Some users may dislike the short focal length or the fly-by-wire focusing system, but in practice we found the combination of such a small, compact lens with such great image quality difficult to ignore. The Sigma 70mm f/2.8 DG Macro Art is certainly a great successor to the legendary Sigma MACRO 70mm F2.8 EX DG lens.
(photographyblog.com, http://bit.ly/2mcU08D)
Comments
comments